Working from home ​
Hong Kong's humorist on why working from home is not all it's cracked up to be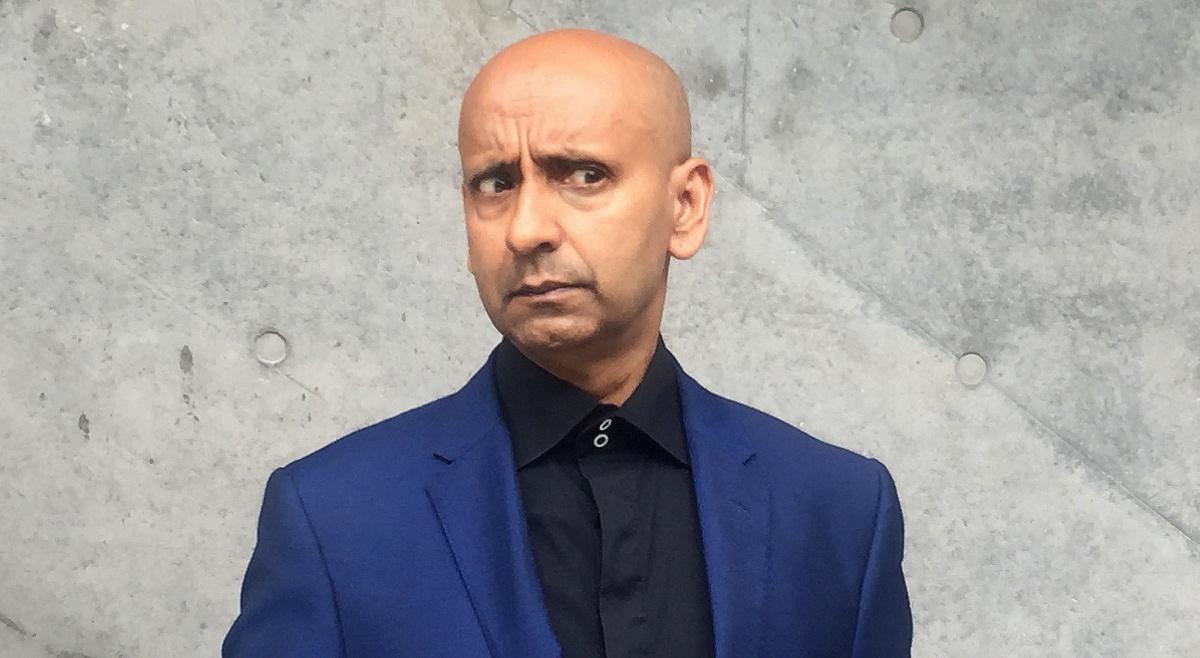 My children are aggrieved with the adult world – and with good reason.
Grown-ups have created a system in which earning a living involves getting off the sofa and going out. How inconsiderate! How unreasonable!
On the plus side, young people's love of home means they are continually creating ways of earning money without stepping outdoors.
Some schemes (like a dad live-streaming himself cutting his toenails hoping to earn advertising dollars) fail to make a single cent. Others (such as making YouTube channels featuring kitchen disasters) actively send families into debt.
Yet it's changing. These days, we all have to work from home at regular intervals – not just because of viruses – but also due to the weather, transport strikes, political disruptions, etc.
What actually happens? The kids, with no school to go to, climb onto the playground equipment and play their usual cute childish games like sending abusive texts and hacking nuclear missile silos.
Adults sit at dining tables with their laptops and try to find ways to work remotely. It's tricky. People think accounting is mostly about numbers and screens, but its really about people and ideas.
In-house accountants have to interact with staff before they can crunch numbers. And auditors, of course, do much of their work at clients' offices.
Tax specialists, in particular, can hardly advise people from their beds. Well, I suppose they could, if they made it a unique marketing proposition: "Pillow Talk Can Be Tax Talk." But let's not go there.
Yet, all of us are being forced to find portions of work we can do at home.
Writers are masters of the home-office scene, so let me share my experiences. The first three things you discover:
Instead of your day being mostly work with occasional snack consumption breaks, it can become mostly snack consumption with occasional work breaks. Clients eventually ask why they can hear you eating every time they phone you.
You eventually start wearing the same clothes every day until they become stiff. Work-from-home veterans live in pajamas. Discussing tax regimes with clients when you are in bed or not wearing trousers can feel awkward. Eventually you may start to enjoy this aspect, which may feel even more awkward.
You will soon persuade yourself that you work better while listening to your favourite band. But the day will come when you forget to turn it down during calls and your client will ask about the background sound: "They play BTS at 100 decibels in your offices now?"
Working at home involves physical challenges too, particularly when you are doing a long project and don't need to speak to anyone for several days.
After about three days, you and your larynx atrophies forget how to talk to humans. This is embarrassing when someone comes to the door and you can communicate only by screaming and jumping up and down, like monkeys, children, or compliance officers.
But there are advantages for everyone. Women save on cosmetics, men save on razors, everyone saves on transport costs, and – best of all – the loss of time wasted on getting to the office means that you get two extra hours in each day.
They'll be used. The migration of the tax sector from paper documents to fully digital systems will mean that managing that stuff will soon be something you can do from anywhere. And with the cost of offices being so high, it will make sense to do more from home.
But if telecommuting becomes a major part of your life, you must prepare your home properly. You need a dedicated workspace with a door that can be locked and bolted, particularly if you have children, pets, or difficult clients.
And be aware that there is one huge downside. The loss of human social connection can be a serious problem for people who work at home for long periods.
Journalistic interviewers frequently ask me: "As a full-time writer, do you feel lonely, and can you please let go of my hand?"
Nury Vittachi is a bestselling author, columnist, lecturer and TV host. He wrote three storybooks for the Institute, May Moon and the Secrets of the CPAs, May Moon Rescues the World Economy and May Moon's Book of Choices