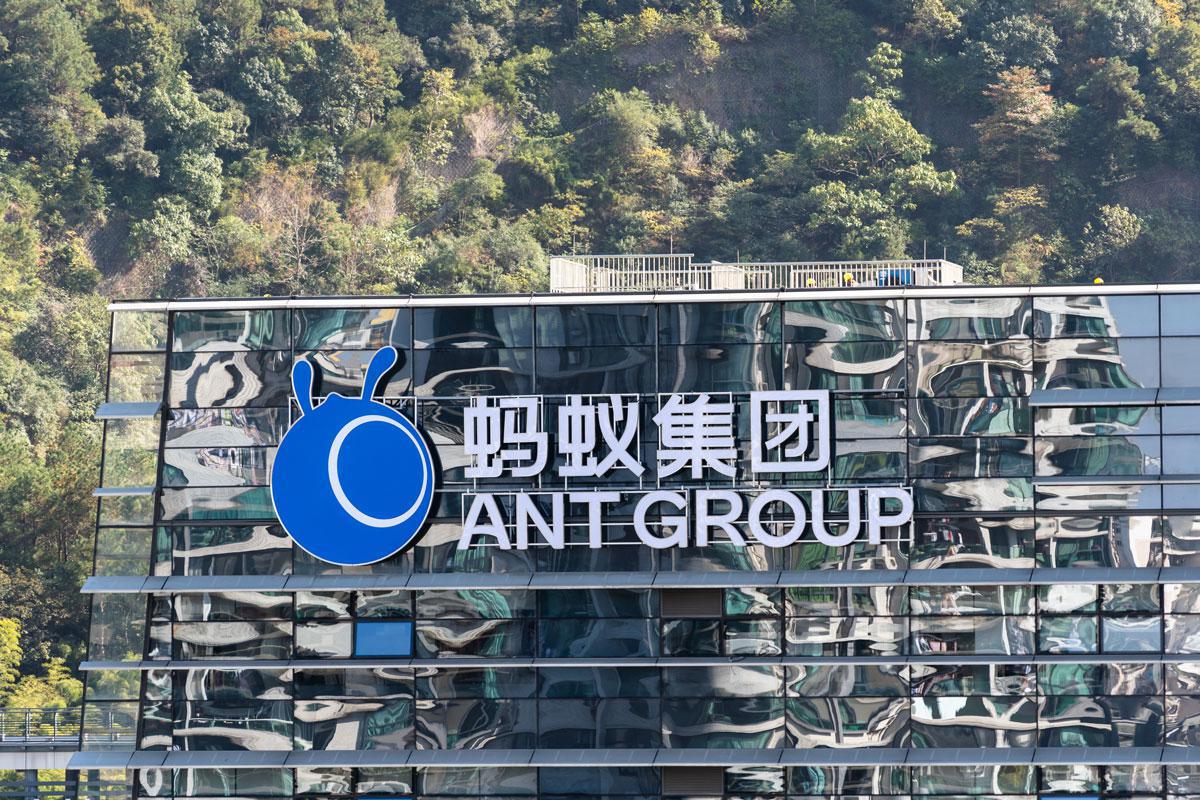 Banks to lose out on almost US$400 million from suspended Ant Group listing
The last-minute suspension of Ant Group's initial public offering (IPO) is likely to cause investment banks to lose out on nearly US$400 million in collective fees. The two dozen banks include joint sponsors of the IPO Citigroup, JPMorgan Chase, Morgan Stanley and CICC. The banks were expected to share 1 percent of the underwriting commission on the listing, which was forecast to raise as much as US$39.67 billion. Ant Group's debut, which would have been the world's largest listing ever, was called off 48 hours before it was scheduled to go live on 5 November. The dual listing, on the Hong Kong and Shanghai exchanges, was suspended a day after Beijing announced draft regulations that observers said would force the payments company to rethink its business model, especially its lending business, which drove about 40 percent of the company's revenue in the first half of the year.
IIRC and SASB announce merger in 2021
The International Integrated Reporting Council (IIRC) and the Sustainability Accounting Standards Board (SASB) announced on 25 November plans to merge to create the Value Reporting Foundation next year. The unified group will provide investors and corporations a comprehensive corporate reporting framework with standards aimed at improving environmental, social and governance reporting and global sustainability performance. The IIRC and SASB, along with other standard setters, have come under increasing calls from financial regulators to combine existing standards and frameworks to simplify the corporate reporting landscape. The Value Reporting Foundation will maintain the IIRC's Integrated Reporting Framework. "The framework and the SASB standards are complementary. Integrated reporting describes all relevant value creation topics and the approach to integrating them in corporate thought and reporting," said Barry Melancon, Chair of the IIRC Board.
Singapore clamps down on money laundering
The Monetary Authority of Singapore (MAS) will crackdown on financial institutions that lack rigorous systems and processes to combat money laundering and terrorism financing to secure its status as a regional financial hub. In a report issued on 4 November, the regulator said it will clamp down on disclosure breaches, the misselling of financial products and money laundering. It will also seek to increase its focus on senior management accountability for breaches. The MAS imposed US$6.4 million in civil penalties and US$2.5 billion for money laundering-related control breaches in the 18 months to June 2020, according to another report. "Investigations and enforcement against financial misconduct will only become more challenging as technology rapidly evolves, financial products grow in complexity and cases become increasingly multi-jurisdictional in nature," said Peggy Pao, Executive Director of Enforcement at the MAS.
Hong Kong Exchanges and Clearing announces HK$3.34 billion profit in the third quarter
The record-breaking profit, compared with HK$2.2 billion in the same period a year ago, came amid rising market turnover, increased stock connect revenue and a wave of Mainland Chinese companies listed in the United States seeking listing in Hong Kong as political tensions rise between the U.S. and Mainland China. The record number also exceeded analyst's forecasts of HK$3.23 billion and its previous quarterly record profit of HK$2.97 billion in the April to June period. Nongfu Spring's initial public offering in September is one of the largest in Hong Kong this year. The bottled water giant's shares soared as much as 85 percent on its debut after the company's HK$8.3 billion IPO attracted a record level of retail orders.
Sony under pressure over Japan's energy policy
Sony has warned the Japanese government it may have to move its manufacturing operations out of the country unless rules on renewable energy are relaxed. The warning, which came from Sony Chief Executive Officer Kenichiro Yoshida, highlights the pressures Japanese businesses are facing to eliminate the carbon footprint of their manufacturing facilities. It comes as tech giants such as Apple and Facebook seek to shift their global supply chains to 100 percent renewable energy, a target that Sony is trying to meet, reported the Financial Times. Sony produces image sensors used in Apple's iPhones, which requires highly stable energy sources, making the shift to green energy challenging. Sony pledged to have its global operations running on green energy by 2040, but is being called on by Apple, its manufacturing partner, to bring the target forward to 2030.
KPMG pledges to go carbon neutral by 2030
KPMG announced plans to become a net-zero carbon neutral organization by 2030. The announcement, made on 9 November, will see the firm commit to a series of actions, including all firms within its network switching to 100 percent renewable energy by 2030. KPMG will track its progress by measuring and reporting data to the Carbon Disclosure Project and the Science Based Targets initiative. The new plans build upon the firm's Impact programme, which launched earlier this year. The programme supports KPMG's clients in addressing challenges facing the planet using the United Nation's Sustainable Development Goals. "With this new set of global commitments across KPMG, I am confident that we are making the right decisions today to make a difference tomorrow," Bill Thomas, Chief Executive Officer of KPMG International, said in a statement.
EY faces £1 billion lawsuit for flawed NMC Health audit
The administrators of NMC Health are preparing to sue EY for more than £1 billion over claims that the firm was remiss when it signed off the group's accounts during a multibillion-dollar fraud. NMC Health, a United Arab Emirates-based healthcare group that was listed on the FTSE 100 and has operations spanning from Abu Dhabi to London, went into administration this year after more than £4 billion was found to be missing from its balance sheet. The firm, which has audited NMC's accounts since the healthcare group's 2012 listing in London, has had its audits questioned, and eyebrows have been raised as the healthcare group's board consists of former EY partners. Turnaround company Alvarez & Marsal hired law firm Quinn Emanuel to make a claim against EY. "The investigation is complex given the well organized and long term nature of the fraud," said Alvarez & Marsal in a progress report to creditors.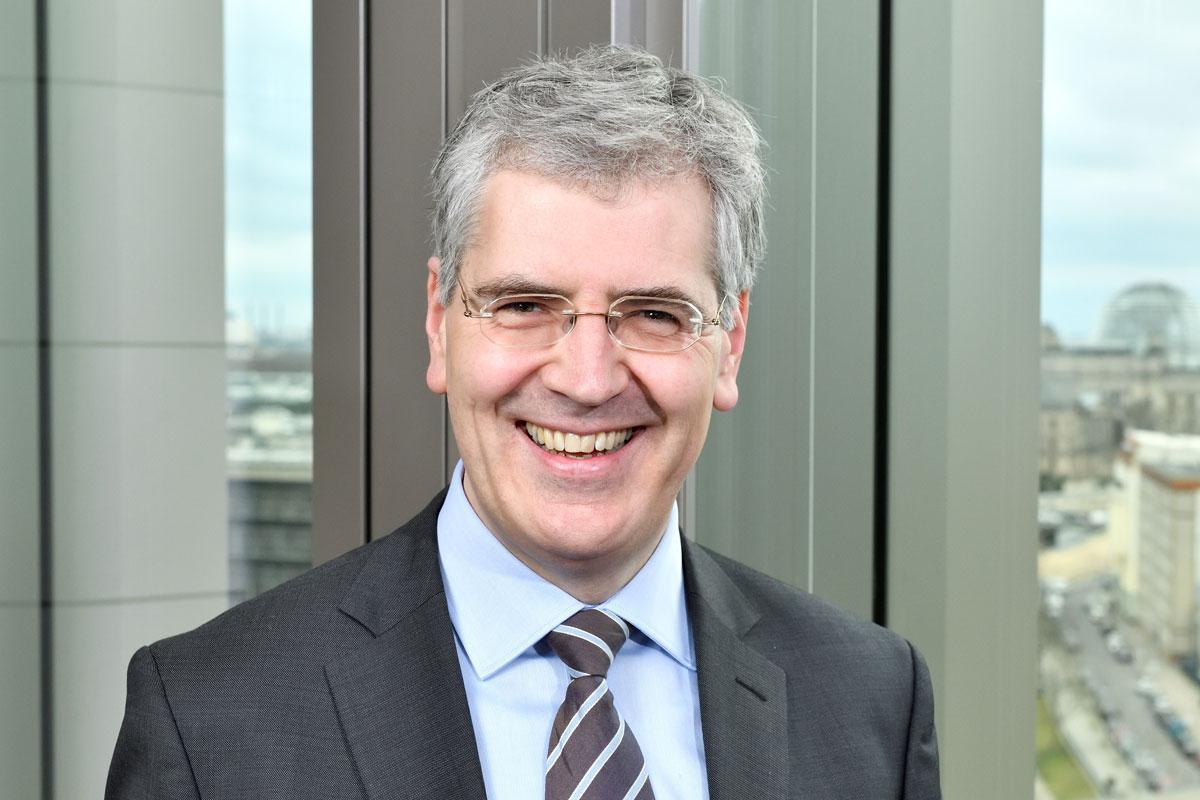 IASB appoints new Chair
The International Accounting Standards Board (IASB) has appointed Dr Andreas Barckow to serve as Chair, effective July 2021. Barckow, who has served as President of the Accounting Standards Committee of Germany since 2015, will succeed Hans Hoogervorst, who will complete his second five-year term in June 2021. Barckow has also been an active participant in numerous advisory bodies to the International Financial Reporting Standards (IFRS) Foundation and the IASB, where he is a member of both the IASB's Accounting Standards Advisory Forum and the IFRS Advisory Council. "His skills and experience will be invaluable to the IASB as it begins the next stage in its evolution as a global accounting standard-setter," said Erkki Liikanen, Chair of the IFRS Foundation Trustees.
U.S. regulator pushes to delist Chinese companies
The Securities and Exchange Commission (SEC) is pressing ahead to introduce a regulation that could delist Chinese companies from stock exchanges in the United States for not complying with U.S. auditing rules. The move could fuel tensions between U.S. and Mainland China as the Trump administration comes to a close. The regulation, according to Bloomberg, stems from China's refusal to allow inspectors from the Public Company Accounting Oversight Board to review audits of Alibaba Group Holding, Baidu and other Chinese companies trading on U.S. markets. The delisting of coffeehouse chain Luckin Coffee in June, which was found to have fabricated US$310 million in sales, has added urgency to the planned move. If passed, the rules will come into effect in January 2022, according the a report issued by the President's Working Group on Financial Markets, a group that includes SEC Chairman Jay Clayton and Treasury Secretary Steven Mnuchin.
Chinese property management company launches Hong Kong IPO
China Resources Mixc Lifestyle has launched an initial public offering in Hong Kong that could raise more than HK$12 billion, the latest in a list of Chinese companies hoping to raise capital on the city's bourse. The company, a property management division of Mainland Chinese developer China Resources Land, says it will use the proceeds for strategic investments and acquisitions to expand its property management and commercial business. It was ranked fifth-largest by revenue among property management companies in Mainland China last year. The company is offering 550 million shares at a maximum price of HK$22.30 each, according to the company's prospectus issued on 25 November. It will also offer an over-allotment option of 82.5 million shares to meet excess demand. The share offering is expected to end on 1 December and start trading on 9 December. ​
Managers of Hong Kong-listed company arrested over false accounting scheme
Two sets of raids related to accounting fraud were carried out in Hong Kong in the space of one week in November. In the first raid, an ex-chairman and four former senior executives of two listed companies were among eight people arrested in connection with an HK$8.5 billion false accounting case. The second involved former managers of a commodity trading company listed in Hong Kong who were among seven people arrested on suspicion of conspiring to provide false accounting involving a sum of HK$11.88 billion. Detectives from the Commercial Crime Bureau and the Securities and Futures Commission raided the company's offices and those of its business partners on 24 November. The suspects are suspected of fabricating multiple false trades to inflate revenue during the financial years of 2016 and 2017.