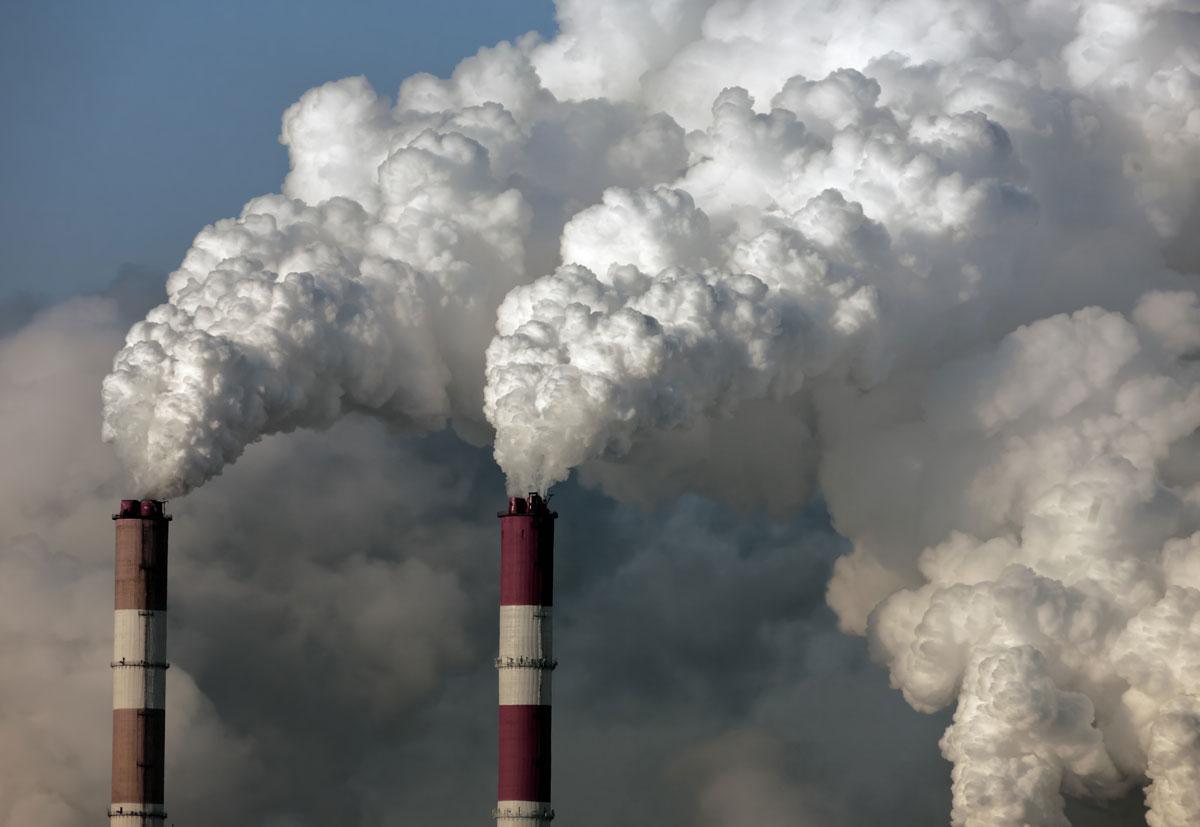 Hong Kong financial companies must disclose climate-change policies under new rules
A working group jointly led by the Hong Kong Monetary Authority (HKMA) and the Securities and Futures Commission unveiled measures that will force the city's financial companies to declare how their assets and investments have an affect on climate change. The mandatory disclosure requirements will be introduced in 2025, regulators said, while banks and large fund houses will have to carry out stress tests next year to make sure their business models and investments could cope with events related to climate change. All commercial banks in Hong Kong support the idea of stress testing for climate-related risks, said Eddie Yue, Chief Executive of the HKMA. The Green and Sustainable Finance Cross-Agency Steering Group was set up by seven regulators and government departments in May as part of a major drive to promote Hong Kong as a green fundraising hub.
New report signifies next step to enhancing corporate reporting
Leading sustainability and integrated reporting organizations on 18 December published a co-authored report that aims to standardize the communication of sustainability-related information between companies and their stakeholders. Reporting on Enterprise Value: Illustrated with a Prototype Climate-Related Financial Disclosure Standard, by the Carbon Disclosure Project, the Climate Disclosure Standards Board, the Global Reporting Initiative, the International Integrated Reporting Council and the Sustainability Accounting Standards Board, sets out a basis for the development of global standards for sustainability-related financial disclosure, and includes a prototype of a climate-related financial disclosure standard. It comes after the organizations issued a joint statement of intent in September, outlining a vision for a comprehensive and common corporate reporting system.
80% of top companies now report on sustainability
​Eighty percent of leading companies around the world now report on sustainability, according to a KPMG report. The figure is up from 75 percent in 2017. The report, The Time Has Come: The KPMG Survey of Sustainability Reporting 2020, details the sustainability reporting of 5,200 companies, representing the top 100 companies in each of 52 countries. It focuses on risks of biodiversity loss; reporting on climate change and carbon reduction; and reporting on the United Nation's Sustainable Development Goals. One-quarter of the 52 countries polled by the firm have a sustainability reporting rate of 90 percent or more. The report also found that for the first time, more than 50 percent of companies are applying third-party assurance to their sustainability reporting.
140 companies raise US$50 billion in Hong Kong this year
​The Hong Kong Stock Exchange has seen a 24 percent increase in terms of funds raised this year, according to KPMG, pushing the city to second place behind New York in the global ranking of destinations for initial public offerings (IPOs). A total of HK$389.9 billion (US$50 billion) was raised from the 140 IPOs expected to be completed by year-end, according to the firm. Nasdaq tops the global ranking with 175 companies raising a combined HK$405.5 billion (US$52.3 billion), based on Refinitiv's data. According to KPMG's forecast, between 130 and 150 IPOs may take place in Hong Kong next year, raising between HK$350 billion and HK$400 billion.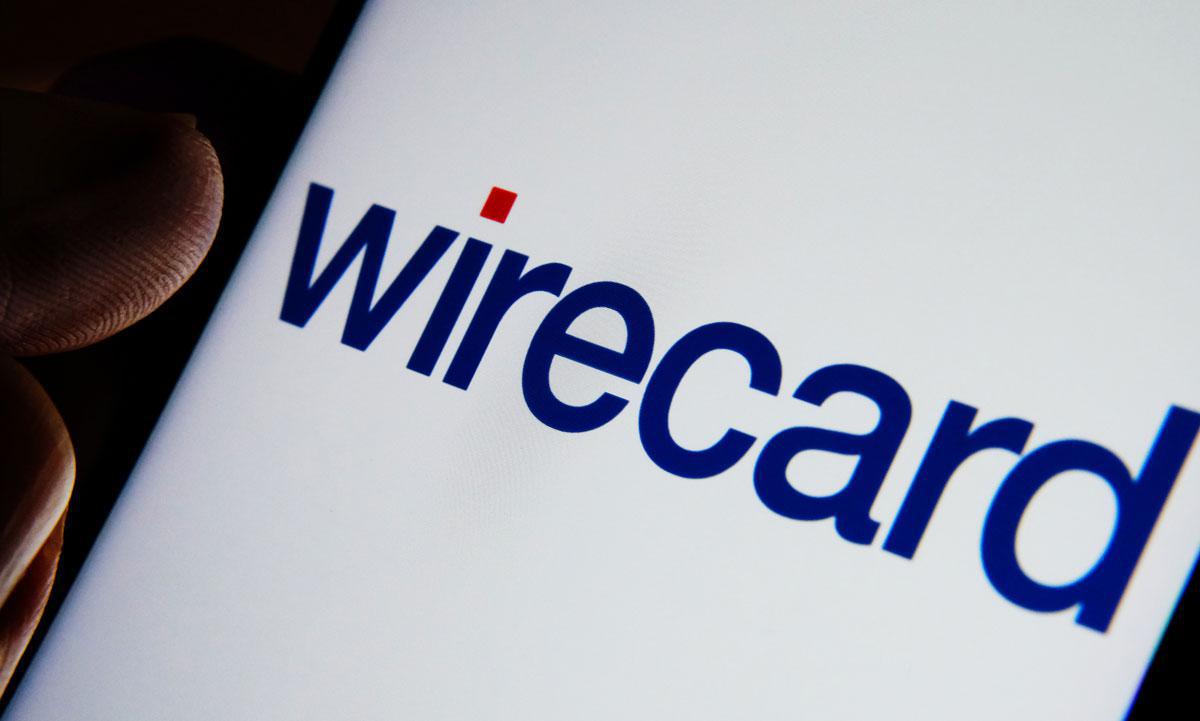 Deutsche Bank head of accounting on leave over Wirecard scandal
​Former EY partner, Andreas Loetscher, has reportedly temporarily stepped down as Deutsche Bank's head of accounting after German prosecutors launched an investigation into his role as a lead auditor for one-time financial payments giant Wirecard, which is currently embroiled in a US$2 billion accounting scandal. In an email to staff seen by the Financial Times and Reuters, Germany's largest lender announced that Brigitte Bomm, Global Head of Tax, would replace Loetscher with immediate effect, and that this change would be temporary. Loetscher, who was one of the lead partners for EY on Wirecard's audits from 2015-2017, had joined Deutsche Bank in 2018. Wirecard collapsed in June in one of Europe's biggest accounting frauds after it disclosed that €1.9 billion of corporate cash did not exist.
PwC's U.K. partners to take 10 percent pay cut amid pandemic
The partners of PwC in the United Kingdom are to take a 10 percent pay cut amid a fall in profits and slow growth caused by the pandemic. The move also comes as the firm attempts to protect jobs and bonuses for other staff, reported the Financial Times. PwC said on 17 December that revenue rose 3 percent to £4.38 billion in the 12 months to 30 June, while profit fell 8 percent to £938 million. The average distributable profit per partner dropped to £685,000, as the funding of staff salaries and bonuses was prioritized. "As is to be expected, the pandemic had a significant impact on our financial performance in 2020. However, I am proud that we have continued to invest in our people and regional growth opportunities," Kevin Ellis, PwC U.K. Chairman and Senior Partner, said. PwC had previously pledged not to use funding through the furlough scheme or guaranteed loans.
China probes Alibaba over suspected monopolistic practices ​
The State Administration for Market Regulation, Mainland China's antitrust watchdog agency, said in a statement that it recently kicked off investigations into Alibaba Group Holding for suspected monopolistic conduct such as "forced exclusivity." The term refers to a business practice in the country's Internet industry where companies make merchants choose only one platform as their exclusive channel of sales and distribution. "Alibaba will actively cooperate with the regulators on the investigation," the company said in a statement. "Company business operations remain normal." People's Daily said in an opinion piece that the antitrust probe into Alibaba was intended for "better regulating and developing [Internet platforms] and promoting their healthy development to make a greater contribution to the high-quality development of the Chinese economy."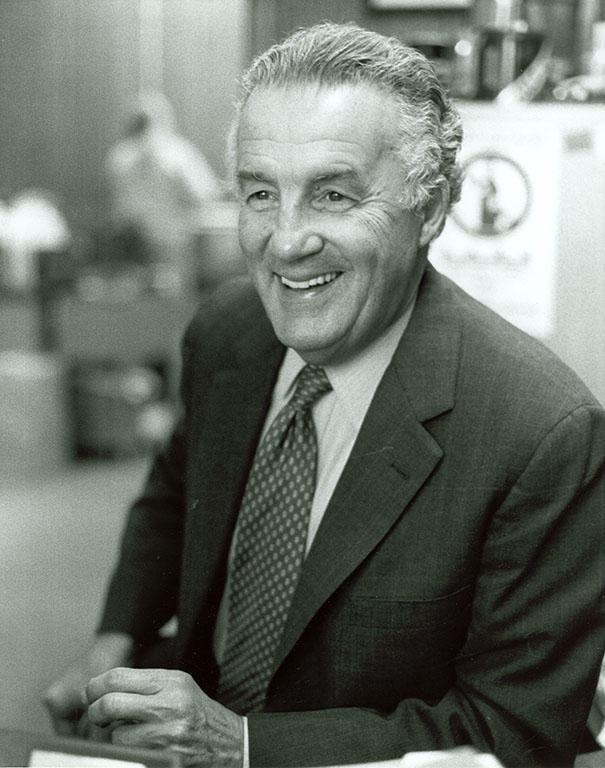 Photo credit: Maryland State Archives
U.S. senator behind Sarbanes-Oxley Act dies
​Paul Sarbanes, the United States senator, known for tightening the regulation of corporate accounting practices after the Enron scandal, passed away on 6 December at the age of 87. Sarbanes, with Michael Oxley, wrote the 2002 Sarbanes-Oxley Act, which was intended to ensure that publicly held businesses disclose to potential investors an accurate and complete portrayal of their financial condition. The Sarbanes-Oxley law gave prosecutors new tools to enforce laws against business executives who mislead and defraud investors, and was among the most far-reaching pieces of legislation regarding securities since the Great Depression reported The Washington Post. It came in the wake of accounting scandals at companies such as Enron, Tyco International and WorldCom.
Singapore's top central banker calls for higher audit standards
Ravi Menon, Managing Director, Monetary Authority of Singapore, urged the country to raise its auditing and accounting standards following a series of corporate scandals in recent years. "There have been several failures that are due to lapses in accounting, auditing, and some fraudulent activities are not as easily detected," Menon was quoted as saying by Bloomberg. "It is an area that needs to be addressed." Singapore's corporate disclosure level improved this year, however it lags behind neighbouring countries like Malaysia and Thailand, according to an October report by the Securities Investors Association (Singapore). "When an auditor says this is in line with accounting standards, there is still a fairly wide range of what is acceptable," Menon told Bloomberg. "Getting more precision has been quite a challenge." ​
Luckin Coffee to pay US$180 million to settle SEC charges​
​Coffee chain Luckin Coffee has agreed to pay the United States Securities and Exchange Commission (SEC) a US$180 million penalty to settle charges that it overstated its expenses, revenues and losses. It comes after the SEC found after an investigation that the company fabricated more than 2.12 billion yuan (US$311 million) in retail sales between April 2019 and January 2020, while understating its net loss by as much as 34 percent. The company also inflated its expenses by more than US$190 million to cover up the fabricated revenues, the SEC said. The company neither admitted or denied the SEC's fraud claims filed in the Southern District of New York. "This settlement with the SEC reflects our cooperation and remediation efforts and enables the company to continue with the execution of its business strategy," said Jinyi Guo, Chairman and Chief Executive of Luckin Coffee.
Fraud on the rise thanks to COVID-19
​The COVID-19 pandemic has opened the door to increased pressure, opportunity and rationalization that can lead to fraud, according to a new survey released by the Association of Certified Fraud Examiners this month. The report, Fraud in the Wake of COVID-19: Benchmarking Report, found that 79 percent of anti-fraud professionals observed an increase in the overall level of fraud as of November, compared to 77 percent in August and 68 percent in May. Thirty-eight percent of the respondents said in November the increase has been significant, compared to 34 percent in August and 25 percent in May. The top three fraud schemes seeing increases, according to anti-fraud professionals, are cyber fraud, payment fraud and identity theft. The survey also found that 7 percent more anti-fraud professionals reported seeing financial statement fraud in November, compared with August.