HKEX names new CEO
Hong Kong Exchanges and Clearing Limited (HKEX) has named Nicolas Aguzin as its new incoming chief executive. Aguzin, who will succeed current CEO Charles Li, takes on the role on 24 May for a period of three years pending approval from the Securities and Futures Commission. Aguzin, an Argentinian and permanent resident of Hong Kong, is currently CEO of JP Morgan's International Private Bank, and will be the first non-ethnic Chinese person to lead HKEX.
Hong Kong to tighten money laundering rules
The Hong Kong government has proposed changes that would require financial institutions and advisors to conduct more stringent checks on the bank accounts and transactions of officials from Mainland China. The move, which will impose harsher sanctions on individuals found to be laundering money in the city, came as the Hong Kong Joint Financial Intelligence Unit suggested broadening the current regulatory regime to also apply to those outside of the territory. The plans will bring Hong Kong in line with recommendations made by the Financial Action Task Force. The Hong Kong Institute of CPAs responded to the consultation in January.
KPMG U.K. head steps down following comments made during virtual meeting
Bill Michael, KPMG's Chairman in the United Kingdom has resigned after sparking outrage for telling employees to stop complaining about the work conditions brought about by the COVID-19 pandemic. Michael, who has headed the firm since 2017, was speaking with members of the firm's financial services consulting team at a virtual town hall meeting on 8 February when he made the comments. The 52-year-old Australian announced that he would leave the firm at the end of the month, admitting that his position had become "untenable." Michael said in an emailed statement: "I love the firm and I am truly sorry that my words have caused hurt among my colleagues and for the impact the events of this week have had on them."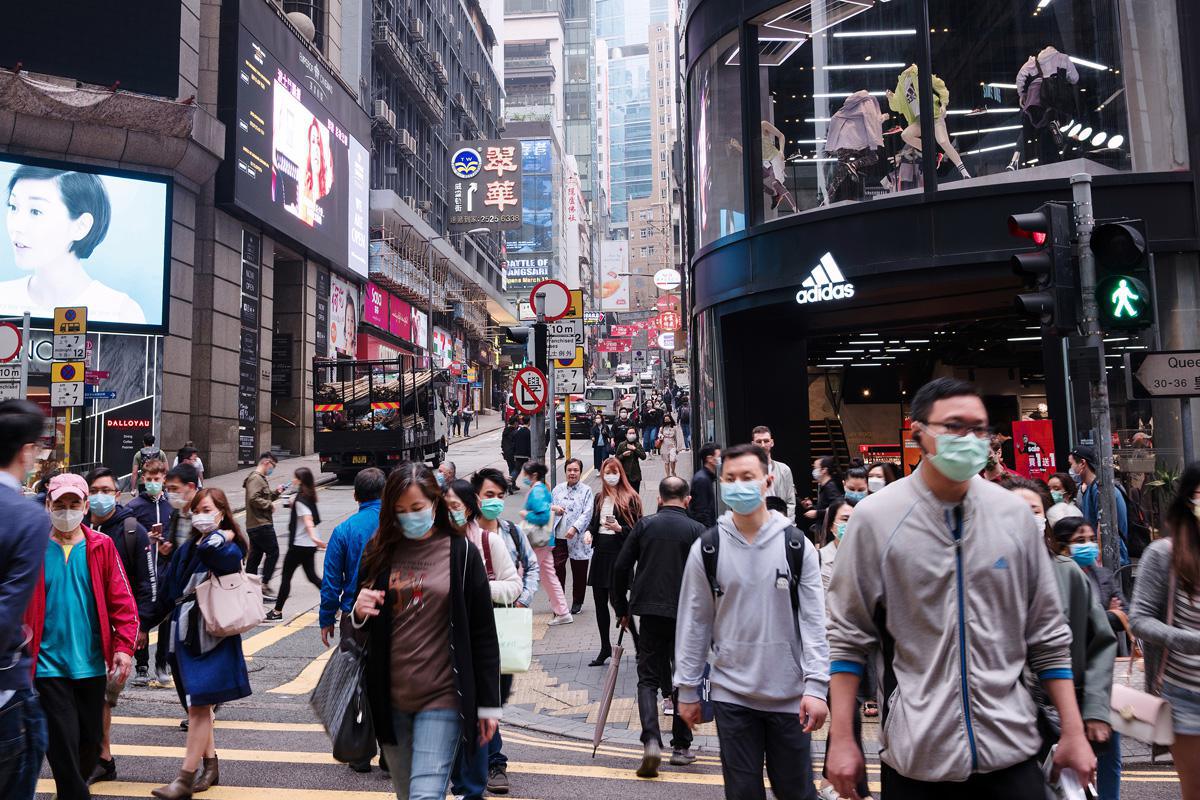 Hong Kong unemployment rate reaches record high
Hong Kong's unemployment rate hit 7 percent in January, reaching the highest level seen in more than 16 years as the impact of the COVID-19 pandemic continues to batter the economy. The rate topped 6.6 percent, the previous record high recorded during the November-to-January period in 2004, according to a government report. Unemployment in the food and beverage sector also surged to 14.7 percent amid dining restrictions put in place due to a spike in COVID-19 infections beginning in November last year. The government, however, announced new relief measures during its 2021-2022 Budget on 24 February. Read about Institute's response to the budget here.
U.K. directors face harsher penalties and bans under audit reform proposals
Company directors in the United Kingdom could be held personally accountable for the accuracy of their company's financial statements under proposals to tighten corporate governance and audit oversight. The proposals, which are similar to Sarbanes-Oxley rules in the United States, include punishments such as fines and bans for company directors, and are currently being put through a consultation process. The reforms follow high profile corporate collapses including construction company Carillion in 2018 and café chain Patisserie Valerie in 2019. New rules to report environmental and social obligations such as climate risk are also expected to be introduced as part of the legislation, said sources familiar with the plans.
PwC U.S. to offer free masters degree to black and latino accountants
PwC in the United States has partnered with Northeastern University in Massachusetts to create a master of accounting programme offered to black and latino accountants, in a move to drive better diversity and inclusion. The programme, which will be offered to 40 black and latino accountants from across the U.S. starting July, hopes to close the diversity gap in the accounting profession. Of the almost two million accountants in the country, less than 9 percent of them are black, according to the U.S. Bureau of Labour Statistics. "Our goal is to expand this programme so we can continue to open up opportunities in the accounting industry," said Leah Houde, Chief Learning Officer at PwC.
EY auditors told to testify over Wirecard failings
A German court has ordered two EY auditors to testify before a parliamentary committee about their accounting work for now-insolvent payment processor Wirecard AG. EY were Wirecard's auditors when the company collapsed last year with US$2.3 billion missing from its accounts. In a statement released by EY on 11 February, the ruling gives the firm more guidance about how much information it is allowed to disclose under professional rules. Previously, citing professional confidentiality rules, current and former EY partners involved in work for Wirecard had declined to fully answer questions regarding the matter. "We have always stressed that we're contributing to clear up the Wirecard case, but that we need a legally valid lifting of confidentiality rules," EY said in the statement.
Deloitte U.K. to sell restructuring unit
Deloitte in the United Kingdom has announced plans to divest its restructuring services business to Teneo, a global CEO consulting and advisory company. The transaction, which is subject to regulatory approval, comes ahead of imminent legislation in the U.K. to force the Big Four to split off their audit arms to ensure independence. Deloitte U.K.'s restructuring service business is made up of more than 250 employees including 24 partners. "We are very excited to join Teneo and believe that this is the perfect home for our partners and people," said Daniel Butters, Head of Deloitte U.K.'s restructuring business, who will soon become head of restructuring for Teneo. "We have growth plans to scale our existing market leading business, clear support from our clients for our strategy and we believe that Teneo gives us the right platform to deliver this vision."
Cathay Pacific flight operations down 90 percent from pre-pandemic levels
Cathay Pacific has cautioned of  "extremely challenging" months ahead as newly-proposed quarantine measures in Hong Kong hamper hopes of a recovery in the near future. The city's flagship carrier, which carried 981 passengers a day on average last month, revealed in its monthly business report that it started the year with the lowest rate of January passengers on record. The airline has been forced to eliminate 11 routes to Europe, North America and Asia. The quarantine measures, which came into effect on 20 February, could increase the carrier's monthly losses by HK$400 million.
Bumble shares starts trading on Nasdaq
Shares of dating app Bumble began trading on the Nasdaq, following its initial public offering on 11 February, which saw the company trading up 77 percent at US$76 a share under the ticker "BMBL." It priced its shares at US$43 apiece, above its target range of US$37 to US$39, and sold 50 million shares, raising US$2.15 billion. The company, which now has a market value of over US$13 billion, was founded by Chief Executive Officer Whitney Wolfe Herd, who previously co-founded the dating app Tinder. At age 31, Wolfe Herd is the youngest woman to take a large company public in the United States.
Citibank accidentally wires nearly US$900 million in landmark blunder
Citibank in the United States will not be able to recover almost US$900 million it sent to financial companies by mistake, a U.S. District Court judge has ruled. In August last year, the bank, which was acting as a loan agent for makeup brand Revlon, meant to send about US$7.8 million in interest payments to the cosmetic company's lenders. Instead, Citibank accidentally wired almost 100 times that amount. Despite the court ruling the incident as "one of the biggest blunders in banking history," the judge ruled that the lenders will be able to keep the money because they could in good faith and with ample justification have understood the payment to be a full repayment on principal loan amounts. "We strongly disagree with this decision and intend to appeal. We believe we are entitled to the funds and will continue to pursue a complete recovery of them," Citibank said in a statement.