MTR posts profit of HK$2.67 billion for first half of year
Hong Kong's MTR Corporation recorded a profit of HK$2.67 billion in the first half of this year. The figure, an improvement from a net loss of HK$334 million seen during the same period last year that coincided with the emergence of the COVID-19 pandemic, came as the city's economy makes a significant recovery, the South China Morning Post reported. Despite the profit, border closures and near-zero tourist levels continue to pose challenges, according to Jacob Kam Chak-pui, Chief Executive Officer of MTR Corporation. "Cross-boundary traffic remains suspended and tourists have yet to come back to Hong Kong, while revenues from our railway station, commercial and shopping mall businesses have not fully recovered to pre-pandemic levels," Kam said.
HKEX to launch china A-share futures
Hong Kong Exchanges and Clearing (HKEX) will launch index futures, a financial derivative for investors to hedge their risks of investing in China's A-shares market. The move was given the go-ahead by the Securities and Futures Commission this month, increasing the bourse's appeal to international investors. HKEX shares rose by 6.8 percent on 23 August following the announcement. The index futures will begin trading on 18 October after a more than two-year wait for regulatory approval from Hong Kong and Beijing. "This is significant for China as the new A-share derivatives products will drive even more international investor interest into, and demand for, Mainland China equities," said Nicolas Aguzin, Chief Executive Officer of HKEX.
EY U.K. fined £2.2 million for Stagecoach audit
EY in the United Kingdom has been fined £2.2 million (US$3 million) and criticized for shortcomings in its audit of London-listed transport company Stagecoach. The fine was issued by the U.K.'s Financial Reporting Council (FRC) and relates to the financial year ended April 2017, the first year EY audited Stagecoach. The FRC also issued a £70,000 fine and a severe reprimand against Mark Harvey, the former head of EY's Scottish business and the partner responsible for reviewing Stagecoach's financial statements. The penalty was originally set at £3.5 million, but reduced by the watchdog because of EY's cooperation and the firm addressing the failings identified, which led to an early resolution of the case.
Deloitte U.S. to require all staff to be vaccinated by October
Deloitte in the United States will require all staff to be vaccinated against COVID-19 to enter its offices beginning 11 October. The announcement came on 23 August, a day after the U.S. Food and Drug Administration (FDA) fully approved the Pfizer Inc.-BioNTech SE vaccine. Employees will have to disclose their vaccination status on a secure Deloitte website, said Joe Ucuzoglu, Chief Executive Officer of Deloitte U.S., in an email to staff. The firm, which employs more than 100,000 people, is among the first companies to take action in the wake of the FDA decision. "The ability to participate in the broader business ecosystem will be increasingly challenging for those who are not vaccinated," Ucuzoglu said in the email.
Kuaishou records 7 billion yuan loss
Kuaishou Technology, Mainland China's second largest video-sharing platform, posted a loss of 7.04 billion yuan (US$1.08 billion) in the second quarter, noting that its short-term revenue will be affected by Beijing's tightening regulations on the tech sector. The Beijing-based company also saw its share price plummet to one-fifth of its peak seen in February, the same month it launched its Hong Kong initial public offering (IPO). The loss is a stark contrast to its recorded revenue of 19.1 billion yuan last quarter. "We have maintained active and smooth communications with regulatory authorities, and have carried out compliance preparation very early in response to the bottom line and red line requirements related to business operations, including those relevant to data security," said Su Hua, Chief Executive Officer of Kuaishou Technology.
Hong Kong economy forecast to grow by up to 6.5 percent
Hong Kong's economy will expand between 5.5 percent and 6.5 percent this year, according to data released by the Census and Statistics Department on 13 August. It noted that the city's gross domestic product (GDP) grew 7.6 percent year on year in the second quarter, indicating a steady economic rebound as a result of the stable COVID-19 situation in the city. Real GDP was up by 7.8 percent from the same period last year, according to the data. Factors such as domestic consumption, bolstered by the Consumption Voucher Scheme, and overall business sentiment would improve over the rest of the year, provided that more citizens get vaccinated and the current low number of coronavirus cases lasts, according to Andrew Au, Government Economist at the Hong Kong government: "The Consumption Voucher Scheme has stimulated the market, which has become more vibrant… It will also help the recovery of the job market and reduce the unemployment rate."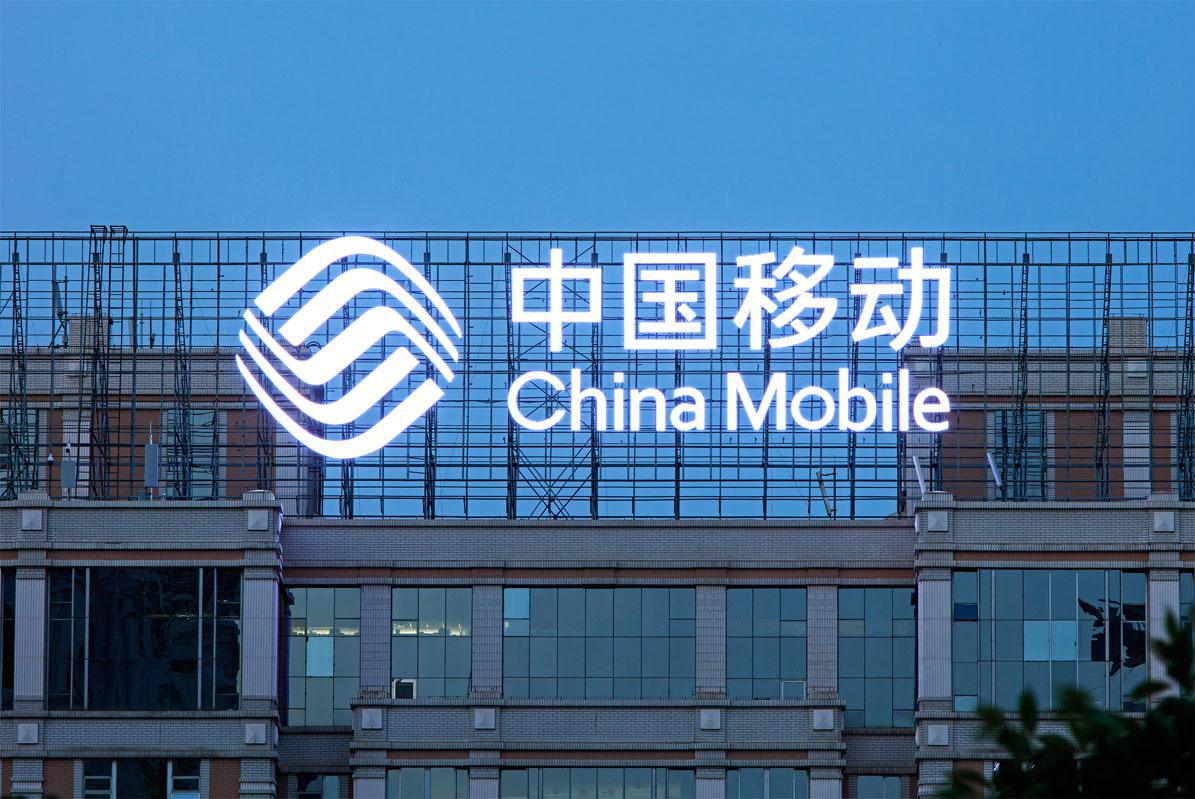 China Mobile eyeing 56 billion yuan "homecoming" listing
China Mobile is aiming to raise 56 billion yuan (US$8.6 billion) when it lists on the main board of the Shanghai Stock Exchange, in what could be the biggest offering in the Mainland in more than a decade, according to a listing prospectus issued on 18 August. China Mobile was one of several companies delisted from the New York Stock Exchange over alleged ties to the Chinese military amid increasingly tense U.S.-China relations. The Hong Kong-listed company, and world's largest wireless network operator, proposes to issue up to 965 million A-shares, according to the prospectus. Proceeds from its Mainland listing will go towards financing its 5G infrastructure and other new network investments. The listing, which is still pending approval from the China Securities Regulatory Commission, will raise a record amount if it meets its fundraising target, exceeding Agricultural Bank of China's flotation 11 years ago.
SEC Chief issues delisting warning to Chinese companies
Gary Gensler, Chair of the U.S. Securities and Exchange Commission (SEC), has vowed to enforce a three-year-deadline for Chinese companies listed on the New York Stock Exchange and Nasdaq to allow their audit working papers to be inspected by the Public Company Accounting Oversight Board. If these businesses refuse, their shares could be delisted as early as 2024, said Gensler in an interview on 24 August. Gensler noted that investors need "full and fair" disclosures, and that he expects the same level of transparency from every Chinese company that sells stock in the U.S. Almost 300 companies from Mainland China and more than 100 from Hong Kong list their shares on exchanges in the U.S., and are subject to the Holding Foreign Companies Accountable Act.
Kong Kong-based company buys Forbes Global Media for US$630 million
Magnum Opus Acquisition, a Hong Kong-based special purpose acquisition company, will take over and merge with American publisher Forbes Global Media Holdings in a deal worth US$630 million, according to a statement issued on 26 August. The acquisition, pending approval from Magnum Opus's shareholders, is expected to be completed in the first quarter of 2022 at the latest and will see Forbes Global Media list on the New York Stock Exchange where existing shareholders will own 22 percent of the combined company.
SenseTime files for Hong Kong IPO amid tech crackdown
SenseTime, Mainland China's largest artificial intelligence (AI) start-up, filed for an IPO in Hong Kong on 28 August. The IPO filing, which aims to raise at least US$2 billion, came as Mainland regulators continue their clampdown on their technology sector. The start-up is known for their facial recognition software, and has seen demand for their products such as temperature sensors and the ability to identify people wearing face masks increase as a result of the COVID-19 pandemic. Despite the crackdown on tech companies, regulators have shown support for AI, biotechnology and semiconductor industries and view companies in this area as vital in reducing dependence on technology from the U.S.