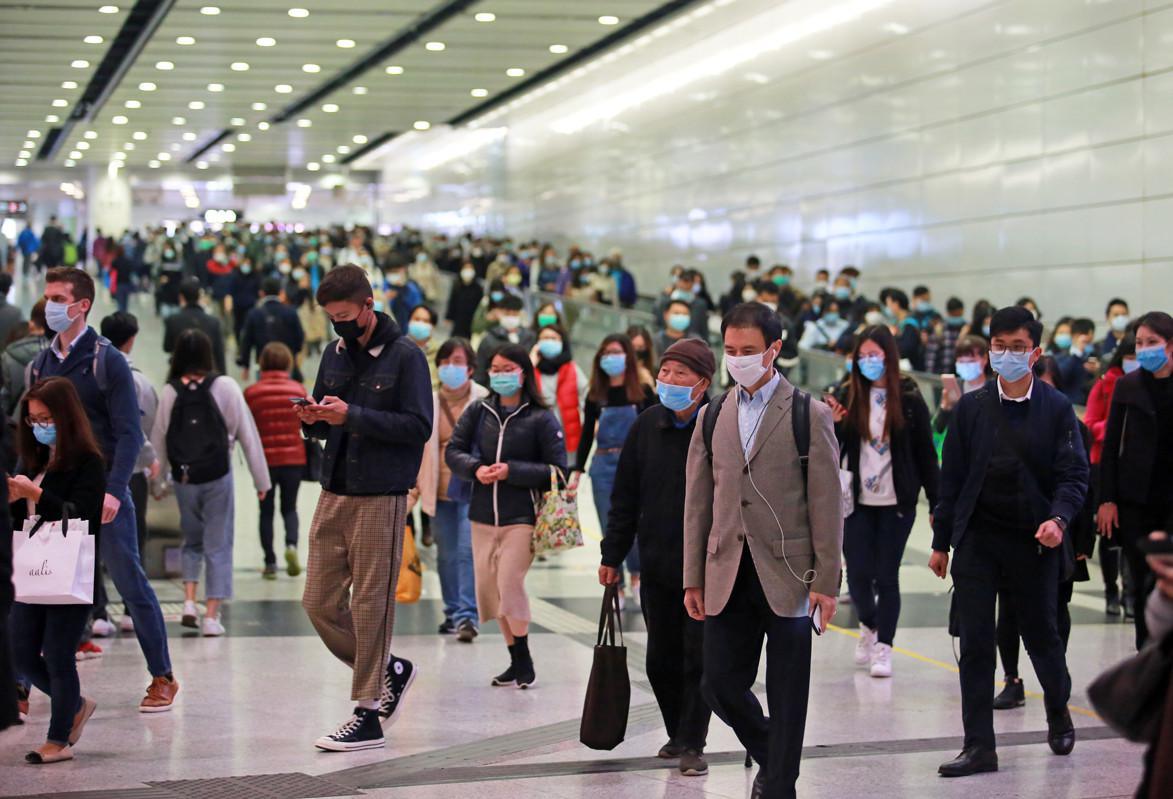 Hong Kong's unemployment rate sank to 4.1 percent in the rolling three month period between September and November, down from 4.5 percent for July to September, as the job market continued to recover from the impact of the COVID-19 pandemic.
US$32.13 billion
KPMG International's revenue for the fiscal year ending 30 September 2021. The figure, an increase of 10 percent compared with the previous year, saw the firm's advisory function grow by 17 percent, achieving US$13.65 billion globally.
US$8.78 billion
The amount China Mobile is set to raise from its initial public offering (IPO) in Shanghai this year. The IPO would be the second-largest offering globally this year after American electric vehicle automaker Rivian Automotive raised US$13.7 billion on the Nasdaq last month. It will see the world largest mobile network operator, which was delisted from the New York Stock Exchange last year, sell between 845.7 milion and 972.6 million shares.
Non-current Liabilities with Covenants
Title of an International Accounting Standards Board exposure draft. The Institute is seeking comments on it by 11 February 2022. More details on Technical News.
1,529
Number of merger and acquisition deals involving Hong Kong companies this year. The number, a four-year high, is worth a combined US$182.79 billion, and is largely the result of start-ups merging with special purpose acquisition companies.
4,450
The number of unique users registered in the last 30 days by The Sandbox, a blockchain-based decentralized metaverse, according to data from DappRadar. PwC Hong Kong announced that it acquired virtual land in The Sandbox. While the cost of its land asset was undisclosed, it was reported that the firm intends to build a Web 3.0 advisory hub to facilitate a new generation of professional services, including accounting and taxation.
"One of the reasons I was excited about joining this initiative is we will significantly reduce the greenwashing noise."
 
– Emmanuel Faber, newly appointed Chair of the International Sustainability Standards Board (ISSB). Faber is the former head of Danone, a multinational food products corporation, and was appointed on 16 December for an initial three-year term to lead the ISSB in developing high-quality sustainability disclosure standards.
The net-zero guide
Hong Kong Exchanges and Clearing Limited published a net-zero guide this month for Hong Kong-listed issuers, and any other corporations looking for guidance and insight, on charting their net-zero carbon journey. More details on Technical News.
15%
The global minimum tax rate multinational enterprises will be subject to from 2023. The Organization for Economic Cooperation and Development published Pillar Two model rules on 20 December to define the scope and set out the mechanism for the Global Anti-Base Erosion rules, which will introduce the global minimum corporate tax rate.