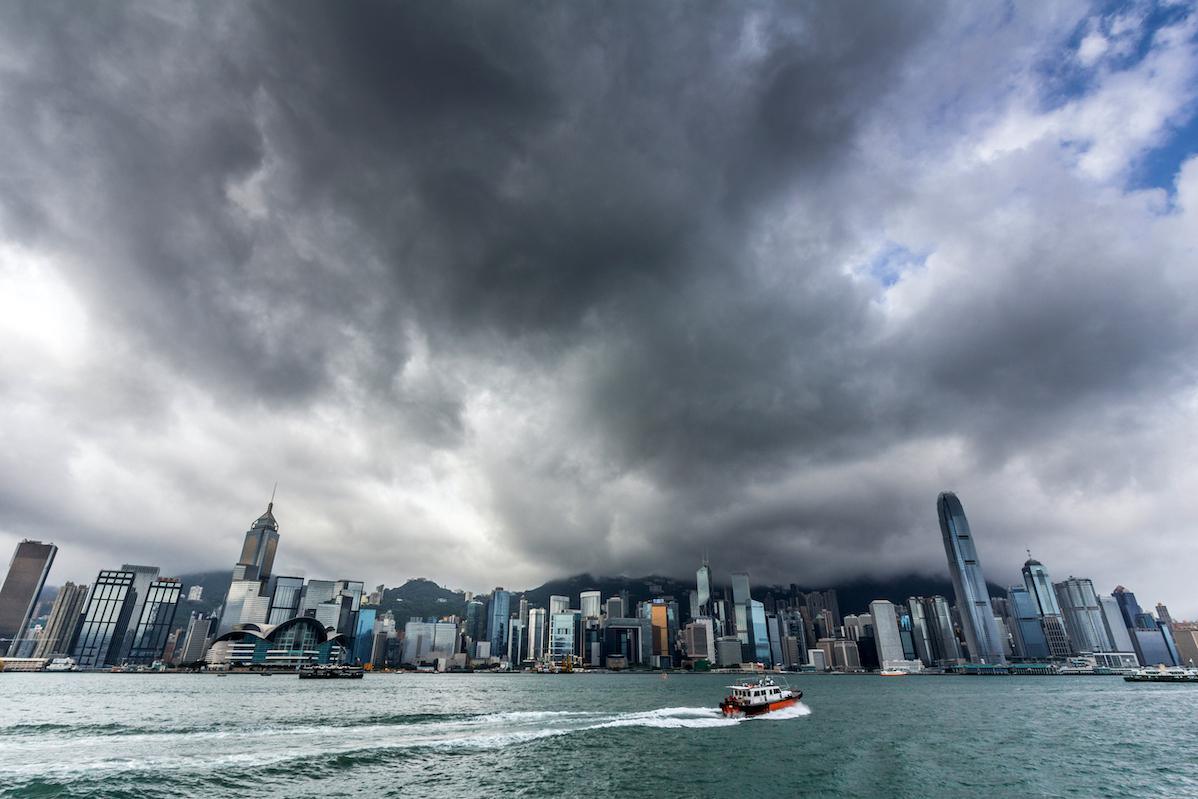 Hong Kong's gross domestic product fell by 4 percent in the January to March period this year. The contraction, which was higher than the median estimate of 1.3 percent in a Bloomberg survey, is the biggest contraction since the third quarter of 2020. Factors such as the city's fifth wave of COVID-19 and resultant restrictions, along with disruptions in cross-border trade, contributed to the lacklustre economic performance.
US$40 billion
The amount that was wiped off cryptocurrency exchanges after Luna, a popular crypto token, collapsed this month. The collapse, in what research company CryptoCompare called "the largest destruction of wealth in this amount of time in a single project in crypto's history" has focused the attention on standards crypto exchanges apply when they decide to list a coin.
£3.4 million
The total KPMG in the United Kingdom was fined by the U.K. regulator, Financial Reporting Council, this month. The firm was penalized for failings in its audit of British jet engine manufacturer Rolls-Royce's 2010 accounts. In 2017, the company agreed to pay £671 million in penalties after investigations into claims it paid bribes to land export contracts.
Europe and the U.S.
The locations of two additional offices Hong Kong Exchanges and Clearing (HKEX) will establish over the next year. The move, announced by Chief Executive Officer Nicolas Aguzin this month, hopes to attract more overseas investors and market the city as a fundraising destination. It will be the first overseas offices outside Asia for HKEX, which already has a presence in Beijing, Shanghai and Singapore.
e-HKD: A policy and design perspective
The title of a discussion paper issued by the Hong Kong Monetary Authority (HKMA) inviting views from the public and the financial industry on key policy and design issues for introducing a retail central bank digital currency (e-HKD). The HKMA has not yet made a decision on whether or when to introduce e-HKD.
The Fraud Lens – Interactions Between ISA 240 and Other ISAs
The title of a non-authoritative guidance issued by the International Auditing and Assurance Standards Board this month. The guidance illustrates the relationship and linkages between the captioned auditing standard and other ISAs when planning and performing an audit engagement and reporting thereon.
"There is currently a wide range of what asset managers might mean by certain terms and what criteria they might use. It is easy to tell if milk is fat free. It might be time to make it easier to tell whether a fund is really what they say they are."
– Gary Gensler, Chair of the United States Securities and Exchange Commission (SEC), said. The SEC is preparing to crack down on inflated environmental, social and governance (ESG) credentials in investment products and introduce rules that combat greenwashing. The rules would require investment funds to disclose how ESG funds are marketed and how ESG is incorporated into investing, reports the Financial Times.
20%
The percentage of employees in various industries who noted they are likely to switch jobs in the next 12 months, according to PwC's Global Workforce Hopes and Fears Survey 2022, which surveyed more than 52,000 workers in 44 countries. The firm said that higher pay, more job
fulfillment and wanting to be "truly themselves" at work are the factors pushing employees to change jobs.
US$5.5 million
The total fine chipmaker Nvidia agreed to pay this month over allegations that the company failed to disclose that cryptomining was a significant element of its material revenue growth from the sale of its graphics processing units designed and marketed for gaming.