HK$1.29 billion of fines the SFC handed out in 2019
The Securities and Futures Commission (SFC) imposed HK$1.29 billion in fines in 2019, according to a study by international law firm Freshfields Bruckhaus Deringer. The fines are 563 percent higher than the previous year and 55 percent higher than the total of the previous four years' worth of fines at HK$830 million. The higher fines come as the city's watchdog hopes to tackle malpractice in the city and raise the quality of new listings. Five investment banks were fined HK$814 million over sponsor failures in three initial public offerings, with UBS receiving the biggest fine of HK$375 million. UBS also received a separate HK$400 million fine for overcharging clients and related internal control failures.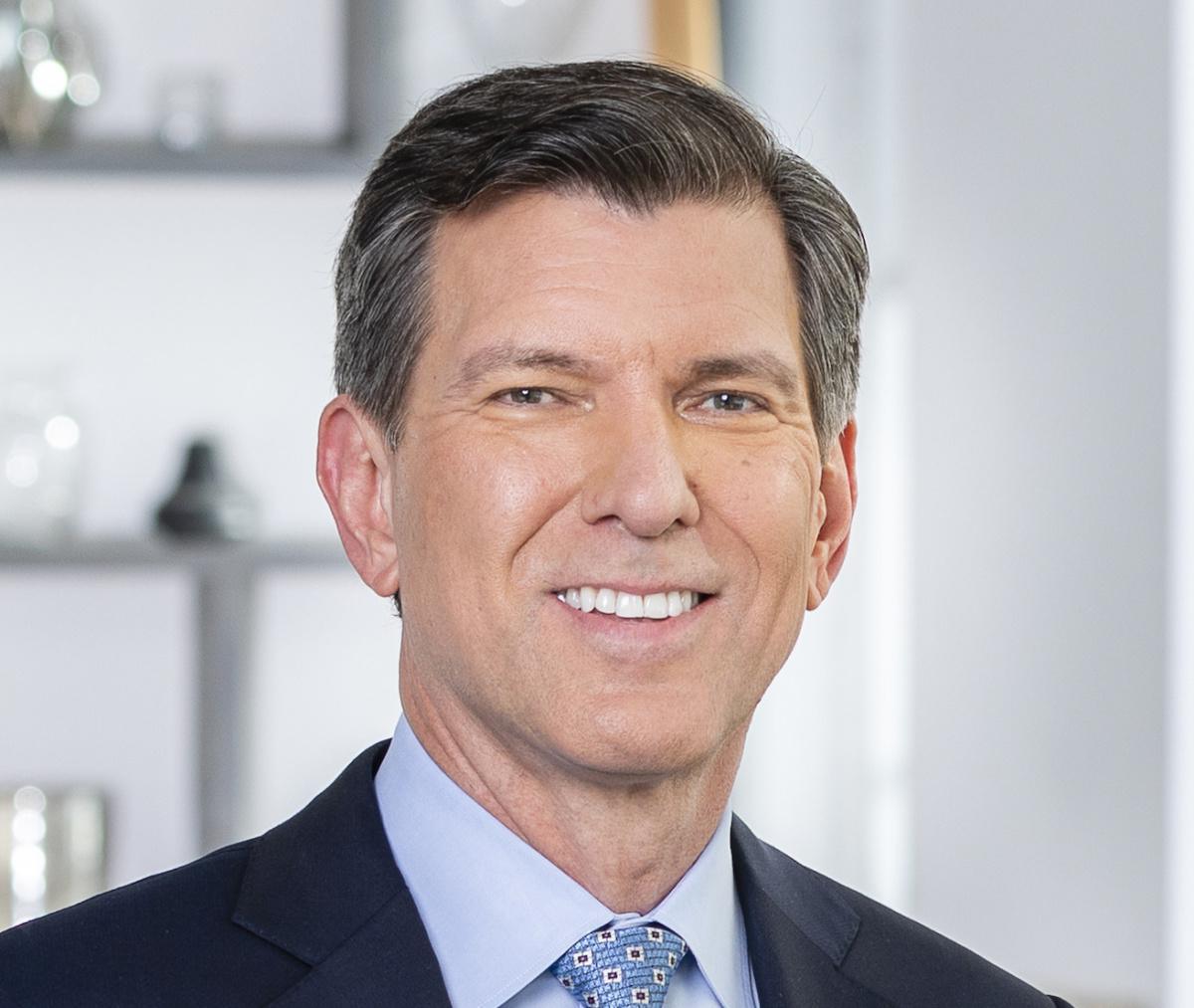 KPMG U.S. appoints next CEO
KPMG in the United States elected Paul Knopp as its Chief Executive Officer. He will succeed current CEO Lynne Doughtie, and his five-year term will begin on 1 July. Knopp has been with the firm for 36 years and has extensive experience serving large multinational clients and leading several of the firm's global audit engagements across a variety of industries. He has also served on KPMG's board of directors, including as lead director.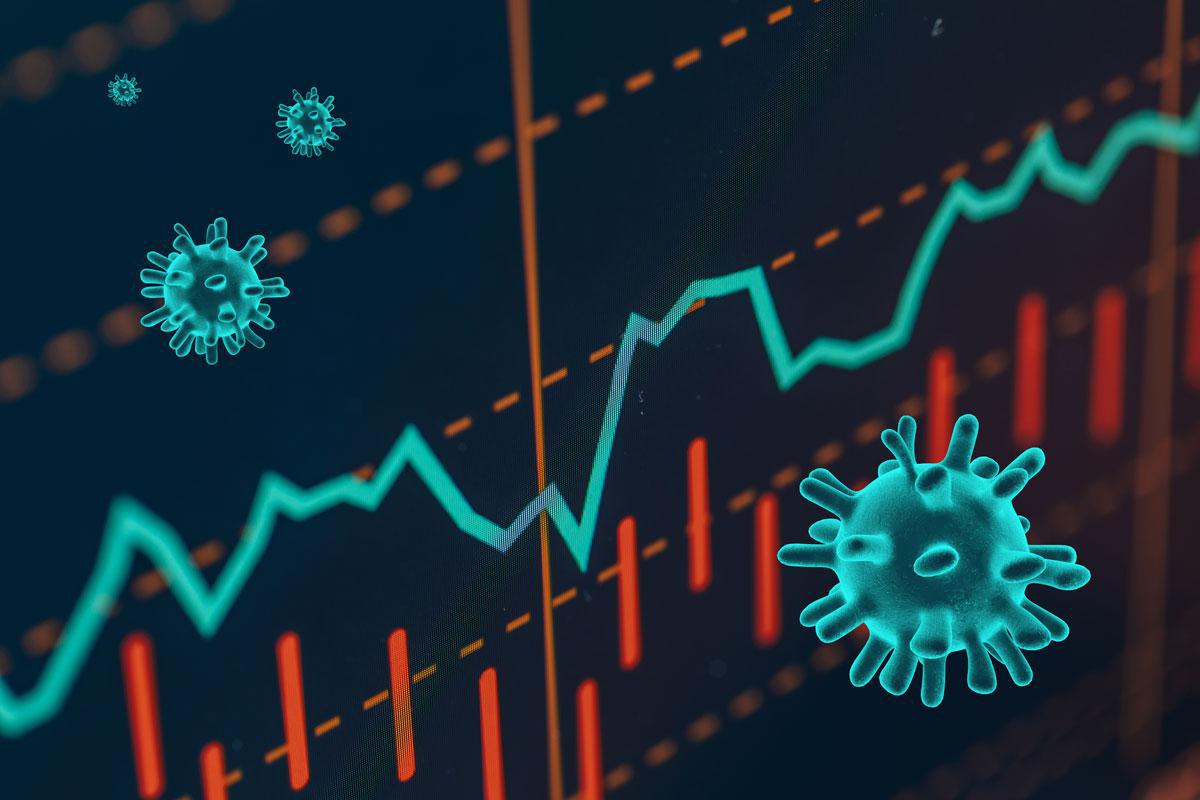 HKEX warns of tough year ahead despite profit
Hong Kong Exchanges and Clearing (HKEX) noted that despite achieving a 1 percent rise in annual profit to HK$9.39 billion in 2019, factors such as the COVID-19 pandemic are likely to pose challenges to the global market. The profit came as a result of new listings and a higher turnover from the stock connect scheme, though fall short of the forecasted 2 percent growth, according to analysts polled by Bloomberg. Chief Executive of HKEX Charles Li noted that while the bourse operator expects more listings to take place in the second half of the year, "it will be too early to say how the virus will affect the whole year's performance in the IPO market."
Drug developer InnoCare Pharma raises HK$2.2 billion from IPO
Beijing-based drug developer InnoCare Pharma Ltd. raised HK$2.2 billion from its initial public offering (IPO) in Hong Kong. The biotech company's IPO, announced on 11 March, was nearly 300 times oversubscribed after pricing at the high end of the asking range. The final price per share of InnoCare was HK$8.95. The company moved all its presentations to investors online ahead of the IPO amid coronavirus concerns, and became the first company to debut its IPO via a virtual listing ceremony at the exchange. Its listing comes amid volatile market conditions as the coronavirus pandemic has caused the worst economic and stock market downturn in a decade.
SEC adjusts audit requirements
The United States' Securities and Exchange Commission (SEC) voted on 12 March to ease audit requirements for small, publicly traded companies in the country. The new changes will reduce compliance costs for public companies with less than US$100 million in revenue and less than US$700 million in outstanding shares for five years. The changes were originally considered by the SEC in May 2019 as part of an initiative to make it easier for companies to file for an IPO. Jay Clayton, Chairman of the SEC, said the new measures build on the Jumpstart Our Business Startups (JOBS) Act, a law intended to encourage funding of small businesses in the U.S. by easing the country's securities regulations. "The amendments represent an incremental, but meaningful, change that builds on the benefits of the JOBS Act for smaller public companies," Clayton said.
PwC U.S. pays US$11 million in discrimination lawsuit
PwC in the United States agreed to pay US$11.6 million to settle a lawsuit claiming it had discriminated against older job applicants for certain positions at the firm. The lawsuit was filed almost four years ago in a California court by Steve Rabin, a 53-year-old accountant, who alleged that the firm had violated federal age discrimination and fair employment acts. The lawsuit also brought into question the low number of workers over 40 in entry-level and lower to mid-tier positions, and claimed the firm's policies would deter potential applicants. After agreeing to settle the charges, the firm agreed to enhance its recruiting procedures to attract qualified older applicants, as well as alumni, to be hired for entry-level jobs. "The commitments in this settlement will help PwC remain one of the most sought-after employers in the country," said Shannan Schuyler, Chief Purpose and Inclusion Officer at PwC.
Anti-money laundering part of U.K. budget initiatives
A plan by the United Kingdom to allocate £100 million to tackle money laundering has been backed by campaigners, who claim that Britain is falling behind in the fight against illicit financing. The new levy, announced by Chancellor of the Exchequer Rishi Sunak on 11 March, is part of confirmed plans in the U.K.'s 2020 budget to supplement public sector funding. This includes a charge paid by all groups that are subject to U.K. Money Laundering Regulations, which include banks, accountants, estate agents and solicitors. The levy will be used to purchase new technology to aid law enforcement and hire more financial investigators. It will also help kickstart measures in the latest Economic Crime Plan, which was announced by the National Crime Agency (NCA) in July 2019. The NCA's crime plan aims to crack down on illicit financial flows by coordinating efforts between the public and private sector, such as by bringing cryptocurrency asset businesses under anti-money laundering rules.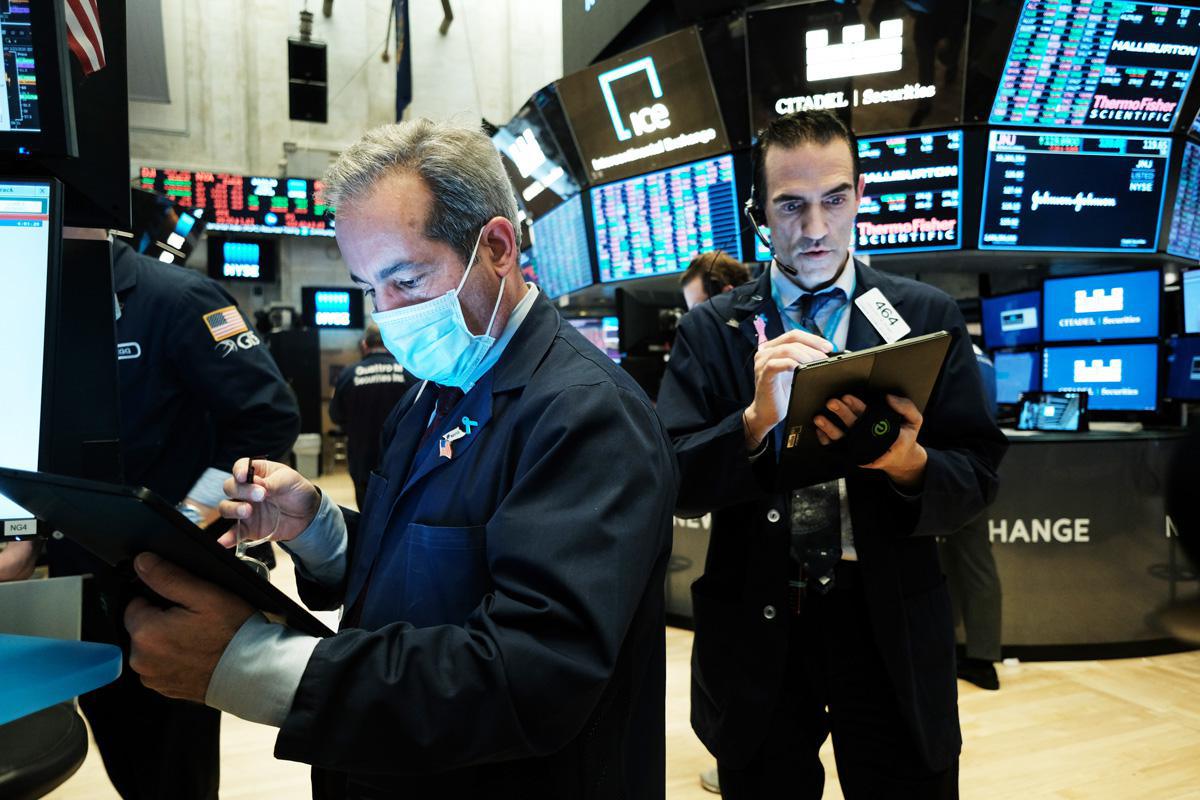 NYSE closes trading floor amid COVID-19
​The New York Stock Exchange (NYSE) opened without its trading floor for the first time in its 228-year history on 23 March, to contain the spread of COVID-19. New York had over 59,000 confirmed cases as of 30 March, comprising more than half of all cases in the United States. The NYSE began operating on a fully electronic basis after four individuals tested positive for the coronavirus. All brokers are required to work remotely. The move is unlikely to affect investors, whose orders are executed electronically as a result of existing contingency plans put in place.
JD.com eyes second listing in Hong Kong
​​JD.com has approached investment banks Bank of America and UBS to arrange a secondary listing in Hong Kong. The Beijing-headquartered e-commerce company, which went public on Nasdaq in 2014, plans to list on the Hong Kong Stock Exchange as early as the first half of 2020, according to the Hong Kong Economic Times. The plan follows competitor Alibaba, which went public in Hong Kong in November 2019. Despite its plans to list amid the coronavirus outbreak, which has affected over 80,000 in Mainland China, the company has forecast revenues to rise by at least 10 percent in the first quarter as consumers stuck at home during the countrywide quarantine turned online for most of their shopping needs.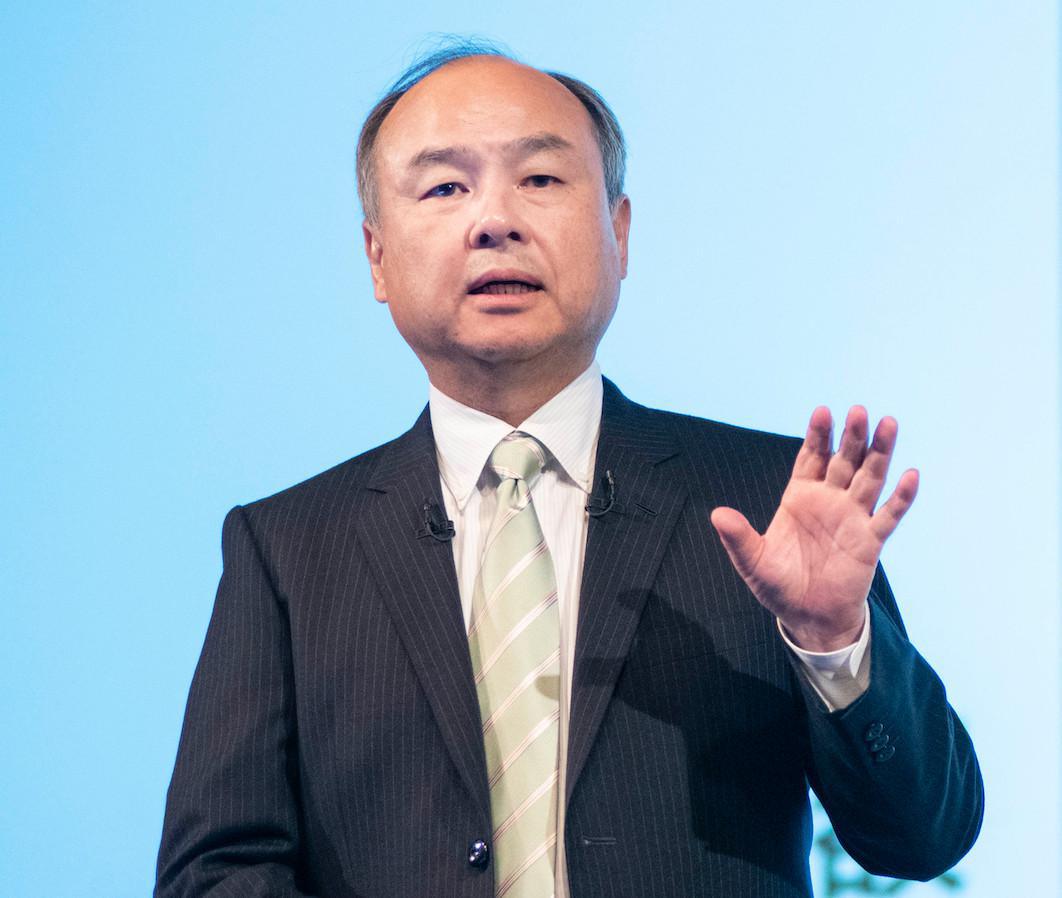 Softbank to sell Alibaba shares to protect business
SoftBank Group plans to sell US$14 billion in shares of Chinese e-commerce giant Alibaba in a bid to raise US$41 billion, reduce its debt and restore investor confidence amid the coronavirus pandemic. The Japanese conglomerate, which saw its market value drop nearly 40 percent compared to February, is considering raising the remainder of the money by selling a stake in SoftBank, its domestic telecommunications arm, as well as a part of Sprint Corp. following its merger with T-Mobile U.S. Inc. The move, announced on 23 March by SoftBank Chief Executive Officer Masayoshi Son, sent its stock up 21 percent in Tokyo the following day.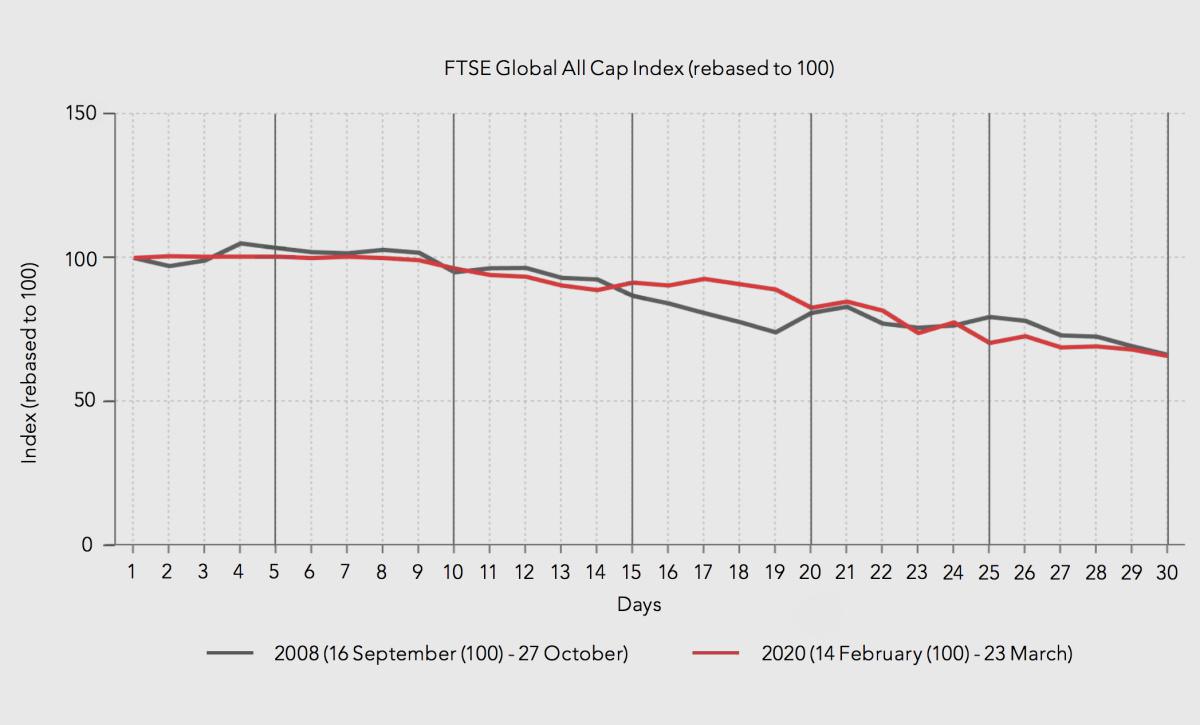 Global markets: falling fast
​The COVID-19 pandemic has seen global stocks experience their worst six weeks since the Global Financial Crisis of 2007-08. Markets have fallen by over a third as measured by the FTSE Global All Cap Index, which tracks the performance of the large, mid and small cap stocks globally and contains around 8,000 stocks from developed and emerging markets.