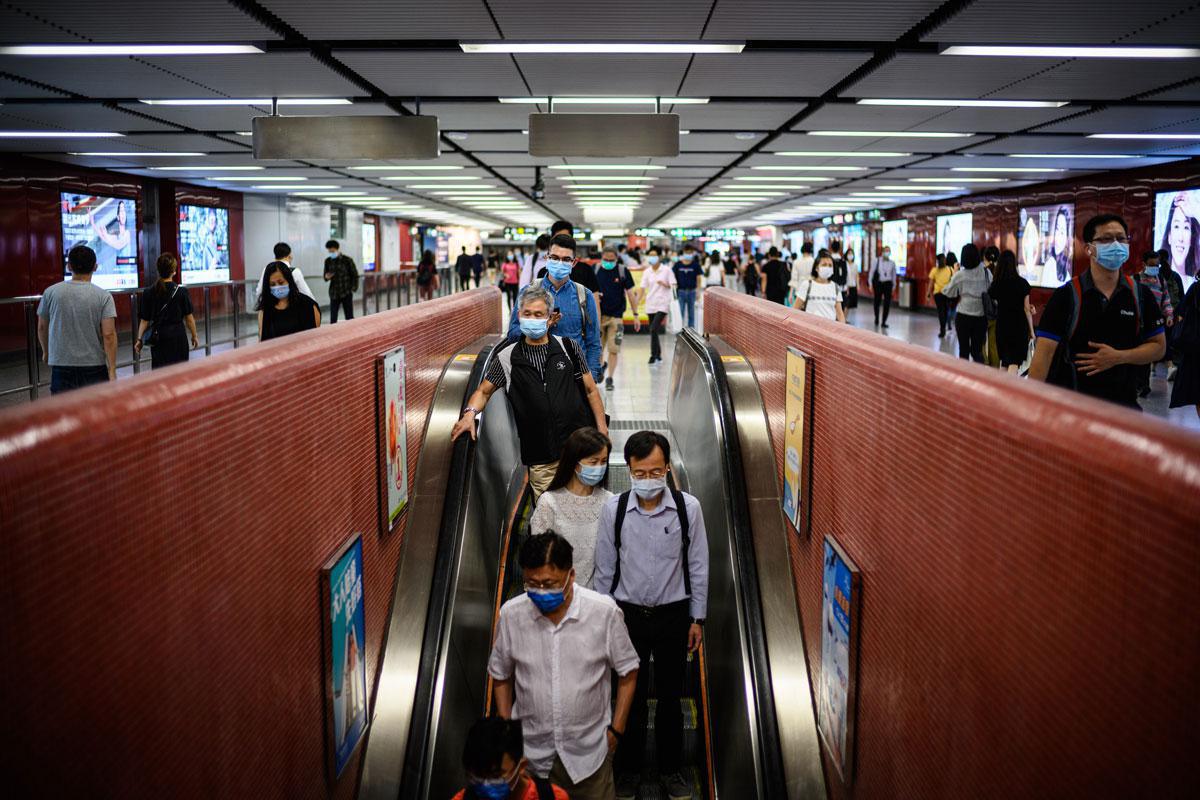 MTR Corporation announces HK$334 million in net losses amid pandemic
The MTR Corporation reported a net loss of HK$334 million in the first six months of the year, as the coronavirus pandemic has shut schools and forced citizens, including 170,000 civil servants, to work from home, leading passenger numbers to fall by 37.7 percent. The net losses, announced on 6 August, are a sharp decrease from a net profit of HK$5.5 billion seen during the same period in 2019. It is the rail operator's worst performance since it went public 20 years ago. MTR Chief Executive Officer Jacob Kam said the outlook for the rest of the year remains unfavourable. "The challenge of the COVID-19 pandemic has been unprecedented to the company and Hong Kong. A lot of companies and industries have suffered significantly… it is hard to forecast the outlook for the rest of this year, which depends on the development of the pandemic," he said.
Global dividends experience worst decline in a decade
Global dividend payments plunged US$108 billion to US$382 billion in the three months to June, as companies failed to meet payouts in response to the coronavirus pandemic. Asset management group Janus Henderson, which tracks dividends globally, found that total shareholder payouts fell by 22 percent year-on-year, the worst decline since it launched its global dividend index in 2009. The group expects dividends to fall further by 19 percent this year in the best-case scenario. It previously forecasted falls of up to 35 percent. The worst affected country was the United Kingdom, which saw companies paying US$15.6 billion between April and June, down from US$34 billion during the same period last year.
Chinese companies to comply with new rules of face delisting in the U.S.
Chinese companies must comply with new rules issued by a regulator in the United States or be forced to delist from U.S. exchanges by January 2022. In a report released on 6 August, the President's Working Group on Financial Markets recommended the Securities and Exchange Commission to order U.S. bourses to adopt new rules for foreign issuers, which includes a new requirement that they provide access to their audit working papers to sell new shares and continue listing in the U.S. In the report, Mainland China was the only country mentioned by name among non-cooperating jurisdictions. The new rules follow the delisting of Luckin Coffee, which was caught in a US$300 million accounting fraud case this year. The move also comes amid fresh U.S.-China tensions that could see more companies from Mainland China opting to list locally or in Hong Kong.
Working from home to continue even after coronavirus, says PwC U.K.
PwC in the United Kingdom expects the majority of its 22,000 members of staff to alternate between working at the office and working from home, even after the coronavirus pandemic is over. Usage of its U.K. offices saw a steep decline during the crisis, according to PwC U.K. spokesman Richard Pain, who noted that just over a quarter of its employees showed up for work on average across its more than 20 offices. With upwards of 330,000 cases of COVID-19 reported in the U.K. so far, the firm hopes to have its offices operating at half capacity by the end of next month, with returning made voluntary. "A blend of office and home working is the future – but there's still very much a place for the office," said Kevin Ellis, Chairman and Senior Partner at PwC U.K. ​
41% of Hong Kong's workforce feel they could be laid off at any time
A new survey conducted by Standard Chartered finds that many young and self-employed people feel their jobs are at risk amid a weakening economy caused by the COVID-19 pandemic. The study, which surveyed 1,000 people in Hong Kong, Taiwan and Mainland China, found that Hongkongers were most pessimistic about their prospects of the three markets and foresee changes to their unemployment over the next three to six months, including reduced pay and working hours. The city saw its unemployment rate soar to its highest level in more than 15 years, hitting 6.2 percent in June, while its economy contracted 9 percent in the second quarter of the year.
Ant Group announces plans for dual listing
Ant Group, Mainland China's largest digital payments provider and operator of Alipay, has filed applications to sell shares simultaneously in both Hong Kong and Shanghai. The listing is expected to be the largest fundraising in history and to surpass Saudi Aramco's US$29.4 billion listing last year, the current record holder. Ant plans to raise more than US$20 billion from the dual-listing, which could take place in October, valuing the group at over US$200 billion. The offering size could reach US$30 billion if market conditions allow, reported Reuters, citing people with knowledge of the matter. The prospectus said Jack Ma is Ant's "ultimate controller," holding a 50.52 percent stake in the company.
Fines for AML-related failures on the rise globally
Fines imposed by regulators for anti-money laundering (AML) failures for the first six months of the year topped the amount issued for the whole of 2019. A review of global authorities' enforcement actions by multinational financial consultancy firm Duff & Phelps found that fines reached a total of US$706 million for the year until June, compared with 2019's overall amount of US$444 million. The review found that the penalties issued this year were for the same procedural deficiencies that regulators have underlined since 2015, which include due diligence on new customers, management of AML measures, monitoring of suspicious activity and ensuring compliance with the rules.
Cathay Pacific reports HK$9.9 billion loss
Cathay Pacific Airways confirmed a loss of HK$9.9 billion for the first six months of the year, citing the coronavirus pandemic and geopolitical conditions as factors that continue to hamper passenger demand. The loss, compared to a profit of HK$1.34 billion seen during the same period last year, has seen the embattled airline forcing staff to take pay cuts and resorting to cost savings plans. The flag carrier is undergoing a restructuring which will see job cuts and a further reduction in aircraft and available routes. Its management has described the losses as the biggest challenge in the carrier's 73-year history. "I don't think we are expecting the second half to be better than the first half at this point in time," said Cathay Pacific Chairman Patrick Healy at a press conference.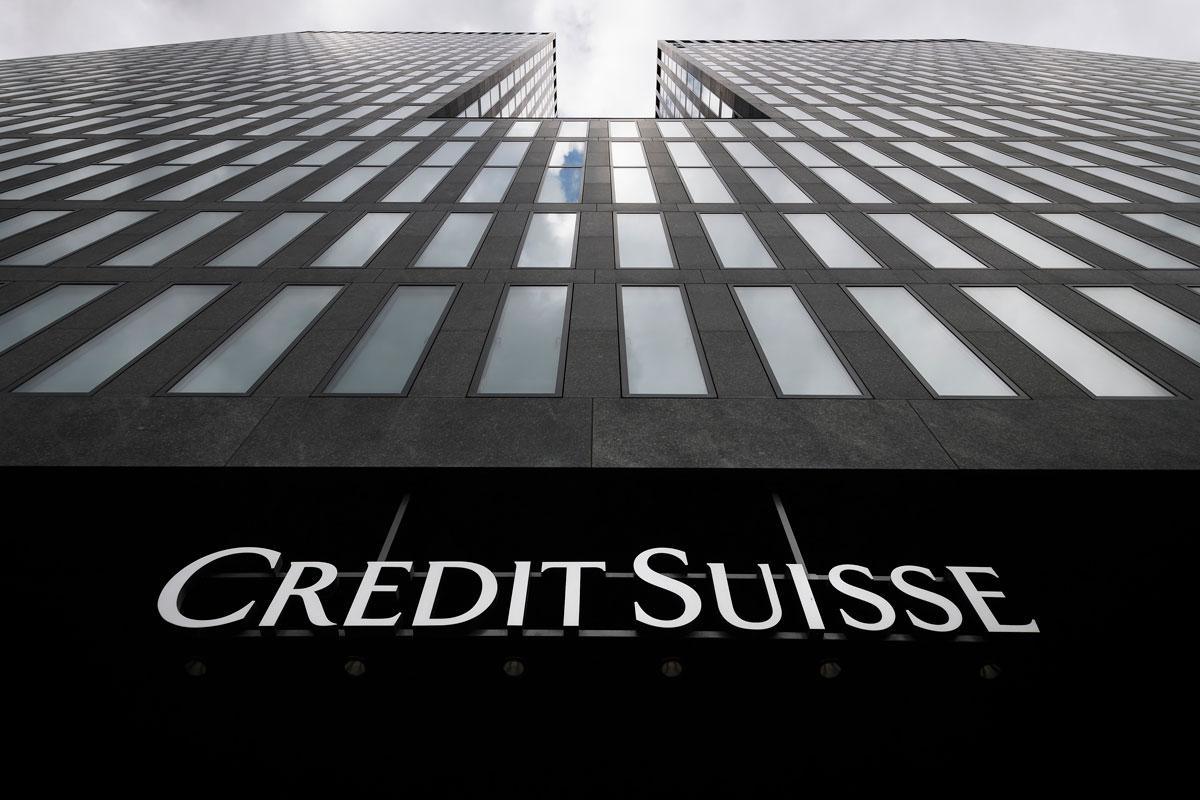 Credit Suisse faces probe
Credit Suisse Group AG is facing a criminal investigation amid allegations that it helped more than 2,600 clients hide untaxed earnings in Swiss accounts, according to prosecutors in Belgium. Investigators are looking for evidence of money laundering and whether the Swiss bank acted as an illegal financial intermediary, said Eric Van Duyse, a spokesman for Belgium's Federal Prosecutor's office, on 24 August. He confirmed that prosecutors obtained the bank details of Belgian clients with Credit Suisse accounts between 2003 and 2014. The probe comes as Swiss banks have come under more global tax evasion crackdowns over the past decade.
80% of CEOs have seen the digital transformation accelerating during the pandemic
Companies around the world have moved their operations online and made recruiting and retaining employee their top priority since the COVID-19 pandemic struck, according to The KPMG 2020 CEO Outlook survey, released on 25 August. The survey found that 80 percent of chief executive officers had sped up their digital expansion plans, and adjusted to staff working remotely and dealing with customers online as a result of the pandemic. Sixty-nine percent of CEOs surveyed were planning to cut office space in the short term while 73 percent noted that the shift to working from home had increased the pool of job candidates, a move that could see teams more spread out globally and interacting online.
​HKEX announces record HK$5.23 billion profit
The Hong Kong Exchanges and Clearing (HKEX) reported on 19 August that its profit rose by 1 percent to HK$5.23 billion or HK$4.15 per share in the first six months of the year. It is the highest increase the HKEX has seen since its establishment in 2000, and the third year in a row it has broken its record for earnings during the first six months. The figure comes after 64 companies raised a combined HK$92.8 billion in the city in the first half of the year, making Hong Kong the world's second most popular destination to list, according to the South China Morning Post. "With robust trading volumes, a strong IPO pipeline, and an expanding product portfolio, including the suite of newly launched MSCI index futures, I am confident that HKEX will continue to play a major role in connecting China and connecting the world," said HKEX Chief Executive Charles Li in a statement.