We're the things that count
Hong Kong's humorist on why counting should not be a skill only restricted to accountants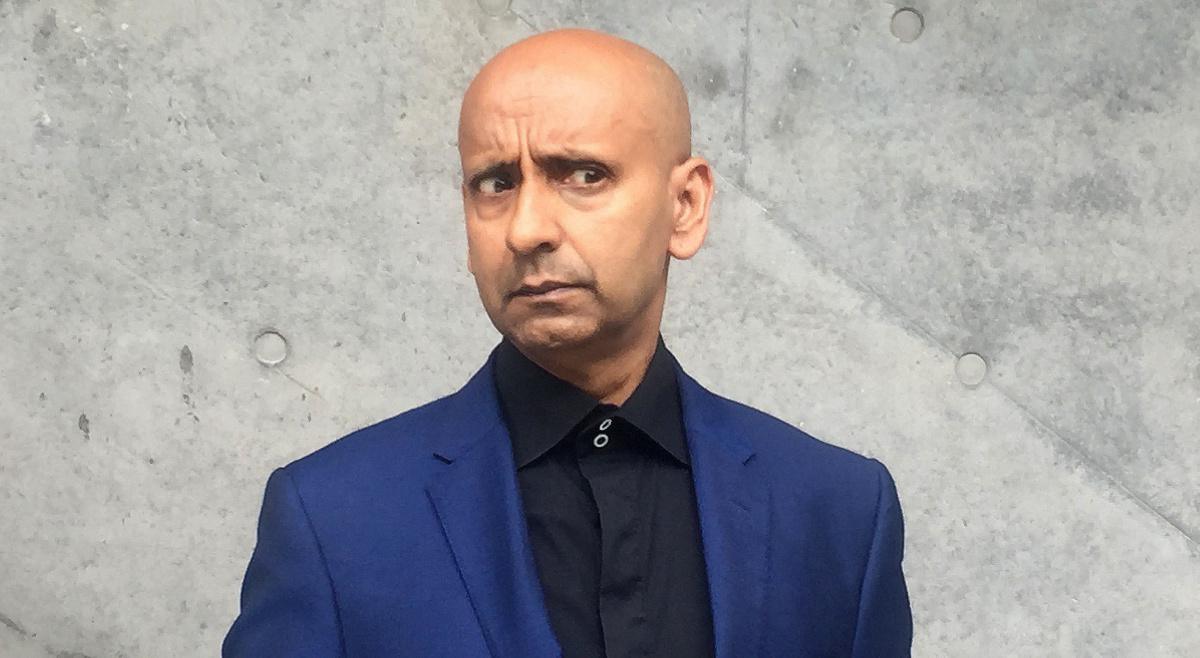 The things that count can't be counted," says a supposedly wise old adage.
That's SO unfair to accountants and financial journalists! Our jobs depend on counting stuff accurately.
And business people and the rest of the media would be in big trouble without us providing some actual SOLID FACTS (almost extinct in journalism these days) for them to use.
Example: A colleague of mine was on a team of journalists reporting on the long, drawn out death of an elderly state leader in Japan.
His demise took so long that all the news reporters needed a break and the financial reporter was told to stand outside the hospital and cover the story for a day. He wrote reports such as the following:
"The Emperor's blood pressure saw a four percent drop this morning but analysts say it could recover later. Pauses between breaths remained steady at 4.5 seconds but experts are divided over the meaning of a three percent increase in heart rate. More at the top of the hour."
Far superior to regular reportage, right?
One challenge is that accountants and financial journalists have to get it right – others don't.
A decade ago, then-property magnate and TV personality Donald Trump took out a lawsuit against an author named Timothy O'Brien for describing him as a multi-millionaire. The term "multi-millionaire" was a "yuuuuge" insult for someone who is actually a billionaire, Trump said.
But a judge eventually ruled against the tycoon, saying that a person cannot be charged for having an opinion. The legal point was that if an ordinary person guesses someone's net worth, then it's just an opinion – but if an accountant or a financial journalist does it, they are responsible for getting it right.
It's not easy. Accounting standards don't allow firms to value their own brands because they will put an extremely positive spin on them. Example: Shortly after the Trump lawsuit mentioned above, there were more attempts to count his loot. In 2009, he claimed his net worth was US$8 billion. But accountants and financial journalists counted a paltry US$2.7 billion worth of stuff.
Trump explained the discrepancy: "Maybe I'm adding four or five billion's worth, three billion, for the value of a brand."
Many journalists, including this one, mocked him mercilessly – but we had to eat humble pie when it became obvious that his brand really did exist and eventually won him the top job in his country.
In mergers and acquisitions, accountants trying to account for things such as "brand value" add an item called "goodwill" to their reports, defined as "an intangible asset that can neither be seen nor touched." (Why am I reminded of Ivanka Trump's design expertise?)
When a brand is included in the purchase price of a company, its value will be determined by the buyer, who will then be able to include it on his own balance sheet. But it's hard to get it right.
One of the great discoveries of recent years is that what seems like negative brand value ("leader XYZ is dangerous and unpredictable") can have positive value: Trump is one example, and another is Rodrigo Duterte in the Philippines. Both had negative reputations which took them to fame and power.
But we already knew that here in East Asia. One of those old sayings attributed to Confucius goes like this: "Adulation and notoriety both lead to the same place."
Those old adages can be useful, I guess. But some need a little editing to be useful today.
"The things that count can't be counted. The things that can't count can get jobs as stockbrokers or reporters."
We need more occasions when valuations are straightforward.
I once wrote an article in the newspaper which quoted a company saying that "the valuation of cash holdings" had not been completed at this time.
Later that day I received a message from an accountant. "I can value the cash holdings for them, if they like," he said. "All them have to do is tell me how much they have."
Nury Vittachi is a bestselling author, columnist, lecturer and TV host. He wrote three storybooks for the Institute, May Moon and the Secrets of the CPAs, May Moon Rescues the World Economy and May Moon's Book of Choices