Millennials, who are expected to make up the majority of the workplace by 2020, can offer organizations new opportunities. Liana Cafolla finds out how companies are building millennial-friendly corporate cultures to retain and attract future business leaders
Illustrations by Ester Zirilli
As employee reputations go, they don't get much worse than millennials'. Millennials – generally agreed to be those aged from about 18 to 36 – have been called disloyal, disruptive and demanding. Whatever their reputation, they are also the generation with the technological and social media skills that companies want and with the friends and networks that every industry is seeking to understand and tap into.
By 2020, millennials will make up 35 percent of the global workforce while "Generation Z," loosely defined as those aged 20 and younger, will make up 24 percent, according to workforce solutions company ManpowerGroup. With that in mind, companies are working out how to build a work environment that will retain and motivate their junior staff.
Much research has been conducted to help companies figure out what millennials want. To start with, working out what they don't want is perhaps an easier task. A millennial will likely take one look at your traditional corridor of individual offices and run. And if the company is structured around formal meetings, hierarchies and an inward-looking corporate culture, then it's not going to be easy to attract and retain millennials.
"They don't want to be bound by rules and regulations," says Adrian Yap, Co-founder of theDesk, a company that offers co-working spaces to individuals, start-ups and larger companies, and a member of the Hong Kong Institute of CPAs. He estimates that about 70 percent of his clients are millennials. "Community and autonomy are important to them. They want the trust that they can get the job done." TheDesk's workspace layout encourages an environment where people can move around easily and approach their bosses as well as employees of other companies without appointments or formalities.
Fluid workspaces like this are proving popular with start-ups, small companies and also corporates who may find it less easy to remodel their workspaces but who appreciate the benefits and appeal to their millennial employees of a more open and relaxed workspace. Luxury watch company Longines, for example, regularly hires space from theDesk to house its project team for the Longines Masters showjumping event.
"They want to interact and promote and reach out to younger generations. They want their staff to mix with other members. They deliberately want to get in touch with communities," says Yap.
Millennials' taste for open, relaxed multipurpose work environments has been shaped by the way work and workspaces developed in Silicon Valley. Innovative workspaces at companies like Google and Facebook have redefined expectations of what an office can look like, how a work day can be structured, and even the relevance of the phrase "going to work." For many millennials, technology and online media have made work and life so intertwined and mobile that the phrase is almost meaningless.
That's according to Min Chen, Head of Brand and Marketing at The Garage Society, another co-working space, which has four locations around the city. "What we call 'Googlefication' has become the mainstream," she says, adding that 16 different co-working spaces opened in Hong Kong last year and the concept is catching on in China too. "We're trying to find a place in Shanghai. People are really taking to this idea. Synergy and collaboration make it the way of the future."
"These workshops help managers better understand and embrace the differences in work styles and personalities of their subordinates who are millennials."
Connecting to the always connected
It's not just workspaces that are adapting to millennials, the broader understanding of work-life balance is also changing. Millennials are always working, or at least connected to work, so they don't want work to feel like work, she explains. "It's hard to disconnect – you're always on, always reachable. So work-life integration has partly replaced work-life balance."
To adapt to that changing work experience, The Garage Society has experimented with Silicon Valley-inspired beer taps and table tennis tables, but has focused more on creating community events that allow its mostly millennial members to mingle and learn, such as by holding fireside chats and training sessions on social media and other topics popular among members. Last year, the company hosted an average of two events each week, totaling 122 events and is on track to hit 180 this year.
"Most of the attendees are millennials and young professionals," says Chen. "They see our events as an opportunity to dip their toes into the start-up world." Those who are not into start-ups are enthusiastic about technology and understanding innovation, she adds.
Chen says the company has made community-building one of its highest priorities since the company's inception because of three business-building benefits – creating cohesion and loyalty among members to each other and the company; generating value for members by creating opportunities for collaboration; and acting as a significant aid in bringing in new business through word of mouth.
"We do hear a lot of good things about our community initiatives, and I would easily consider it to be one of, if not the biggest factor of our success," says Chen.
The value for members in connecting with each other is often through identifying a company that can provide a particular service to another member. The Garage Society follows the same model in its own practices. "Our website is done by a member, our SEO is done by a member," says Chen.
That kind of evidence of seeing companies' walk their talk is crucial to getting millennials' buy-in, says consulting company Aon Hewitt. It's one example of how millennials expectations are different to other generations, says Audrey Widjaja, who leads the company's Talent and Organization Consulting Practice in East China. Globally, she sees four main differences. Millennials are typically loyal to their careers rather than to a company, which has earned them a reputation for job-hopping. Second, because they are used to finding information freely on LinkedIn, Twitter and other social media, they expect transparency from and access to their leaders. Third, they want an integrated work and social life built around flexibility rather than structures and rigid rules. And finally, they are confident about the value they can contribute and are eager to share their knowledge about new perspectives and technology, a phenomenon Widjaja calls reverse mentorship.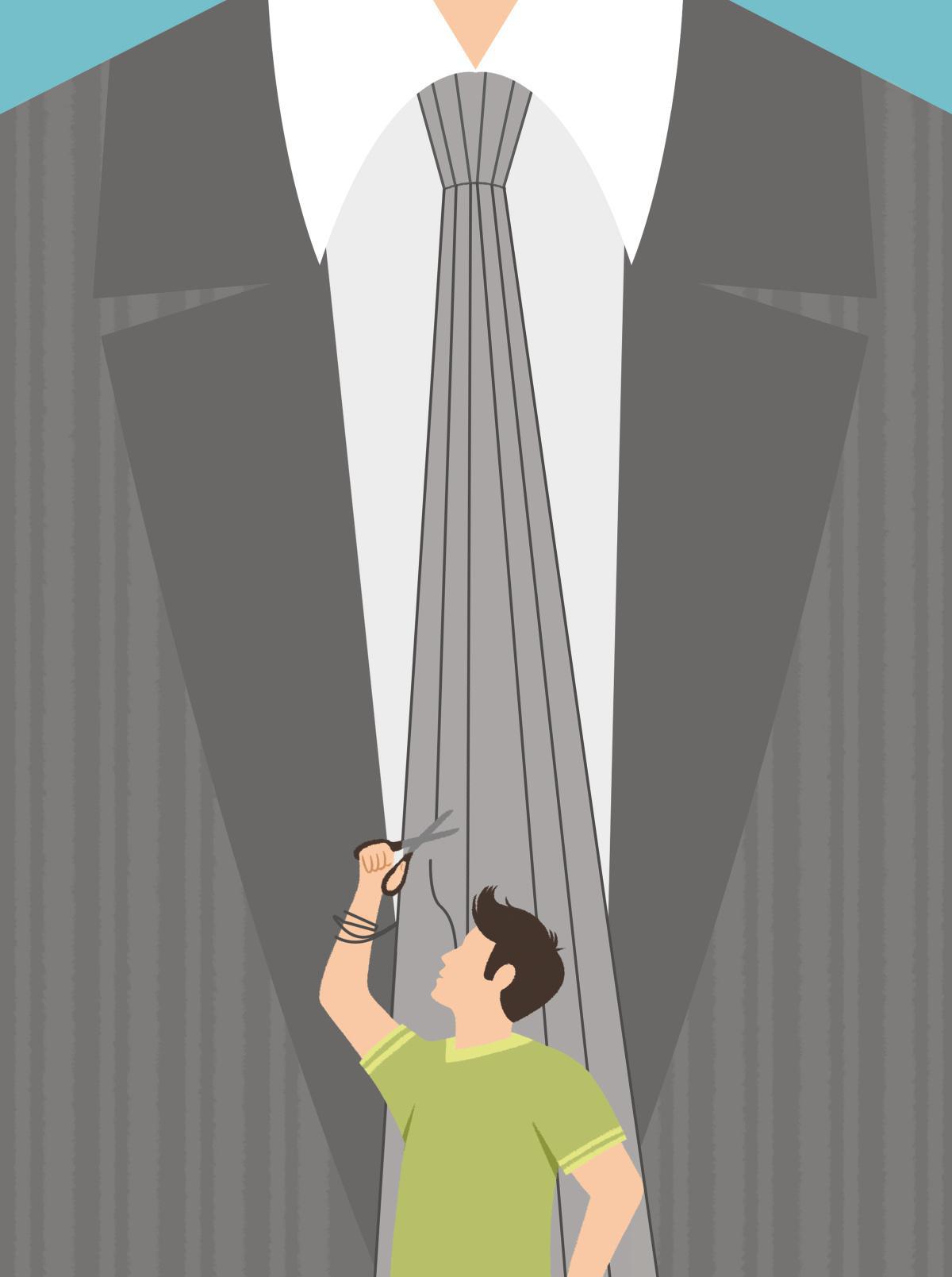 How am I doing?
Widjaja says employers need to offer interesting, career-growing opportunities, flexible work environments and working hours, and a culture of recognition and regular feedback. Millennials "have a constant need to know 'how am I doing?'" she says. Exploring ways to give feedback through interactive apps and social media can be a good idea, as can using social media and gamification in recruiting and onboarding processes. "That is likely to attract more savvy millennial candidates," she says.
The importance of giving good feedback has resonated at global supply chain company Li & Fung, where since 2014 managers have been attending workshops on how to give constructive feedback, coach others and delegate appropriately. "Given 52 percent of our total workforce are millennials who are eager to make a difference, ambitious, quick to action and love being engaged, these workshops help managers better understand and embrace the differences in work styles and personalities of their subordinates who are millennials, so that managers can adjust the way they communicate with millennials and work and collaborate with them more effectively based on their strengths," explains Roger Young, the company's Chief Human Resources Officer.
Millennials see their managers as their main source of learning and career development. They expect managers to regularly provide them with guidance and positive, constructive feedback, which helps them feel engaged and recognized as part of the team. Appropriate delegating – as opposed to dumping unwanted tasks – is important to millennials because they want to be challenged and encouraged to have a positive impact on the business, adds Young.
Since 2016, the company has also adapted its work spaces to encourage flexible working. Before the changes, Li & Fung employees worked in traditional settings, at desks surrounded by partitions with limited opportunities for communication and collaboration across teams. Now, the workspace is open plan with chairs and tables on wheels to encourage employees to decide for themselves where and how they will work each day. Common spaces and collaborative work areas have also been added to enhance communication and allow employees to eat or chat together, play pool or table tennis or find out the company's plans for monthly birthday and holiday celebrations.
Following positive feedback, similar changes have been rolled out in other Li & Fung offices globally. "Our colleagues including millennials have been very positive to the change and have told us that they can collaborate better with the new office format," says Young.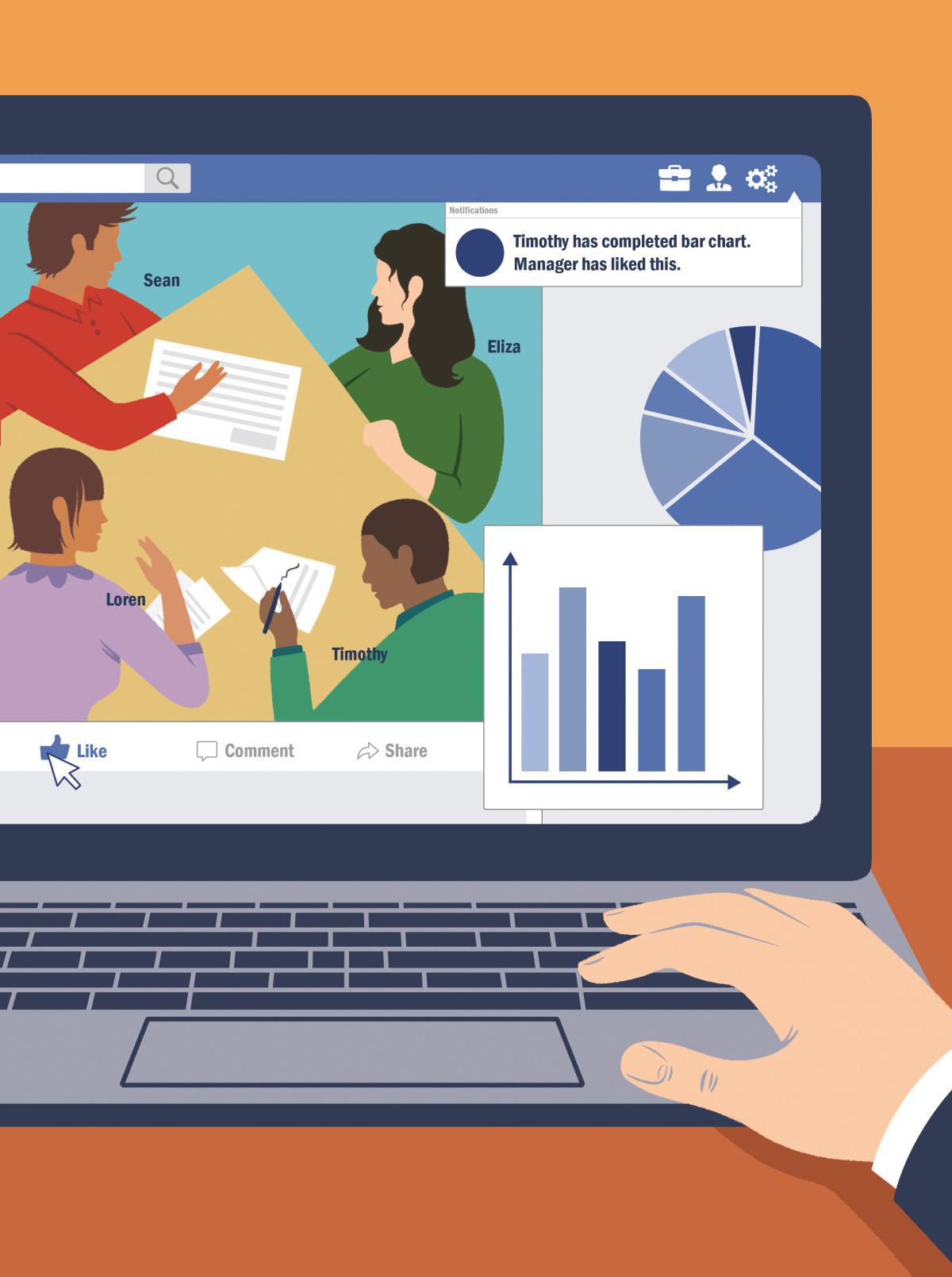 Meaningful work
Li & Fung has paid close attention to research about the importance to millennials of meaningful work, an inclusive work culture and the melding of work and personal lives, including a 2015 Deloitte University report entitled The Radical Transformation of Diversity and Inclusion – The Millennial Influence, which found that they favour diversity, teamwork and social learning. "It is important for them to be their 'whole selves' at work and be associated with companies that share the same values and beliefs," says Young.
The company is relying on millennials to power its supply chain of the future. "We see millennials as the engine to drive change across our operations and in our industry," says Young.
It helps employees' find meaning through a three-year strategic plan whose stated purpose is to make life better for a billion people in the supply chain. Employees are entitled to eight hours paid work time each year to volunteer in one of the company's sponsored events. Through the Li & Fung Foundation, employees are further encouraged to participate in a range of community-focused volunteer activities, such as preparing meals for the elderly and helping students with their English reading.
"We see millennials as the engine to drive change across our operations and in our industry."
One company that hit the bullseye in engaging its 90 percent millennials workforce is Shanghai Disney Resort, which took part in Aon Best Employers China 2017 programme. The company asked its millennial employees what was most important to them. "The answer was they want to make their parents' proud," says Widjaja from Aon. In response, Disney started communicating with parents to help show that their children were working for a great company. It also enhanced and broadened its well-being and healthcare programmes.
"Disney prioritizes the health and well-being of its employees at work and at home," says Widjaja. "It offers creative and unique health and wellbeing programmes for their millennial employees and their families."
At telecommunications services company Hong Kong Broadband Network (HKBN), the link to meaningfulness and changing the world is even closer to home. "Our core purpose is to make Hong Kong a better place to live," explains CY Chan, Head of Talent Engagement and Corporate Social Investment and Co-owner.
With over 50 percent of its 3,000 strong workforce from Hong Kong and an average age of 37 or 38, the message resonates strongly with millennials who are not just looking for a job, but also for meaning, says Chan. Those seeking deeper meaning can opt in to a co-ownership scheme where the most senior 600 employees are encouraged to invest up to 12 months average salary to buy company stock. So far, 340 have taken up the offer. As well as boosting the company's business performance, it is important for engagement. "Being a co-owner becomes an identity to them," he says.
HKBN encourages managers to communicate the vision and reasons behind work requests. The company offers flexible work policies, including work-from-home, shorten working hours from eight to seven hours daily, and a half-day on one Friday each month. "We look at productivity, not work hours," says Chan.
Many proven opportunities can help motivate millennials, but as meeting their requirements become the norm, it is important not to forget the needs of the rest of the workforce. In China, 50 percent of the workforce are already millennials, notes Widjaja. "Soon, they will be the majority and they will not be so special anymore. Then it will be the older generation that will be special." 
84 percent of millennials across 30 countries, including China, report some degree of flexible working in their organizations. Meanwhile, 39 percent of millennials say they work in organizations that offer a highly flexible working environment, compared to about three in 10 whose workplaces feature moderate (31 percent) or relatively low levels (27 percent) of flexibility. (Source: The 2017 Deloitte Millennial Survey)