Hong Kong's swimming clubs got a huge boost this month as Hong Kong-born swimmer Siobhán Haughey swam into history at the Tokyo Olympics by winning Hong Kong their first ever medals in the pool, with two silver medals in the 100-metre and 200-metre freestyle races. It was a great moment of pride for swimmers all across the city and will no doubt inspire parents to sign their kids up for swim class this year in the hopes that they, too, could one day become an Olympian.
But even with the anticipated uptick in interest this summer and autumn, swimming has long been a Hong Kong passion.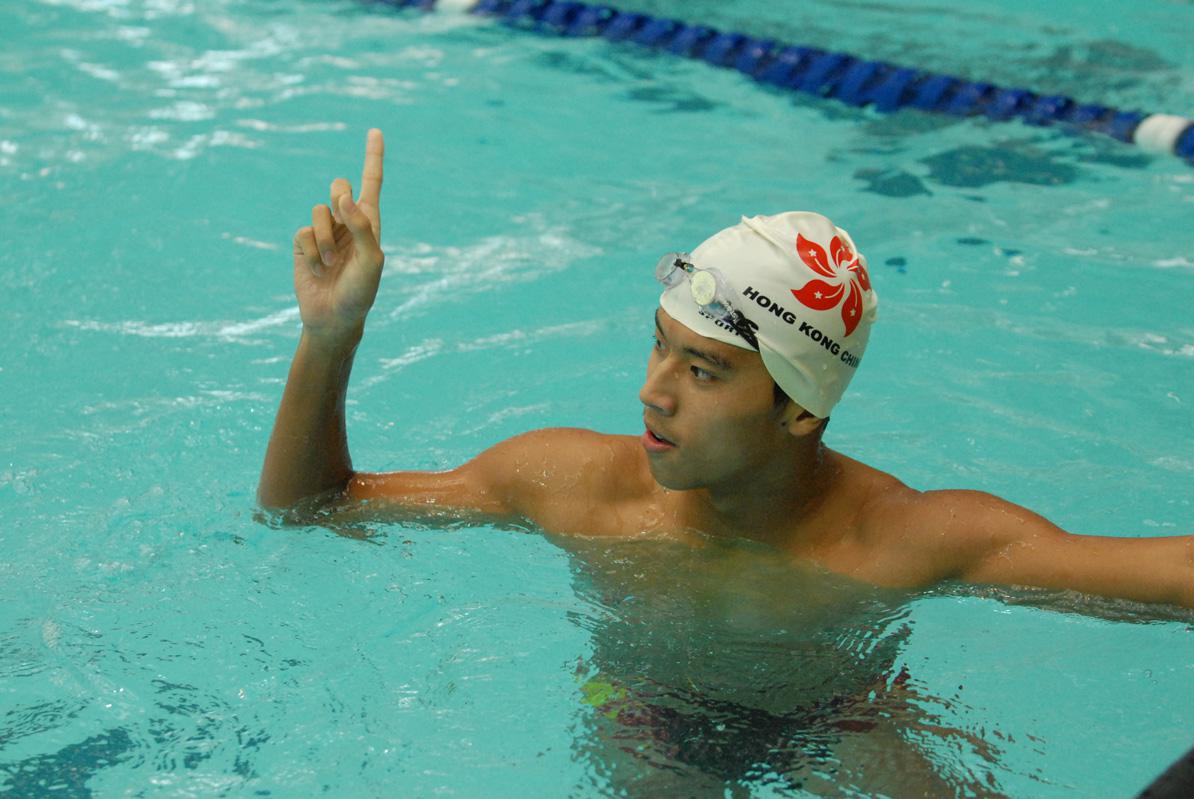 "We are all very proud of Siobhán. An Olympic medal has been the goal for the Hong Kong swim team for many years. Unfortunately, many of us, including myself, have not achieved this goal, so it was exciting to see that someone from our city has done so. I hope her victory sets a good example to all young swimmers that if they work hard, they can achieve their goals," says Andy Luk CPA, a Senior International Tax Manager at Alibaba Group and a former member of the Hong Kong national team.
Luk fell in love with swimming as a student. Since the age of 12, he has competed in local and international competitions representing his school, university, and then Hong Kong, specializing in the 100-metre and 200-metre breaststroke. While working hard to perfect his swimming technique, strength, and endurance at the time, Luk also picked up many more life lessons.
"I hope [Siobhán's] victory sets a good example to all young swimmers that if they work hard, they can achieve their goals."
"In life, we go through many ups and downs, but even when you are at the bottom, you can still climb back up again. I've experienced the same as a swimmer. I've had a lot of ups being a Hong Kong top swimmer – breaking a lot of records, winning medals and awards – but at the same time I also had a lot of downs, such as losing in some major competitions or being unable to reach my personal record for a long period of time," he says. "I always trust one thing, which is that I need to be prepared at all times so when the chance to improve comes, I can grab it immediately."
In one memorable incident, Luk says, he was crushed when he was not chosen to represent Hong Kong at the 2006 Asian Games in Doha, until his coach reminded him that there would always be another competition down the road. Luk says this lesson taught him to keep persevering in any challenge, and he credits it as one reason why he still trains today with the same club four days a week.
"A few months ago, my coach told me that I am the only one from my team who is still training with him. I think the reason why I do so is because I am not afraid of failure anymore," he says. "It's a very important lesson because many new swimmers encounter some difficulties and then give up if their results don't meet their expectations. But because of my coach's words, I keep on fighting. I can have any goal in front of me and achieve it."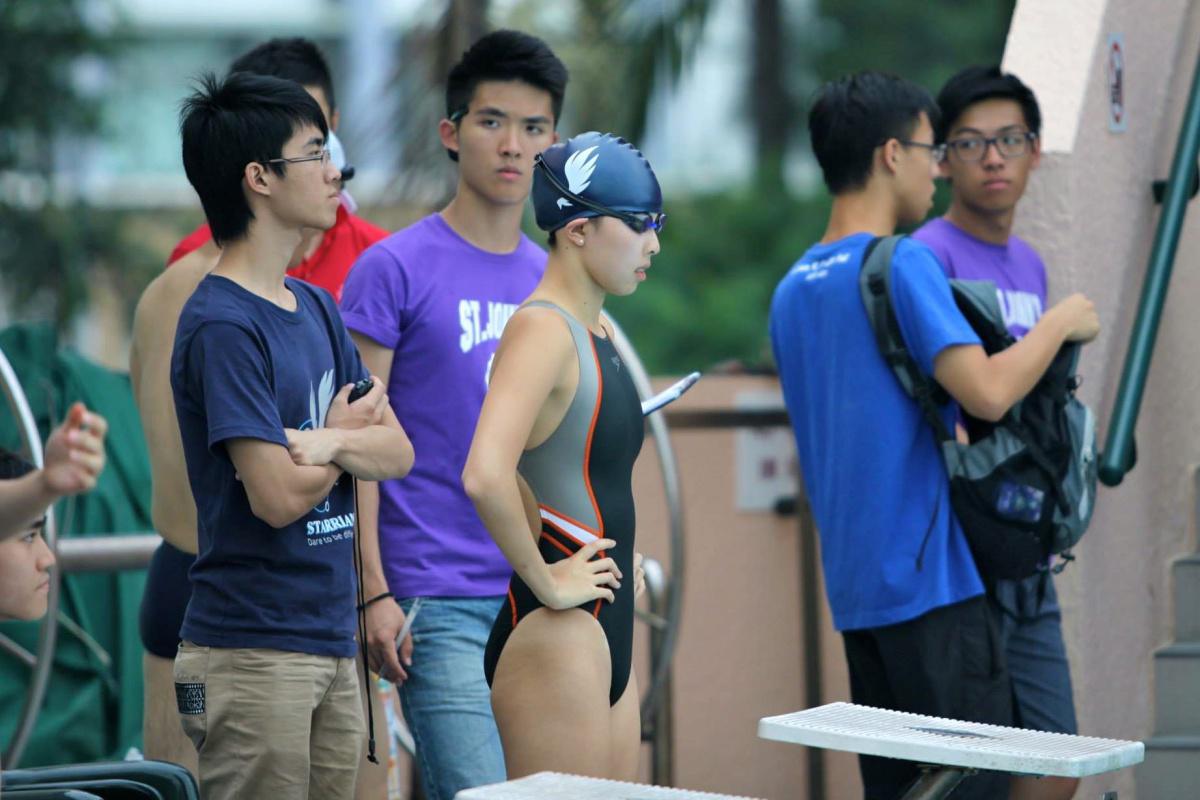 Reaching for success
Erica Lai CPA, Manager at the Securities and Futures Commission, says she hopes that Hong Kong's historic success at the Tokyo Olympics, where the city scored an unprecedented six medals, will encourage both the government and schools to allocate more resources to extracurricular sports.
As a student, Lai says she struggled to get support from her school until her swimming team began to do well. "A lot of people learn how to swim, but not many of them stay in the sport because it requires continued practice and a lot of time in the water, so many local schools are afraid it might affect students' academic performance," Lai says. "I hope that Hong Kong will change its attitude after such remarkable results at the Olympics."
Far from impacting her studies, Lai looks back fondly on her time competing on her secondary school swim team and then at the University of Hong Kong and also her local team, where she would mainly take part in the 200-metre breaststroke races. Starting out at the age of nine, she recalls struggling to keep her head in the water. Eventually, however, she says she came to appreciate the feeling of improvement she would get from sustained practice.
"I always think swimming is a long-term commitment because it feels so different when you are in the water and fine-tune every single detail in a stroke. If you don't give up, say after a few months of training, you can really see your hard work paying off in the next race," Lai adds. She thinks being a competitive swimmer has helped her to build up some good qualities – to be persistent, calm, confident and flexible in dealing with problems.
"When I'm in the water, I focus on swimming and nothing else. It's calm, and it's a break from work and life."
Since entering the workforce, Lai tries to keep up with swimming,  and trains with her friends at the Kennedy Town Swimming Pool when her schedule allows. She has also continued competing in events like the 50-metre breaststroke at the Hong Kong China Swimming Association's (HKCSA) (previously known as Hong Kong Amateur Swimming Association) Masters Swimming Competition. Asides swimming, she is also part of the Royal Hong Kong Yacht Club's dragon boat team, and hopes more people can appreciate swimming and water sports like she does.
"When I'm in the water, I focus on swimming and nothing else. It's calm, and it's a break from work and life," she says. "What's more exciting, of course, is that there's always room for improvement such as one's stroke technique and overall strength. When you try to address these issues and then see results, you feel more confident in yourself and want to keep pushing your limits."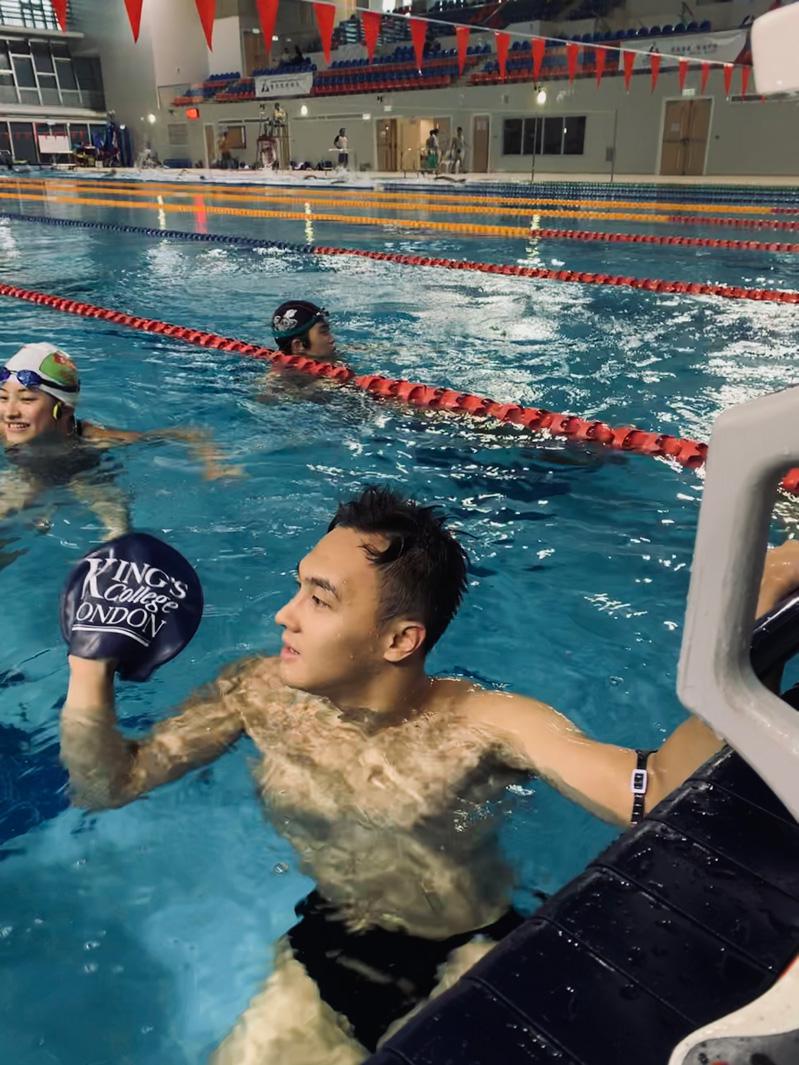 Keeping pace
Henry Kwan CPA, a Senior Associate at PwC's Deals – Restructuring and Insolvency Department, is glad to have kept up his passion for swimming and fitness after all these years. Kwan began swimming at the age of 12 when he first represented his school in competitions. His skills took him to Hong Kong's Junior Swimming Squad and later the National Swim Team, as well as the Chinese University of Hong Kong and King's College London swim teams while he was pursuing his undergraduate and graduate degrees. "When I was around 15, I used to train 12 times a week. I'd have a morning workout at 5:30 a.m., an afternoon workout at 4:30 p.m. and rest on Sundays," he says.
Kwan's regular workouts have allowed him to keep competing in city wide competitions like the Hong Kong Open Swimming Championships. Even when COVID-19-related measures forced swimming pools to close, Kwan kept fit by doing long distance runs and high intensity interval training exercises. "Thanks to my firm's WeFlex initiative, which provides flexibility for me to achieve a work life balance, I can still pursue my interests and passions, and I'm able to arrange time for training with my coach," he says. "I schedule morning and night workouts with weight training depending on my work schedule.
"I feel very satisfied when I figure out ways to maintain a good body position in the water to swim faster. Every little detail makes such a huge difference."
Swimming is also a welcome counterbalance to many of Kwan's obligations at work and a place to maintain his confidence as he is always steadily working towards a goal. "I feel very satisfied when I figure out ways to maintain a good body position in the water to swim faster. Every little detail makes such a huge difference. There is something so calming about being underwater – and how it's just you and your thoughts and the sound of water – that I missed a lot," he says. "I enjoy the process of working on things that I don't do well on and challenging myself to be a better version of me. The massive encouragement I get from my loving parents and friends at competitions is what I enjoy the most about swimming."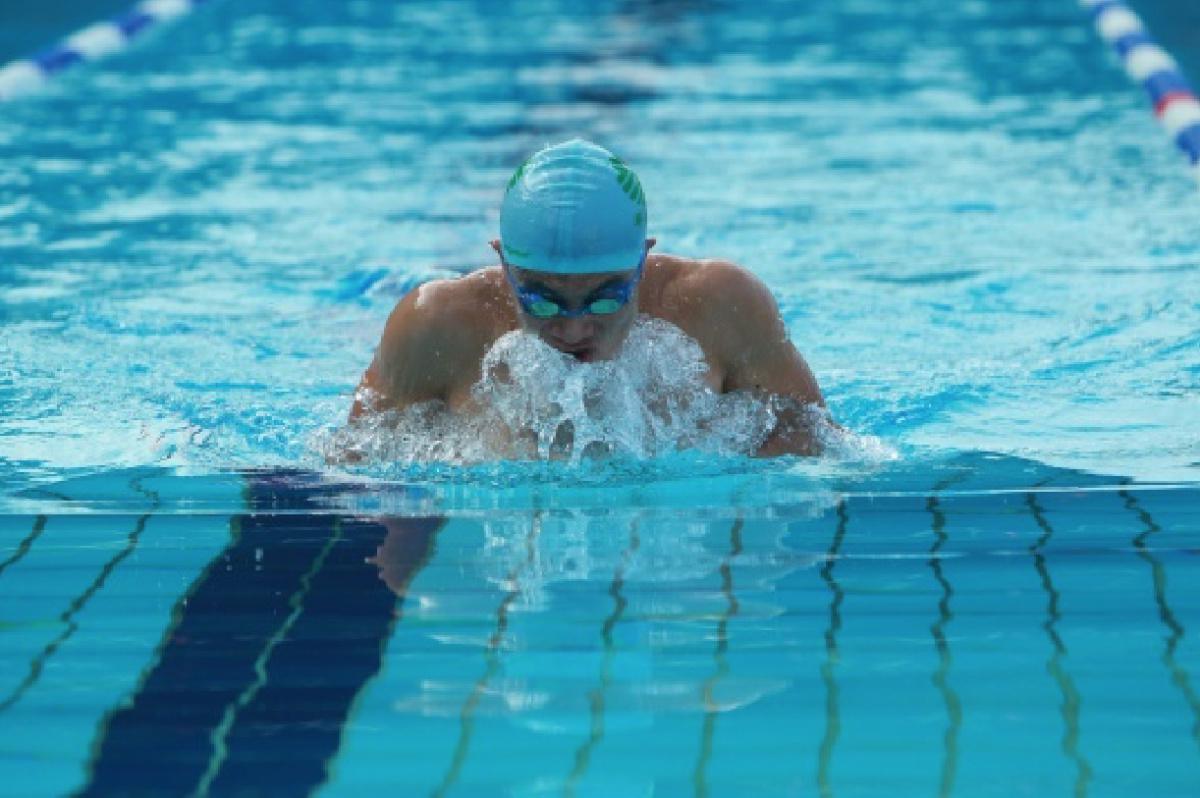 Joining the club
Jason Ma CPA, a Senior Associate at Deloitte's restructuring team, first learned to swim as a seven-year-old child to help him deal with respiratory problems. In the process, he learned new breathing techniques, and enjoyed the sport enough to join his primary school's swimming team. "At the beginning of my swimming career, I lost a lot of races. But after practicing for about one to two years I started to win in those competitions and felt my hard work was beginning to pay off," Ma says.
He continued to swim competitively in secondary school and then on the Hong Kong University of Science and Technology swim team, where his main events were 50-metre breaststroke and relay events. During the off season, he joined his university's track and field team, competing in the 100-metre and 200-metre dash.
Besides learning about the importance of persistence, Ma says his after-school athletics taught him the invaluable lesson of time management to balance his many commitments. "It was quite hard as a competitive swimmer back then because I had homework and also training. It taught me how to concentrate on each task so I could get everything done well, and in time," he recalls. "During primary and secondary school, when I finished studying at school I would go to the swimming pool to train for two hours. I'd then go home and do my homework until 10 or 11 p.m. I really had to learn how to manage my time."​
"It taught me how to concentrate on each task so I could get everything done well, and in time."
Ma now belongs to a local swim club and encourages Institute members to consider joining one if they want to return to the sport. Swim clubs, which can be found across the city, take some of the stress out of planning by booking dedicated swim lanes at public pools before and after work hours.
Ma says this regular training keeps him up to speed so he can also participate in annual events like the HKCSA Masters' 50-metre races. The swim club, he says, has also been a great way to branch out socially and competitively. "There are quite a lot of swimming clubs here, and some offer professional training with the help of a coach. They are also a great place to meet some friends as well because everyone there loves swimming," Ma says.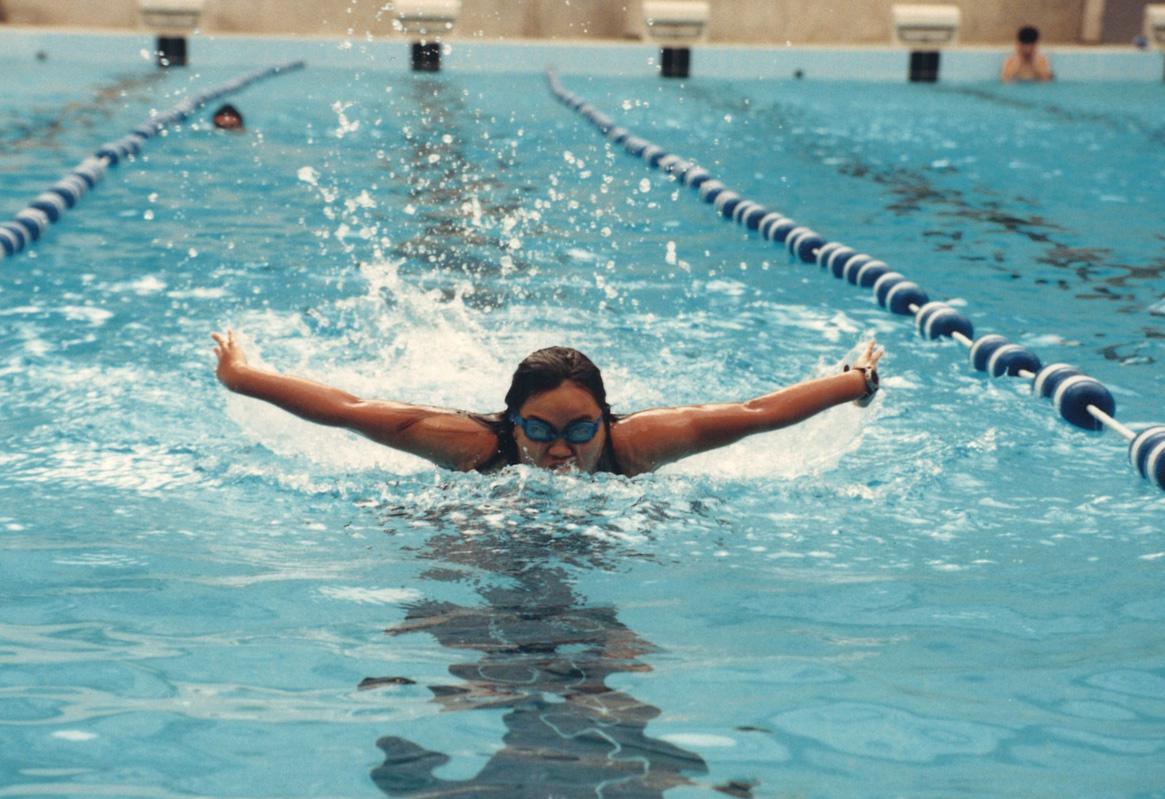 Getting back in the pool
While many of the Institute's members have kept swimming throughout their careers, it was joining swimming classes organized by the Institute that motivated Christine Chen CPA, Senior Consultant at Pan CPA Limited, to return to her passion of swimming after nearly 30 years. She swam competitively in school and university, where she was the captain of the women's swim team and won the "best female swimmer" award at City University, and even served as a volunteer lifeguard and race volunteer. But she found herself busy after starting to work as an auditor at Deloitte, and had to put swimming on hold.
"I really like swimming but I don't like swimming in public pools. There are too many people in the lanes and I also don't like swimming without friends," she says. "The Institute's classes had a coach and two lanes at the pool – one for new swimmers to just learn the basics, and the other lane for people like me who knew how to swim and wanted to be trained to swim faster. It brought back all my memories of childhood because I had teammates and a coach to encourage me." ​
"If you want to win, you should learn how to lose first. When you lose, you learn how to get up and try again."
After such a long hiatus, she realized it would take some time to retrain her muscles and develop the physical endurance needed to swim long distances and at a good speed. "Swimming for me is not as easy now because the muscles you use to swim are totally different muscles used in daily life. If you don't swim for a couple of years, you can lose them. I was quite unhappy at first when I got back into the pool again. I thought to myself: 'Wow, where are my old skills and techniques?' but I knew I just needed to practice more frequently." Chen took a break from swimming due to pool closures and instead went hiking. She plans to sign up for the Institute's next swimming class and get some much-needed time in the water.
Though her first time back in the water was tough, one thing Chen has not lost is her competitive spirit and the desire to keep trying in the face of adversity. She knows, like many long-term swimmers, that her harshest critic and toughest opponent is herself in any training session. "The desire to win is very important, but you need to have goals. If you want to win, you should learn how to lose first. When you lose, you learn how to get up and try again," says Chen. "Because at the end of the day, you are competing against yourself, not others. That's something I learned through swimming."
The Institute regularly offers structured swimming classes for beginners, intermediate-level and advanced swimmers. Watch out for updates on the Institute's next classes.