The World Bank recently warned that a global recession could be on the cards in 2023, as central banks across the globe increased interest rates in a bid to combat high inflation. It pointed out that central banks were raising interest rates with a degree of synchronicity that had not been seen for the past five decades, but these rises and other policy actions may still not be enough to bring inflation down.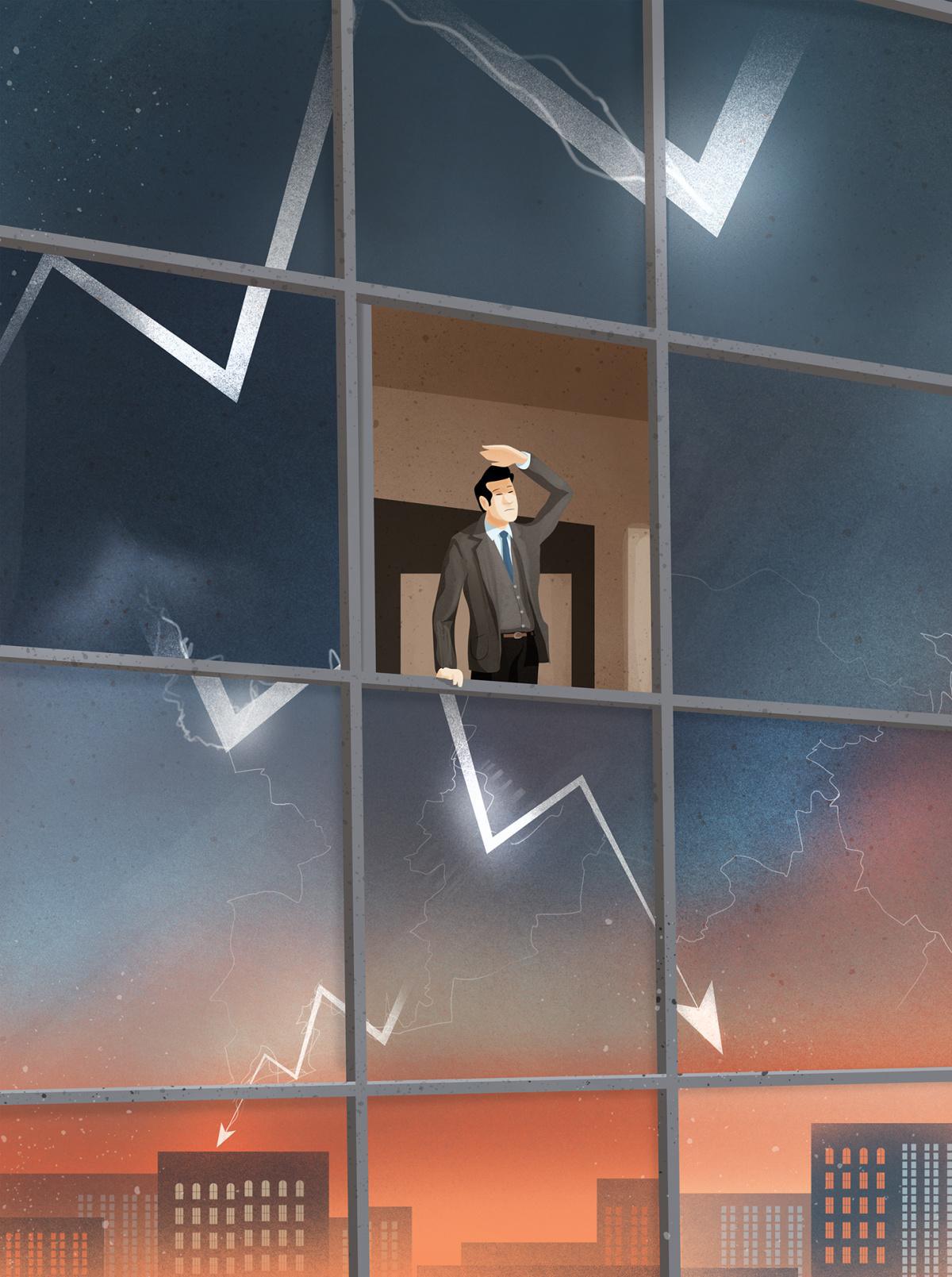 "Global growth is slowing sharply, with further slowing likely as more countries fall into recession. My deep concern is that these trends will persist, with long-lasting consequences that are devastating for people in emerging market and developing economies," David Malpass, World Bank Group President, said.
The situation creates significant challenges for treasury managers as they position their companies to withstand the economic volatility that lies ahead.
Chief financial officers and treasury managers currently face a highly challenging combination of high inflation, rising interest rates, foreign exchange volatility and slowing economic growth. Anna Cheng CPA, former treasury manager of a multinational corporation, explains that rising interest rates are driving up the operating and finance costs of companies. "A global recession would also suppress demand and economic activities, which further squeezes the working capital of companies," she says.
Dennis Ip FCPA, CFO at Impro Precision, says many companies have already seen a fall in customer demand, leading to lower sales and profitability, which not only creates lower cash flow and liquidity, but also results in higher working capital requirements, due to increasing inventories and a possible rise in overdue receivables.
Meanwhile, Keith Ng FCPA, Deputy Chairman of the Hong Kong Institute of CPAs' Corporate Finance Committee and Managing Director - Finance at Link REIT, points out that as interest rates rise, property and other asset prices are likely to decline, increasing companies' gearing ratios. This, in turn, increases debt servicing costs, and companies are likely to have pressure on their net profit and cash flow. "For weaker companies, banks may be getting nervous because of asset price declines and gearing ratio increases, making them less willing to lend. The market for high-yield bonds has dried up, so for some companies it is no longer easy to raise money on the bond market," he says.
Cyrus Wong CPA, Finance Director of Pizza Express Hong Kong, says one of the biggest challenges created by high inflation for the food and beverage (F&B) sector is increased raw material costs. "We order quite a lot of food from Europe. Both food and logistic costs have increased significantly, managing costs and margin is one of the key challenges to our business," he says.
Weathering the storm
For many treasury managers, preparations for these challenging conditions began some time ago. "When the tide goes out, you learn who has been swimming naked. It is a cliché, but it is very true for treasury management. Preparation must be done when the market is good. It could be very costly if you want to rectify it during a volatile market," Ng says.
In the current environment, he says treasury professionals must stick to the fundamentals and avoid the temptation of short-term profits or cost savings. For example, he points out that for bank financing, while uncommitted funding may be cheaper, companies should not rely on it too much, as banks may withdraw it at short notice.
At the same time, Ng says companies should diversify their funding as much as possible. "In Hong Kong, bank loans are typically cheaper, so some companies rely on those, and are reluctant to issue bonds because they are more expensive. But bank loans are typically only for three to five years, and if they don't diversify their debt maturity it could become lumpy, with a lot of loans maturing in a particular year."
He points out that treasury managers can use bonds or swaps to fix the interest rates for some of their debt, while they should also conduct a cost-benefit analysis on how much of their foreign exchange risk they want to hedge. "If you short sell a high-yielding currency, you pay a premium, but if it is a low-yielding currency you won't. With the renminbi (RMB), people very rarely do a 100 percent hedge because if they do, all of their investment returns would be gone because it is very expensive. Obviously, hedging costs have recently reduced as the U.S. dollar interest rate went up. But, the U.S. dollar has strengthened a lot already," he says.
Ip thinks CFOs and treasurers should ensure their company has ample liquidity, regardless of the market conditions, pointing out that when COVID-19 first hit in 2020, many companies ran into problems due to having inadequate liquidity. "We always maintain around HK$1 billion in undrawn banking facilities to ensure ample liquidity, even in extreme circumstances like in the past couple of years," he says.
Ip adds that Impro Precision, a global casting and machined components manufacturer, has also diversified its sources of finance, increasing the number of Hong Kong principal bankers it has from four in 2016 to more than 10. "We do this to maintain healthy competition between the banks so that we don't rely on one particular bank, in case it is hit by bad credit and reduces its lending."
Ip adds that the company also maintains banking facilities outside of Hong Kong, in Mainland China and Turkey, so that it can tap additional financing if it needs to. Cheng says: "Treasury management needs to strike a balance between the days sales outstanding and the credit term to optimize working capital. Other sorts of funding from financing or investing activities are also necessary to stabilize the liquidity of companies." She adds that for short-term purposes, trade discount and factoring are commonly used for the early collection of receivables, although this involves additional financing costs.