Kitty Mok, Group Company Secretary and Director of Risk at Pacific Basin Shipping Limited, frequently takes a moment to look out her office window at the super yachts and sailboats in Deep Water Bay. The company, headquartered on the top floor of a swanky office block in Hong Kong Island's Southern District, is one of the world's leading owners and operators of modern dry bulk large cargo ships that carry unpackaged bulk commodities such as grains, logs, metal ores, cement, and other construction and agriculture-related bulk cargo.
Mok has two roles – as Group Company Secretary, she ensures both the board and company comply with all necessary rules and regulations, and as Director of Risk, she continually assesses risks and makes sure that the right internal control systems are in place by working closely with all business leaders in the company charged with managing risks. The two roles, Mok explains, are highly interrelated. "In order to do a proper advisory job in these roles, I need to have a reasonably high level of knowledge and understanding of the group's and our competitors' business, the market and industry, outlook, the group's strategy, the people and, last but not least, the relevant laws and regulations related to the industry and the corporation," she says, adding how this knowledge helps her to perform an effective advisory role on risk management and internal controls on both existing risks as well as emerging risks. "This, in turn, allows me to advise the board on key risks and best governance practices when making decisions or when discharging their duties. This advisory role goes beyond the board, and extends to all the employees as well as the interest of the group as a whole. The knowledge on the risk side also ensures our group's legal structure is appropriate, sustainable, and serves its purpose effectively."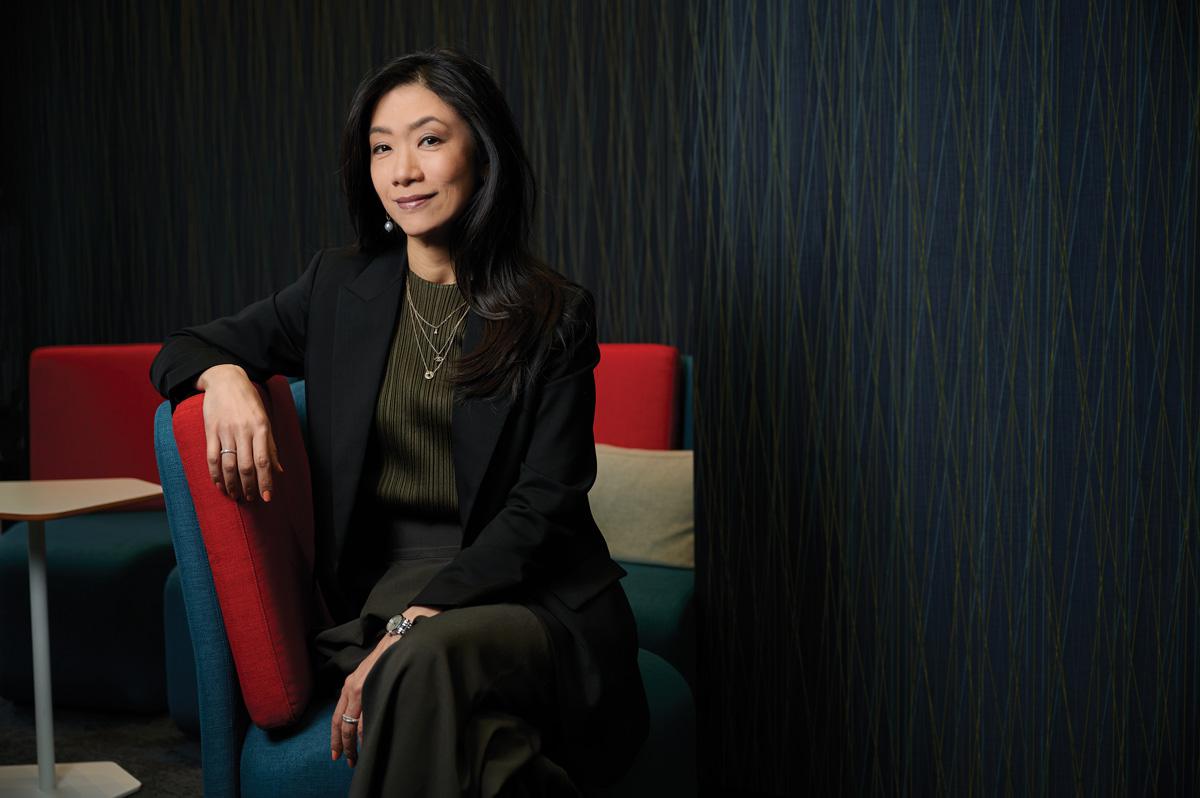 Managing risks
Advising the board is an important part of both her roles, says Mok, a Hong Kong Institute of CPAs member. It involves finding a good balance between knowing how far to push into the board's agenda and, in doing so, only pushing what is relevant and significant. "One of the key tasks is the compliance with the Hong Kong Stock Exchange's Listing Rules," says Mok. "Keeping abreast of the latest changes in the rules and market precedents are essential when it comes to advising the board on the appropriateness of the risk management and internal controls systems and avoiding breaches that could negatively impact the reputation of the group or hinder the smooth management of the group's business.
"In terms of risks, no two companies' risk profiles are the same. How you mitigate or accept a common risk can also be different," adds Mok. "This is one of the most interesting things about the risk management role; you have the freedom to formulate the appropriate measures and advice for the company."
The company also takes steps to ensure the safety of its seafarers, ships and onboard cargo, and also manage environmental risks. "We have to ensure that we operate in a way that complies with relevant regulations regarding the environment, and we also constantly look at ways to improve the effectiveness of our sustainability programmes," Mok says. "We are increasingly focused on initiatives to reduce our carbon intensity consistent with the long term ambition of decarbonizing our shipping operations altogether."
To achieve this, Mok needs to communicate closely with the board on a regular basis to ensure they are kept up to date with the key risks the company faces and how to mitigate each one. "The solutions have to be commercially acceptable, practical and relevant to them rather than just textbook ones," says Mok, adding that solutions also have to be meaningful to each of the company's business departments. Working with a small team of two, Mok also builds close relationships with relevant colleagues and all business departments to better understand their challenges and offer advice when relevant.
"The solutions have to be commercially acceptable, practical and relevant to them rather than just textbook ones."
The most effective way to manage risks, adds Mok, involves preparing for unexpected future events. This is also achieved by creating a culture within the workplace that is open and willing to innovate in order to respond quickly and flexibly in any situation, especially crises. "The tone has to come from the top," she says. "The board first has to support it, then senior management has to understand why we are doing it, and that message has to flow down so that people understand what it is and buy into it."
Mok ensures good corporate governance at Pacific Basin, which is a repeat winner of the Institute's Best Corporate Governance Awards. "The awards show our efforts are recognized and we are grateful for that as it gives us encouragement. It's not an easy area – some people don't realize the value of it, so we bring it up," she says, adding that she readily informs new recruits at the company about the importance of corporate governance and their role.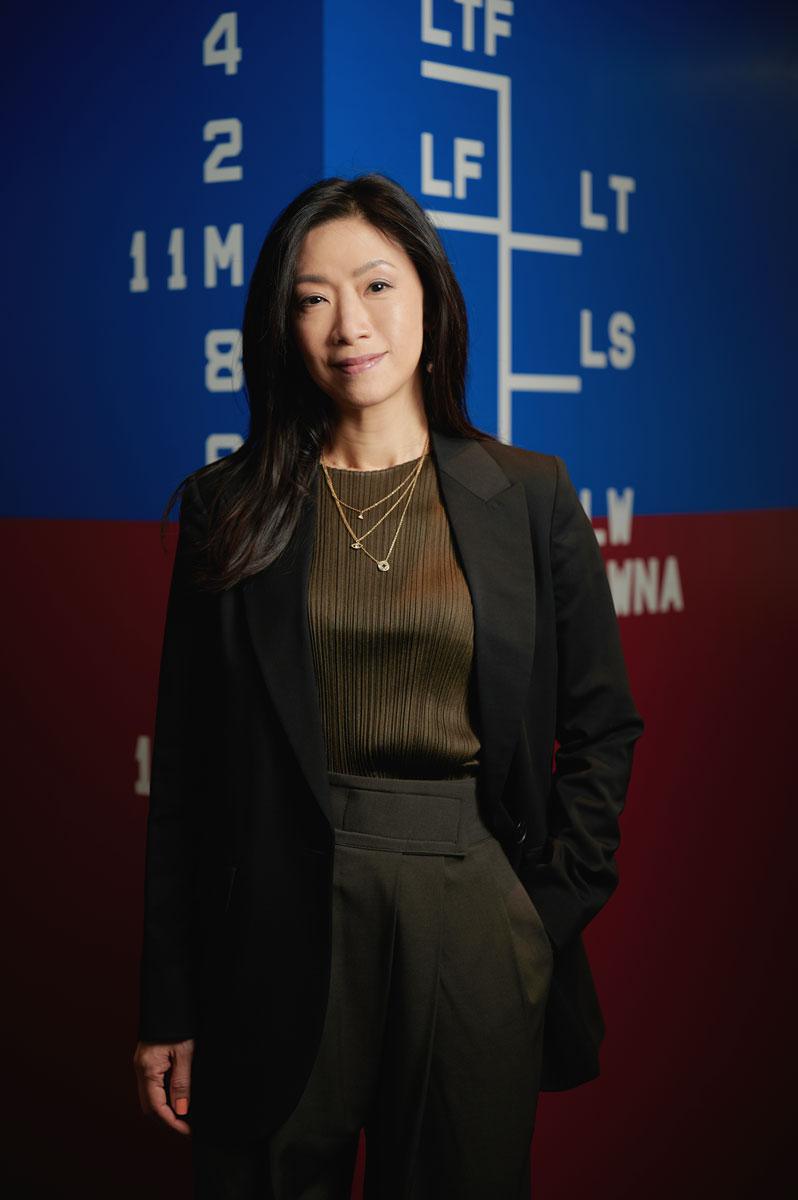 Kitty Mok, Group Company Secretary and Director of Risk at Pacific Basin Shipping Limited, has been with the company for over 25 years. Her role involves overseeing risks, training staff members, and ensuring internal controls are in place.
Prepared for disruption
One risk that was not fully foreseen, Mok says, was the COVID-19 pandemic, which she considers to be one of the biggest challenges she has faced in her career so far. Luckily, she says the company had been preparing for an incident of this magnitude for some time. Pacific Basin began preparing for a possible disaster – one that might knock out their communications systems and make travel difficult – several years ago. This was in response to increased cyber risks including the 2017 attack caused by the NotPetya malware that hit many companies – including shipping companies – resulting in significant financial losses and interruptions to operations. "Our IT department had already been working on improving our systems' security to reduce the chance of such an event from happening, as well as a manual system to help us continue our business even after a cyber attack," explains Mok. "We planned how we would communicate with the crews, our colleagues and our customers around the world if our systems were not working properly." Regular reminders, she adds, were also circulated to staff members to raise their awareness with the goal of preventing and coping with any form of system compromise or network security risk.
Having those plans and systems in place meant the company was well-positioned when the pandemic eventually hit. In 2019, the company was already using specially designed software for online meetings. So when international travel ground to a halt, Pacific Basin's employees were able to continue communicating with customers and each other in their 12 offices around the world. Their preparations also meant having to implement quick and necessary changes so that staff were able to easily switch to working from home to ensure business continuity. "Providing appropriate support to staff during lockdown situations or quarantines is one of the key tasks of the human resources team. We implemented flexible working hours and work-from-home arrangements as well as invested in additional equipment to make working from home more effective and to enable business as usual."
One challenge brought on by work-from-home arrangements was the need to properly induct new employees, including trainees who joined the company's graduate trainee programme. "It is extremely important for us to be able to familiarize our trainees in a face-to-face office environment surrounded by seniors, peers and mentors," she says. The company's recruitment is focused in Hong Kong, so trainees are brought into the Hong Kong office first. "They can be properly introduced to the company's culture and systems, so that some of them could be seamlessly transferred to other office locations at a later date," she says. The induction programme, Mok adds, covers all areas of the business, such as its business, operations, structure and governance. "I am one of the contributors in the induction programme ensuring an adequate but balanced coverage on corporate structure, governance and risk awareness, and management."
The pandemic also meant having to manage their more than 4,000 crew members, many of whom were unable to disembark from their ships for many months due to various governments' COVID-19-related immigration and travel restrictions. This led the company, she adds, to lobby governments and authorities to provide seafarers with the special status normally afforded to airline pilots and other essential workers in order for them to board a plane and return home. To help raise the morale of the crew – some of whom had been at sea much longer their normal contracted periods – the company sent support messages through video and ensured they were able to communicate via video calls with their families back home as often as possible. "The pandemic has shown the importance of communication and forward thinking – something that we have always promoted," adds Mok. Despite the crew-change restrictions, the ships continued to run on schedule, and business for the most part was not affected.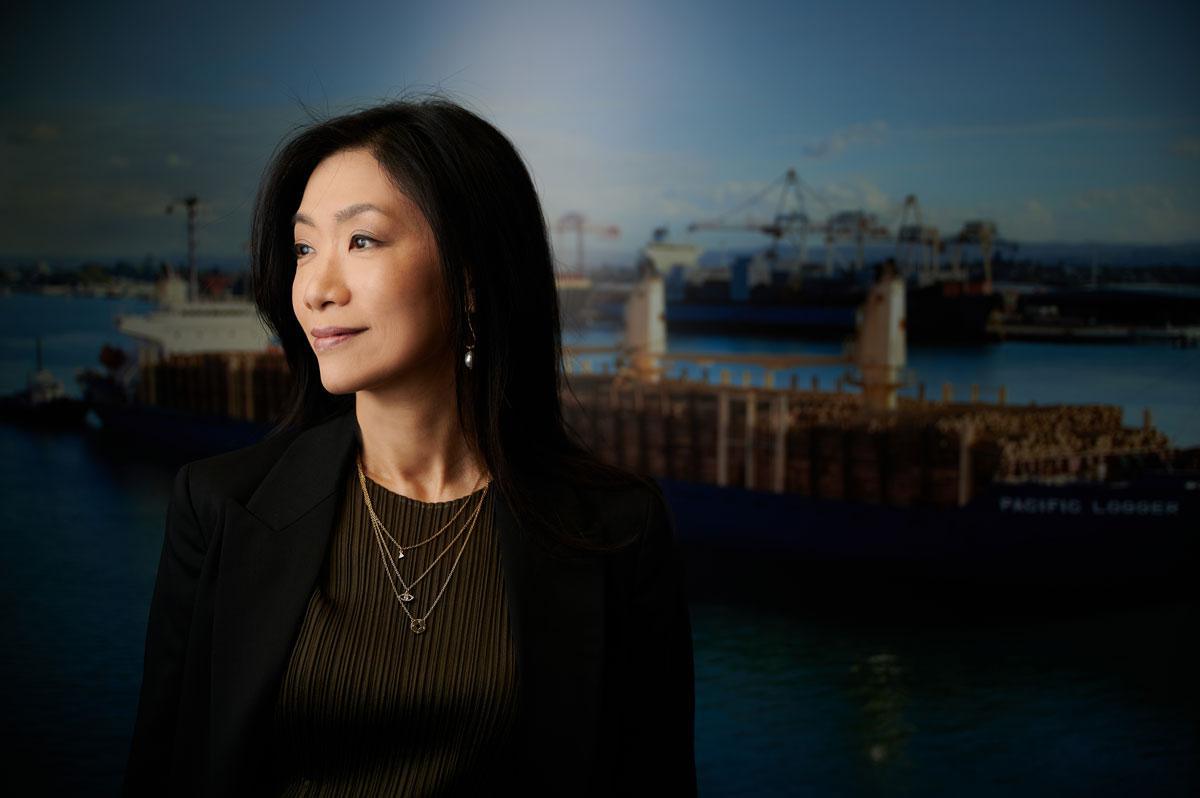 Mok graduted from the London School of Economics in 1987 and began her career in KPMG Hong Kong in 1994 before joining Pacific Basin in 1996.​
Always at the helm
Mok recently celebrated 25 years with the company. Born and raised in Hong Kong, she attended secondary school and university in the United Kingdom and returned in 1992. Two years later, she joined KPMG, and one of her main clients was Pacific Basin. She learned more about the company through each audit engagement and also through helping them to list on the Nasdaq in 1994. "So by the time they decided to introduce a new role in their finance department – a financial controller role reporting to the chief financial officer – I was already prepared," she says.
Shortly after joining in 1996, the company was privatized, which also saw Mok closely involved in handling the transaction. The new owners did not take over the people nor the company name, enabling the founders to re-establish the company from scratch in 1998, which was the foundation of today's Pacific Basin. The company then went public in 2004 on the Hong Kong Stock Exchange.
Mok's understanding of the company's operations has given her the confidence and foresight to lead and make the right decisions in her role. "Because of my long period of service, I understand the history and rationale behind the company's structure, policies, and why the business is run the way it is," she adds.
"Because I've been here so long, I understand the history and rationale behind the company's policies, its structure, and why the business is run the way it is."
To succeed in life, Mok advises young aspiring professionals to take on all tasks with heart. "Always treat each task you are given as if it is the most important one in the world, regardless of the level of complication," she says. "Always understand the purpose of what you are doing so that you can deliver well – and never pass a problem onto your supervisor." Following the tumultuous year of the pandemic, she stresses the importance of human interaction and connection, and advises young executives to make the most of all opportunities available for interaction within their firm. "You can spend hours drafting emails and sending them back and forth, but most problems can be solved by face-to-face discussions," she adds. "I always advise everyone to try to talk to colleagues face-to-face or at least on the phone, rather than just through emails, where expression and thoughts can be more directly and effectively conveyed and understood through voice and body language."
Accountants also need to know how to adapt to change. Since Mok graduated from the London School of Economics with an economics degree in 1987, she has witnessed how the profession has undergone rapid changes. In the early days of her career, she says an audit team looked after everything, whereas now an audit team is one of many that serves a client. "Life isn't as easy, and we cannot advise on everything," she says. "Now we have technical teams, valuation teams, tax teams – things are very specialized. Today's accountants have a much tougher time than those many years ago."
She sees young accountants coming into a specialized industry that demands them to stay on top of evolving accounting standards, but to also understand complicated business transactions. An accounting qualification, Mok adds, is therefore a ticket into many different industries and, once one finds themselves inside a company, there are precious opportunities to get involved in different operations and move around the organization.
Mok also credits her CPA skills and knowledge with providing her with the right technical and soft skills, which continue to help in her role today. "The wide range of exposure I gained from the CPA training is priceless," she says. "The exposure to numerous industries, many different cultures, nationalities and work styles during my CPA training enabled me to maintain healthy and successful relationships with colleagues at all levels, opening doors for me to advance in the company taking up additional roles, increased authority or more senior positions." Understanding how to convey the meaning behind numbers has also been an indispensable skill throughout her career. "This skill has been essential in my successful contribution to the company in all my roles, as many situations and debates can be expressed in numerical form, which is a powerful and convincing tool to convey opinions and recommendations. Because risks come in many different forms, such as in financial accounting and taxation, this has also enabled me and my team to identify risks analytically."
Mok says that as she progresses through her career, providing career training, professional training and governance-related training has become one of her many responsibilities. "And I am keen to pass on my knowledge and skills to the younger generation," she says.
Shaking things up 
In her free time, Mok enjoys spending time with her family, exercising, and playing the piano. She was introduced to the instrument as a child and says the creative outlet always gave her a sense of peace. She has also been able to practice more regularly now that her two daughters are studying abroad.
When work is intense, she does yoga and stretching to help destress, and for the last 10 years, has been learning Egyptian belly-dancing with a private tutor. "It's good exercise – you train your mind as well because you have to remember all the movements. You don't need a partner, so you can do it anywhere and anytime." adds Mok.
The desire to keep learning and thirst for innovation is what keeps things fresh for Mok at Pacific Basin. "I've been here 25 years and I'm still learning new things such as new risks and new technologies and I still get to interact with different people – especially the new generation," she says. "I enjoy my job and being trusted by other people."
---
Pacific Basin was founded in 1987, listed on the Hong Kong Stock Exchange in 2004, has 12 offices around the world in Auckland, Dalian, Durban, Hong Kong, London, Manila, Melbourne, Santiago, Stamford, Rio de Janeiro, Tokyo, and Vancouver. It has a fleet of approximately 250 ships, and employs more than 330 shore-based employees and over 4,000 seafarers.