"Eventually, everyone will need to face their own financial matters," warns Stanley Yuen FCPA, as he explains that not enough is currently being done in Hong Kong to prepare, let alone educate, the youth on the importance of money management. "Right now, there's really no mandatory education on financial literacy in schools. Most parents rarely discuss money matters with their children, so students have very little knowledge when it comes to saving or budgeting," adds Yuen, Managing Director of Venture Executive Services Limited.
This is concerning news, he adds, especially when taking into account how effortless it is for people nowadays, especially young people, to make impulsive purchases online on their smartphone. It's also easy to borrow money from a lender, even if they've exceeded their credit card spending limits.
The pressing need to help the youth avoid these actions is why Yuen is using his skills as an accountant to promote financial literacy. "By teaching money management at a young age, we help to shape young people's attitudes towards managing their finances – and this helps them to avoid financial trouble in the long run." Yuen, along with other passionate CPAs, advocate for and facilitate financial education to help improve financial literacy as part of their public interest responsibility. Doing so, they say, helps individuals to correct their spending habits, view their financial status from a long-term perspective, and avoid running into unfortunate financial situations later in life.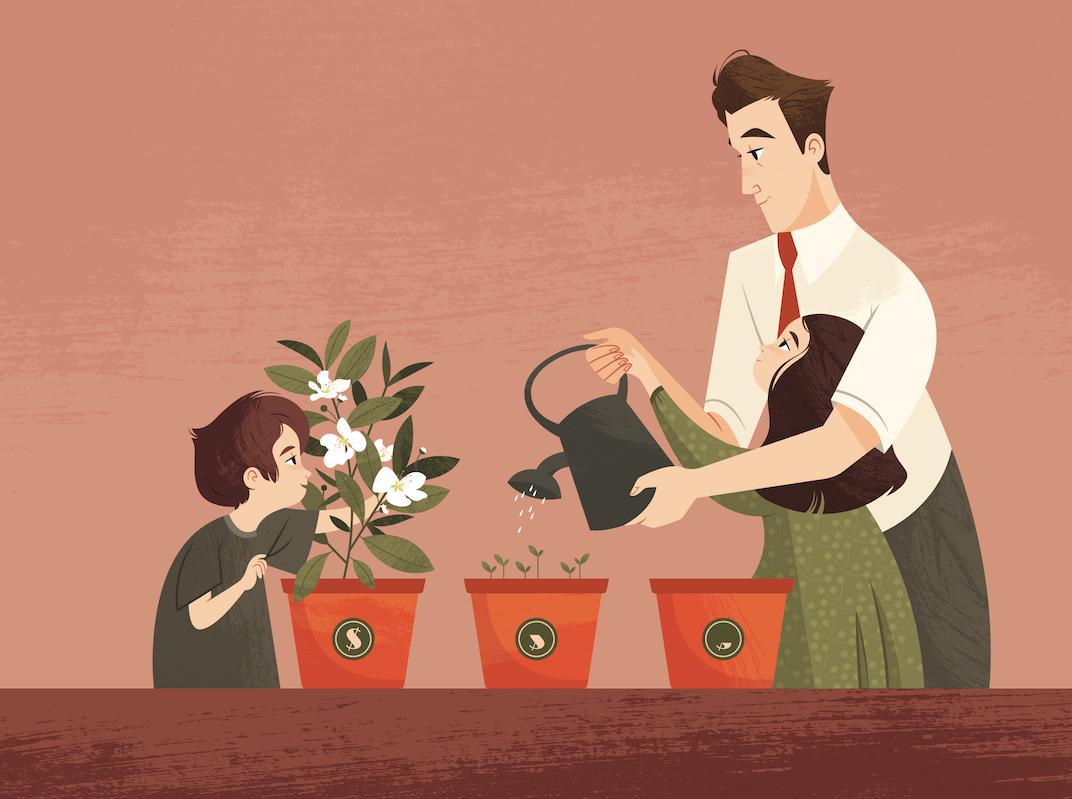 The COVID-19 pandemic, in particular, has placed financial literacy in the spotlight. The pandemic has affected the incomes of people globally and in Hong Kong, and has also led them to question whether they have truly thought their finances through. According to Financial Literacy Monitor 2021, a study released by the Investor and Financial Education Council last month, 53 percent of the respondents surveyed reported their household income was reduced or became unstable compared to pre-pandemic times. The study, which surveyed more than 1,000 people in Hong Kong aged 18 to 79 in late 2021, also found out that respondents lacked the proper financial planning, with less than half of respondents reported having set long-term financial goals, and only 36 percent feeling confident they were financially well-planned for retirement. Despite that almost 80 percent indicated they are receptive to learning how to better manage their finances, only 35 percent noted they were actively learning about money management.
Promoting better habits
Financial literacy is critical to one's success in life, Yuen says, noting that those who lack adequate money management skills, especially by the time they are middle-aged, may pay a heavier price later on. "If bad habits continue into middle age, people may get used to not paying bills on time – and when they miss payments, they accumulate fees and interest. This lowers their credit ratings, and leads to higher interest rates when they ask for loans in the future, impacting their ability to pay off a mortgage later," he says. Failing to save or develop saving habits, he adds, will also make it difficult to overcome financial hardships or emergencies, such as paying off medical bills.
Though Yuen is busy most days running and managing his own business, he makes time to volunteer at the Hong Kong Institute of CPAs' Rich Kid, Poor Kid programme, which he joined in 2013. The programme, which was first launched in 2005, is the Institute's corporate social responsibility programme, and sees accountants, or "Accountant Ambassadors," visiting primary and secondary schools around Hong Kong to host seminars on financial management concepts and techniques for students. "Through the workshops, we try to help students to reflect on their habits and areas in which they should pay more attention to, and why changing their habits would benefit them," he says.
Yuen also worked with other Accountant Ambassadors on the revamp of the Rich Kid, Poor Kid programme in 2018, which saw the introduction of a 10-part series comic books between 2019 and 2020 on wealth management entitled 10 Lessons in Money Management. It replaced the May Moon book series and was developed in collaboration with the Hong Kong Monetary Authority and the Hong Kong Deposit Protection Board. "I was involved in how we should update the comics," says Yuen, noting that the comics incorporated spending habits more commonly seen today. "When it comes to payments, for example, the books discuss the growing trend of online payments, the use of digital wallets and mobile payment tools. In terms of spending, they mention how there is no time limit for online shopping and how easy it is to purchase expensive items in mobile games, which promote higher spending and increases one's chances of running into debt. As for saving, they introduce the Deposit Protection Scheme."
Lolita Edralin CPA agrees that financial education must begin at a young age. "By teaching young children, we're able to inculcate the concept that money does not come for free," she says. Edralin, Professor of Practice (Accounting) at The Hong Kong Polytechnic University, has helped out with the Rich Kid, Poor Kid programme as an Accountant Ambassador since 2006. Imbuing financial concepts early will help children to view money differently, she says, and will help them to understand how it could help themselves and others. "We start from primary school level kids. We teach them the concept of money, savings, interest, and writing down their expenses and source of money, such as their allowance," she adds. "We also teach them the concept of charity and donating. We don't want students to grow up to be highly materialistic people; we want students to understand how they can make good use of money."
"We don't want students to grow up to be highly materialistic people; we want students to understand how they can make good use of money."
Edralin notes how the Institute began utilizing simple storytelling to illustrate financial concepts to kids with the previous May Moon book series. "There is a story where May Moon, the main character, gives one dollar to a homeless person, who promises to pay her a dollar back every day the following day onwards. Then the story introduces the concept of compound interest," she explains.
Outside of the Institute, Edralin says accountants can also lend their knowledge to non-governmental organizations (NGOs) such as Junior Achievement Hong Kong (JAHK), to promote financial or business literacy. "I conduct workshops with secondary school students at JAHK on how to run a business, how to look after cash flow and avoid running out of money, and how to price products," she says.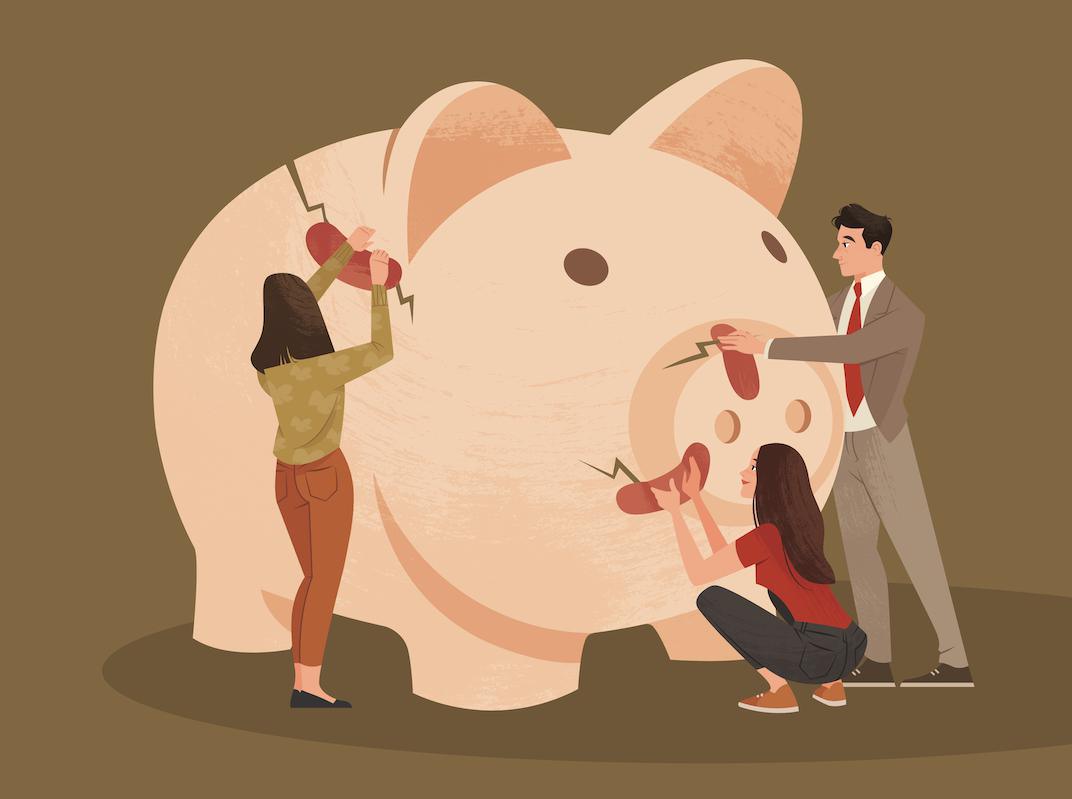 Investing in the future
Beyond saving, it is also critical for young people to understand the impact of inflation on their savings to learn how and why to invest their money, notes Vincy Shiu CPA, Accounting Officer at The Treasury of the Hong Kong government. "Another reason why financial literacy is important is because our purchasing power will decrease over time due to inflation," Shiu explains, exemplifying with the United States' latest inflation rate. According to a report by CNBC this month, inflation in the U.S. rose by 7.9 percent from a year ago, reaching the highest levels seen in 40 years.
There still isn't enough focus on financial education in Hong Kong schools, Shiu notes. "Having been through the education system in Hong Kong, I can say that very little on money management is taught. Most don't even know what financial literacy is," she says. "Students are only focused on one thing – passing exams. So students, teachers and parents clearly aren't paying enough attention to financial literacy; they don't understand its short and long-term importance."
Shiu began volunteering in 2012, lending her skills as an accountant to NGOs such as The Hong Kong Federation of Youth Groups, and in 2017, helped as a volunteer along with some colleagues to teach secondary school students at JAHK about financial planning. "We would spend our weekends leading workshops, which were filled with case analyses and role-playing," she recalls. "We would teach concepts such as assets and liabilities, managing personal finances, building emergency funds, and the different kinds of financial planning required at different stages of life."
Shiu had taken part in JAHK workshops as a secondary student herself, and chose to volunteer for the NGO while she was working at EY as a way to give back. "After becoming an accountant, I personally made a commitment to promote financial literacy. I think it's a blessing that I'm able to use my expertise to contribute to society," she says.
Another Accountant Ambassador, Leo Lui FCPA, enjoys teaching students about the importance of investing early. "As accountants, we understand the cumulative effect of early investments. We tell students that if they get in the habit of saving money, they'll be able to invest their savings over long periods of time and receive better returns instead of investing later," explains Lui, Vice President of Finance, Planning and Lab Operations at Prenetics.
Lui also participated in the revamp of the Rich Kid, Poor Kid programme in 2018. "The newly-written comic series feature smart tips concerning online and banking security, ATM security, stored value facilities and the Deposit Protection Scheme – all bringing the financial education of the programme up-to-date. We had to decide what financial concepts to discuss within the storybooks and how to incorporate them to match the school curriculum in the best way possible," he says, noting that topics such as budgeting, borrowing, and more abstract accounting concepts such as accrual-basis accounting and time value of money are explained through illustrative examples and illustrations. "The stories aim to nurture students with positive financial management concepts and techniques. We try to exemplify these accounting concepts through everyday examples," adds Lui.
Beyond NGOs, accountants can also consider lending their skills to educate those in rehabilitation, says Bob Lee CPA, Deputy Chief Executive Officer at BCT Group. He fondly looks back on his volunteer experience, where he taught accounting and financial concepts to male inmates at a prison in Hong Kong more than a decade ago. "A friend of mine, who knew that I'm an accountant, referred me, so I taught three-hour classes every Saturday for three months," he remembers. Lee got acquainted with a group of around 20 inmates between the age of 20 and 60. What they all had in common, he says, was a zeal to learn. "They were eager to learn more about financial management and accounting, and asked a lot of questions," he says. "I taught them how to manage a cash register, and how to control their bank account balance, stock levels, and accounts payable and receivable," he says.
Lee was both humbled by the reception of the inmates and surprised he could make such an impact outside of his professional life. "I wasn't teaching them how to be accountants; I taught them accounting skills, which are practical skills that they could apply as they reintegrate into society and start anew. These skills could help them improve their self-esteem, decision-making capacities, and confidence. I was really happy to help."
"After becoming an accountant, I personally made a commitment to promote financial literacy. I think it's a blessing that I'm able to use my expertise to contribute to society."
Looking at the long term
Educating children and the youth about money will help them to start looking at their finances from a long-term perspective, notes Lee. "While young people are aware of different financial instruments, they tend to look in the short term. This isn't good – they have to set financial goals," he says. "They need to understand that it's better to make money through long-term investments, which they can continue to invest."
Lee makes a case for young people to start thinking about their retirement: "Hong Kong has the highest life expectancy in the world. It's a double-edged sword," he says. Indeed, according to 2021 figures published by the Census and Statistics Department, Hong Kong men live to around 83, while women live about 88 years on average. "Roughly speaking, most people will spend about 20 to 25 years being educated, 40 to 45 years working, and 20 or even 30 years retired. The cost of living, once you've retired, will be higher due to inflation and your future medical expenses. You have to make sure that you've earned enough during your working years."
Though the idea of retirement may be the furthest thing from a child's mind, or that of a young, busy working professional, the changes they make today will make a difference, Lee says. They can start by investing more in their retirement fund. "Most people in Hong Kong don't pay much attention to their Mandatory Provident Fund (MPF). They don't realize that the current total of 10 percent that an employee and employer dedicate to an MPF isn't enough. They have to increase their contribution rate to around 20 or 30 percent for a comfortable retirement."
Lee also urges young individuals to learn how to apply compound interest as early as possible. With a savings account that earns compound interest, one can earn interest on the principal, or initial amount of savings, plus on the interest that accumulates over time. "With the effect of compound interest, a small amount saved for retirement can make a huge difference in the future, as inflation can erode the purchasing power of money," he says. "It is easier to save while you are still young as you have less responsibilities."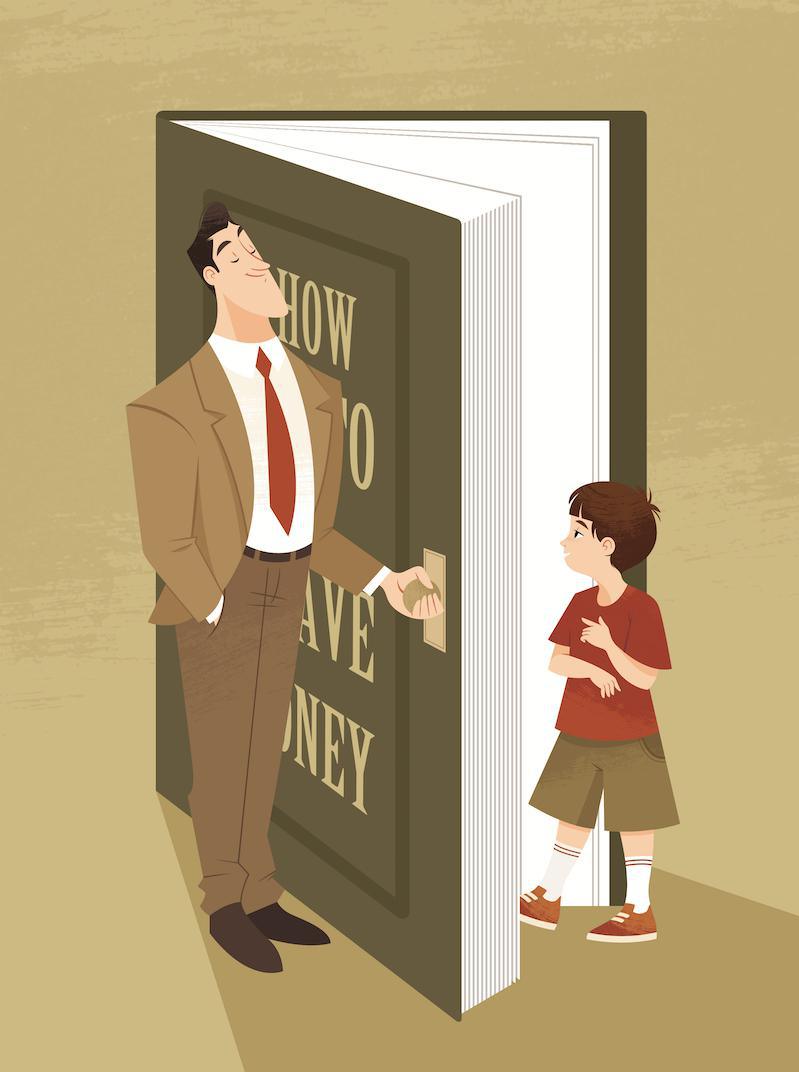 Future challenges
The need for financial literacy will only increase over time, says Yuen, noting that savings and investment options are much more sophisticated now than they were in the past. "People must have a certain level of financial literacy to know how to select different options that offer different interest rates and maturities," he says. "These choices may impact one's ability to buy a home one day or save for retirement."
Lee agrees, pointing out that the global economic damage inflicted by the pandemic has led to job losses, pay cuts and added uncertainty. "It is high time for everyone to carefully reexamine their financial wellness," he says.
The abundance of investment opportunities involving financial instruments, such as cryptocurrency and its related mediums, will further necessitate the need for financial literacy, particularly among young people, stresses Lui. Compared to traditional investment options, like the stock market, new digital investment opportunities like cryptocurrency and non-fungible tokens (NFTs), are more complex," he says. "Current regulation may not keep up with the pace of popularity so young people have to ensure they have sufficient understanding before investing."
Shiu agrees, highlighting that cryptocurrencies and NFTs are rising in popularity among young people, who believe they can acquire large sums of money in a short period of time. "They have to remember that these aren't regulated at the moment, which means there is still a lot of fraud," she cautions. "Financial literacy can help them to make better financial decisions and also to avoid being scammed."​
Getting involved
To ensure the next generation is equipped with the right foundation of financial knowhow, Edralin says adults, especially parents, can start by enforcing the notion of saving money. "Here's what I do with my kids: I give them a set allowance for each month. In addition, I ask them to save 30 percent of it," she explains. "This teaches them that they have a limited amount of resources, need to plan how they spend, and find a way to save money."
Lee employs the same technique with his nine-year-old son. "I give him pocket money every month, but I ask him to decide how much to spend and how much to save," he says. "He also receives money during Chinese New Year, so I expect him to develop money management habits by saving some of it instead of spending it."
Accountants who would like to get involved in promoting financial literacy can consider volunteering at the Institute's Rich Kid, Poor Kid programme, says Lui. "We encourage more accountants to participate in this meaningful programme to share their financial management knowledge to students," he says.
Yuen says accountants should remember that not only can their specialist skills and knowledge benefit businesses, but also society. "As CPAs, we have a high and well-established status in Hong Kong, and with that, we should give back by exercising our expertise," he says. "It's a great way to show our interests to the community."
---
According to Financial Literacy Monitor 2021, a study released by the Investor and Financial Education Council last month, only 36 percent feel confident they were financially well-planned for retirement and only 35 percent noted they were actively learning about money management.