Technology adoption was a common theme among the speakers on the "Succeeding in uncertainty: managing organizational risk in times of crisis" panel, part of the Hong Kong Institute of CPAs' PAIB Virtual Conference 2020, held – fittingly, virtually – in September.
The moderator of the panel was Michael Chan, Chief Operating Officer, Inchcape Greater China, an Institute member, and member of the Institute's Professional Accountants in Business (PAIB) Committee. He began by asking Maria Hui, Director, Marketing and Operations, Microsoft Hong Kong, about how usage of Microsoft products had changed during the pandemic.
Michael Chan, Chief Operating Officer, Inchcape Greater China.
"For Microsoft, COVID-19 has been the biggest driving force for digital transformation across the world," she said. She quoted Microsoft's Chief Executive Officer, Satya Nadella, who said in April, "we have seen two years' worth of digital transformation in two months."
"Everyone in the world is exploring options to help them to work remotely, and still at the same time be able to connect with their teams and maintain productivity," she continued. For Microsoft, the growing use of its cloud services meant a renewed focus on protecting data. "We have been paying huge attention to the security, privacy and compliance aspects of using cloud platforms," she noted.
She summed up by saying, "we believe that more companies are shifting their investment to technology, to expedite their digital transformation journey as well as to empower their teams to work anytime, anywhere."
Maria Hui, Director, Marketing and Operations, Microsoft Hong Kong.
Data availability
For Bloomberg, access to its data for customers and its employees is important. Anthony Lee, Buyside Risk Specialist, North Asia, Bloomberg L.P., noted that Bloomberg had always been a cloud-based system, long before the term rose to prominence. This limited the impact of the pandemic on Bloomberg clients who were able to continue accessing its products and services.
Lee noted a change in recent years was the movement to a secure individual cloud-based sign in process authenticated by fingerprint. "Many clients already had their own Bloomberg terminal login, which means they could already access our system from home. We found that market volatility actually increased trading during the start of the pandemic, and it was one of our busiest periods," he commented.
For the company, the main impact was on its help desk staff. "This actually is a bit of a challenge at the beginning, because our support staff were working at home on smaller laptop screens, but they have since adapted to this environment by using larger monitors," Lee said.
"All in all, this period was a stress test on our technology, on our platform, and on our client relationships. But overall, we responded very well, without any major disruption."
Adjusting to changing behaviours
Chan then turned to Alexander Li, Group Strategy Director, Mandarin Oriental Hotel Group. "I wonder for businesses that have so much invested in bricks and mortar, like Mandarin Oriental, how do they plan and or adjust their business model and targets set in view of COVID-19 and the United States-China trade conflicts?" he asked.
"Businesses today really need to focus on how customer behaviours and needs have changed," Li replied. "Some of these changes will be for the short term, whereas others have fundamentally changed. In the context of Mandarin Oriental's business, travel demand in the short to medium-term will be very different to before. For example, we're expecting domestic and regional demand to bounce back first." He noted that in Mainland China this had already happened, and demand was almost at pre-pandemic levels.
"Some of these changes will be for the short term, whereas others have fundamentally changed."
His organization expected leisure demand to return before corporate, and group demand after that. This meant that for the next 12 months, the company would focus on domestic, regional, and leisure demand. "We're having to change our product focus to match that. For example, by changing a few rooms into playrooms for children," Li said. "You're really having to be a lot more flexible in what your product offers customers during this time."
Responding dynamically
2020 has been a big year for telecommunication companies, with the roll out of 5G cellular networks around the world, including in Hong Kong. But the pandemic has also challenged the business models in the sector. Chan then asked Suzanne Cheng, Chief Financial Officer, Hutchison Telecommunications Hong Kong Holdings Limited, and an Institute member, "At Hutchison, how are you planning to adjust your business model in view of these times?"
Cheng noted that the pandemic had been a challenge, but this created opportunities. "We think there's always an opportunity and threat. In terms of threat, we've experienced a very substantial increase in travelling restrictions, which affects revenue." This was, however, a good chance for sales and marketing staff to think creatively of other ways to generate revenue, she added. For Hutchison, this includes offering contracted roaming packages given the view that travel restriction will be released one day, which offer a competitive pricing to customer and provide them flexibility for future travelling after the relax of restriction.
This offer had helped the company to stabilize roaming revenue and even sign up new subscriptions, even though there are heavy travel restrictions, she said. "This is something you need your team to think about – other ways of getting the same revenue, or even getting market presence."
The need to change operations had been a stress test for the company's systems, requiring enhancements to systems and servers, and cloud-based systems. "This facilitates all staff working from home, and ensures the system is able to handle it all," she said.
Cheng also noted that the company's corporate clients were requesting more support. "With more corporates allowing their employees to work from home, strong support for stable connection and mobility is a must. We have got a lot of requests for enhancing the virtual private network services and server capacity for customers. Given the new 5G technology, we work together with clients to implement different types of solutions to improve work efficiency."
Retail clients as well were increasingly going virtual, as footfall had decreased at shops, meaning it was important to review existing operations. While retail may be out of favour, Chan noted that people in Hong Kong are excited for 5G infrastructure to be ready in order to enjoy the fast Internet speed.
Handling a "black swan" event
Chan asked Bloomberg's Lee about his conversations with investors. "Can you give us a peek into the brains of executives as to what are the top risks they are discussing, considering, or even spending time on?" Lee replied that Bloomberg has a diverse mix of client types across finance, from banking to insurance, asset management, corporate treasury, and more. "Most of them are in the business of managing money, and they may find opportunities in market volatility," he said.
Typically, when a shock hits the system the primary consideration for businesses is liquidity, "or to be more accurate – the lack of liquidity," he said.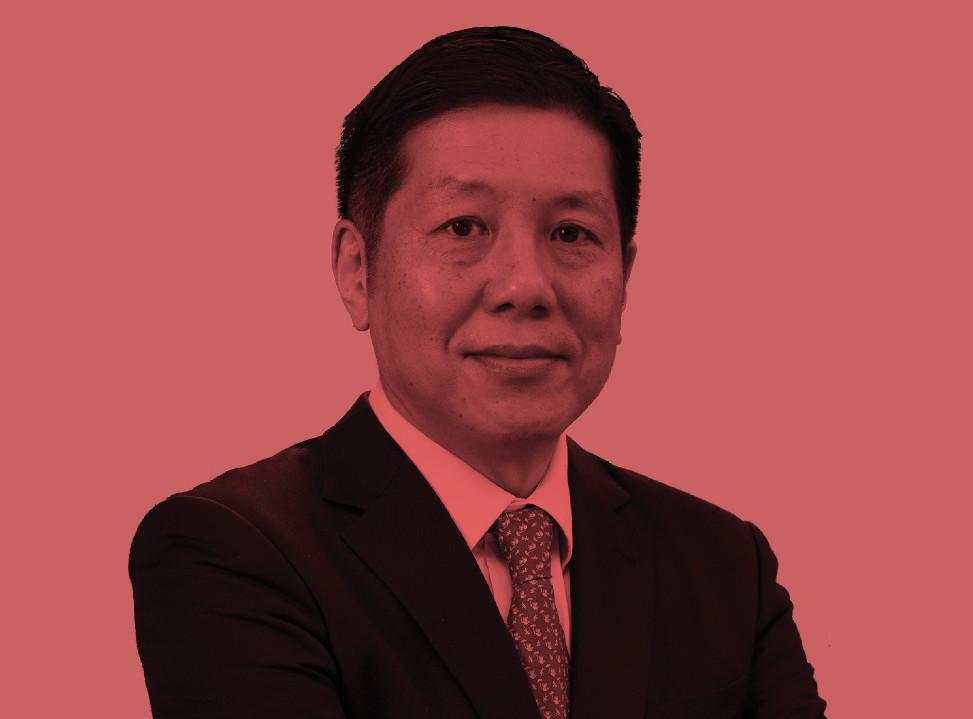 Anthony Lee, Buyside Risk Specialist, North Asia, Bloomberg L.P.
For asset managers' senior management, the worries were about honouring redemptions and the performance of portfolios. "Can they liquidate their portfolios without incurring heavy losses? Will their bond portfolios face default? Market liquidity concerns," he said.
For corporate treasurers, he reiterated the concerns shared by Mandarin Oriental's Li about revenue streams drying up. "They worry about how to pay for their liabilities. Do they have enough banking liquidity? Enough credit lines to stay solvent to weather the storm?" he said.
"They worry about how to pay for their liabilities. Do they have enough banking liquidity? Enough credit lines to stay solvent to weather the storm?"
"Invariably the storm will pass. Then everyone will begin to think that we are waking up from a nightmare," he said. But he warns that the opportunity to revisit risk management frameworks should not be missed in order to prepare for the next wave, or a completely different shock. Organizations should consider questions like "do I need to run regular stress tests?" and "how do I build early warning test signals to the market, to the business?" so that they can react much faster next time, he recommended.
They also need to revisit their management structures, for example by building an independent risk team to review various risks. "CFOs or their finance teams may want to look at the impact of International Financial Reporting Standard 9 Financial Instruments for fair value hedging, or to apply hedge accounting to their balance sheet in order to reduce profit and loss volatility," he suggested.
Investing for the future
Chan picked up on Lee's comments about liquidity to move the discussion on to investment. "Cash is king," he noted, "so how do organizations decide what to prioritize for investment. Suzanne, could you share how your organization has changed its capex and research and development strategy?" he asked.
"We are in the full force of developing and improving our 5G coverage," Hutchison's Cheng replied, noting that the company had a very strict 5G coverage target. "Even with or without COVID, this is something we are putting our full force on."
As the pandemic had increased the importance of 5G, the company had not slowed down its investment in the technology. "With COVID, the only difficulty for us to face is providing more protection to contractors," she said.
The roll-out of 5G had also required the company to invest in related solutions. She noted that the company had helped the Hong Kong Chinese Orchestra to livestream concerts over 5G in the summer. "We used 5G technology to provide a seamless livestreaming portal for them," she commented.
Cheng thought that the pandemic would lead to changes in how contracts were negotiated. "After the challenging situations, now with all the contracts we are working on we carefully review the lengths and terms. Also, indemnity for uncontrollable situations like COVID-19. What we do now is in every contract make sure both sides are protected if there is any sudden change in the economic environment. Both parties should be trying their best in order to get the best exit, or to explore the best ways to work together alternatively to deliver a service," she said.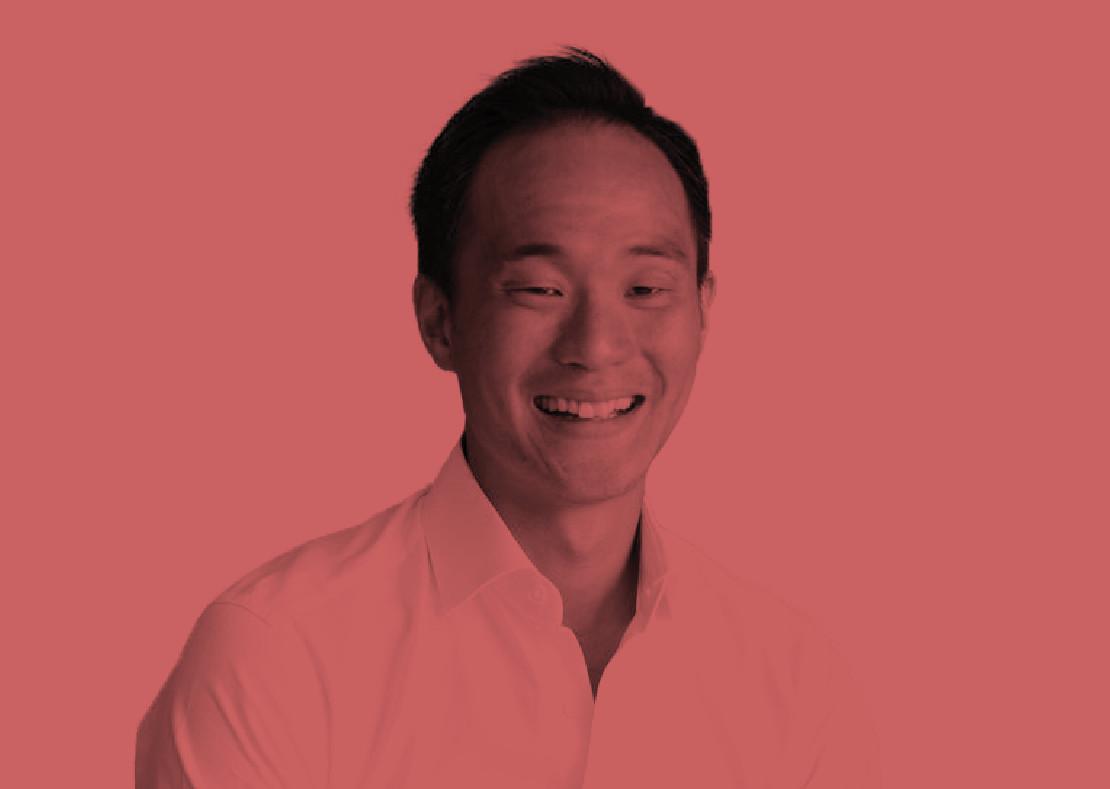 Alexander Li, Group Strategy Director, Mandarin Oriental Hotel Group.
Acting with precision
Chan then turned to Li at Mandarin Oriental to ask if his organization had changed its investment strategy. "Has your organization decided to reduce investment, or even not to further invest in hotels?" he asked.
Li replied that he would love to be sharing the situation of Hutchison, and continue to invest everywhere. "For companies that have experienced demand falling to zero, there are broadly two stages you go through in terms of investment," he advised.
The first stage is to stop investing. "If you're in travel, the first thing to do is turn capex off, because as you said Michael, 'cash is king'. You need to figure out what the future is going to look like, or at least attempt to."
The second stage is to ask whether your company is going to survive, and determine what you need to do in order to help it. He raised the question of "what do I need to invest in to accelerate out of this crisis as a winner?" noting that studies of past economic shocks had found that the companies that had won had invested in the right areas. He offered one piece of investment advice. "You have to be precise with the bets you are placing. What are the things that are really going to make a material difference? The capex process then becomes a lot more rigorous than it may have been in the past," he commented.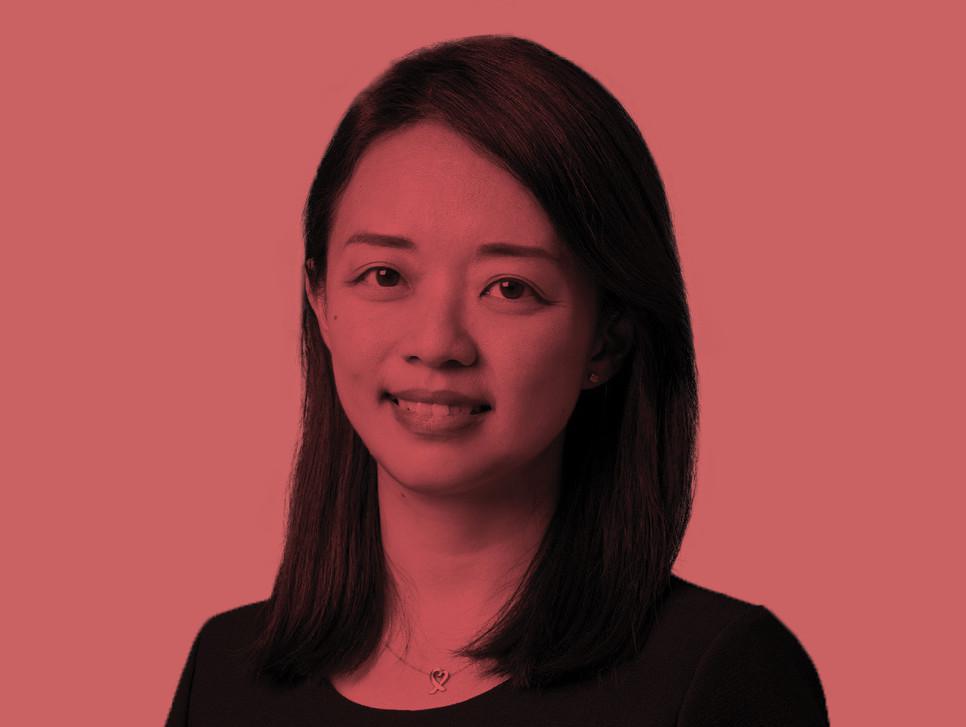 Suzanne Cheng, Chief Financial Officer, Hutchison Telecommunications Hong Kong Holdings Limited.
Empowering individuals
Microsoft's Hui then spoke about her company's investment strategy. "At Microsoft we always believe that investment is the right way to grow the business sustainably," she said. Investment helped to grow the ecosystem of its products, and help its user community to achieve more.
The pandemic had seen the company invest more in data centres. "We've enhanced our capacity at such a rate that we've accelerated our two-year investment plan to make it happen in three months," she noted.
The company had also launched new features for its products, including Microsoft Teams, to support remote working. Companies can hold seminars, and collaborate virtually using the platform. The company was also seeing its clients accelerating the use of virtual platforms.
She noted that the demand for different features and functionalities required investment to develop them. This required providing employees the right tools to deliver them. "At Microsoft we enable every employee with a service device, a lightweight and powerful machine, so that they can work anytime and anywhere. It is our belief that we must carry on investing so that everyone can be successful, and to help the economic recovery," she said.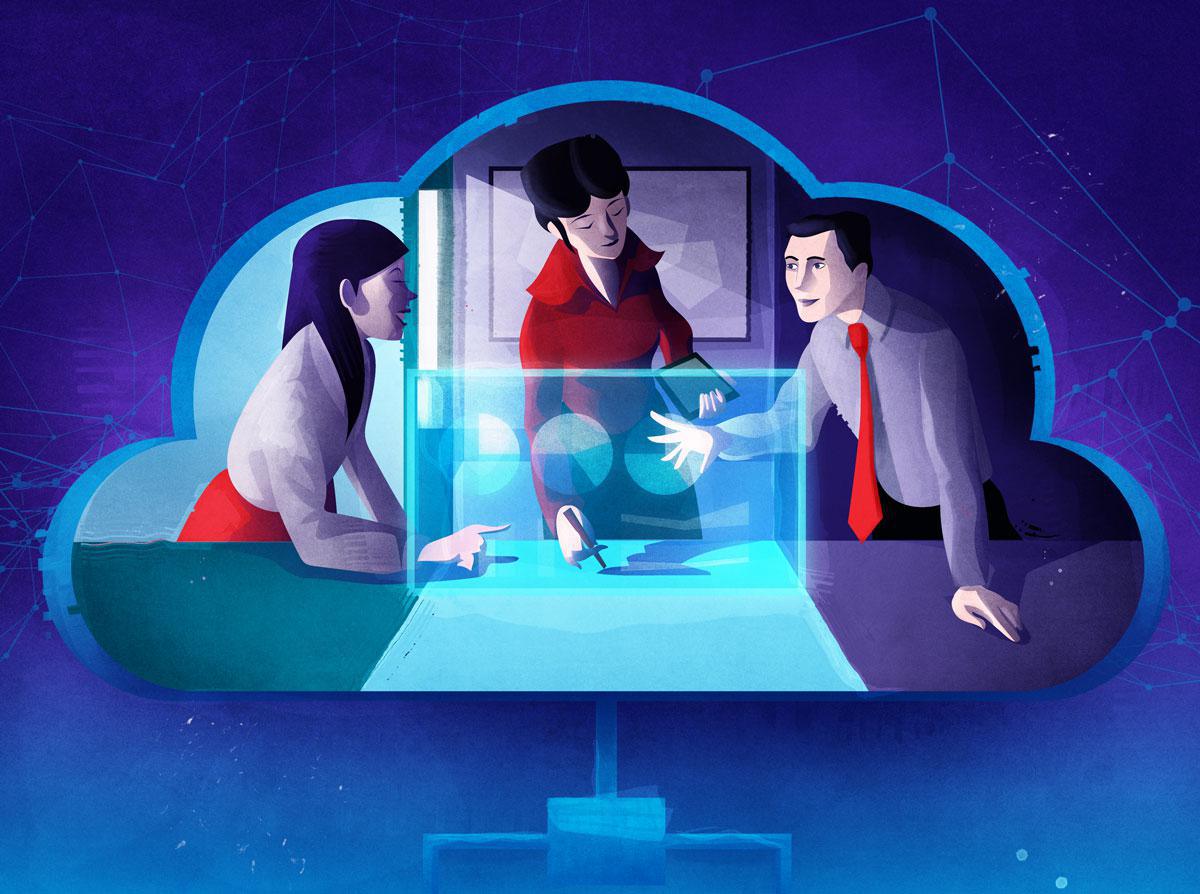 Chan then asked her to describe the key factors the company considers important to motivating staff during times of uncertainty.
Hui said that the most important way to motivate staff was to empower them. "We need to make sure that they have the necessary equipment, trust, and support from the company to help them to, first, work remotely, and to allow them to help our customers and partners."
As well as their service device and mobile phone, employees can borrow equipment from the company including chairs, laptops, monitors and other peripherals. The company has also made its on-boarding training available online, so that new employees can access it without distracting existing employees to provide training. Workplace training is also offered remotely.
She turned to the importance of building a trust culture. "Twenty years ago, managers would like to see employees sitting in front of them. Now we want to empower them to work remotely. Trust is a very key element. We need to measure employees on how they encourage and support our partners and the Hong Kong ecosystem, not by how long they sit in front of the computer," she said.
Trust and flexibility are key for Microsoft. Even during the pandemic, the company did not close its offices, but provided employees with flexibility to choose the best way to work for them. Employees could choose to come in or to work from home.
She concluded by saying that there needed to be a fun element. "Even though we are connecting remotely, it's very important that we continue to have fun," she said. To help, the company had various virtual activities. "We have the virtual exercise time, virtual team lunch, and virtual happy hours – where we send cocktails to our employees homes, and everyone can enjoy the time together," she said. ​
"The motivation for our employees, and for myself as well, comes from achieving, or even overachieving, our business goals – under a 100 percent safe and comfortable environment."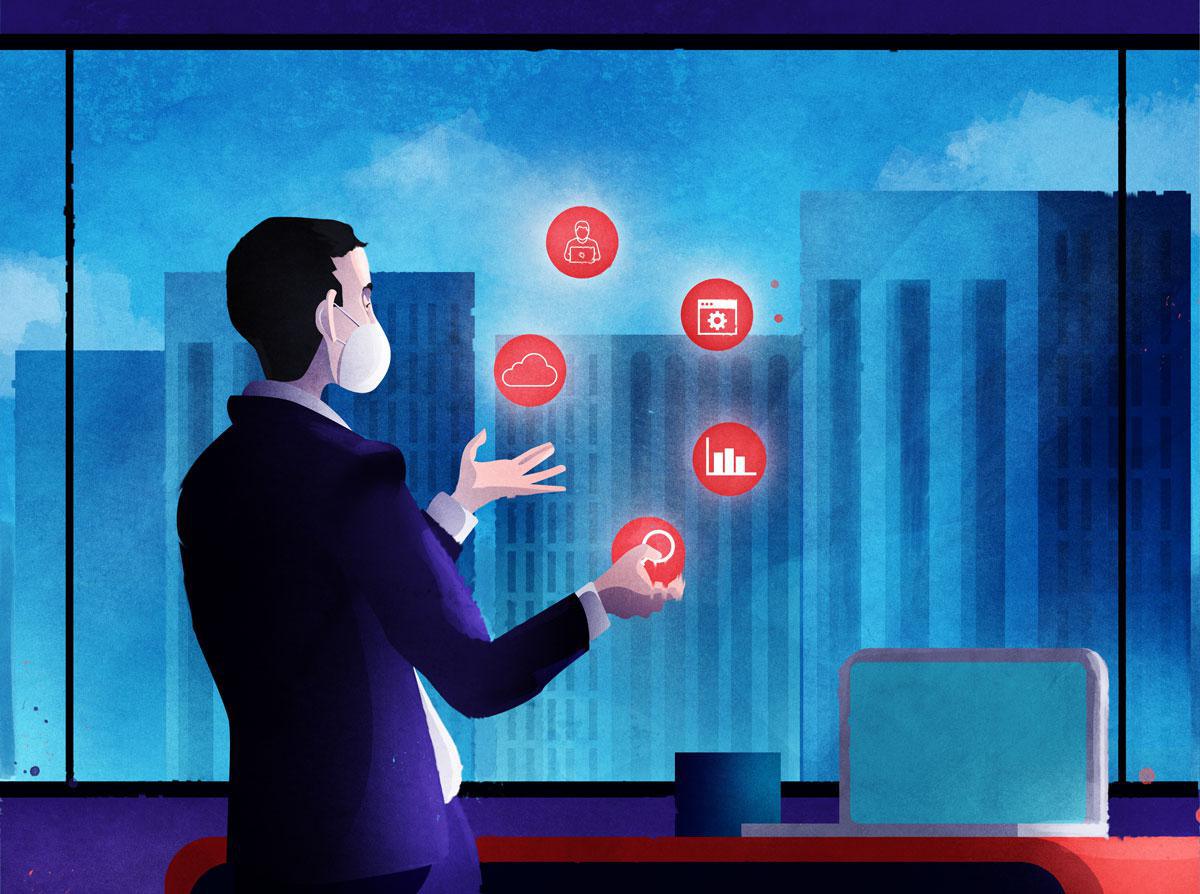 Supporting a return to the office
Chan ended the roundtable by asking Bloomberg's Lee how they motivated their employees. Lee began by saying that his organization applied many of the same principles as Hui's. "I truly believe that the motivation for our employees, and for myself as well, comes from achieving, or even overachieving, our business goals – under a 100 percent safe and comfortable environment," he said.
For employees, the company had embraced work from home, flexible work hours, and virtual workouts and mental health sessions to motivate and support them. Although the company had begun by closing its offices, they had since reopened. "We are not downplaying the benefits of going back to work, and are strongly encouraging staff back," he said, while noting that the safety of the offices was the priority. The company also offered support to its employees returning to work through paying for travel or parking. "At Bloomberg, there is the belief that we want face-to-face meetings, which are a lot more effective, and we think that clients are a lot more appreciative of them. But only under a safe environment," he said.
The panellists viewed the pandemic as an unprecedented development. "It is a 'black swan' event," said Lee, "and many will realize how inadequate their risk management frameworks are." Organizational changes are therefore needed, and it was clear from the discussions that the pandemic will leave lasting changes in business.