Sabrina Khan considers her foray into accounting to be the most fortuitous mistake she has ever made. Having just completed secondary school, she was determined to study marketing. But on the first day of university at the University of Hong Kong (HKU), she realized she had accidentally filled in the incorrect course code in the university application form – a course code to study accounting and finance. Instead of being disappointed, she decided to test the waters. She ended up enjoying what she learned. "I spoke to my mum and said 'actually accounting isn't that bad,'" remembers Khan.
Today, she is the Chief Financial Officer of Aptorum Group Limited and a member of the Hong Kong Institute of CPAs. Aptorum is a Hong Kong-based pharmaceutical company specializing in the acquisition, development and commercialization of novel drugs that tackle viruses and chronic diseases. The company focuses on developing drugs for unmet medical needs, such as diseases that are difficult to treat, resistant to antibiotics or have no cure. This includes forms of cancer, antibiotic-resistant diseases such as MRSA, pathogens such as influenza, and disorders such as endometriosis, a chronic and incurable condition only affecting women. In addition to drug products, the company is also involved in the development of medical and surgical robotics.
Since its founding in 2016, the company has quickly grown. It obtained licenses from educational institutions such as HKU, Chinese University of Hong Kong and Hong Kong Polytechnic University to develop therapeutic drugs. In 2018, it opened its first research and development (R&D) centre at Hong Kong Science Park. It also launched its own clinic, Talem Medical, to focus on the treatment of chronic diseases. At the end of 2018, the company went public on Nasdaq.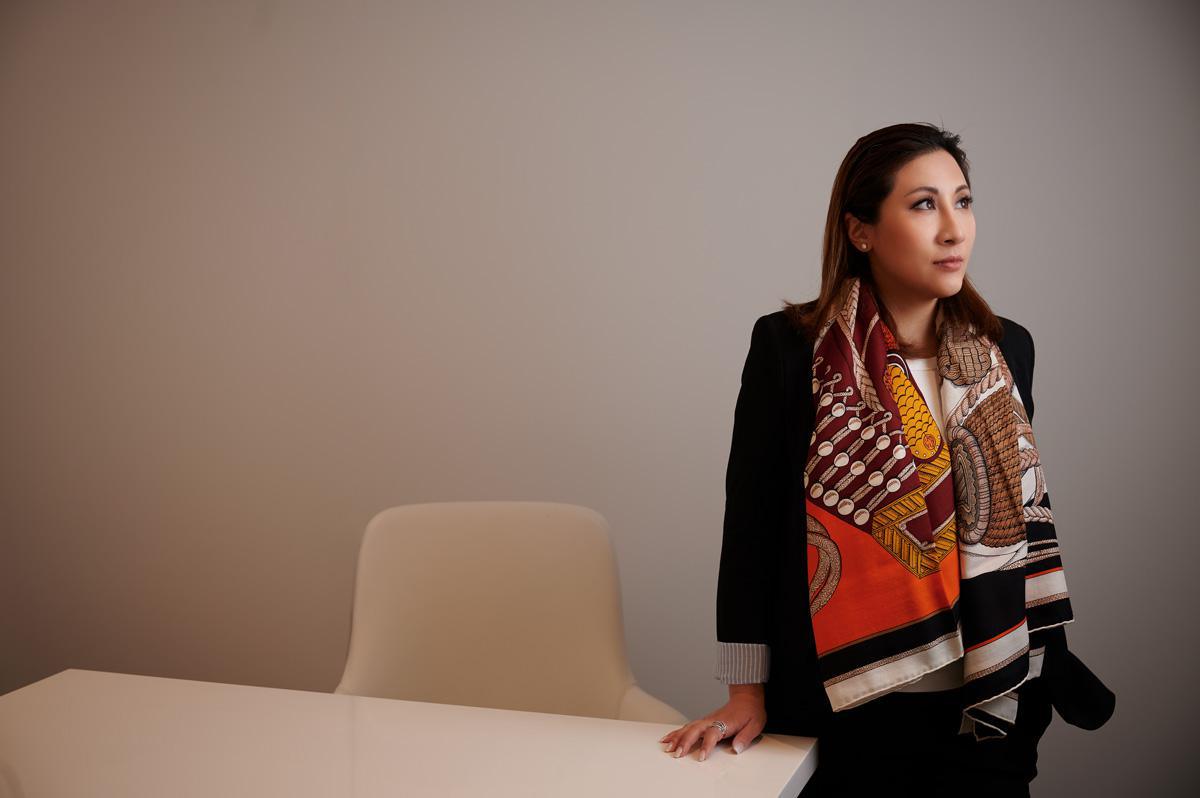 Khan joined Aptorum in 2017 as CFO. She is mainly in charge of the company's finances, implementing internal controls and managing regulatory submissions in Hong Kong and the United States. She says the company's main source of revenue stems from the commercialization of therapeutic products. "All R&D payments need to go through various reviews and must be approved by the R&D department, project owners and also the finance team," says Khan. She keeps costs under control through careful budgeting. "We have monthly budget and progress reports to closely monitor payments and to also ensure expenses are within budget. If we notice any deviations in terms of spending or progress, we need to communicate this with the project owners and alert management in advance."
As CFO, she is also responsible for raising capital to fund the company's R&D operations. One of them is its new subsidiary group, Smart Pharma, which was established in 2019. The group makes use of Smart-ACT, a specially-designed platform used to screen over 2,600 existing drugs approved by the U.S. Food and Drug Administration (FDA) to determine whether they can treat orphan diseases that affect a small percentage of the population. "We discover and repurpose drugs that can treat these orphan diseases, of which 90 percent do not have effective treatment," explains Khan. "Our aim with Smart-ACT is to generate three to five repurposed drugs annually that can reach phase two clinical trials, which involves testing of the drug in small doses on humans, for further development, out-licensing and co-development with major pharmaceutical companies."
The use of existing drugs, enables the R&D team to skip the first phase of drug testing, which involves lengthy toxicology tests. "We can shorten drug development from more than 10 years to three to four years. In some cases, we can cut the total cost of development by up to 90 percent," Khan says. So far, the company has been able to identify three drugs, one of which might be able to treat neuroblastoma, a rare form of cancer that develops from nerve cells called neuroblasts. It is the most common cancer in infants and the third-most common cancer in children after leukemia and brain cancer. Sufferers have a life expectancy of around two years. "We've just discovered a drug that can tackle it," she says, adding how the team expects to reach phase two in clinical trials in the second half of this year.
"I'm not a doctor nor a scientist, and can't physically develop treatments to save lives. But as an accountant, I can use my expertise in finance to raise capital for the company's research."
Being part of a discovery like this brings a deep level of job satisfaction to Khan. "I'm not a doctor nor a scientist, and can't physically develop treatments to save lives. But as an accountant, I can use my expertise in finance to raise capital for the company's research," she says. "I feel like I'm saving lives in that sense."
In light of the COVID-19 pandemic, Aptorum is on the hunt for promising drug candidates. On 30 March, the company announced the launch of another R&D project specifically targeting the coronavirus. It has used its platform Smart-ACT to complete initial screening and identified three potential drug candidates that could fight the virus, of which there is currently no available cure or vaccine. It is collaborating with Covar Pharmaceuticals, a Toronto-based pharmaceutical development solutions company, and also entered into agreements with HKU's Microbiology Department to conduct further preclinical investigations of those selected drug candidates. The company hopes to soon seek approval from regulatory agencies to initiate clinical trials on suitable candidates. "All pharmaceutical companies are working to develop a vaccine," Khan says. Though it will take time to slow the spread of the virus, she adds how each individual must do their part in the meantime. "The virus won't completely go away. It might simply become a flu that regularly comes," she explains. "Hong Kong has been able to control the outbreak rather well – especially after SARS in 2003 – but we need to stay alert and continue practicing good hygiene such as by regularly washing our hands and following guidelines issued by the World Health Organization."
Khan says the team looks forward to furthering their research with their second R&D centre, which the company purchased property for in 2018. "Our current R&D centre is focused on drug development. We hope to expand our development work under the Smart-ACT platform and in infectious diseases with the new R&D centre and use it to strategically deliver our clinical assets going forward," she says.
Lessons in listings
After graduating, she began her career at EY, and it was there she received her CPA qualification. She then took on the role of senior finance manager at Global Cord Blood Corporation in 2009. Formally known as China Cord Blood Corporation, the life sciences enterprise specializes in the storage of umbilical cord blood stem cells via cryopreservation to treat genetic disorders. "When I first joined China Cord Blood, I was like any other accountant," she says. "Aside from the training I received from the Big Four, I didn't know much about the commercial world."
The CFO of China Cord Blood at the time took note of Khan's rapid progress, and assigned her a more daunting challenge – helping the company to list on the New York Stock Exchange (NYSE). She was surprised, but determined. She worked on the project with the CFO, and the experience ultimately taught her how to list. "I was involved in the whole process from start to finish – from reviewing the financial and business agreements to writing the prospectus. It was an opportunity to learn," she says.
This golden opportunity also demanded a new level of work ethic from Khan. "There were many instances where I would work from nine in the morning until the very next morning," she says. "I had to draft the documents and carefully read every single sheet of paper." Because it was her first time working on a listing, she was committed to doing a good job and not let the CFO down. By observing and following his advice throughout the process, she took careful note of how the CFO led them both through the process. "He was very patient," she says. There were times Khan wasn't sure whether they would meet the deadline, but the CFO's encouragement and professionalism kept Khan motivated. "He was also understanding, and that made me want to put in all my effort. I would say he influenced me a lot." Through their combined efforts, the company eventually went public on NYSE at the end of 2009.
Khan says that the listing experience also taught her the importance of motivating a team during tough times. "Every team needs to work long hours when it comes to completing an initial public offering," she says. "You need to know how to motivate them to put in the work – and often, the long hours – in order to wholeheartedly complete a task. It's an art."
Her four years at the company also inspired her interest in healthcare. "I began learning about how umbilical cord blood stem cells are stored and how they help to treat critical illnesses in patients," she says. "I found it very interesting."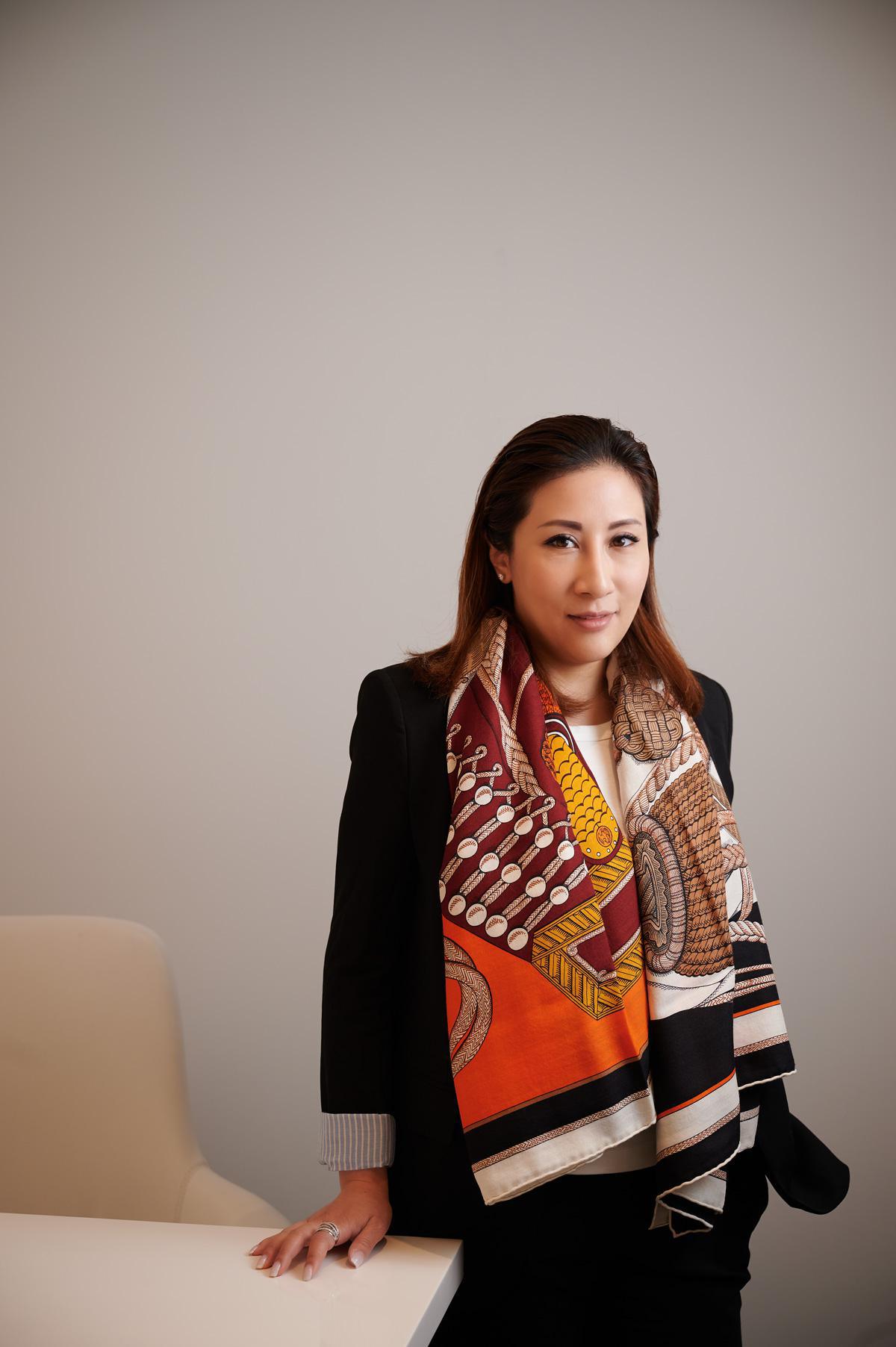 Sabrina Khan is Chief Financial Officer of Aptorum Group Limited. She's in charge of managing the company's finances and raising capital to fund drug development research.
Theory in practice
After Global Cord Blood Corporation, Khan joined medical aesthetic group Neo Derm Group Limited in 2013, where she worked for three years. She then worked at wealth management business St. James' Place Wealth Management – Asia in 2016, for a year.
When Khan joined Aptorum, the company was considering its listing. Though it had already been eight years since her last and first ever listing, her experience working on a U.S. IPO gave her the courage to take on the assignment, despite the list of things to do. "We had to manage the company secretary matters, undertake the financial reporting, set up the internal controls, prepare the prospectus and even build the website. All these things were part of the IPO requirements," says Khan.
Khan's second IPO experience taught her the importance of managing people. As a newcomer, she first had to win the team's trust. "It's very difficult to drive a team just using your title, and the effort of one individual isn't enough to complete an IPO. They need to be willing to work with you as well as for the best interest of the company, so our goals must be aligned. It involves a collective effort from a united team," she says. "At Aptorum, this includes all teams – the R&D, finance, back office and human resources teams. Everybody has to play their role." Khan says the team was able to align those goals through frequent meetings involving all departments, according to Khan. "The best way to do this was by sharing ideas. We had regular meetings to discuss updates and learn from one another," she says. In December 2018, the company completed its listing on Nasdaq. It raised upwards of US$12 million from the listing. As Khan remembers, time was on their side. "This all happened a few days before the U.S. federal government shut down for more than a month."
Khan graduated from the University of Hong Kong with a bachelor of accounting and finance. She began her career at EY.
Khan attributes her expertise to the challenges she had overcome over the course of her career, even from her early years. "After graduating, I received an offer from the Big Four and trained as an auditor. Training was tough," she says. "There were weeks where I worked 16-hour days and at times, I wanted to give up."
Though she notes it wasn't her plan to become an accountant from the beginning, she saw merit in the profession, and felt fulfilled in being able to apply what she learned. "Back in university, we learned about debit and credit. But I had no idea why we were learning about it," she says. "At the Big Four, I was exposed to different companies and projects and could physically deal with a set of accounting records in front of me. I started to really learn and understand what accounting truly is."
Though times can be challenging for young professional accountants in practice, Khan advises them to learn from the experience. "As an auditor, you have access to clients' financial records, and this helps you to understand the full operations of a company, even across different industries, in a short period of time. You might not get the same knowledge and exposure if you were an in-house accountant," she says.
"My knowledge today didn't come from school – it came from my time at the Big Four and from subsequent work experiences."
"I always tell my team 'if you're young and you have the ability, try to learn, and take up as many assignments as you can,'" she says. "I know it's tough – many of my colleagues gave up after the first few years. My knowledge today didn't come from school – it came from my time at the Big Four and from subsequent work experiences. Without all this training, I don't think I'd be the CFO of a listed company today."
However, Khan also stresses the importance of mental health and reminds accountants to take a deep breath once in a while. "When you find yourself stressed out, don't forget to take a break," she says. "Walk outside the office and take the time to recharge." Indeed, when Khan isn't busy at work, she is busy recharging with her dogs. She has three puppies. "I've got two Pomeranians and one miniature schnauzer – they occupy all my free time," she laughs. "They're all around a year old and still very active so that keeps me busy at home. They're always so much fun to be around."
She looks forward to seeing Aptorum grow, and growing alongside them. "We hope to transition from a preclinical stage company to a full-fledged clinical stage company in 2020," she says. "I'm very excited to be part of this growing team."
---
In April 2019, Aptorum signed a US$90 million agreement with Accelerate Technologies, a Singapore-based technology agency, to expand its reach beyond Hong Kong and create up to 20 deep tech start-ups in Singapore's healthcare and life sciences sector over the next five years. The start-ups will leverage the technologies co-developed by Aptorum and Accelerate. Both companies will also support the start-ups' growth by connecting them to relevant market partners and clients through their global network.