Hong Kong's blistering summers make heatstroke one of the most common causes of casualties in the city, and those particularly at risk are construction workers. A mobile operator is hoping to change that and improve their safety.
In January, SmarTone launched a new solution called SmarTworks, which puts Internet of Things (IoT) sensors on safety helmets to track workers and monitor their biometrics. It monitors the hygiene, temperature and humidity of sites to ensure a healthier working environment. It also instantly alerts site supervisors if workers enter an unauthorized area, while it also sends out an emergency call if a worker suffers a sudden fall.
The solution helps to improve site efficiency through locating workers, automating attendance record-keeping and assisting managers in the real-time allocation of resources. It does so thanks to the launch of fifth-generation wireless technology – 5G – in Hong Kong.
The provision of 5G is set to usher in a new era of digital transformation, driving innovation, and enabling businesses to improve their operational efficiency, as well as creating new business models.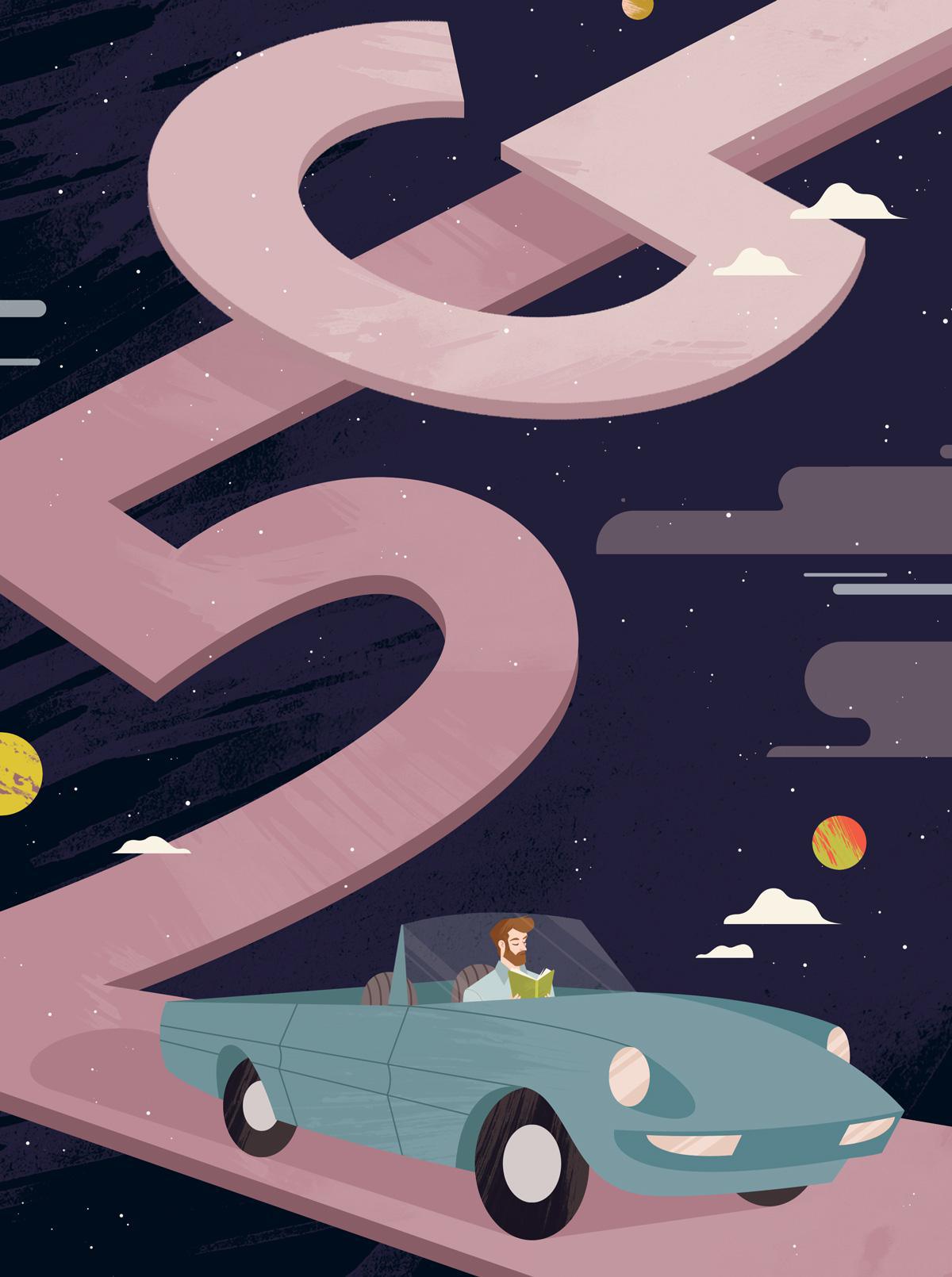 Wilson Chow, Global TMT Industry Leader at PwC, explains that 5G has three main characteristics that make it a game changer in terms of technology enablement: speed, with a range of one to 10 gigabytes per second; efficiency, enabling far higher capacity and connectivity of devices and data-sharing in an energy-efficient way; and low latency, with delays of as little as one to five milliseconds, compared with a latency of up to 15 milliseconds with 4G. "These three major characteristics enable massive machine-to-machine communication and more reliable IoT communication," he says.
While the technology has already been launched in some markets, such as in Mainland China, South Korea and the United States, the pace of the rollout is set to accelerate this year, with GSMA Intelligence, an industry organization representing mobile operators worldwide, estimating that more than a fifth of the world's markets will have launched 5G services by the end of 2020. The technology is expected to lead to US$13.2 trillion in global economic value being created by 2035, according to a January report on the impact of 5G by the World Economic Forum in collaboration with PwC.
A new era for telecoms
The Office of the Communications Authority auctioned off 200 MHz of 5G spectrum in the 3.5 GHz band to four mobile network operators in October 2019. SmarTone Mobile Communications Limited, Hong Kong Telecommunications Limited (HKT), Hutchison Telephone Company Limited and China Mobile Hong Kong Company Limited collectively paid just over HK$1 billion altogether in spectrum utilization fees.
SmarTone plans to launch its first 5G services in the second quarter, with the service initially offered in places where there is a high population flow, such as commercial areas. It expects 80 percent coverage across Hong Kong by the end of this year. HKT is aiming to launch 5G services and plans in April. Hutchison's mobile arm, 3 Hong Kong, expects to launch them on 1 April, with indoor coverage initially limited to certain shopping malls, Hong Kong International Airport and the Hong Kong Convention and Exhibition Centre. Outdoor coverage will be focused around the business districts of Central and Admiralty, and other high traffic areas including Causeway Bay, Tsim Sha Tsui, Mong Kong and Yau Ma Tei.
Chow points out that because of the heavy capital investments mobile operators have made in the 5G network, they will need to explore new business models to cover these set-up and maintenance costs. As such, he thinks they will move on from business-to-business and business-to-consumer models to business-to-business-to-consumer ones, under which they will sell 5G services to other businesses, which will then sell them on to their own customers.
"We have been seeing a lot of telecoms operators in Hong Kong designing their own IoT solutions and smart home solutions. Through mergers and acquisitions and partnerships, they are also working with technology companies and media companies to jointly capture new services and revenue opportunities from the 5G network," he says.
Operators are already looking to expand their coverage, as well as explore new offerings to capitalize on the new service, becoming full-service providers offering streaming and gaming services. "5G is not just about price and more data; it is about how we use the data, and the unique experiences and content that we can provide to our consumers," says Susanna Hui, Group Managing Director at HKT. "While at this stage we cannot disclose details of the specific offers and our monetization models, on the consumer side, we will be working with our content media group to provide an extensive and unique content portfolio."
SmarTone, has teamed up with start-ups, including virtual car racing company Formula Square, to provide new content for customers, such as immersive virtual reality (VR) and high definition (HD) experiences, music streaming and new cloud gaming opportunities. It is also developing a range of solutions for enterprises, and alongside its construction offering, it has also trialled innovations in healthcare, including a 5G-connected ambulance that enables doctors to provide remote assistance to patients in moving vehicles, all of which are made possible by the increased connectivity of IoT that 5G enables. "In the digitalization era, more businesses in Hong Kong are proactively adopting different digital solutions not only to improve their business effectiveness and efficiency, but also to fulfil specific purposes, such as improving staff safety and well-being," SmarTone's spokesman says.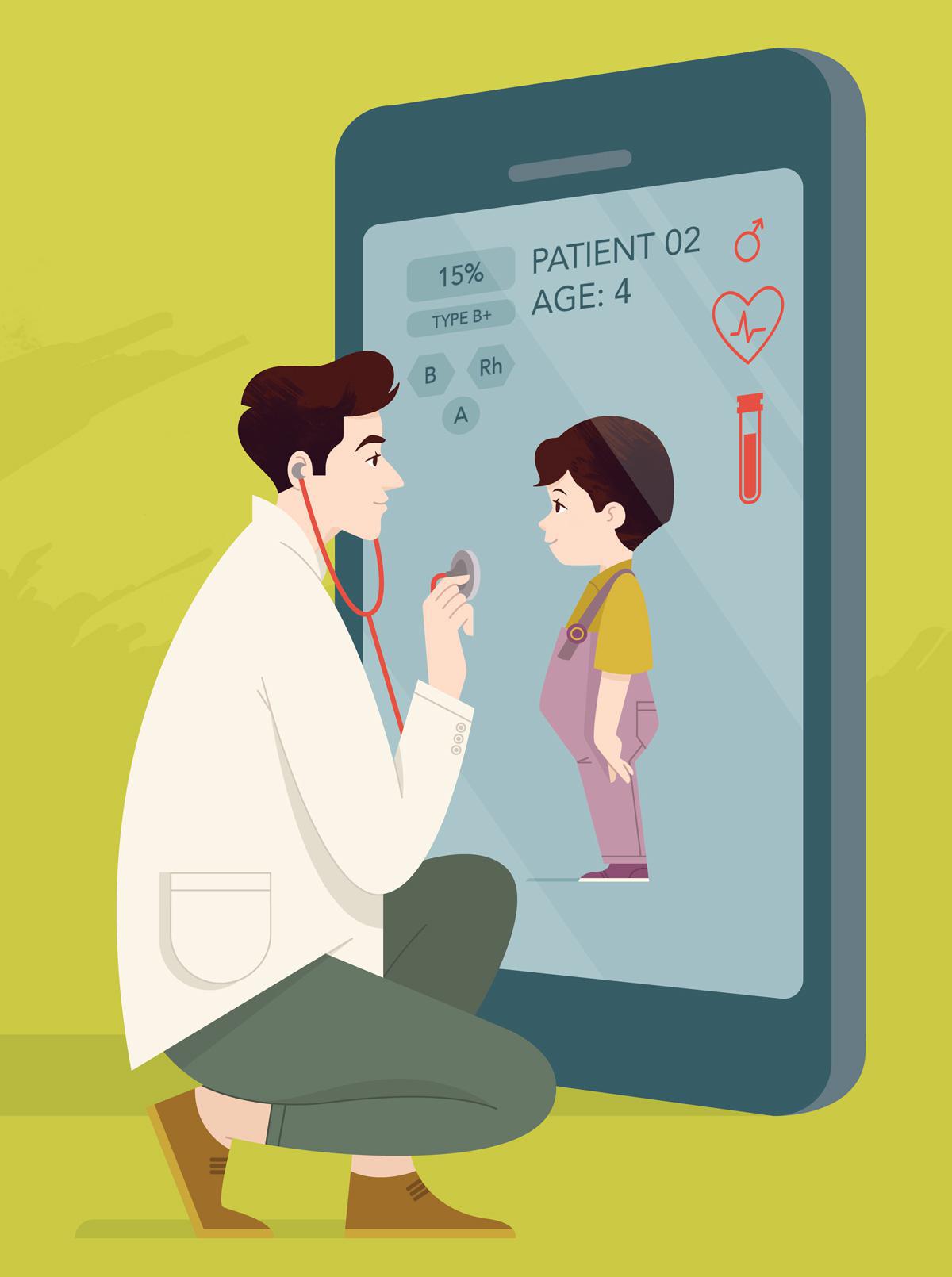 Enhanced entertainment
For consumers, the introduction of 5G will bring increased access to entertainment services, with more streaming options, including for high-end gaming, such as cloud gaming service Google Stadia and Xbox Project xCloud. The speed of 5G will enable a 1 GB file to be downloaded in less than 10 seconds.
It will also enable ultra-HD live videos, such as of sporting events, to be streamed. The viewing experience can be further enhanced through more immersive augmented reality (AR) effects. For example, HKT had planned to offer enhanced coverage of the now postponed Euro 2020 football championship, with features including immersive VR and HD experiences and 360 degree multi-angle views. The higher speeds and lower latency of the 5G network will also enable VR gaming to become a fully immersive experience as players will no longer be held back by time lags.
Accelerating digital transformation
While telecoms may be the most obvious sector that is set to benefit from 5G, the technology is also expected to drive innovation and accelerate digital transformation for other businesses.
Kenny Koo, Hutchison Telecommunications Hong Kong Holdings' Executive Director and Chief Executive Officer, says: "We expect 5G to expedite the pace of digital transformation in Hong Kong, corporate enterprises and even consumers' everyday lives by linking multiple technologies like artificial intelligence (AI), big data, video analytics, robotics, IoT, AR and VR, and autonomous driving on a single platform through technological breakthroughs, including super high speed, low latency and massive connectivity." He expects 5G to increase the use of robots in customer service, such as for unmanned concierge, campus patrol and goods deliveries, while smart property management is also likely to be accelerated by the technology.
Shashi Gowda, Associate Director, Management Consulting (Information Technology Advisory) at KPMG China, says: "5G has the potential to be up to 100 times faster than 4G. This significant increase in bandwidth performance enables a wide range of sophisticated use cases, driving market excitement," he says. "From VR to remote surgery, from drones to self-driving cars, the ability to combine massive data speeds with mobility allows for areas of innovation not possible with 4G or other wireless technologies."
He adds that 5G also enables billons of endpoints to be connected in an "everything-to-everything mode," enabling the creation of complex market solutions that are massive in scale, permanently connected and fully interactive. "Each benefit [of 5G] is significant on its own, but when these are combined with security, mobility and global network roaming, 5G enables an unparalleled level of market innovation," he says.
"Each benefit [of 5G] is significant on its own, but when these are combined with security, mobility and global network roaming, 5G enables an unparalleled level of market innovation."
Based on the impact 3G and 4G had on companies, Chow at PwC expects 5G implementation for businesses to take place over five to six years. In the first two years, when 5G coverage is likely to be limited to urban and densely populated areas, he thinks the industries impacted will be smart home and security solutions, and video streaming businesses, as they embed technologies such as VR and AR to enhance content quality and user experience.
During the next two years, when the network also covers residential areas, Chow expects to see developments involving IoT, industrial automation and smart manufacturing.
In the fifth and sixth years, when the 5G network has full coverage across Hong Kong, he thinks it can modernize the city by supporting autonomous vehicles and smart city innovation.
Steve Lo, Asia-Pacific Chief Innovation Officer at EY, expects companies to leverage 5G to boost their digital capabilities in areas such as AI, autonomous operations, VR and robotics to deliver big gains in productivity. He gives the example of an insurance damage appraiser using 5G-enabled connectivity to send a large number of photographs on-the-spot from an appraisal location back to the claims team. "This will help to speed up claim processes and lower the chance of human error," he says.
Lo also expects companies to use 5G to realize the full benefits of IoT. "IoT adoption is occurring at a rapid pace, and many analysts forecast investments in IoT will double in the coming five years," he says. He expects manufacturing companies to be particular beneficiaries in this area, pointing out that IoT offers shorter machine downtime, higher product quality, predictive maintenance and more informed decision-making.
Gowda thinks the introduction of 5G will also lead to significant developments in smart city solutions. "Smart city ecosystem providers will take advantage of 5G capacity to provide always-on IoT solutions that enable an increasing range of solutions, such as smart grid and smart traffic solutions," he says. Meanwhile, SmarTone's spokesman suggests companies should prepare for the changes 5G will bring by looking into cross-industry collaboration with start-ups and business partners to co-create new 5G use cases.
Small- and medium-sized businesses are also set to benefit, according to Kevin Fitzgerald, Managing Director – Asia at accounting software group Xero. "Moving business operations online used to be out of reach and expensive for smaller organizations. However, with 5G as the foundation, the true benefits of cloud-based operations will be brought to light," he says. He gives the example of e-commerce sales information being seamlessly integrated with accounting and fintech software to offer business owners deeper insights that will help them to drive long-term growth.
Managing the data
Institute members who are consultants can assist companies in capturing the opportunities 5G creates by helping to analyse the vast amounts of data that will be collected. "The high performance of 5G could enable live big data analytics, allowing users of financial information to react to business intelligence faster," says Lo.
Gowda agrees: "By providing tools, frameworks and subject matter expertise to tackle customer challenges, accountants can support their clients' efforts to reduce the cost of operations, enable rapid decision-making, support new product development and market innovation, and evaluate market conditions, as well as accurately predict and forecast trends and activity."
But he cautions that 5G will take time to fully mature and accountants will need to help their clients' factor this into their business plans. "Promised capabilities are not yet fully realized or mature. For example, latency of one millisecond has not yet been demonstrated in the field. Business and market strategies, as well as early adopters of 5G technology, need to incorporate these limitations into viable business models to actualize value, return on investment and profitability," he says.
"Promised capabilities are not yet fully realized or mature…Business and market strategies, as well as early adopters of 5G technology, need to incorporate these limitations into viable business models."
In the small- and medium-sized sector, Fitzgerald points out that the introduction of 5G to existing apps on cloud accounting platforms will give small businesses and their advisors a broader overview of the business across different functions. "Accountants can harness the high volume of real-time data by conducting short and long-term cash flow forecasting and support their clients with business planning as efficiently as possible." He adds that tax preparation and other administrative tasks can also be automated, enabling accountants to conduct more strategic, analytical work for clients.
As well as helping companies to access the new opportunities, accountants can also help them to manage the risks 5G creates. Lo points out that the widening use case scenarios that 5G enables, such as autonomous vehicles and smart health care, make network security a paramount issue. "As companies start to adopt new technologies, there is no substitute for a well implemented cybersecurity governance programme to prevent undesirable network incidents from taking place."
Data privacy and security should therefore be on top when companies build their 5G strategy, says Chow of PwC. "As accountants, we are experts in how to give assurance on systems, how to build in the proper safeguards and also monitor systems to ensure there is proper control over how the data being is captured, processed and stored," he says.
He adds that accountants can also help their clients manage the risks from disruption, pointing out that 5G will likely drive innovation and lead to new business models, which have the potential to disrupt incumbent companies. He suggests companies should aim to become disruptors themselves through embracing the emerging technology or forming partnerships with technology start-ups.
Lo expects 5G to also have an impact on accounting firms through the applicability of machine learning and AI in assisting in certain parts of their audit procedures. "5G networks are well positioned to accommodate the substantial bandwidth required for high-speed processing. These new technologies will have profound impacts on the accounting industry, and it is crucial that practitioners in the field understand the technology, adopt an open attitude and be prepared for change," he says.
---
Steve Lo, Asia-Pacific Chief Innovation Officer at EY, points out that 5G adoption is likely to involve capital intensive hardware, meaning companies will need to put in place a forward-looking financial budget to ensure funds are readily available when needed. "EY's latest study shows that one out of seven businesses has already apportioned IT budget toward 5G adoption, and more than half of them have plans for deployment within two years," he says.