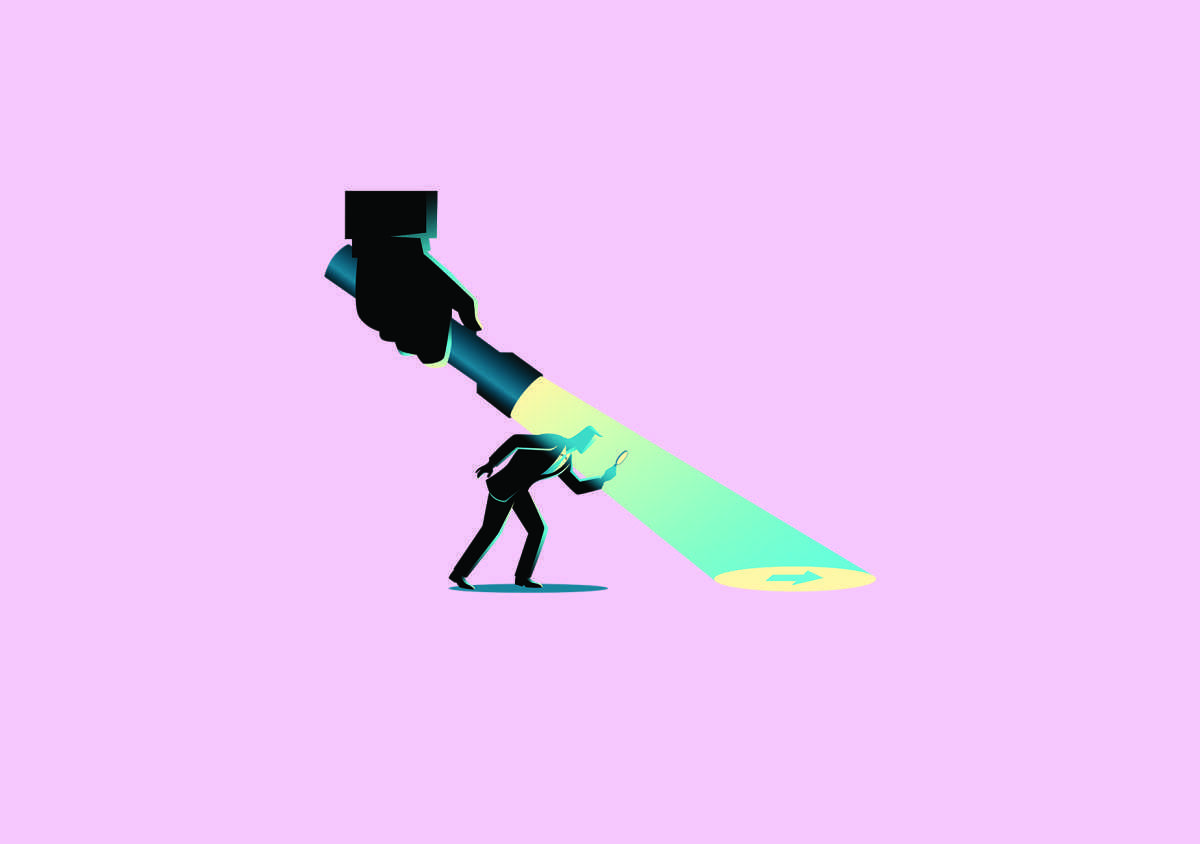 Financial reporting
Institute's roundtable discussion on IASB Discussion Paper Business Combinations – Disclosures, Goodwill and Impairment
On 6 October, the Institute will hold a roundtable discussion on International Accounting Standards Board (IASB) Discussion Paper DP/2020/1 Business Combinations – Disclosures, Goodwill and Impairment. Do not miss this opportunity to share your views on the paper, which sets out possible improvements to the information companies report about acquisitions and to the accounting for goodwill. Members can submit their comments on the paper by 14 November.
Recordings of IASB webinars
The English and Putonghua recordings of the webinars providing an overview of the Discussion Paper Business Combinations – Disclosures, Goodwill and Impairment held by the IASB are also now available.
Recordings of three webinars held by the IASB on Exposure Draft ED/2019/7 General Presentation and Disclosures are available now. Members can submit their comments on the exposure draft by 21 August.
Amendments to IFRS 17
The IASB issued amendments to International Financial Reporting Standard (IFRS) 17 Insurance Contracts on 25 June. The amendments do not change the fundamental principles of the standard, but rather are designed to (1) reduce costs, (2) make results easier to explain, and (3) extend the effective date of IFRS 17 to 1 January 2023.
Project update on Business Combinations under Common Control
In an IASB project update, a board member of the IASB summarizes and discusses the board's preliminary views reached in its Business Combinations under Common Control research project. The IASB expects to issue a discussion paper in September to seek stakeholders' views.
IASB podcast and update
The June podcast, focusing on the IASB's discussions at its monthly meeting, and the June Update newsletter, highlighting the tentative decisions reached at that meeting, are now available.
IFRS for SMEs update
The June 2020 IFRS for SMEs Update newsletter, providing a summary of news, events, and other information about the IFRS for SMEs standard and related activities, is now available.
IFRS Interpretations Committee updates and podcasts
The June IFRS Interpretations Committee Update newsletter, summarizing the decisions reached by the interpretations committee at its June meeting, is now available, together with two podcasts that highlight key activities undertaken by the interpretations committee to support the consistent application of IFRSs.
Auditing and assurance
Invitations to comment
The Institute is seeking comments on:
Exposure Draft Practice Note 810.2 (Revised) The Duties of the Auditor of an Insurer authorized under the Insurance Ordinance by 3 August.
The International Auditing and Assurance Standards Board (IAASB) Exposure Draft ISA 600 (Revised) Special Considerations – Audits of Group Financial Statements (Including the Work of Component Auditors) and Proposed Conforming and Consequential Amendments to Other ISAs by 14 August.
IFAC webinars
Join the International Federation of Accountants' (IFAC) weekly webinar series on practical audit quality considerations in the pandemic environment. Participants will hear different perspectives, experiences, and insights from a variety of audit leaders.
Revisions to Auditing and Assurance Circular
The Institute's previously-issued Circular on Reporting under the Catering Business (Social Distancing) Subsidy Scheme has been updated for the reporting period from May to October 2020.
IAASB guidance
The IAASB released the following COVID-19 pandemic-related guidance:
Guidance on review engagements on interim financial information in the current evolving environment due to COVID-19; and
Guidance on auditing accounting estimates in the current evolving environment due to COVID-19.
IAASB's June board meeting
Meeting highlights and audio recordings of the IAASB's June board meeting are now available.
Recordings of IAASB webinars
The recordings of two IAASB webinars on consultations that are currently open for public comments are now available:
Proposed ISA 600 (Revised) webinar recording.
Proposed guidance: extended external reporting assurance webinar recording.
Revisions to Notes relating to Legislative Council Election
The Registration and Electoral Office has updated the Notes for Candidate and Independent Auditor of Candidate of 2020 Legislative Council Election.
Ethics
The IESBA's June meeting
Audio recordings of the International Ethics Standards Board for Accountants' (IESBA) June virtual meeting are now available.
Extended external reporting
Invitation to comment
The International Integrated Reporting Council (IIRC) is revising the International Integrated Reporting Framework, and is seeking comments on its consultation draft. The consultation is open until 19 August. See A Plus June issue for a profile of the IIRC's CEO.
Corporate finance
Invitation to comment
The Securities and Futures Commission is seeking comments on Consultation Paper on Proposed Amendments to the Code on Real Estate Investment Trusts by 10 August.
HKEX launches STAGE – a new platform on sustainable and green finance
The Hong Kong Exchanges and Clearing Limited (HKEX) on 18 June launched the HKEX Sustainable and Green Exchange, STAGE. This new information platform is the first-of-its-kind in Asia, and will act as a central hub for data and information on sustainable and green finance investments in the region. Please refer to the press release for details.
Sustainability
New podcast on sustainability
Accounting for Sustainability have just launched a new podcast series featuring finance leaders discussing sustainability. The first episode, "Money doesn't grow on trees, or does it? How biodiversity impacts finance," is available now and explores why biodiversity is important to every business and how finance can contribute.
Taxation
Announcements by the Inland Revenue Department
Members may wish to be aware of the following matters:
Gazettal of Inland Revenue (Amendment) (Ship Leasing Tax Concessions) Ordinance 2020.
Stock Borrowing Relief – Filing of Return of Stock Borrowing Transactions.
Tax obligations of property owners.
Tax obligations of taxpayers and employers.
Online appointment booking for Business Registration Office Counter Services (with effect from 22 June 2020).
Departmental Interpretation and Practice Note (DIPN) 42 (Revised).
DIPN 61 on profits tax exemption for funds.
File your tax return on time.
Tax concessions bill passed.
Tax Guide for Charitable Institutions and Trusts of a Public Character (Chinese version).
Stamp Duty statistics.
Legislation and other initiatives
FATF's publication on high-risk and other monitored jurisdictions
The Financial Action Task Force (FATF) published a statement on 30 June, advising that, in response to COVID-19, since 28 April it has decided to pause the review process for the list of high-risk jurisdictions subject to a call for action. Reference should continue to be made to the previously issued list of High-Risk Jurisdictions subject to a Call for Action adopted in February.
The FATF also issued a statement Jurisdictions under Increased Monitoring. The FATF has granted 16 jurisdictions an additional four months for deadlines.
AML notices
For the current lists of terrorists, terrorist associates and relevant persons or entities under United Nations sanctions, members should refer regularly to the Institute's Anti-money laundering (AML) webpage. Other useful documents and guidance can also be found on the same page.
Please refer to the full versions of Technical News on the Institute's website