Janice Wong is no barista, but she has no problem distinguishing the subtle and complex flavours of a cup of coffee. "Sometimes, when I'm served a milk-based coffee, I can taste if the barista has done a really great job," says Wong, a Hong Kong Institute of CPAs member.
Her palate wasn't always so well-developed. Like most CPAs, Wong was fuelled by three to four cups of coffee a day during her days as a Big Four auditor. "But we didn't actually appreciate the taste," she says. "After I joined Pacific Coffee, I was exposed to different types of coffee beans and when I drink a milk-based coffee or a hand drip coffee, I try to pick up specific flavours, guided by the operating team. It's interesting."
Wong joined Pacific Coffee Company, the Hong Kong coffee chain with 130 stores around the city, in 2017 as its Finance Director. It also has operations in Malaysia, Singapore and Mainland China. The company's internal corporate culture took Wong by surprise. "I thought because it is a coffee chain, it would be more focused on production and standardized procedures. But office staff, including finance and business development staff, are encouraged to learn how to make a good cup of coffee, and internal training classes are organized for backend staff.
"It's easy to make a cup of coffee but it's difficult to make it taste good and get the flavours right," she adds. "I never thought how much water temperature affects the coffee flavour. My colleagues tell me how to grind the beans to make it better, and how different beans would need different types of grinders. There's a lot of details."
Coffee, of course, is among the most consumed beverages worldwide. "I like being in an industry that is related to day-to-day life. It boosts people up and gives people energy," says Wong.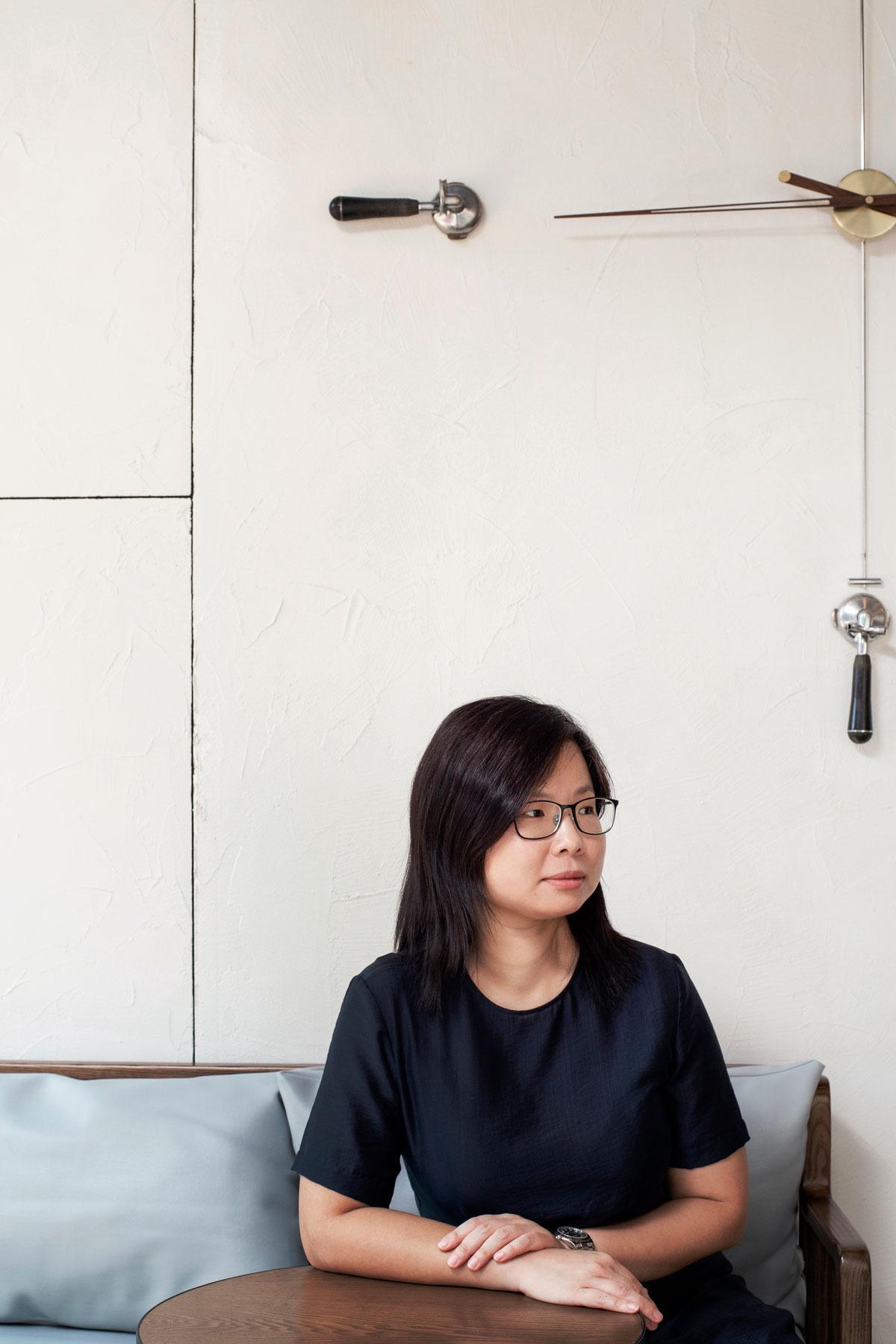 Transforming finance 
In the same year Wong joined Pacific Coffee, its parent company, China Resources Enterprise, had set up a shared service centre in Hong Kong. Wong saw this as the perfect time and opportunity to transform her traditional finance team into a more modern one. "Paper-based or daily transaction-based work, like monthly closing or payment processes, was going to be relocated to the shared service centre, which meant the finance team had more time to work on boosting the business from a finance point of view," says Wong.
But before she got to work, Wong first had to change the mindset of the chief executive officer and operating team heads who, at the time, viewed her department as mainly responsible for financial reporting. "A key characteristic of a modern operational finance team is that it is a business partner involved in planning and evaluating business activities, rather than just reporting. To change the CEO's mindset, I shared the latest industry practices with him from a finance perspective and explained how these could be practically implemented in Pacific Coffee," she says.
Her enrolment in the Institute's Financial Controllership Programme (FCP) in 2018 and other seminars run by the Institute and the Big Four equipped her with the knowledge she needed to back up her explanations, she adds. "The FCP module I liked most was Accounting for Performance and Decision Making. The instructor shared a lot from his solid practical experience, which I found really fruitful. Also, during the group discussions for class exercises, classmates shared how things were really done back in their offices, like how to approve a transaction, manage budgets, make open or close store decisions. That provided me with new ideas," she recalls. "Through taking those classes and talking to fellow CPAs engaged in these activities, I have a better idea on how business partnering is being done at other companies."
Wong then selected a few small-scale projects to get started on, for example an advertising campaign promoting the company's new coffee beans, demonstrating how the finance function could help with planning and evaluating a project. "Among those testing points, we discussed their objectives, which were the key evaluation points at a later stage, set hard rules, for example the minimum gross profit percentage, and forecasted its financial impact and return. We assisted with post-evaluation too," Wong explains. "The CEO was satisfied with the analysis and the recommendations we provided on the projects. He then started to be more open to involving the finance team in the planning and evaluation of business activities." Lastly, Wong shared her ideas with the CEO on how to train her team to develop the operating finance function. "I suggested to assign some team members to operating teams in order to increase their understanding of the business from an operations point of view, and also to first try processing a smaller pool of data to train my team's data processing and analytical skills."
When Janice Wong joined Pacific Coffee in 2017, she focused on helping her finance team to focus more on the operations of the business.

Coffee and COVID 
The ongoing COVID-19 pandemic has hit many industries, not least of all the coffee sector. According to Wong, the crisis has impacted Pacific Coffee in a myriad of ways. "Short-term-wise, we've seen a decrease in profitability driven by people working from home. A lot of our stores are in commercial areas and some are inside office buildings like HSBC and some Big Four firms, so these stores have been seriously impacted by work-from-home arrangements," she says.
Despite a drop in footfall, particularly when social distancing measures were in place, Wong has observed an increase in e-commerce sales. "We see people's behaviour changing with fewer people preferring to dine out and more people moving onto food and beverage delivery, and with that, we've seen an increase in online orders of coffee beans and coffee machines. This was a surprise. So I think in the long term, we'll most likely see more people enjoying coffee at home and this will lessen the need for coffee companies to rely on the importance of a physical coffeehouse."
Overall the pandemic's impact on the industry is not so worrying, believes Wong. The sense of community that coffee shops provide will help it to survive, she notes. "It's common to see Hong Kong people studying or doing business discussions or even negotiating contracts in coffee shops – we don't see that changing," she explains. "I think the coffee market is not seriously impacted by the pandemic because the coffee drinking habits of people in Hong Kong are deeply rooted, so I think the coffee market will still be as good as before, but the way we sell the coffee might change."
A competitive landscape 
Pacific Coffee is part of a highly competitive coffee landscape, Wong says. In the last five years, Hong Kong has seen the number of independent coffeehouses increase dramatically. "The challenge for us is definitely the saturation of the market. Not only are there a lot of Hong Kong coffee shops, but we also have competitors from overseas markets like Blue Bottle Coffee," she says, referring to the coffee retailer from California that opened its first Hong Kong branch in Central in April.
"Coffee in Hong Kong is actually one of the most expensive in the world – around US$4-US$5 per cup – so we have very limited room to increase the price of our coffee yet the operating costs are high."
Maintaining a profitable coffee business in Hong Kong is also challenging, she notes. "There was one coffee shop from South Korea that set up a shop in Hong Kong, then it left, then it came back to Hong Kong again. High operating costs and the fact that Hong Kong is one of the most expensive cities in the world make it difficult to sustain a business," she says. "Coffee in Hong Kong is actually one of the most expensive in the world – around US$4-US$5 per cup – so we have very limited room to increase the price of our coffee yet the operating costs are high."
To compete against those independent cafes, Wong says it's important for the company to focus on its core strengths. "Our core strength is our long history in the industry. We know coffee and we have a very stable supply base. That's how we maintain our market share. Starbucks drinks are more colourful and they serve sweeter drinks, while we do not serve colourful or fruity drinks. I wouldn't say we compete with them, we just stick to our core strengths and serve coffee to different types of people."
Always moving 
As the daughter of an accountant father, Wong never considered any other career path before studying accounting at The Hong Kong University of Science and Technology. After graduating, she worked on small-sized entity audits at PwC for two years before moving to KPMG to work on audits of larger-sized entities and listed companies for five years.
"Thinking back on my audit life, it was very interesting because it gave me the chance to travel across China and to Tokyo, and we got to see different business models in manufacturing, food and beverage and retail. It was also where I trained up on my basic understanding of financial statements, which is the backbone of a business. How we should interpret a financial statement and how we should determine whether there are any areas we should look deeper," she explains.
"The experience in negotiating with the investors and presenting our business to the investors – this is what I got from the project."
Wong was then headhunted to join a manufacturing company in Fujian as its financial controller. The company was looking to list on the Hong Kong Stock Exchange. "My primary duty was to work on the pre-initial public offering (IPO) project. I coordinated the project and helped them get listed on the main board in 2012. It allowed me to have a grasp on the capital market in Hong Kong," she says. "This was the first time I was involved in a pre-IPO project and handled the regulators, the Hong Kong Stock Exchange and Securities and Futures Commission. Although Pacific Coffee is not listed now, the experience in handling external professional parties like lawyers and banks is still very useful in my current role. The experience in negotiating with the investors and presenting our business to the investors – this is what I got from the project."
After the company listed, Wong joined TCL Communication, a global mobile device manufacturer and Internet service provider headquartered in Shenzhen, as a senior finance manager. "Its headquarter is like a giant shared service centre where we supported the worldwide operations from Shenzhen," she says. Wong was responsible for the company's business in North America, and her duties included financial reporting, sales contract reviews, and working with the local finance team on tax filing, auditing, payments and credit control.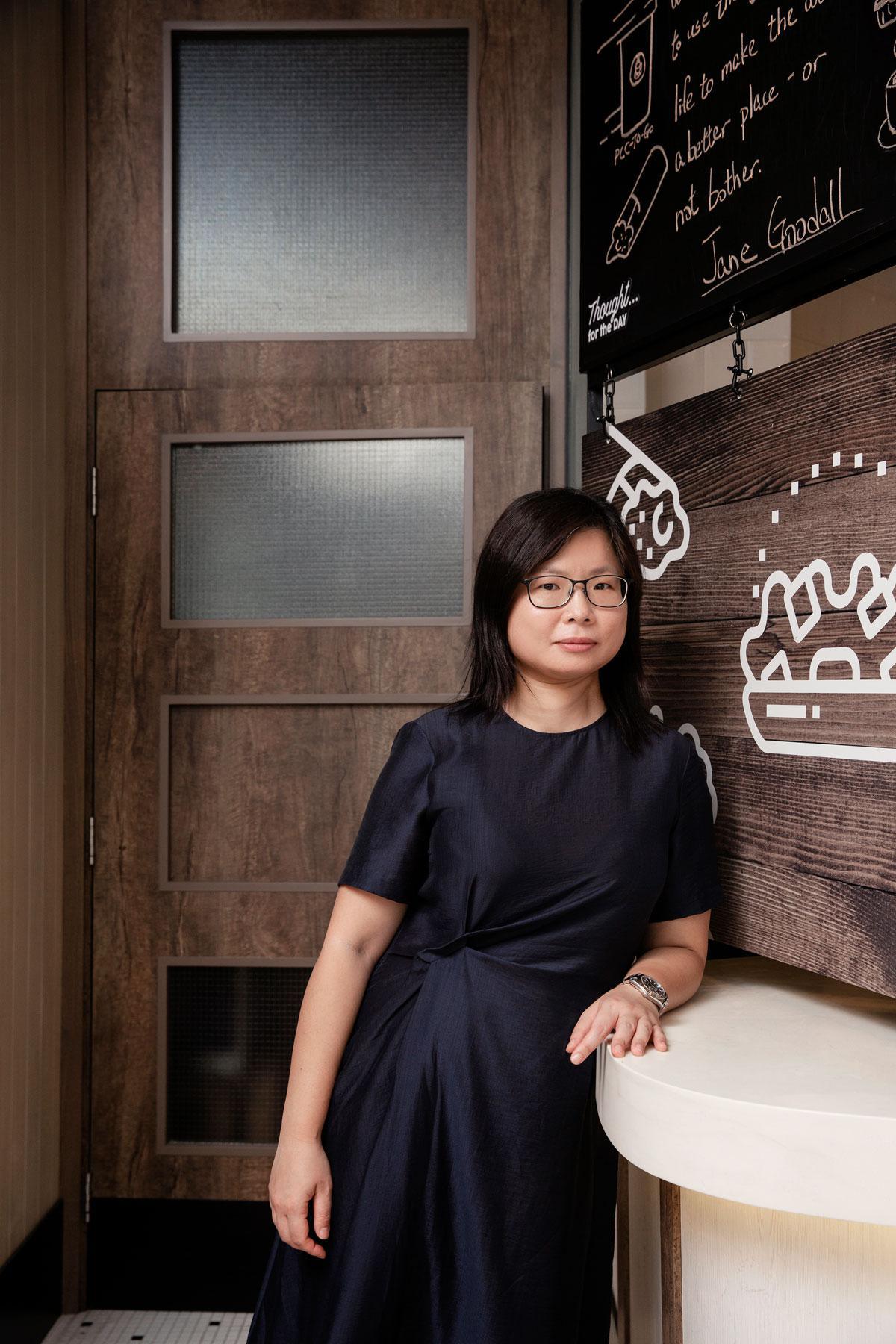 Wong started her career at PwC as an auditor and then moved to a manufacturing company in Fujian then TCL Communication. She joined the Institute's Financial Controllership Programme in 2018.
"I also helped with the business set up in South Korea, which was a new market for TCL. Business set up referred to creating the business establishment that could facilitate the needs of the new customers at the lowest cost and risk to TCL. From a finance perspective, we advised the top management on the costs, for example, cost on setting up companies and its statutory requirements, exit costs and the risks involved for different forms of businesses."
The daily commute from Hong Kong to Shenzhen was tiring, so Wong joined China Resources Enterprise as a senior finance manager before being transferred to Pacific Coffee over two years later. "Both TCL and China Resources Enterprise are sizable companies. They have a very structured organizational chart and very structured rules, so I saw the best practices on how to set up internal controls and how to structure a company, and I brought that to Pacific Coffee," she says. China Resources Enterprise bought an 80 percent stake in the Hong Kong coffee chain in 2010 and now owns 100 percent of it. The work to align the two businesses is still ongoing, adds Wong. "We are still in the process of uplifting our internal controls and other standards to the China Resources Enterprise level so my previous experiences help me with that."
Wong is keen on taking the next step in her career with the company. She recently completed her first year as a Masters of Business Administration student at City University of Hong Kong. "As a Finance Director, I have to be open to new technologies and new knowledge. When I first joined Pacific Coffee, that was my first time being a team head. Now I feel that I need to do more to work better with other departments in the company, especially people who are not CPAs, and make myself even more eligible for being top management. Through the masters programme, I hope to become a better decision maker and better communicator," says Wong, as she finishes off her go-to tall skinny latte.
---
Hong Kong's coffee culture has evolved significantly over the years, says Janice Wong. "People in Hong Kong have been drinking coffee for a very long time. They accept a large variety of coffee, from expensive hand drip coffee to coffee brewed in Cha chaan tengs. We love all kinds of coffee," she says.