IIRC begins revision of <IR> Framework
The International Integrated Reporting Council (IIRC) announced plans to revise its current set of reporting principles, the Integrated Reporting (<IR>) Framework. The revision, which the IIRC hopes to launch before the end of this year, aims to emphasize how organizations can use the <IR> Framework more effectively, as they increasingly respond and adapt to megatrends, such as the United Nations' 17 Sustainable Development Goals, climate change, inclusive capitalism and corporate governance. The IIRC has called for market feedback on three specific themes to inform the direction of the revision of its <IR> Framework by 20 March. It plans to release the consultation draft in May. This is the first major revision since the IIRC published the <IR> Framework in December 2013.
HKEX demands more disclosure from IPO applicants
The Hong Kong Exchanges and Clearing (HKEX) is demanding initial public offering (IPO) candidates to clarify the impact the coronavirus outbreak has had on their business and operations. Applicants must fully disclose whether they have experienced value chain disruptions and the extent to which they have been able to resume normal operations since the outbreak in January. The decision, announced on 25 February, will cause difficulties for companies looking to launch IPOs but is necessary "to protect investor interests," said Wilson Chow, Global Technology, Media and Telecommunications Industry Leader at PwC. "Therefore, they are paying attention to whether the virus outbreak will dampen the prospects of IPO candidates," he said. Despite the measures, Hong Kong and Mainland China expect more companies, especially technology companies to list in the second half of the year, according to financial advisors.
U.K. watchdog threathens firms with reforms
The Financial Reporting Council (FRC) in the United Kingdom announced plans on 27 February to break up the Big Four accounting firms in letters sent to their leaders. The letters indicated guidelines for the Big Four to separate their audit and consulting operations in the U.K. as part of the FRC's efforts to improve audit quality. The FRC is calling for financially independent audit operations with separate boards led by independent chairs. "We are moving ahead under our own steam to push firms to make suitable changes to ensure sustainability and transparency in audit," said a spokesperson for the regulator.
China injects 1.2. trillion yuan to stabilize markets amid coronavirus
Mainland China's central bank pumped 1.2 trillion yuan into its financial markets on 2 February, as part of an effort by regulators to mitigate market volatility amid the coronavirus outbreak in the country. The People's Bank of China said the decision was to "ensure sufficient liquidity supply." It is the largest single-day reverse repo operation ever conducted and came a day after markets resumed following the Lunar New Year holiday. The injection is one of 30 measures announced to shield the economy against further disruption from the outbreak of COVID-19, another one of which includes subsidies on interest payments for some companies.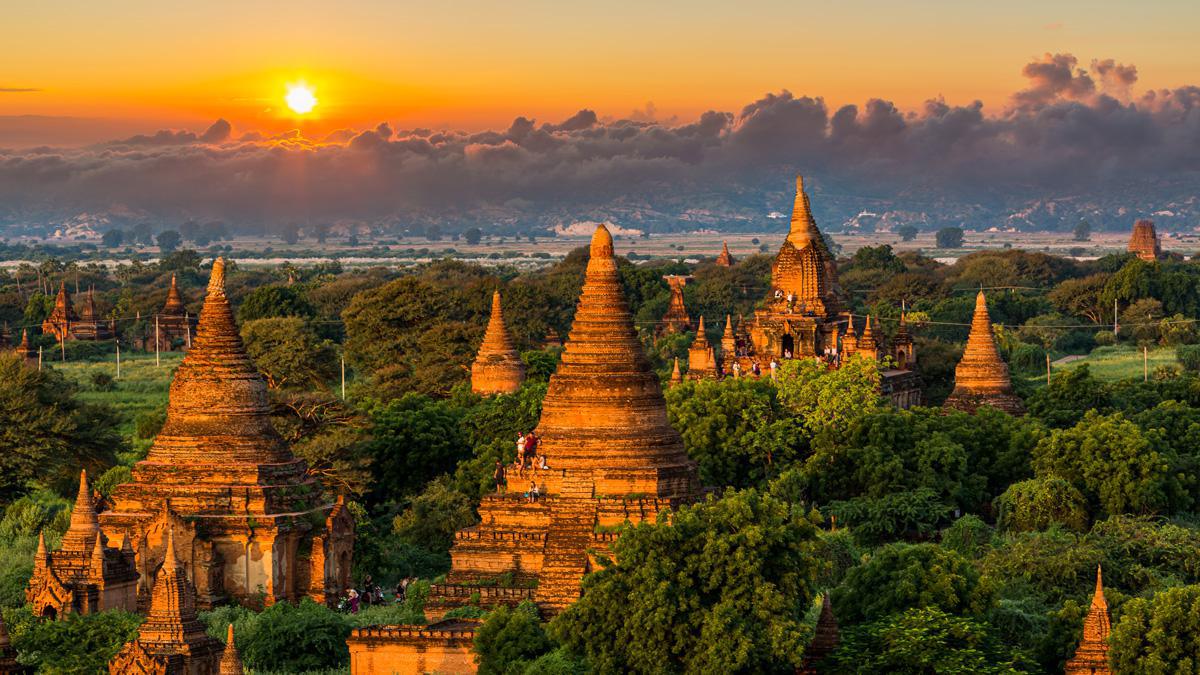 Myanmar added to money-laundering watchlist
The Financial Action Task Force (FATF) has added Myanmar onto its money-laundering watchlist or "gray list," urging the country to boost its efforts to seize crime proceeds. In a statement issued on 21 February, the FATF noted that though Myanmar had made progress by introducing legislative measures to curb money-laundering and new regulations for its cash-based remittance system, it also found that the country still "faces extremely high levels of proceeds-generating crimes" and was "exposed to a large number of very significant money laundering threats."
Accountants in the U.K. urged to help fight climate change
The Institute of Chartered Accountants in England and Wales (ICAEW) called on members of the Accounting for Sustainability Project (A4S) to integrate climate risk into audits to drive companies to set more sustainable business strategies. The ICAEW wants A4S's global alliance of accountants, which includes the Institute, to use their skills to help prepare businesses for the risks posed by climate change. "Chartered accountants bring practical skills like measurement and management to the table, and can work with business to build green policies into their working practices," said Michael Izza, Chief Executive of the ICAEW. The call comes a week after the Financial Reporting Council launched a review into whether companies and their auditors are adequately reflecting the financial risks of climate change in their annual financial accounts.
SEC to investigate Mattel's accounting
Toy company Mattel has received a subpoena from the Securities and Exchange Commission in the United States seeking documents related to an anonymous whistleblower letter concerning allegations over accounting errors, the company announced in a regulatory filing on 25 February. The company's audit committee launched an independent investigation into the allegations upon receiving the letter in August 2019. The company announced in October that "the investigation determined that income tax expense was understated by US$109 million in the third quarter of 2017 and overstated by US$109 million in the fourth quarter of 2017." The probe also uncovered material weaknesses in its internal controls over financial reporting. Mattel said it's now responding to that subpoena.

Cayman Islands added to EU blacklist
​The European Union (EU) added the Cayman Islands to its tax havens blacklist on 12 February for failing to crack down on tax abuse. Blacklisted countries face difficulties accessing funding programmes from the EU, while European companies doing business in those jurisdictions have to take additional compliance measures. The EU said the Cayman Islands, which has no income tax, capital gains tax or corporation tax, does not have the appropriate measures in place to prevent tax abuse and allows companies to register there despite having minimal presence in the territory.
36% of organizations have cybersecurity measures
​Only 36 percent of organizations say cybersecurity is involved at the initial planning stage of new digital initiatives, according to a new survey by EY. The EY Global Information Security Survey, released this year, also reported that one in five respondents' companies spends less than 5 percent of their cybersecurity budget on supporting new initiatives. The study also found that a lack of communication with cybersecurity staff was common within companies. The results come amid increasing cyber and privacy threats, with 59 percent of the organizations surveyed found to have faced a material or significant incident in the past year.
Facebook sued US$9 billion for tax evasion
Facebook went to trial on 25 February on charges of owing more US$9 billion in taxes linked to its decision to shift profits to Ireland to avoid paying higher taxes in the United States. The Internal Revenue Service (IRS) argues that Facebook understated the value of the intellectual property it sold to its Irish subsidiary in 2010 during its overseas expansion. The move is common among multinational companies in the U.S. due to Ireland's lower tax rates, one which the IRS claims reduced Facebook's U.S. tax bill. Under the arrangement, the Irish subsidiary paid its U.S. parent company more than US$14 billion in royalties between 2010-2016 in exchange for access to Facebook's trademark, users and technology. The tech giant has defended its decision to sell intellectual property to its subsidiary, and attributes the low valuation to its international expansion, and development of a few profitable advertising products.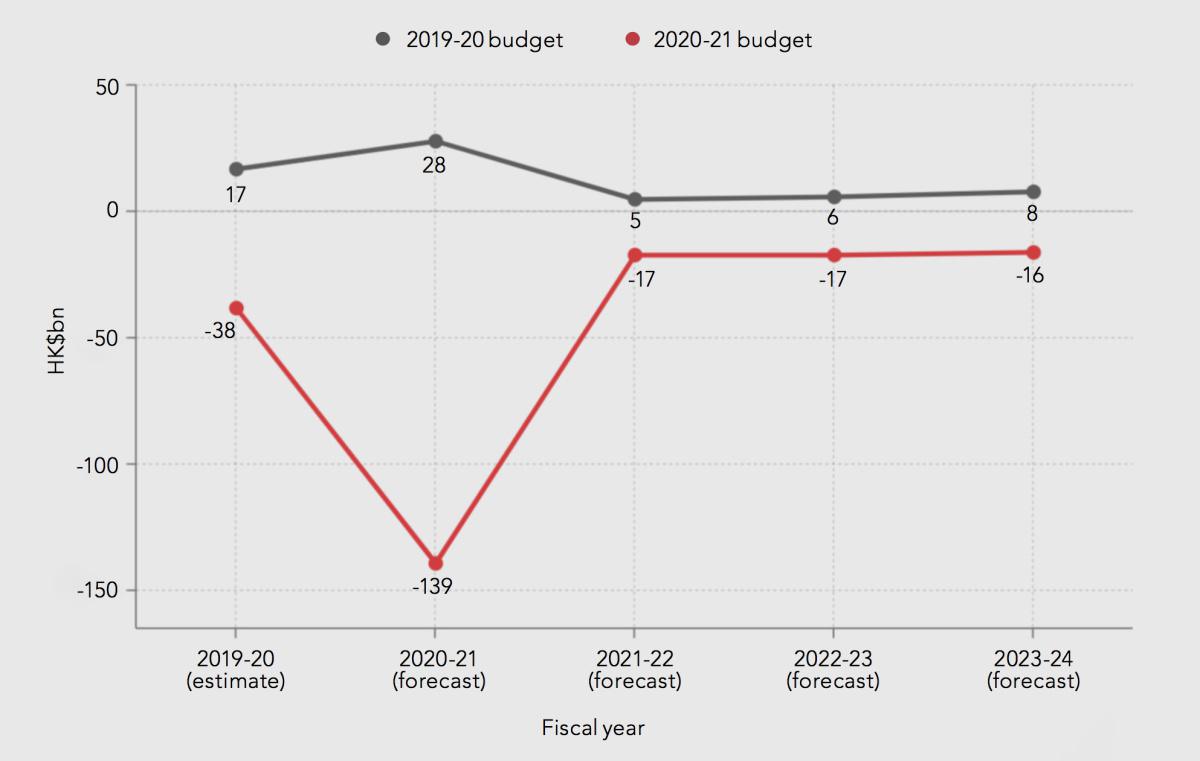 Consolidated Hong Kong government balance (HK$bn) – 2019-20 budget vs. 2020-21 budget
The Financial Secretary's 2020-21 budget, on 26 February, included medium-term budget forecasts showing Hong Kong would enter a lasting structural deficit due to increased recurrent expenditure. This was a significant downgrade on the 2019-20 budget, with public spending as a percentage of gross domestic product up by 2 percentage points each year from 2021-22 onwards.