KPMG U.S. opens technology training centre
KPMG in the United States opened its new US$450 million technology-focused training centre in Orlando, Florida, on 14 January. The move is part of the firm's effort to keep its employees up to date on new technologies while also reinforcing important cultural values and giving workers a chance to interact with one another. The employee training facility, KPMG Lakehouse, aims to build on current skills and cover the basics of blockchain and artificial intelligence. The 800,000 square-foot facility will feature 800 guest rooms, 90 classrooms, a 1,000-seat hall and spaces for staff to meet with clients and test new tools and products.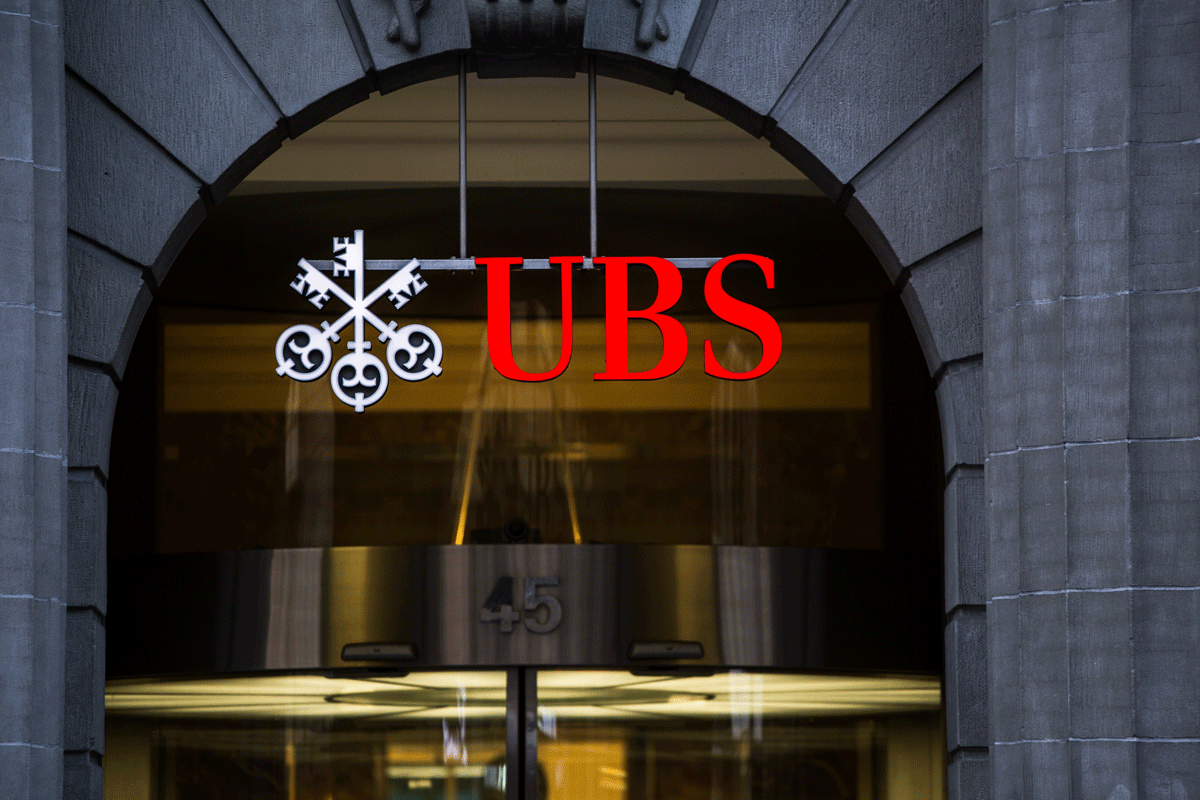 Ban on UBS IPOs lifted early
The Securities and Futures Commission (SFC) has lifted a ban on UBS Hong Kong from leading initial public offerings (IPO) after 10 months, two months short of the initial one year it was given, following a review of the bank's enhanced governance processes. The external reviewer looked at UBS's sponsor work in its two most recent listing applications, which were completed prior to the ban, and found that the bank had performed adequate and effective due diligence. The ban, which came into effect in March 2019, prevented the bank from sponsoring or leading IPOs in Hong Kong following due diligence failings on three prior listings. The SFC has been cracking down on banks not properly carrying out their duties as sponsors, after a string of scandals at newly listed companies.
Hong Kong to lead IPO markets, say PwC 
Hong Kong will continue to rank among the top three centres globally for initial public offerings (IPO), with over 180 companies expected to raise between HK$230 billion and HK$260 billion in 2020. This is according to PwC's IPO Market Year End Review for 2019 and Outlook for 2020 released on 2 January. Despite the forecast being 17.6 percent lower than the total of HK$315.5 billion following 184 IPOs in 2019, the highest raised since 2010, the estimates are in line with the average of the past 10 years. To maintain its IPO position, the city hopes to draw more listings from large companies similar to Alibaba and Budweiser Brewing Company APAC, which listed in Hong Kong last year. New York's Nasdaq is currently the second largest IPO market.
AML fines total US$8.14 billion in 2019
A total of US$8.14 billion in anti-money laundering (AML) penalties for 58 AML-related breaches were issued globally in 2019, according to automated Know-Your-Customer solutions company Encompass Corporation. Breaches in the United States and the United Kingdom accounted for more than 30 percent of the total, with 25 penalties in the U.S. and 12 in the U.K. Fines were handed down by regulators across multiple jurisdictions such as Belgium, Bermuda, France, Germany, Hong Kong, India, Ireland, Latvia, Lithuania, the Netherlands, Norway and Tanzania. 2014 still holds the record for the highest total value of AML fines at US$10.89 billion.
Hongkongers put 9% of savings in pension funds
Hong Kong's Mandatory Provident Fund (MPF) is third choice for the city's working population in terms of allocating their retirement savings, according a Hong Kong Investment Funds Association (HKIFA) survey. Hong Kong people put aside about 9 percent of their savings in the MPF and other pension plans, while around 53 percent of their savings goes into bank deposits and 21 percent in stock investments. "The working population believes that post-retirement income will come from multiple sources, and relying on MPF alone will not be sufficient," Terry Pan, who chairs the pensions sub-committee at HKIFA, said at a media briefing.
​Chair of German payment processor resigns amid accounting controversy
Wulf Matthias, Chairman of Wirecard AG, announced his resignation on 10 January after months of controversy involving the German digital payments company's accounting practices. Thomas Eichelmann, member of the company's supervisory board and head of the audit committee, will replace Matthias, who stepped down citing "personal reasons." The company's shares have steadily plunged for more than a year following media reports calling into question its accounting methods related to its Singapore branch, all of which Wirecard AG has denied. The company, headquartered in Munich's Aschheim district, offers its customers electronic payment transaction services and risk management, as well as the issuing and processing of physical and virtual cards.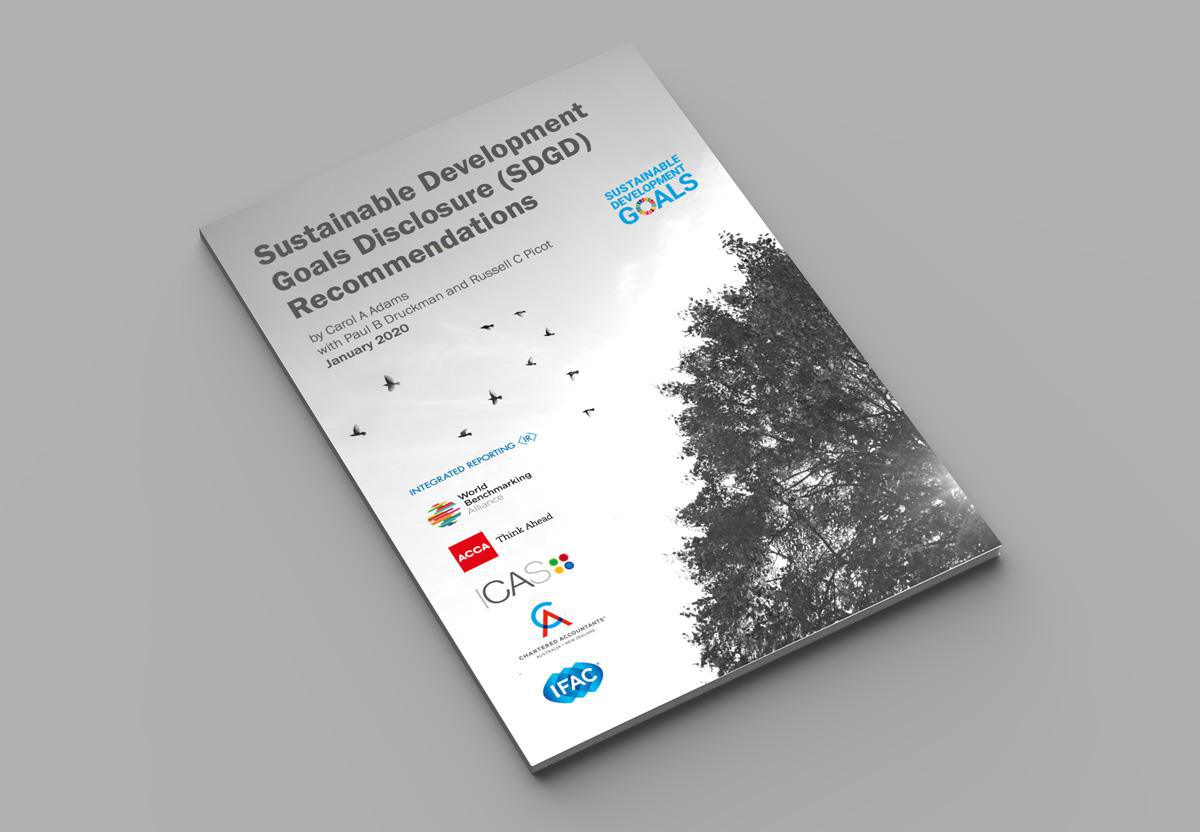 Accounting groups issue report to meet sustainable development goals​
A group of international accounting bodies released a report on 17 January outlining recommendations for better reporting and action to achieve the United Nation's (UN) Sustainable Development Goals (SDGs) set for 2030. The report, Sustainable Development Goals Disclosure Recommendations, aims to establish best practice for corporate reporting on the SDGs and enable more effective and standardized reporting and transparency on climate change, social and other environmental impacts. The report, published by the Association of Chartered Certified Accountants, Institute of Chartered Accountants of Scotland, Chartered Accountants Australia and New Zealand, the International Integrated Reporting Council and the World Benchmarking Alliance, notes that current level of disclosure by organizations on sustainable development issues is insufficient in meeting the UN's future SDGs, and that addressing this requires a collective effort from all sectors of society and businesses.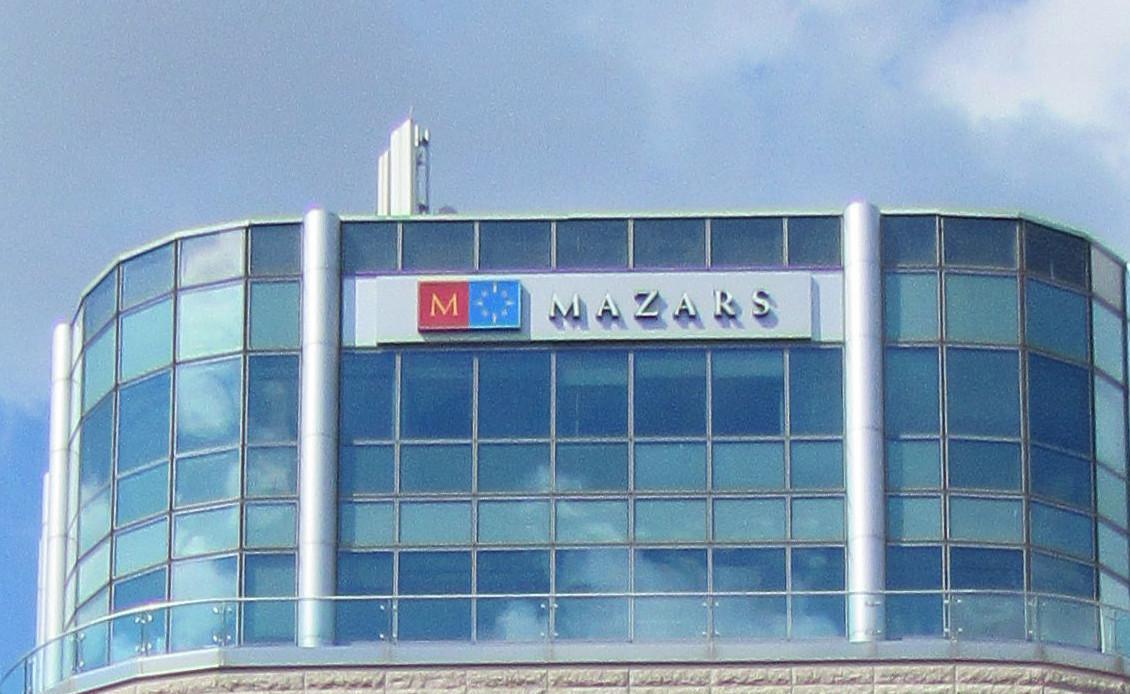 ​AIG U.K. assigns Mazars as auditor
Global insurance group AIG in the United Kingdom has chosen Mazars to audit its U.K. operations, marking the first time the insurer has looked beyond the Big Four to audit its books. The change reflects new laws to stem the dominance of the Big Four, which audit 97 percent of U.K. listed companies. Founded in France, Mazars is the eighth-largest auditor in the U.K. by revenue and will begin auditing AIG U.K. in 2021. PwC, however, will still remain its group auditor. The appointment by AIG will further boost the profile of Mazars as the U.K. government considers recommendations from the competition watchdog to boost choice in the audit sector. Earlier last year, Mazars was also asked by Goldman Sachs to audit its European operations.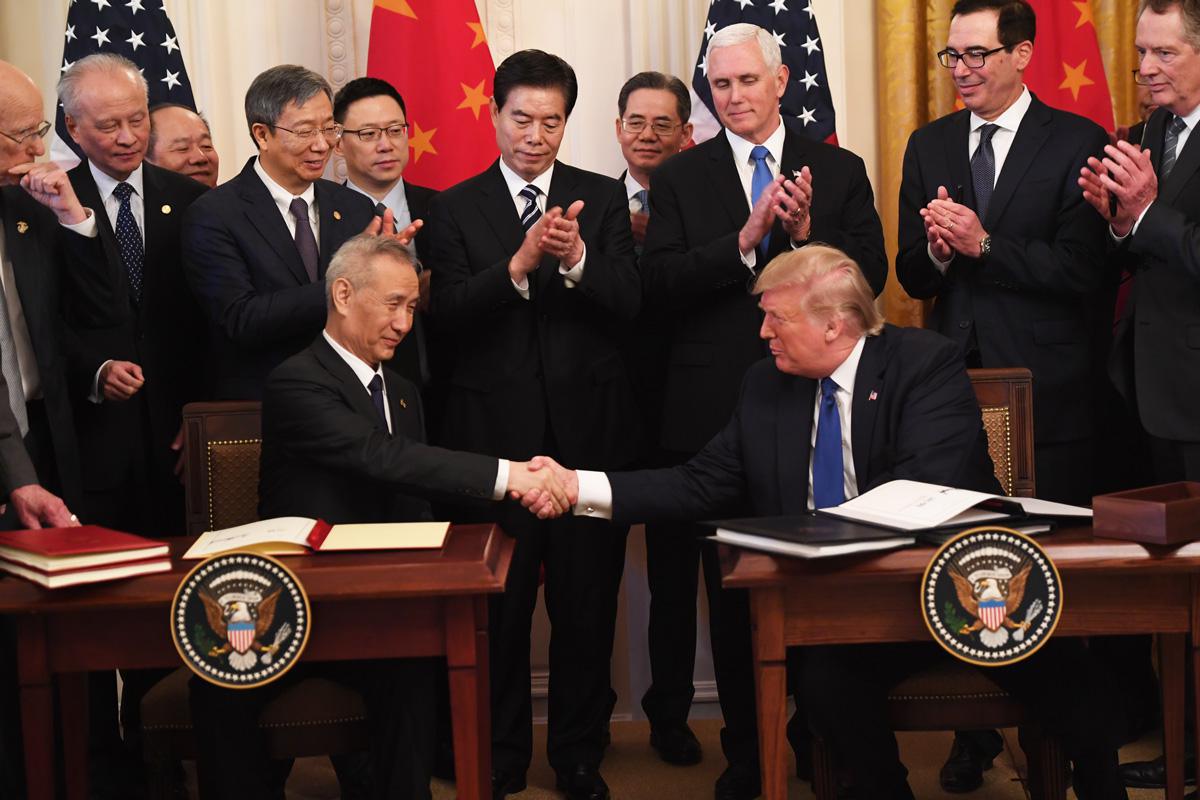 ​U.S. and China sign first phase of trade deal
United States President Donald Trump and Chinese Vice Premier Liu He signed the first phase of a trade deal on 15 January, in a move to ease the 20-month trade war between the two nations. The agreement will see the U.S. reduce tariffs from 15 percent to 7.5 percent on US$120 billion in Chinese products. China has vowed to purchase at least US$200 billion in manufacturing, energy and agricultural products from the U.S., but did not specify any commitments to reducing any existing tariffs imposed on the U.S. The changes are set to take effect within 30 days of the pact's signing.
​U.S. audit fees up by 31% in the past 10 years
The average hourly fees public companies pay to external auditors in the United States has increased by 31 percent over the past decade to US$283 in 2018, according to a new survey from the Financial Education & Research Foundation. The study of over 6,000 U.S. public companies noted that auditors who have to familiarize themselves with new accounting standards, such as new revenue recognition rules, are responsible for the fee increase. Public companies saw a larger increase in fees than private companies and nonprofits, which typically operate with fixed-fee arrangements.

​Pfizer and GSK announces future IPO plans
Pfizer and GlaxoSmithKline announced this month plans to pursue an initial public offering (IPO) of its consumer-health joint venture in three to four years. The announcement was made by the Chief Executive Officer of Pfizer, Albert Bourla at the J.P. Morgan Healthcare Conference on 14 January. The two pharmaceutical giants combined their consumer healthcare units into a joint venture with the goal of creating the world's largest over-the-counter drug business. The deal closed in August 2019, and the venture became the largest seller of drugstore basics such as Advil painkillers, Tums stomach tablets, Sensodyne toothpaste and Nicorette gum. The funds from the IPO are expected to go towards developing new medicines that draw on research in genetics and other fields.