Jennifer Tan FCPA was looking forward to retiring. After over three decades in the workforce – and more than 20 of those years with CK Hutchison Holdings Limited, where she worked her way up to the role of chief operating officer – she almost called it a day.
But in the midst of negotiating a joint venture between CK Hutchison and Ant Group to offer their services through a new digital wallet provider, Tan was, to her surprise, invited to take the helm of the new business. "I came up with the strategy and proposed the business plan, so in the end I was told: 'since you're the one proposing, you should be the one delivering!'" remembers Tan, who then accepted the role of Chief Executive Officer of AlipayHK. "I thought I was going to retire – I didn't think I was going to work at another company."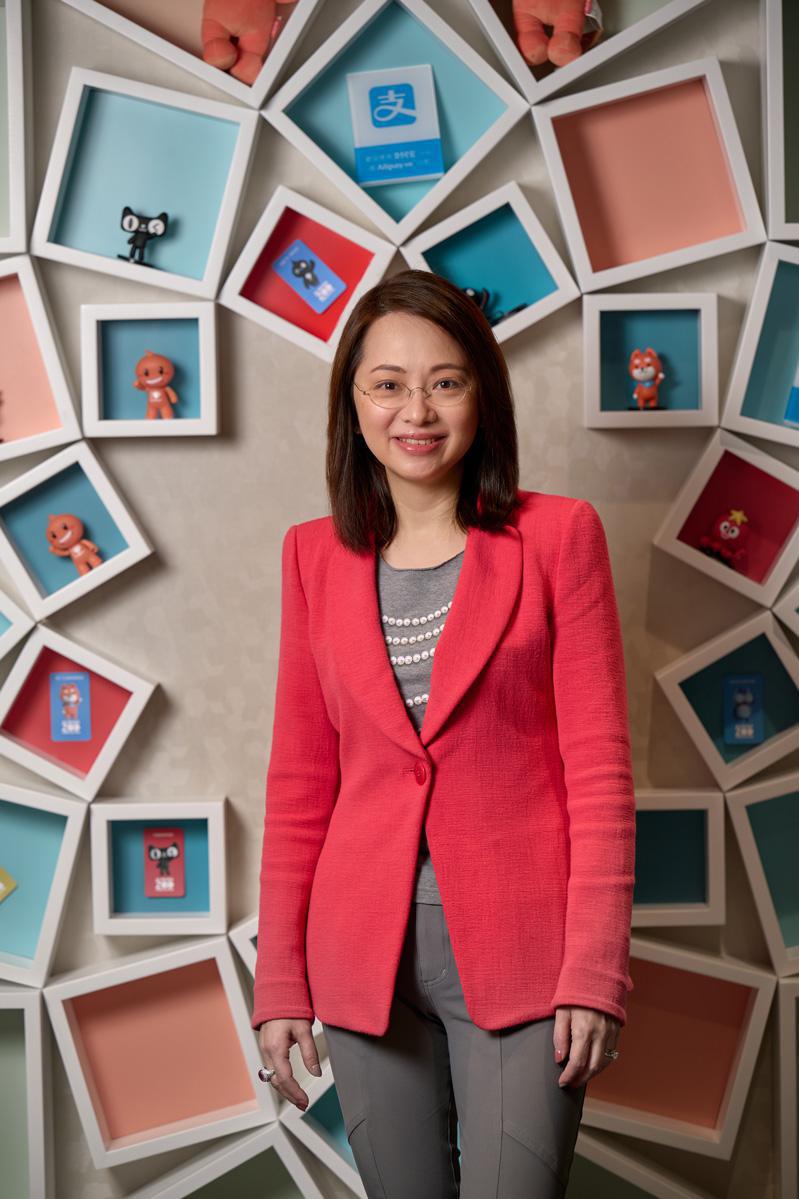 In hindsight, Tan is grateful she didn't. She took on the role in October 2017 and was tasked with bringing Alipay's services to the city and building the company's Hong Kong division from the ground up. This included hiring and training a team, partnering with merchants, and, above all, ensuring AlipayHK establishes a firm foothold in the city. "It's our objective to be a leading wallet service provider in Hong Kong," says Tan.
Building awareness
Over the years, Tan has worked with regulators and set out the company's strategy and vision. "We have a stored value license which is regulated by the Hong Kong Monetary Authority (HKMA), so I'm in charge of risk management and compliance at the company," she says. "Before we launch any new services, the regulator wants to ensure everything is safe end-to-end from a risk management perspective."
Today, AlipayHK has over 2.7 million users in Hong Kong and has partnered with more than 100,000 merchants in the city. Alipay, the mobile and online payment giant under Alibaba Group, was founded in 2004, and has over 1.3 billion active users globally, with more than 900 million of those users in Mainland China.
With the city's mobile payment industry still relatively new in 2017, finding talent presented a challenge. "At the beginning, I was focused on building the team. We specifically needed people who specialized in business and product development, but those individuals were hard to find," she says. "So we decided to train new recruits. We recruited those who were passionate about fintech, energetic and also willing to invest their time in a fintech company. After we found this talent, we let them learn on the job."
Tan says her biggest challenge was ensuring the app and its service offerings appealed to the public. "Hong Kong is a modern city and an international financial centre, but paying with your phone is still quite new here," she says. "Though we have cashless payment options such as paying with Octopus cards or credits cards, QR codes only took off around 2017."
To address this, Tan worked on building public awareness about the company's app and QR code scanning. "The majority of smartphone users in Hong Kong didn't use or have an e-wallet, so it was about informing them," she says. "We ran marketing campaigns on Facebook and YouTube and on print to spread awareness. We had to incentivize people to use the app."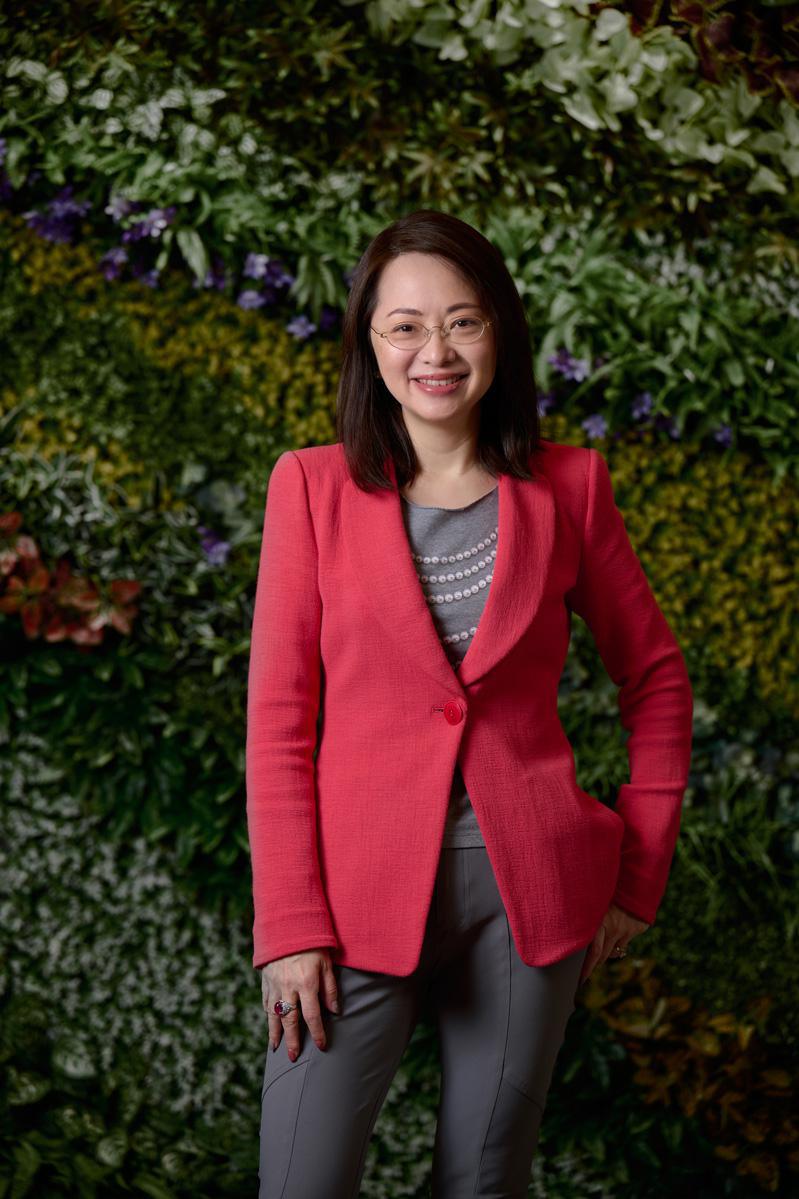 Jennifer Tan FCPA was appointed Chief Executive Officer of AlipayHK in October 2017 after developing the company's business strategy.
An ocean of opportunities
At the same time, Tan was focused on partnering with different merchants around the city. Fortunately, AlipayHK already had a head start in this area as a result of the joint venture. "CK Hutchison's size as a big conglomerate and well-established retail network helped us to penetrate the retail market rather quickly at the beginning," she says, adding how its network includes ParknShop, Watsons, FORTRESS and 3HK. "Our QR codes found their way to their stores, and customers could pay using Alipay. This gave us immediate exposure." Users make payments by either having merchants scan their QR code or scanning the merchants' QR code, entering the amount, and confirming the payment on their smartphone. The user is then notified once the payment is complete with a transaction screen, which they can show the merchant or individual in charge as proof of payment.
Tan didn't want to rely on connections alone, and knew that there was a sizable and untapped chunk of the market to seize. "In Hong Kong, most people use their Octopus cards for micropayments and their credit cards for high-value transactions. Both options are focused on a specific market," she explains. "Around 40 percent of the retail market in Hong Kong still relies on cash. We want to capture this middle space – it is our blue ocean."
The company focused on rolling out their services to large chain stores, supermarkets, restaurants and convenience stores. This involved installing point of sale (POS) scanners or terminals for transactions to take place between merchants and customers. The initial challenge, Tan recalls, was getting the buy-in from merchants that only accepted cash, such as wet markets, local pharmacies and taxi drivers.
Her team identified one key pain point – most merchants, especially small and medium enterprises, were interested in the idea of accepting mobile payments, but were dissuaded by having to invest money in implementing these systems and learning how to manually scan QR codes to perform transactions.
It was up to Tan and her team to inform and educate cash-reliant vendors that adopting AlipayHK's low-cost merchant QR code services would enhance convenience and hygiene, and that customers or passengers would be the ones scanning the QR codes to pay. "All that vendors need to do is have their QR code on display and customers can simply scan the code. This requires minimal investment on the merchant's side," she says. "It was about understanding our merchants' pain points and providing them with a solution that helps with their operations."
"Around 40 percent of the retail market in Hong Kong still relies on cash. We want to capture this middle space – it is our blue ocean."
Creating benefits
Another challenge, Tan says, was integrating their services within Hong Kong's public transport system. This would involve setting up a separate terminal for mobile transactions on buses, minibuses, ferries and the MTR. "When we decided to introduce our services, we had to help the public transport service operators understand why and how another payment option would be beneficial, especially since the Octopus card has been in use for years," she says.
Tan and her team came up with EasyGo, a function within the app that lets users pay transport fares using their AlipayHK e-wallet. But Tan knew that they would need more features to win over potential users and public transport service operators. The team made it possible, for example, for users to check minibus arrival times in real-time and even pay with the app despite having insufficient value. "It was about providing our customers with services on top of a payment option and enhancing the user experience," Tan elaborates. "Passengers can check when the next minibus is coming and route information as well. We gather all this info from minibus operators and provide this in our app." In the case of green minibuses, which has AlipayHK's POS system installed, Tan made sure their EasyGo service would also benefit minibus operators in return. "Our terminals are all equipped with WiFi, which helps with the management of minibus fleet," she says. "So if a minibus is stuck in traffic or running late, the minibus operators can receive real-time information about traffic conditions. They could then deploy extra minibuses to ensure passengers are picked up on time."
Tan says the company has integrated its services within more than 500 buses and minibuses from operators including CityBus, KMB, New World Buses. In January, AlipayHK brought their services to the city's MTR system, allowing users to travel using EasyGo. The company aims to cover 70 percent of the city's transport system by the end of the year.
Beyond using the app to pay bills and fares, and transfer money locally, Tan wanted to make it possible for users to remit money overseas. She helped to establish a partnership between AlipayHK and GCash, a Philippines-based mobile wallet and payment platform owned by fintech company Mynt – also under Ant Group – to create a cross-border remittance service. The aim, Tan notes, was to address the long-existing inconvenience that domestic helpers in the city face when sending money back home. "In Hong Kong, there are thousands of domestic helpers, and all of them need to send money home at least once a month," she explains. Indeed, there are around 200,000 Filipino domestic helpers in Hong Kong as of September 2020, comprising almost half of all domestic helpers found in the city, according to a study by HLC Group. "They only have a day off every week and many of them use that day to find a remittance centre with the best foreign exchange rate, and even more time queuing up."
The remittance service, which AlipayHK launched in June 2018, uses blockchain technology and lets users in Hong Kong securely remit money over to the Philippines at low rates. "It's the world's first cross-border wallet-to-wallet remittance service, and a very important milestone for us," Tan says, adding how the transfer only takes seconds. "By using blockchain, we don't go through a middleman, so the transaction fees are very favourable. Users can transfer money anytime and anywhere, so you can imagine the benefits, say, if their family needs money for an emergency, or if a relative is in hospital."
Tan says that though the mobile payment industry in Hong Kong has made headway within the last four years, there is still plenty of room for growth. She also understands that paying with cash may be a habit for many people, especially the middle aged and senior citizens, but believes the city's largely tech-savvy residents and upcoming regulatory developments will spearhead the shift to a truly cashless city. "Hong Kong has a very high smartphone penetration rate, and with this popularity, we'll be able to pick up the pace quite quickly," she explains.
On 8 June, the HKMA announced its plans to study the practicability of introducing a digital currency or "e-Hong Kong dollar" as part of Fintech 2025, its fintech plan for the next four years. The plan hopes to promote the provision of fair and efficient financial services for the benefit of Hong Kong citizens and the economy. "We're very interested in this and would like to participate in the study," Tan says. "The HKMA also indicated that the digital currency would not only work at the wholesale level but also extend to the retail level. We think the digitalization of currency will speed up as more and more countries are joining the trend."
The city's Consumption Voucher Scheme will also further promote e-wallet usage in the city. The scheme, which was announced by the Hong Kong government in June as a means to encourage spending by the public to boost the economy, was also launched this month and lets citizens choose from either AlipayHK, Tap & Go, Octopus and WeChat Pay to spend the allocated HK$5,000.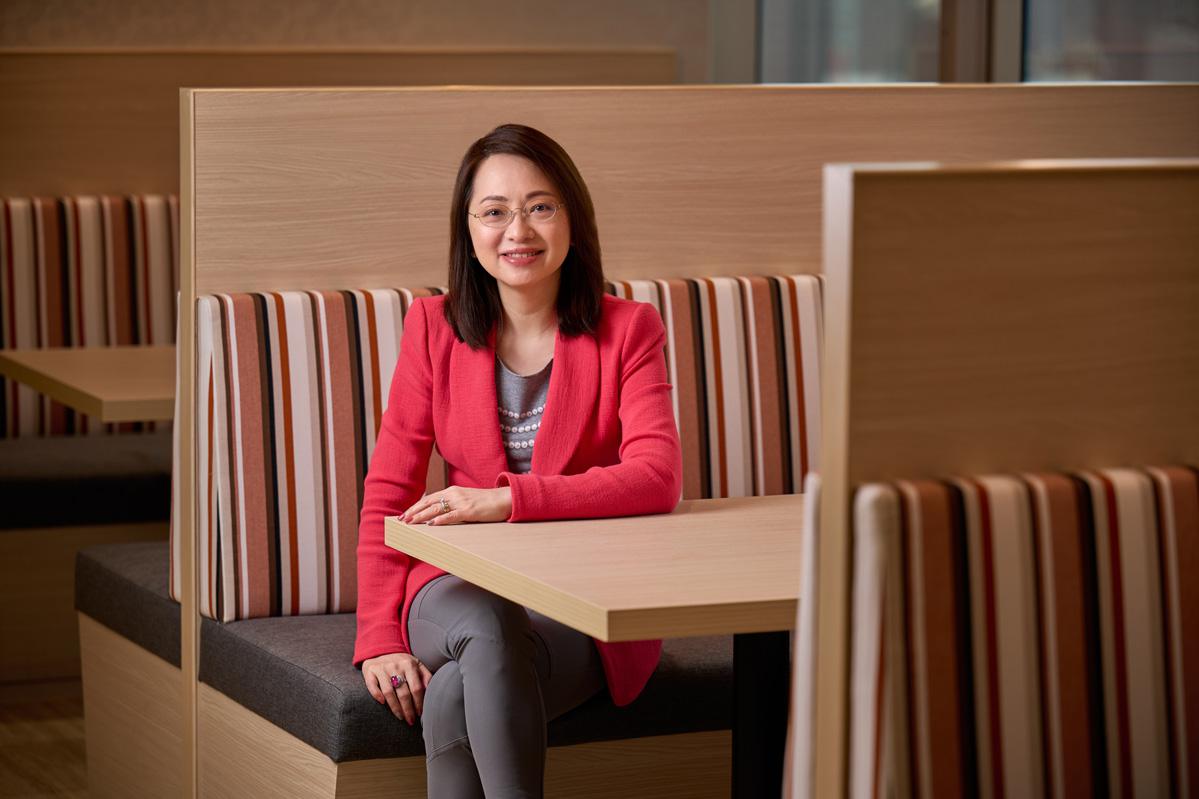 Tan worked at Colgate-Palmolive Hong Kong Limited and then Kraft General Foods Asia before joining Hutchison Telecommunications Hong Kong Holdings Limited, where she stayed for more than 20 years.
"I have a 'risk management mentality' when it comes to growing a business. It's in my blood."
Risk management mentality
Tan says she wouldn't be the CEO she is today without her accounting background and the business acumen she has honed over the years. After graduating from The Hong Kong Polytechnic University with a professional diploma in accounting, she began her career as a junior auditor at Arthur Andersen, where she worked for four years. "My time there taught me how to analyse risks," she says. "Even now, as a CEO, I have an eye for internal controls. So when I talk to the team or when a senior talks to me, I first look at the risks and decide whether something is right or wrong; I have a 'risk management mentality' when it comes to growing a business. It's in my blood."
She also appreciated being able to audit clients from different industries, noting that it was valuable exposure as a fresh graduate. "My clients came from the banking, hospitality, manufacturing and fast-moving consumer goods industries. I learned a lot about these industries in a short period of time." Because of this, Tan encourages accounting graduates to start their careers at a firm. "It will provide them with the right training. If they ever decide to change industries down the line, they'll have a better idea of which one to choose."
Tan then took her accounting knowledge and made the jump into the commercial sector, joining Colgate-Palmolive Hong Kong Limited in 1989 and then Kraft General Foods Asia in 1993. The switch, she says, required a shift in perspective and taught her about the ins and outs of business. "You need to really understand the business. You're no longer an outsider," she explains. "You need to understand its vision, long-term targets, the key performance indicators of different departments, the market itself, and how its competitors are performing."
In 1996, Tan joined Hutchison Telecommunications Hong Kong Holdings Limited as a senior finance manager. As she remembers, it was her first big step into the tech sector, and one that would define her professional life for the next 25 years. "Working at Hutchison helped me to understand the importance of providing services through technology," she says. "When I first joined, mobile phones were used for phone calls only – there was only 1G coverage at the time and people still used pagers." Over the years, she was able to witness first-hand the roll-outs of 2G, 3G and 4G mobile coverage in the city. "It felt like I was working for a new company every three or four years because of these advancements," adds Tan. "These rapid changes kept me on my toes for those 20 years – I had to keep learning."
Tan became managing director of fixed line services in 2012, a role that, she says, taught her a key lesson. "I realized that regardless of how good technology is, if you don't have the right applications or services to provide to users, it's pointless. This role helped me to question the opportunities found through innovation," she says.
Tan says this mindset and knowledge – coupled with her business experience and accounting background – has been vital in helping her to guide AlipayHK's steady growth over the years. "In the business world, numbers are important and CPAs are sensitive to numbers – we have the skills to look at a financial statement and notice if something's not right," she says. "When I look at a statement, I can understand very quickly what's happening behind the scenes, such as the key drivers of cost and revenue. If I want to manage a cost or drive revenue, I'll know which areas to work on."
But passionate as she is about her role, Tan also stresses the importance of maintaining a work-life balance. "No matter how hard you work, have some time for yourself too. Know when to distance yourself from your work. You can't work 24/7," she says. To wind down, Tan enjoys reading, cooking, gardening and doing yoga on the weekends. She is also a keen painter and used to frequently travel to places such as Europe and Japan. "I've been doing Chinese ink painting since 2002, and also took lessons. I'm inspired by the beautiful scenery I see on my travels and try my best to paint what I see."
With no plans to retire anytime soon, Tan is excited to continue growing AlipayHK. She is humbled to see how quickly the company has grown within the last four years, and says she owes it all to her hardworking team, who are just as keen to grow the company. "Sure, there were a lot of late nights at the beginning, but everyone is still very passionate, energetic and we all work closely together," she says. "I make sure we are one team working towards one goal and vision."
AlipayHK is one of nine digital wallet providers available for use in Hong Kong. Residents can also choose from Wechat Pay HK, PayMe, Tap & Go, TNG Wallet, Octopus Wallet, Apple Pay, Google Pay and UnionPay Mobile QuickPass.