Preparing a company for its initial public offering (IPO) is a stressful venture for any chief financial officer, but Raymond Tam CPA also had to manage the added complexity from COVID-19 when his employer Adagene Inc. was planning to list on the Nasdaq last year. What would normally involve travelling to meet prospective investors and promoting the company, instead saw Tam participating in a slew of virtual meetings from inside his Hong Kong apartment.
"When people did IPO roadshows before COVID-19, they could easily hop on a plane, travel to different cities and meet with maybe four or five investors a day face-to-face within a week and a half," says Tam, CFO of Adagene Inc. Less travelling and more video calls, however, have sped up the process. "Despite COVID-19, we managed to complete our roadshow in a matter of days." The company successfully listed on the Nasdaq in February.
Based in Suzhou in Mainland China and San Francisco in the United States, Adagene is a platform-driven, clinical-stage biopharmaceutical company committed to transforming the discovery and development of novel antibody-based cancer immunotherapies. Adagene combines computational biology and artificial intelligence (AI) to design novel antibodies to help the patient's immune system fight tumour cancer cells. While helping to run such a company is complex during normal times, Tam's financial team had to work extra hard during the pandemic to carry out its IPO and deal with new challenges like remote work and the impact of lockdown restrictions on clinical trials. Learning to roll with the punches, however, is all part of a contemporary CFO's work, Tam says, especially when they work for companies that require both innovation and speedy decision-making.
"Not only as the CFO, but among all of the senior executives, we need to be clear about our strategy. We need to always have contingency plans in our back pockets, and also need to ensure that we can achieve our goals and strategies in a timely manner, despite uncertainties. This is something I think about on a day-to-day basis. It's very important," Tam says.
"I feel fortunate that I have the chance to be part of the Adagene family, so even though I'm not a doctor, and I'm not a biologist, I can still play a part in addressing unmet global medical needs. I am also always passionate in talking with our scientists about how antibodies work," he further says. "Since the immune system is so complicated, the industry spends a lot of time, effort and money to keep up research and development in order to understand how different components of the immune system interact with one another so that we can find better medicine for those who need treatment."
Taking on new challenges
Throughout his 20-year career, Tam has moved between different roles and different industries for global companies. Born in Hong Kong, he spent part of his childhood in New Zealand where he later studied civil and resources engineering as an undergraduate at the University of Auckland. However, two years into his nascent career, he realized he wanted something different.
"Back then, I chose to study engineering to acquire some technical scientific skills. I believed that upon graduation, as I interacted with more people, I could acquire business skills along the way," he says. "Then I worked as a civil and structural engineer in Hong Kong for around two years, but I realized that I actually was more interested in interacting with people from different backgrounds, industries and countries. As an engineer, I could only interact with fellow engineers, architects, surveyors and developers. To me, engineering was not as broad in terms of its horizon."
After signing on as a management trainee at HSBC, he began his career in finance and accounting, which would lead him to pursue a part-time degree in accounting at Australia's Monash University and then an executive master of business administration from the University of Western Ontario's Ivey Business School. During this period, he also obtained CPA qualifications from Hong Kong, the U.S. and Australia. ​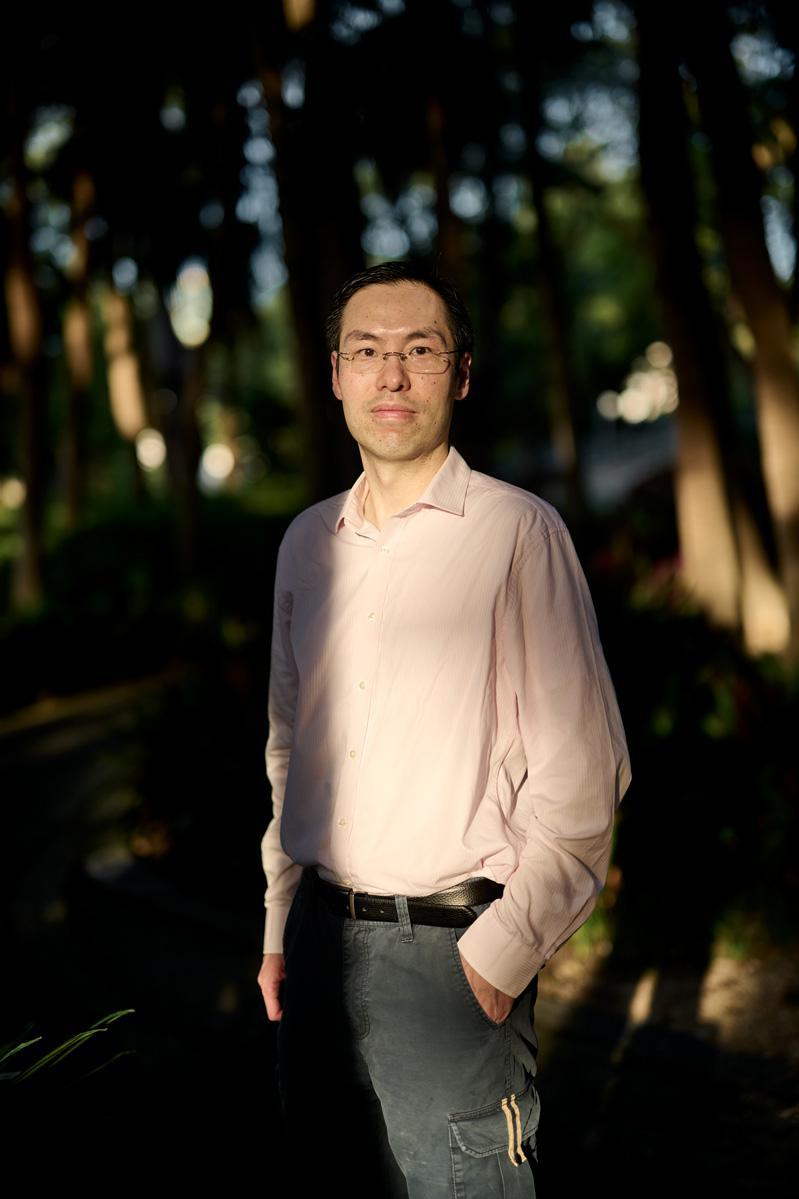 Before joining Adagene Inc., Raymond Tam CPA worked as chief financial officer of Resourcehouse Limited, an Australian mining company.
"Even though I'm not a doctor, and I'm not a biologist, I can still play a part in addressing unmet global medical needs."
Executive down under
Tam's transition from banking to the executive track came in 2010. While working at JP Morgan as an investment banker, he took the initiative to approach Australian mining mogul Clive Palmer after he expressed interest in listing his company Resourcehouse Limited on the Hong Kong Stock Exchange (HKEX). The two met at the company's office in IFC where Tam pitched him the idea that he should be the person to lead the IPO. "Having been in the investment banking industry for quite some time, I knew investment bankers and they connected me with Clive and I got to meet with him face to face," he explains.
At the meeting, Palmer liked what he saw. Although this would be Tam's first time leading an IPO as a CFO, he brought IPO experience from his work in investment banking and he also understood the technical side of mining from his background in civil engineering. For Tam, this would be an exciting experience steering a company through Hong Kong's regulatory process.
While he was still based in Hong Kong during much of this time, as his family lives in the city, Tam frequently travelled to Queensland and Western Australia, where he and his colleagues would take partners, investors and financiers on site visits or flyovers of mining operations there.
Tam says it was a "wonderful experience" because it allowed him to make use of his background as a civil engineer. It was also an exciting time to be in Australia because the mining boom created a buzz of activity, even in normally quiet cities like Perth. Tam recalls that even at 5 a.m., the airport would be busy with workers, professional parties and investors travelling between mining sites.
One of his greatest challenges, however, stretched his skills beyond the mining world when he got involved in Palmer's ambitious plan to build the Titanic II, an exact replica of the famous sunken ship, using blueprints that were finished in 2013.
"Interestingly, both my engineering and accounting skills were of strong relevance to the Titanic II project. For instance, the building of ships or vessels involves the application of fluid engineering. Separately, I deployed my management accounting skills to compile a detailed budget for the US$500 million Titanic II project," he says. "Clive Palmer slowed down the Titanic II project in 2015 mainly due to a downturn in the mining industry. Project development resumed in late 2018 but was again slowed down due to COVID-19. I am still in touch with Clive, who is passionate about Titanic II. I remain hopeful that one day, Titanic II will set sail around the world. Believing is seeing!"
Tam says he also enjoyed participating in the World Leadership Alliance, a non-governmental organization sponsored by the mining conglomerate that connects business leaders and former world leaders to address social issues. During this time, Tam met leaders like former U.S. President Bill Clinton, former Australian Prime Minister Kevin Rudd, as well as former Secretary-General of the United Nations Ban Ki-moon.
Working for a mining company also brought some unique challenges, Tam says, as developing a mine often requires massive infrastructure investments before the company can realize either revenue or profit. "Like any businesses, we need to fully understand the competitive landscape, as you cannot just think about a business plan in isolation. Any company you work for may be very good, but there will be multiple other companies that are thinking about similar concepts, or have a better competitive advantage. So, having an accountant around is very important," he says. "We have the ability to account for financial affairs and also have the skills to perform the same kind of analysis on competitors to understand their strengths and weaknesses."
Long-term lessons
Unfortunately for Tam, a downturn in the global economy meant that despite winning regulatory approval from the HKEX, Resourcehouse did not go through with its IPO as planned. "My boss at the time thought the IPO pricing was not that attractive, so he decided to shelve the plan. But that said, that was still a wonderful experience for me from start to finish," he says.
During that time, Tam was able to hone his leadership skills that he had accumulated through his experience across different industries, projects, and leadership positions. In 2011, he was selected by non-profit organization Asia Society to be part of its Asia 21 Young Leaders Summit in India. The following year, he was also selected by CPA Australia as one of its top 40 high-achieving business leaders under the age of 40.
Tam then stepped into the biotech industry in 2015. "The mining industry was going through a downturn at the time, so I started to think about industries that were growing and ones that I should spend more time on and learning more about. Then an opportunity to work at a Chinese biotech company opportunity came up," he says. "I thought it would be a good experience to work for a Hong Kong-listed company and to learn more about how a listed company operates and about the biotech industry. So that's why I switched."
Since then, Tam has served as the CFO of three energy and biotech companies before being headhunted for his current role at Adagene. Despite the often far-flung headquarters of these companies, Tam has been able to maintain his permanent residence in Hong Kong.
"In order for me to function as an effective CFO and a good strategic business partner to my CEO, I can't just look at financing and development in isolation. I have to have a 360-degree view of the company."
While working at AgenTus Therapeutics, a U.S.-based cancer biotech company, he was based in Hong Kong, while the chief executive officer was based in Belgium and the chairman was based in Boston, which required a lot of travelling between Asia, the U.S. and Europe. As CFO of Adagene, prior to COVID-19, Tam would spend weekends in Hong Kong with his family and doing activities like hiking or playing football and table tennis with his sons. On Sunday night or Monday morning, he would then fly to Shanghai and then transit to Suzhou by car for work during the weekdays. While the schedule could be tiring, Tam says he still appreciated the time it gave him with his colleagues.
"I think it was important for me to be on the ground interacting with my colleagues from time to time. I certainly treasured that a lot but then travelling back and forth every week is energy-consuming, so it was a balancing act," he says. "Now under the new normal, things have changed and my productivity and efficiency have both increased. Back then, I spent a few hours twice a week travelling between Hong Kong and Suzhou, but now I can use that time to have even more meetings and get things done, but of course now we don't have the personal touch."
Another commonality he has found in his professional experience is that while each company he has worked for has their distinct challenges, they are capital intensive and require long-term planning and investment, as well as complex regulatory approval before they see revenue. They are also two of the few industries that are able to list while still being at the pre-revenue stage as they provide key resources like energy and healthcare.
"In Hong Kong, pre-revenue mining companies can seek listing under Chapter 18 of the HKEX's listing rules, while pre-revenue biotech companies can ask for a listing under Chapter 18A," he says. "The experience that I had working with Clive Palmer, and helping with the listing of a pre-revenue company, was highly relevant to my current role. It is not easy for a pre-revenue company to list because investors and shareholders are looking for a quality company."
Working in biotech also has its challenges, says Tam. Prior to Adagene's Nasdaq listing, he was constantly fundraising on behalf of the company. Now his priorities include constantly interacting with investors and shareholders, and updating them about the company's research milestones. Given the complex work of Adagene, he says he needs to regularly interact with other team members as well, so he can have full understanding of the company's research work as well as its financial health.
"In order for me to function as an effective CFO and a good strategic business partner to my CEO, I can't just look at financing and development in isolation. I have to have a 360-degree view of the company. It's like a puzzle, all pieces are linked to one another, because each department's actions will have business implications. So I need to stay on top of things in order to deliver," he says.
Recent high points include three clinical trial collaborations with Merck, an industry leader in immuno-oncology drugs, while another saw U.S.-based biotech company Exelixis pay Adagene US$11 million upfront for the use of Adagene's proprietary SAFEbody technology, which improves tumour-specific targeting of antibodies while minimizing on-target toxicity in healthy tissues. Furthermore, Adagene could be eligible to receive up to US$780 million in milestone payments plus royalties from Exelixis.
Tam says during this time, he saw a personal milestone as well. He completed his first financing exercise for Adagene in December 2019 when it received US$69 million in Series D financing before it raised US$161 million in gross proceeds from its February IPO on Nasdaq. ​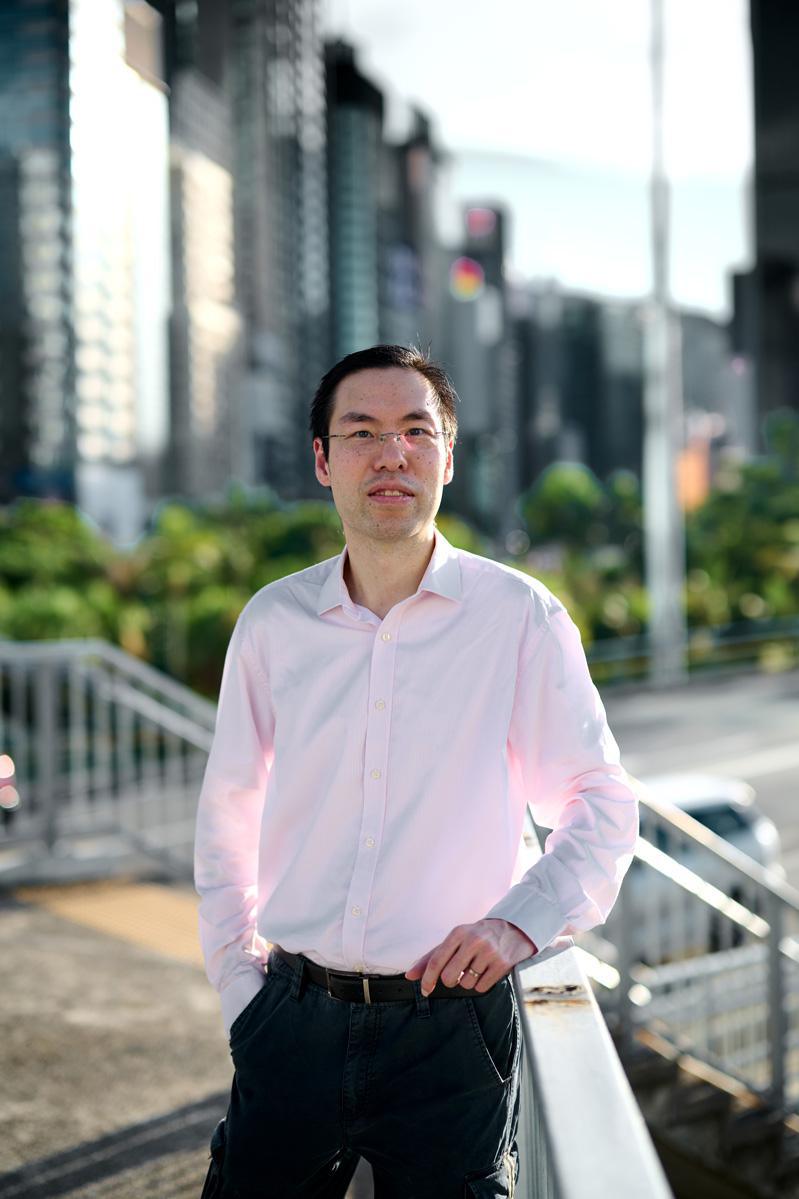 As CFO of Adagene, before COVID-19, Tam would spend weekends in Hong Kong then on Sunday night or Monday morning, he would travel to Suzhou for work during the weekdays.
CPA and strategist
Over the course of his career, Tam says he has seen the role of CPAs change, especially as a result of evolving technologies. Compared to 20 years ago, he says, the average accountant is inundated with an incredible amount of new data and information each day, requiring increasingly nimble decision-making. "Now with the Internet, every day, and every minute, we are constantly receiving a lot of information. If you don't have a robust accounting system in place well in advance, it will be very difficult to make very timely decisions. CPAs really need to be decisive and dynamic, and adapt accordingly to these changes."
Tam says the average CPA is in turn "no longer just someone who looks at the numbers" but someone who is able to analyse data to assist in executive decision-making.
He notes that his CPA skills have helped Adagene hit its milestones because following systematic accounting standards allows his colleagues to "do an apple to apple comparison" across different companies and industries. Accountants, he says, account for things in a clear and concise manner for stakeholders, who need to make increasingly fast decisions as the "boom and bust" cycle of every company has been compressed due to technology.
"I think accountants are in a good position to offer advice to business partners like the CEO. This is now a trend," says Tam. "At the end of the day, while people are talking about AI and how auditors could be replaced by robots, a CPA's strategic and forward-looking mindset, and the ability to gather business intelligence – backed up by solid accounting skills – is something that cannot be replaced by AI."
While some tasks have been replaced by tech, this has freed up time to focus on tasks such as keeping track of competitors and strategic planning, adds Tam.
He appreciates how the Hong Kong Institute of CPAs has helped him develop this mindset through a continuing professional development course he took on his return from Australia. Because of an agreement between the Institute and CPA Australia, he did not need to take many extra classes to convert his qualifications. "I would say that over time, the Institute has focused more on forward-looking training. Of course, historic reporting is still important because we need to have regular financial reporting, but being forward-looking is getting more and more important. I think the Institute is doing a good job at training a new breed of accountants who understand the changing demands of the industry."
Adagene Inc., a platform-driven, clinical-stage biopharmaceutical company, combines computational biology and artificial intelligence to design novel antibodies that address unmet patient needs. Raymond Tam CPA says: "Over the last few years, immuno-oncology, or IO therapy, has revolutionized cancer care. IO therapy is designed to stimulate the patient's own immune system to generate or augment an anti-tumour response in order to control or eradicate cancer cells."