Kelvin Wong, Chief Financial Officer at Telligent Capital Management, talks to Nicky Burridge about the career investments he has made, and why China's hedge fund industry is a growing force
Photography by Calvin Sit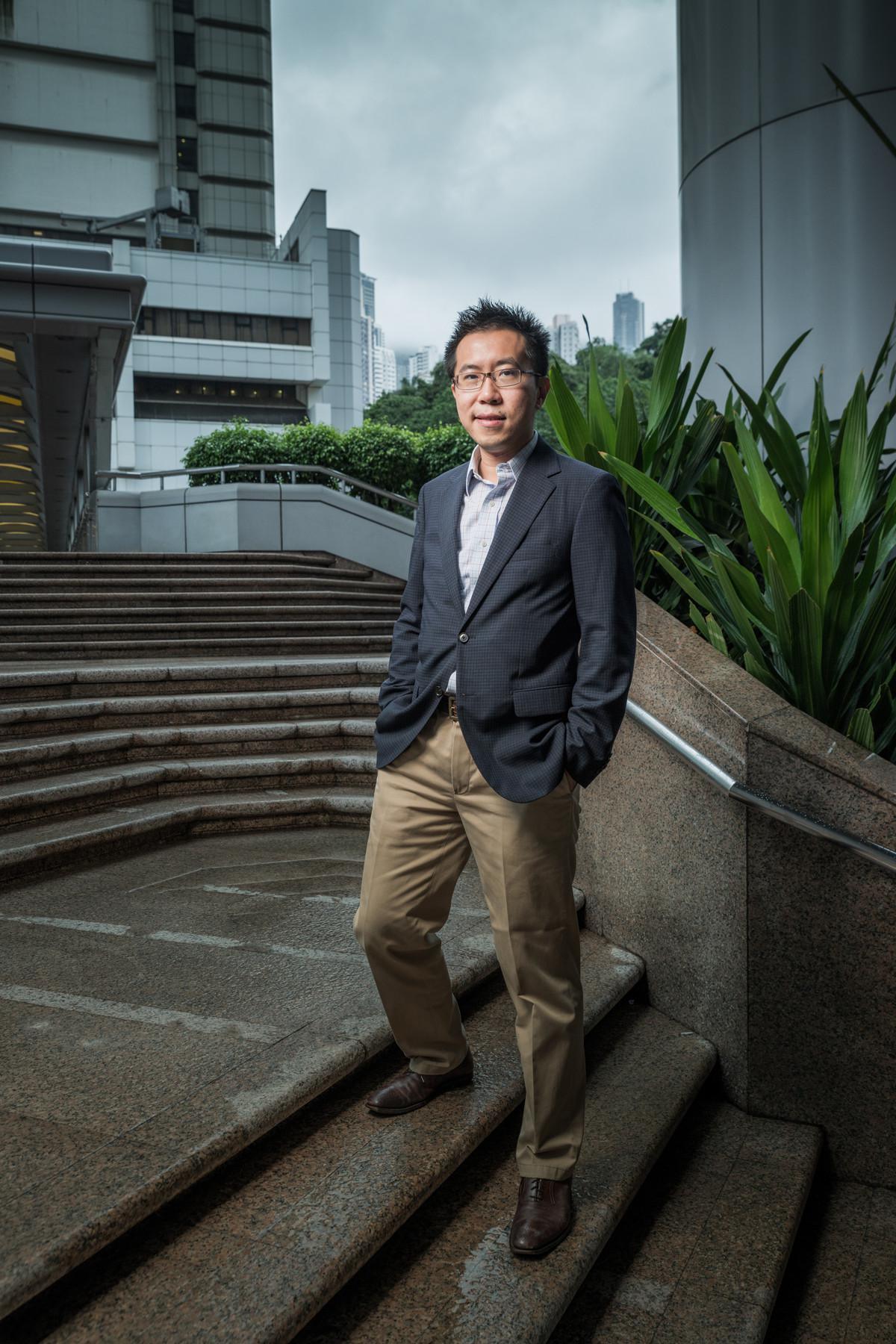 Kelvin Wong was hired by Telligent Capital Management as financial controller after spending five years working at Deloitte.
Ask Kelvin Wong what the key to success is and he will tell you it is failure. This may sound strange coming from someone who became the Chief Financial Officer at Hong Kong-based hedge fund manager Telligent Capital Management within eight years of leaving university, but Wong believes failure is often the biggest asset people can have.
"If you don't dare to fail, you don't dare to learn," he says. "People like to read books about other people's success stories, but the way to learn is from other people's failures. There are not too many books that talk about failure, though."
Wong, a Hong Kong Institute of CPAs member, describes himself as coming from a humble background. His father was a dim sum master in a restaurant, and his mother a housewife. He grew up on a public housing estate, and, as an only child, admits he was slightly spoiled.
He did not really knuckle down to his studies at secondary school, and consequently got poor results in one of his Hong Kong Certificate of Education Examinations. It was a hard lesson. "I had to take the exam again. That was my first turning point," he remembers. "If you are given a second chance, you must grab on to it. Changing your attitude is the most important thing. Once your attitude changes other things will follow."
Wong retook the exam and this time achieved an outstanding result, enabling him to secure a place at the Hong Kong University of Science and Technology Business School, majoring in marketing and finance. He enjoyed marketing very much, but after a summer spent working abroad in Florida, he decided to go into auditing, rationalizing that over the course of a 40-year career, your first job would not matter that much. "I didn't really know what accounting was, but I knew it was important, and that is why I joined Deloitte as a junior accountant. When I look back, it was the right move," he says.
"If you are given a second chance, you must grab on to it. Changing your attitude is the most important thing."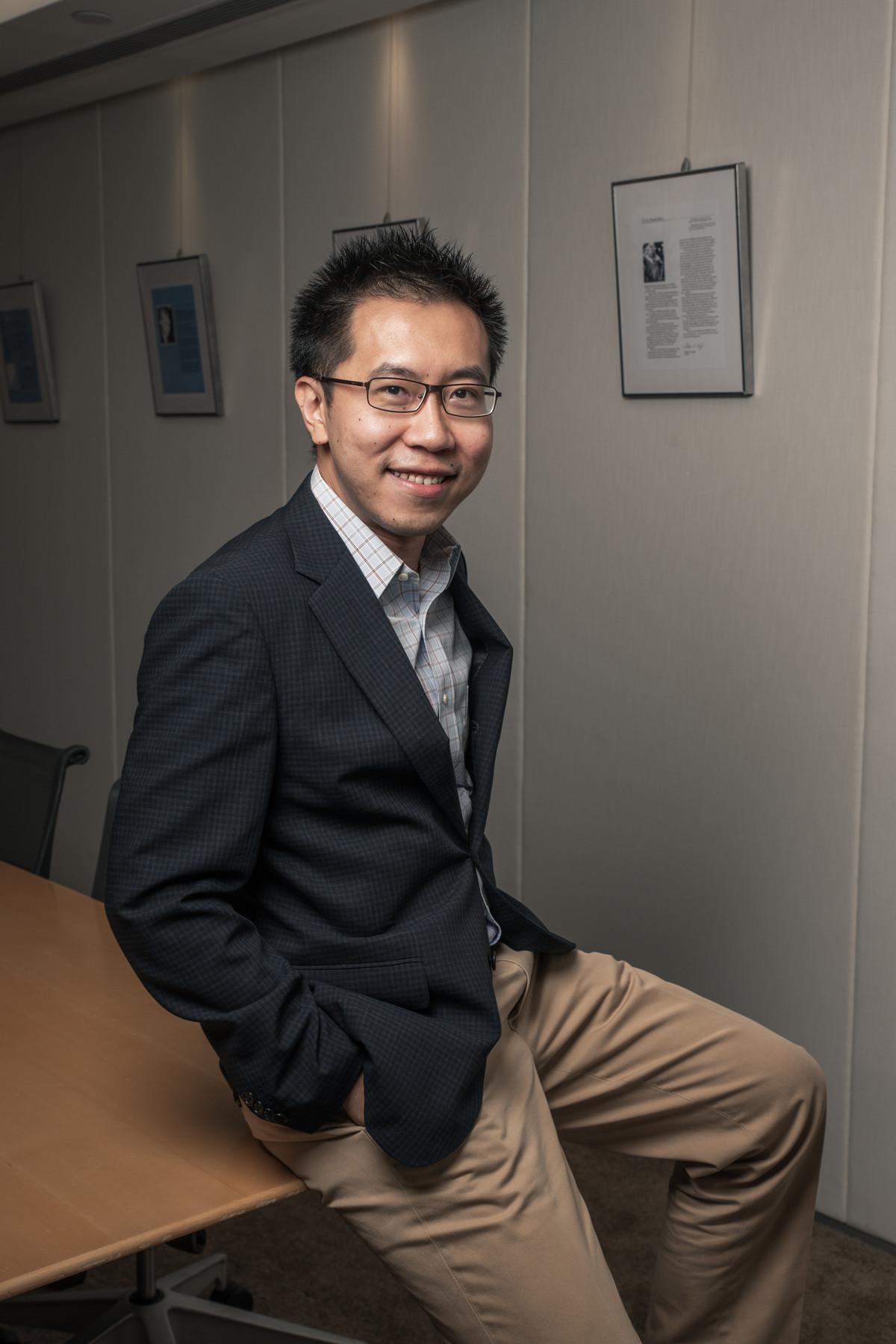 Detail driven
Working for Deloitte had two major impacts on Wong's life. It enabled him to become a qualified CPA and it is also where he met his wife. He was placed in Deloitte's global financial services team, with clients that included banks, insurers and securities companies.
"I wanted to explore as much as I could and not just focus on one thing," he says. "People talk about work-life balance but at that early stage it is difficult. At the end of the day, if you love your job and what you do at work, there is no line between the two.
If I was doing it again right now it would be tough because I am getting older, but back when I was 22 or 23, I would start at 8 or 9 a.m., and finish at 3 or 4 a.m. after a few drinks at the bar."
One of the key things Wong learned at Deloitte was the importance of attention to detail. "I was a big-picture person, but I learned to get into the details and this has turned out to be a great asset," he says. "You can't only be one-sided. Both perspectives matter when you make a decision."
Wong spent five years with the firm before deciding in 2010, right before he was due to be promoted to manager, that he would like to take on a new challenge. He interviewed for the post of financial controller at Telligent Capital Management.
To secure the job, he went through eight gruelling rounds of interviews. His status as a CPA, he says, helped him finally land the job. "At Deloitte, everyone was a CPA and I didn't think it was special, but you don't often see CPAs in the investment world," he says. "The CPA qualification gives you substance, and the accounting mindset gives you a sensitivity to numbers."
Wong had to get used to a different style of working. "At Deloitte the structure already existed, and you were one person in the system. Telligent has a more dynamic and entrepreneurial approach, so everyone is given room to express new ideas and take on more responsibilities."
After three years as financial controller, Wong was promoted to CFO. "I believe in substance more than title, and substance means you prove yourself," he says. As financial controller, his main role was to make sure the business operations ran smoothly, looking after areas such as accounting, tax and legal compliance. "After being promoted, I have to ensure that we are on top of all operational issues, maintain a robust operation environment, and also act and think strategically, and deliver insights to the top management, helping them grow the business. As a CFO, I have to be forward thinking and be in charge of more strategic responsibilities. I have to think about the next five, 10 and 15 years plan of the company," he says.
Telligent, which was founded in 2003 and is managed by professionals with decades of Asia investment experience, has a team of more than 15 people in Hong Kong, many of whom are freshly hired from university and trained up internally. Wong encourages a culture of curiosity. "If there is something that interests you, it should drive you 100 percent. If you fail or do something wrong, we don't blame you," he says. "Young people have a lot of potential. One of the lessons I have learned is that I shouldn't create too many boundaries for young people. They can do a lot of things."
As well as developing its own people, Telligent is increasingly using technology in its non-investment decisions. "People talk about artificial intelligence and machine learning a lot now, but even before that, in our world, we utilized a lot of technology," Wong says. "We use technology to streamline the processes and minimize human error, as well as to try to extract human bias from decisions.
"At Deloitte, everyone was a CPA and I didn't think it was special, but you don't often see CPAs in the investment world."
China's growing importance
Telligent is focused on the Greater China region, looking for opportunities that arise out of growth and inefficiencies in the market. Wong thinks Mainland China will play an increasingly important role for investors going forward. "As China's economy continues to grow, there will be increased demand from investors for China-focused opportunities. Many institutional clients are now looking at China possibly as a stand-alone investment market beyond their emerging market exposure," he says.
He thinks China's hedge fund industry is also catching up with other regions. "I see a lot of industry players from the United States and other markets opening shop in Mainland China. Hedge funds used to be just European and American, but now there are Chinese ones. I think it is good for the whole industry. There are now more players and additional voices. It helps the industry develop in a positive way."
He also thinks initiatives such as Stock Connect – where investors in Mainland China and Hong Kong markets have direct access to each other's stock markets – are beneficial as they enable Chinese companies to gain international exposure. "You will see China playing a vital role in the markets," he says.
"Hedge funds used to be just European and American, but now there are Chinese ones. I think it is good for the whole industry. There are now more players and additional voices."
Giving back
Wong has always felt it was important to give back, and says one of the most rewarding moments of his career was when he was given the opportunity to take part in disaster relief efforts following the 2008 earthquake in Sichuan. "My university mentor was the chief executive officer of World Vision Hong Kong [a Christian humanitarian organization] and he invited me to help with the Sichuan project."
Wong remembers really wanting to take part, but he did not have enough annual leave left and it was also the peak audit season. He sent an email to Deloitte's partners, including Institute President Eric Tong, pointing out that as the firm always spoke about social responsibility, it would be great if the firm allowed him to go to Sichuan. Two days later, he was given permission. "I have to say thank you to Eric and my teammates again. My teammates told me to just go ahead and they would cover for me," he recalls.
Today, Wong continues to give back, now to the profession and to Hong Kong. He has been a facilitator for the Institute's Qualification Programme workshops on corporate financing, and he recently joined the "Rich Kid, Poor Kid" programme, under which Accountant Ambassadors visit schools to teach money management skills to children. "I think as an accountant, kids respect what we say. I think we need more education about money in Hong Kong. We have to make sure the next generation does not see success as equalling money, and money as being everything," he says.
Wong also takes part in the Institute's Mentorship Programme which he considers to be very important, following his own experience with a mentor. "I don't see it as giving back because I learn more than I give," he says.
Alongside his work and volunteer activities, Wong also leads a busy family life. His oldest son is two-and-a-half years old, while his youngest son was born just last month. He describes himself as a hands-on father, who gets up in the middle of the night to change his son's nappies. Being a dad and working at Telligent has its similarities, he notes. "The philosophies behind parenting and coaching young people are the same. You have to listen to the baby and think from his or her perspective," he says.
Being a new dad again, of course, does not leave much time for anything else outside of work. "If we had had the A Plus interview in May, I would still have had two hours' spare time, but now that is all gone," Wong jokes. 
China-focused hedge funds lost 4.4 percent on average in June, the biggest drop since January 2016, according to hedge fund database provider Eurekahedge.