Kevin Fitzgerald, Xero's Regional Director of Asia, on easing the transition to the cloud for both employees and clients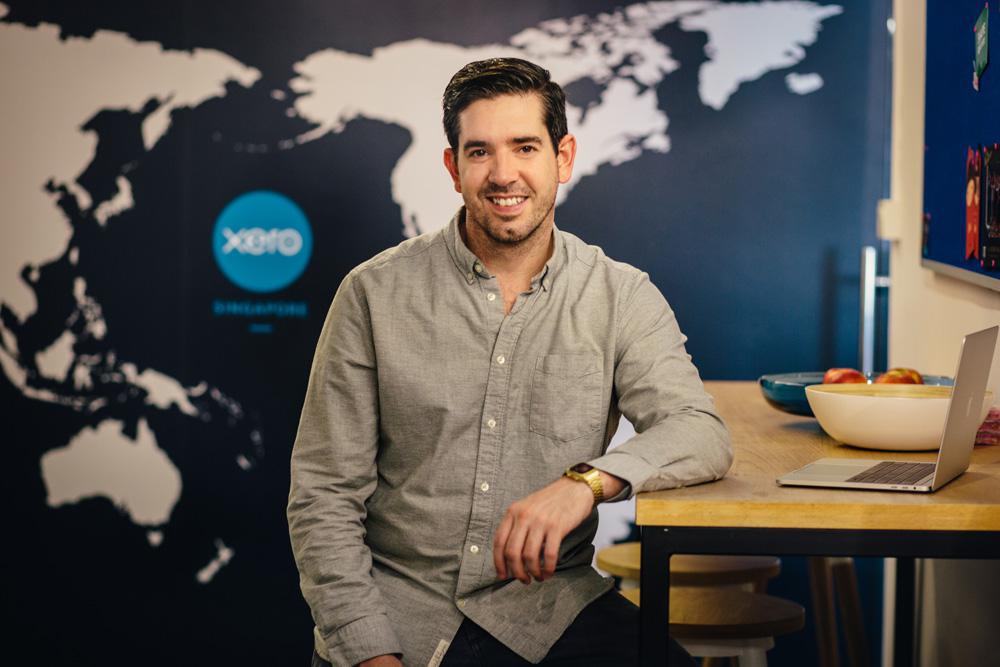 Cloud platforms and applications have become an integral part of the IT infrastructure of businesses around the world. As new technologies develop and deliver the sweeping digital transformation of industries, the prospect of greater revenue and competitiveness has increased significantly.
In online accounting, the benefits are obvious – accountants can obtain instant access to clients' financial data, and reduce time spent on manual reconciliation work. In their evolution to serve as business advisors to their clients, they can add value by offering business analysis, financial reporting and forecasting using tools that connect seamlessly with the cloud accounting platform. All these collaborations are also made simpler and more secure with a common dashboard and a single ledger.
Yet, a significant number of businesses have yet to migrate to the cloud, or have encountered hurdles in their migration process. According to research by Xero, only 17 percent of businesses have adopted cloud-based accounting software in Hong Kong. This is lower than 26 percent in Singapore, and significantly lower than their counterparts in Australia and New Zealand, which are leading in the world at an average of 40 percent.
Your clients may be deterred from migrating to the cloud due to the lack of IT personnel in their organization to handle the process. In fact, this skills gap has caused 40 percent of IT leaders to put their cloud migration on hold, according to computer security software company McAfee. Conflict with existing systems and cloud platforms with little to no vendor support add to concerns regarding poor integration and further deter adoption.
The cloud adoption journey differs from client to client, depending on their receptiveness and understanding of new technology, so it is important to assess where your clients are on the adoption curve. Clients who are early adopters will be easier to persuade, whereas late adopters will require more education and support during the process.
Successfully migrating clients to the cloud will improve your team's ability to service clients and deliver more added value via data analytics. As you consolidate your role as a business advisor through increasing consultancy work, you will also be rewarded with greater customer loyalty, which will boost profitability in the long term.
Here are three ways to engage with clients as they embark on their cloud journey.
1. Manage your clients' expectations
Clients need to understand that they must commit time and resources to lay a strong cloud foundation before they can reap the fruits of their labour. It is good practice to let clients know that there will be a period of transition and learning before the organization can enjoy the automation and efficiency that cloud adoption brings. Once time-consuming manual jobs are automated, it will be much easier for your clients to track their business performance on a shared dashboard.
2. Identify training to speed up internal adoption for your clients
Help your clients' workforce to prepare to migrate to modern accounting software by pointing them towards good webinars, workshops and user guides to get up to speed. You might even want to consider leading a workshop for them to demonstrate the key software features and functionalities, and how they apply to their daily work. Fostering a small business community can also increase your clients' confidence as they move further along their cloud journey.
3. Make sure you and your employees are ready
When you recommend new cloud solutions to your clients, they'll see you as an expert. There will be issues along the way, so prepare your employees to handle urgent calls or emails from clients. However, it is important to draw a distinction between business support and technical support. You are there to help your clients manage their finances, not provide software support. If a client is calling repeatedly with software queries, refer them to the software company for the technical support they seek. The software company will also have specialist advice and training materials to help ease the transition.
The way forward
You already know that clients have different appetites for new technology. Practising these methods can help you create a strategy for moving them to the cloud. Identify your early adopters and work your way through the list. Use your success stories of the early adopters to encourage and convince more conservative clients to take the leap. As you go through this process, document your learnings and develop formal processes for introducing new technologies. It could become a whole new revenue stream for your business as you move into more complex advisory services.