In an era of rapid technological advancements, few industries have been left untouched by the transformative power of innovation. From automation and artificial intelligence (AI) to cloud computing and data analytics, these technologies have disrupted the accounting profession and are reshaping the way accountants operate, unlocking new efficiencies, insights and opportunities.
At a roundtable discussion hosted by the Information, Communications and Technology Interest Group (ICTIG) of the Hong Kong Institute of CPAs, a group of experts came together to discuss these opportunities and the potential pitfalls of new technologies on the profession, offering their insights and exploring the benefits, challenges and future implications for professionals in a fast-evolving field.
Fred Sheu, National Technology Officer for Microsoft Hong Kong, kicked off the conversation by talking about the inevitability of technological evolution in the accounting profession. "Every industry around the world is leveraging technology to help them do their work and be more productive," Sheu said. "They are using tools and workplace technology for enterprise types of application for meetings, word processing, calculations. The evolution is very fast and the industry itself must keep up to pace while employees must keep up with the new skills that are required to leverage those technologies."
Each of the speakers then shared what excites them in terms of the impact of technologies on their respective fields. Anthony Chiu, Chief Systems Manager (Data Analytics) from the Office of the Government Chief Information Officer (OGCIO), spoke of the numerous initiatives that the Hong Kong government is rolling out that capitalizes on technologies to help move society forward. In particular, the application of AI and blockchain.
"I think what is really exciting is undoubtedly the use of AI and the use of blockchain. For example, blockchain can be used in an area like e-licensing or certificates. This is one area that some government departments are pursuing as an alternative to paper certificates," he said.
"And now technology (AI) is at a stage of maturity and is becoming accessible even to small and medium practitioners, so it's quite an exciting landscape."
Vincent Chan, Co-Convenor of the ICTIG Organizing Committee and Institute member, who is also a Partner in Consulting at EY, said that he doesn't see technology as a threat. "What really excites me is that there are a lot of things that accountants want to do. They want to be more effective, more efficient, and in the last decade we started using things like human robotics and process automation. That was really the start and the taste of what AI can do today. And now technology is at a stage of maturity and is becoming accessible even to small and medium practitioners, so it's quite an exciting landscape."
For Harry Lin, Partner and Technology Head for Hong Kong at recruitment company Russell Reynolds Associates, technology and the advent of AI has created a significant impact on executive recruitment. He said that it has transformed the way the company is able to identify and access senior and high-level executives, making sourcing and screening much more efficient, and making it easier for the company to identify potential candidates.
"Now, we have a much bigger pool and are able to identify and source our candidates with more accuracy. We have both AI and advanced analytics to analyse large volumes of data and market trends to facilitate data-driven decision making, technologies to enhance candidate assessment like psychometric testing, and so on. Those are really helping us to evaluate our executives," Lin said.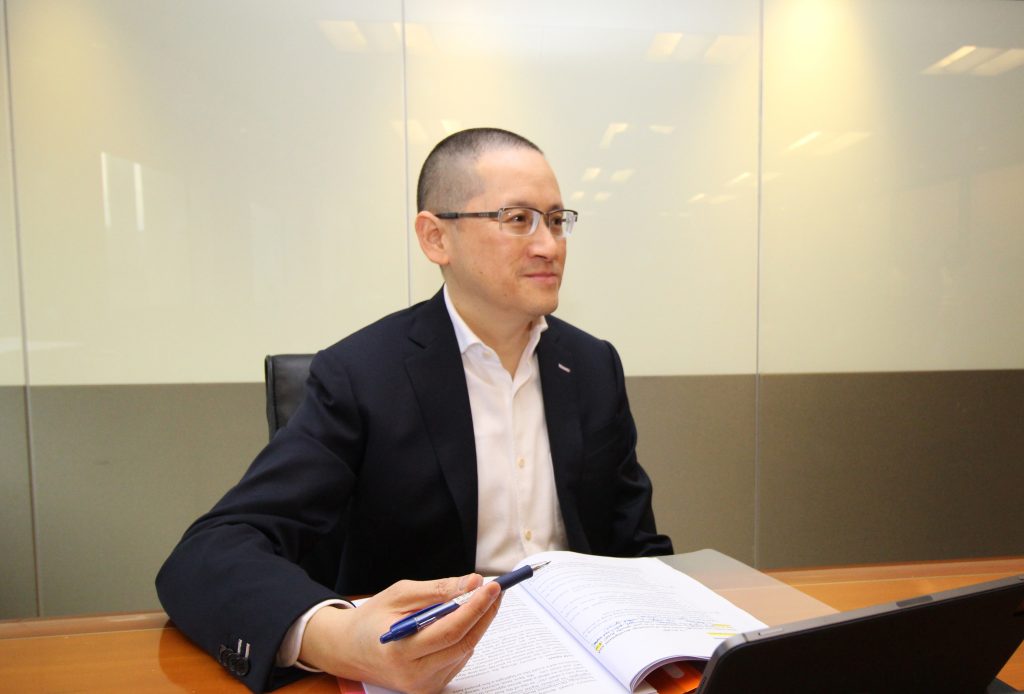 Application of digital technology
Throughout the discussion, efficiency and effectiveness emerged as the key words and were consistently brought up, underscoring their paramount importance in the context of technological disruption within the profession.
The speakers discussed how advanced technology such as AI are enabling accountants to streamline processes, automate repetitive tasks and extract valuable insights from vast amounts of data, revolutionizing the way accountants operate and deliver value to their clients. "AI and blockchain are really revolutionary," Sheu said. "AI can do many things that humans cannot do, and we are seeing it like never before."
As an example, Sheu talked about the power of generative AI, which refers to technology that uses deep learning algorithms to generate new data and content, explaining how it is transforming the accounting function and bringing real value to businesses.
"With generative AI, you can quickly mine data and identify trends. You can quickly identify why a business is growing, why there is a spike in sales."
"With generative AI, you can quickly mine data and identify trends. You can quickly identify why a business is growing, why there is a spike in sales and even identify what's happening in the business," he said.
Sheu encouraged organizations to adopt technologies such as AI and to view it through a co-pilot lens. Such technologies, he noted, should be seen as something that helps to raise efficiency and effectiveness, and not something that should replace the deduction process.
On this note, Chiu said the government is now more focused on data-driven decisions. Whether it is in policy making or daily operational decision making for the city, big data has become an important part of all decision making. He noted that another change he has noticed is that data used to be siloed within each individual department, yet today, interdepartmental sharing has become critical.
Citing new projects, such as the traffic data analytics system, Chiu explained that this project requires information and data from the Transport Department as well as the Hong Kong Observatory. The government has been taking additional steps to create new insights into prediction data and making it open to the public so that industries can develop their own prediction modeling systems themselves.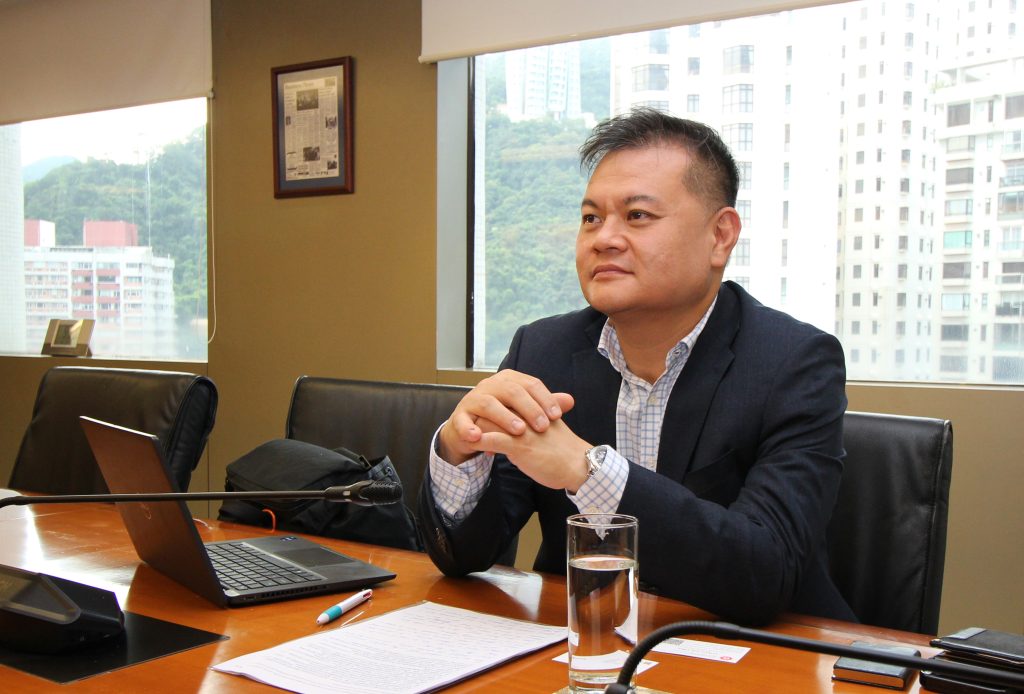 Ethics and risks
The conversation turned to the issues around the darker side of technologies. In terms of privacy, security and the ethical use of technologies, accountants today must proceed with caution.
One challenging issue is the non-transparency of AI systems and their inner workings. "AI is a black box. When it comes to transparency, my take is whatever tool you use you must know the subject matter, use it smartly, and like what we just launched at EY, we use it in a closed environment. Professionals can use secure versions of these new technologies," Chan said. EY launched its "EY.ai" platform in September which it says combines the firm's vast experience in strategy, transactions, transformation, risk, assurance and tax alongside EY's technology platforms and AI capabilities. The platform is believed to create value by harnessing the power of AI through a safe and secured environment.
The speakers also advised caution in the use of cloud computing. Chiu noted that within the government, cloud technology has become a huge area that it is investing heavily into. However, privacy and security remain a priority in its adoption and development, and organizations and accountants would be prudent to follow suit.
"We must always have security in mind and when we put the data and systems into a cloud environment... proper security protection and the appropriate contract terms must be adopted."
"We must always have security in mind and when we put the data and systems into a cloud environment, in particular a public cloud environment, proper security protection and the appropriate contract terms must be adopted," Chiu said.
While many big organizations have adopted a hybrid cloud scenario, Sheu says that it is important to identify and understand what data can sit inside and outside of the cloud to prevent any data breaches or leaking of personal information. He also mentioned how organizations can use other technologies to help with compliance to reduce any margins of error and improve accuracies.
"It's really about setting out the policy and procedures, getting legal, governance and particularly security involved, creating a balance between convenience and safety, having accountants involved in setting and monitoring the rules to use these tools securely and safely, and adhering to all the different regulations," Chan said.
The speakers also agreed that organizations and leaders must lead by example and advocate the ethical use of technologies and constantly communicate what this means. This is why technology needs a seat at the table, they said. When it comes to cloud computing, big data, machine learning and the advent of other technologies, businesses need to build models that take into consideration the business objective, its project, vision and whether it has the right people and skillsets to navigate these changes.
"Do you have the right people who are able to understand and use these technologies, to ethically implement the right technologies or tell a story to get stakeholders' buy-in or drive transformation?" Lin asked.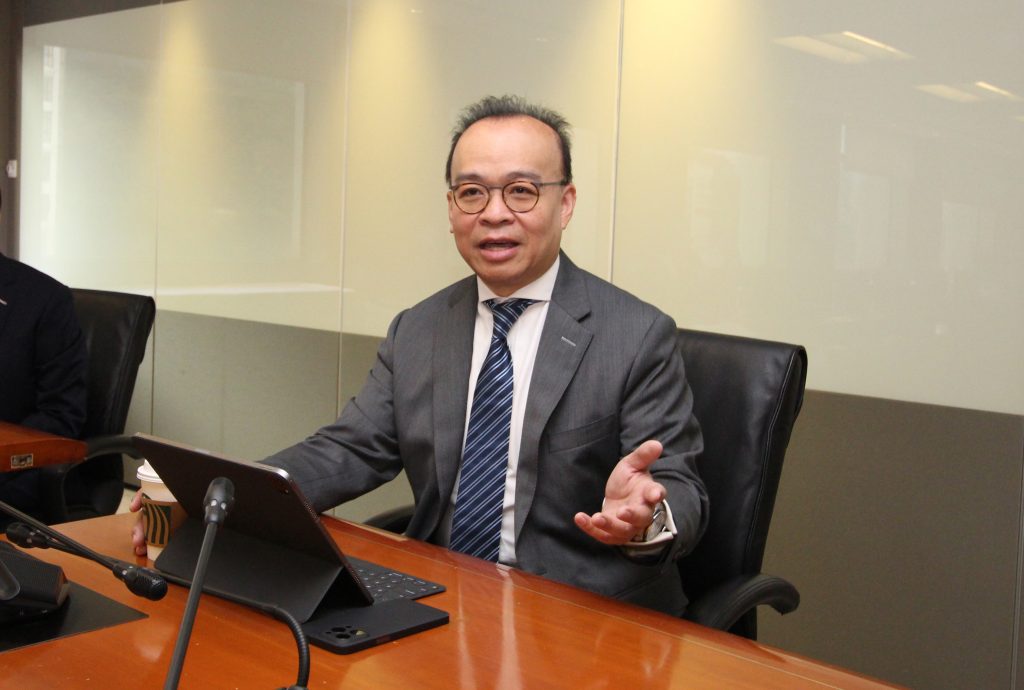 Digital skills
It was agreed that accountants and businesses will have to change the way they approach the accounting function's role. But it starts with recognizing that while technology is powerful, the human in the loop remains paramount and businesses can only rely on it for what it is – a function.
"It's there to help us make more informed decisions. It's helping with efficiency, but does it mean robots will replace us? No. At the end of the day, we are in the people business that is built on trust, personal assessment and soft referencing. AI is absorbing data and learning and that is something that supports us, but it can't replace us," said Lin.
With that, the speakers explored how the role of accountants has changed, given today's digital environment. For starters, the speakers noted that technologies such as cloud computing and AI, while powerful, remain limited and can produce incorrect results. For this reason, an accountant's aptitude remains critical.
Skills such as critical thinking and fact-finding will become even more important, and the profession must be prepared for the changes to the skillset requirements on accountants, noted the speakers. "Accounting used to be perceived as mundane and tedious, but now with the advancement in technology and AI, it can be more interesting. The human interaction will be about asking questions and framing questions, rather than number crunching," Chan said. "So aside from predictions, unusual transactions, you have now got to learn what you can do with AI."
"Clients are looking for a range of digital competences in CFOs and accounting professionals."
Lin, who has been involved in searches for numerous technology leadership positions, said that there is a noticeable shift in the requirements for chief financial officer roles today. "Clients are looking for a range of digital competences in CFOs and accounting professionals – they are looking for proficiency in data analytics, being able to extract and identify patterns, and being able to use certain tools," he said.
Lin also noted that companies are looking for people with the ability to work with automation and are knowledgeable in robotic process automation software which streamline repetitive accounting work. And thirdly, he said that clients are looking for CFOs who have experience working on digital transformation.
"A lot of organizations are going through the transformation journey, so they need someone who can appreciate project management and is able to communicate that to stakeholders. They must have an appreciation for technology and what's out there and get people comfortable with it," Lin said.
And this is where people with strong storytelling skills are also in demand. Chan said that the ability to articulate a vision upwards and downwards is important because if you can't get your people on board to move the ship, it all becomes a moot point.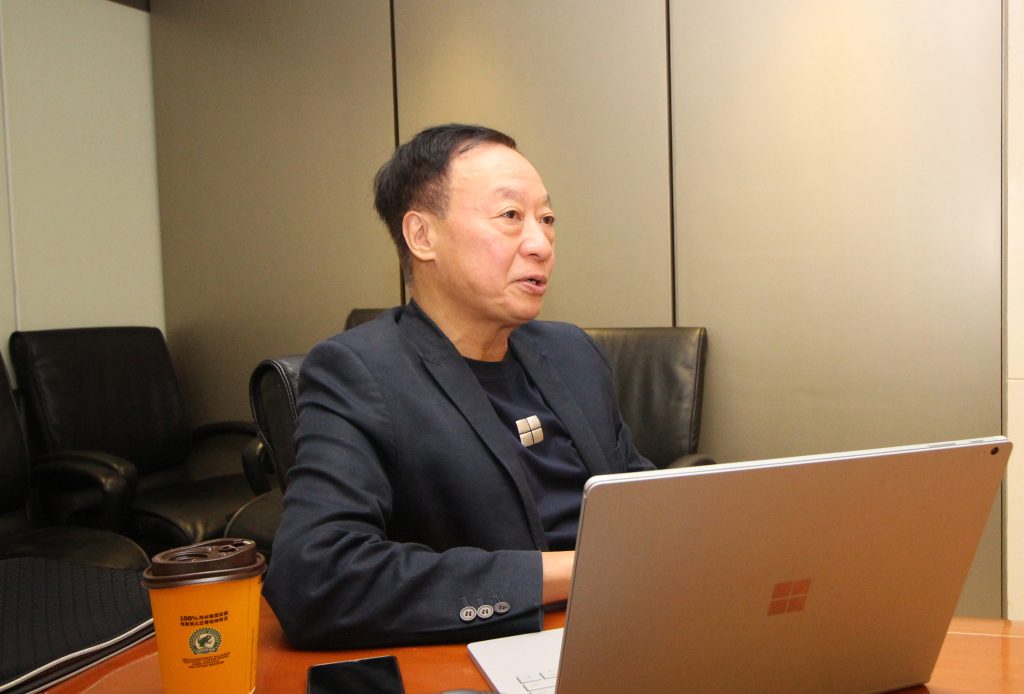 Lin agreed, saying that mindset change is always the biggest impediment to the adoption of new technologies and thus user buy-in at all levels is key. "A strong CFO must be able to articulate the numbers, the technology and the vision to get the stakeholders to buy-in, so you have to convert the mindset from technology as a cost centre to it being a revenue-growing opportunity, and how do you tie this to your revenue growth stream," he said.
The speakers agreed that ultimately any technologies invested into an organization must have a clear purpose. Lin emphasized the importance of finding people with the right "T-shaped" skills. Explaining that the vertical part of the "T" are the technical and financial skills, while the horizontal part of the "T" are the leadership, strategic planning, risk assessment and communication skills. "These roles are now combining technology with leadership and business savviness," he added.
In addressing all the points that were raised, the panel concluded with a quick discussion on ways that they could help to up-skill the profession to keep pace with innovation and technology.
Continuous learning, technology training, networking and collaborations as well as mentor coaching came up as some ways to instill a strong digital mindset within the industry. But they cautioned that looking ahead, many challenges will remain and it's not necessarily related to the adoption of new technologies. "I think people change will continue to be the biggest hurdle into the future," said Chan to the agreement of the others.
In September, EY announced the launch of EY.ai, a platform that has artificial intelligence (AI)-embedded versions of the firm's consulting products like the data management product EY Fabric. The firm said it has invested US$1.4 billion in AI.