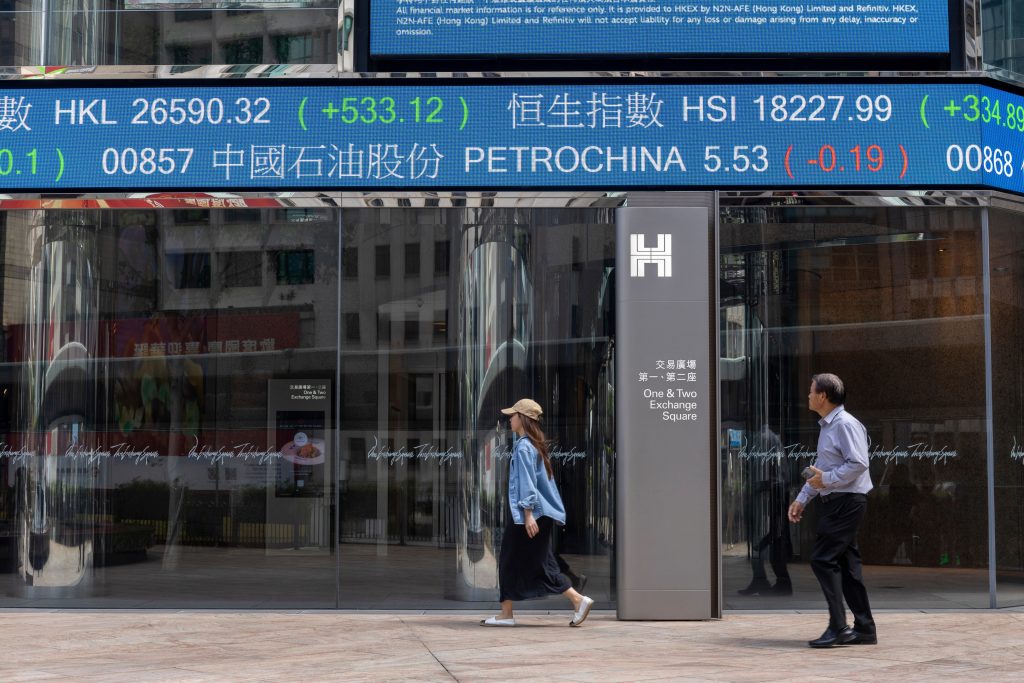 The Hong Kong government may face a fiscal deficit of more than HK$100 billion, Financial Secretary Paul Chan said on RTHK on 27 October, citing a slower-than-expected recovery following the COVID-19 pandemic and reduced revenue from land sales and stamp duty. Chan previously forecast a deficit of HK$54.4 billion for the 2023-24 fiscal year during his February budget. "The economic cycle has its ups and downs, and it is crucial to continue developing the economy," Chan said.
81%
The percentage of chief financial officers who see hybrid work as a top way to meet savings targets amid ongoing economic uncertainties, according to IWG, a provider of flexible workspaces. The company surveyed more than 250 United States-based CFOs for its CFO & Hybrid Work Survey. Of the survey respondents, 79 percent say CFOs act as a decision maker when it comes to office space decisions.
 >US$1 billion
Midea, Mainland China's largest home appliance maker, filed for a Hong Kong listing on 24 October in what could be one of the biggest initial public offerings (IPO) in recent years. The IPO could raise more than US$1 billion subject to changes in market conditions, reported the South China Morning Post, and the stock could start trading early next year.
7-12 kg
The amount of greenhouse gas emissions behind each new Apple Watch, which are offset with high-quality carbon credits from nature-based projects, according to the tech giant. In September, Apple introduced the new Apple Watches, presenting them as carbon-neutral products, which prompted scrutiny from European environmental and consumer groups. "Carbon neutral claims are scientifically inaccurate and mislead consumers," Monique Goyens, Director-General of BEUC, a European consumer organization, told the Financial Times.
89% in 2021
Sustainability reporting grew from 84 percent in 2019 to 89 percent in 2021, and assurance rates grew from 37 percent in 2019 to 48 percent in 2021, for jurisdictions in Latin America, Africa, the Middle East, and Southeast Asia, as well as smaller economies within the European Economic Area and Switzerland, according to the International Federation of Accountants' (IFAC) The State of Play: Beyond the G20. The report expands IFAC's sustainability disclosure and assurance data to additional jurisdictions beyond the G20 previously reported on.
 €1.5 billion
The amount Stellantis, the world's fourth-largest car manufacturer, said it will invest for a 21 percent stake in Chinese electric vehicle (EV) start-up Leapmotor, in a bid to gain a foothold in Mainland China, the world's biggest car market by sales. As part of a joint venture, the European carmaker will have exclusive rights to build and sell Leapmotor products outside Greater China. The deal follows a tie-up between Volkswagen and Chinese EV maker Xpeng, announced in July.
"[The new AI system is already] behaving like a 25-year tenure partner."
 – Bivek Sharma, Chief Operating Officer for Tax, Legal, and People at PwC U.K. PwC announced that it has teamed up with OpenAI, the creator of generative artificial intelligence (AI) technology ChatGPT, to provide its clients with AI-generated advice on tax, legal and human resources matters. The AI system, which is being rolled out in the United Kingdom, will be used for tasks such as conducting due diligence, identifying compliance issues, and recommending whether to approve business deals.
2 years
The starting validity period of new multiple-entry visas to Mainland China which foreign staff of overseas companies registered in Hong Kong may apply for. The policy, announced in Chief Executive John Lee's 2023 policy address on 27 October, was welcomed by foreign business chambers, believing it will streamline travel within the Greater Bay Area for foreign businesspeople based in the city.
US$250 billion
The amount that could be raised annually through a global minimum tax on billionaires, according to the EU Tax Observatory's 2024 Global Tax Evasion Report. The sum would be equivalent to 2 percent of the nearly US$13 trillion in wealth owned by the 2,700 billionaires globally, said the research group.