Maria Lam is not a fortune teller – but she can predict the future. That is because as a handwriting expert she can tell from an A4 sheet of a person's musings how they will interact in big groups, what sort of character they have – and even whether or not they are compatible with their romantic partner. She is now an author of several award-winning books on the topic.
By day, however, Lam is not an author – she is a management consultant. After qualifying as a Hong Kong Institute of CPAs member in 2000, she embarked on a career in finance, working as an accountant for Deloitte, and then chief financial officer for a clothing company and then a media services corporation. But while working as a CFO, she was asked by her manager to focus less on the finance and more on the people side of the business – to work out which combinations of employees would yield the more productive results.
"I later on found a course in handwriting analysis," she says. "I thought this is quite useful. I can't read people's mind, but I can predict their behaviour." She took the course and started promoting the technique to the corporate world in Hong Kong, suggesting it as an interview technique for new hires. As a member of The British Institute of Graphologists, Lam has being interviewed in the local media, and was invited to write a weekly column on handwriting in Metro Daily. Her writing career was born.
Lam says she'd had a flair for writing since she was a child. When she was in primary school, her grandfather had complimented her on her Chinese writing technique, and asked her to draft a letter for him to the local village representatives about a land issue. But it took her decades to realize writing was something she could do professionally.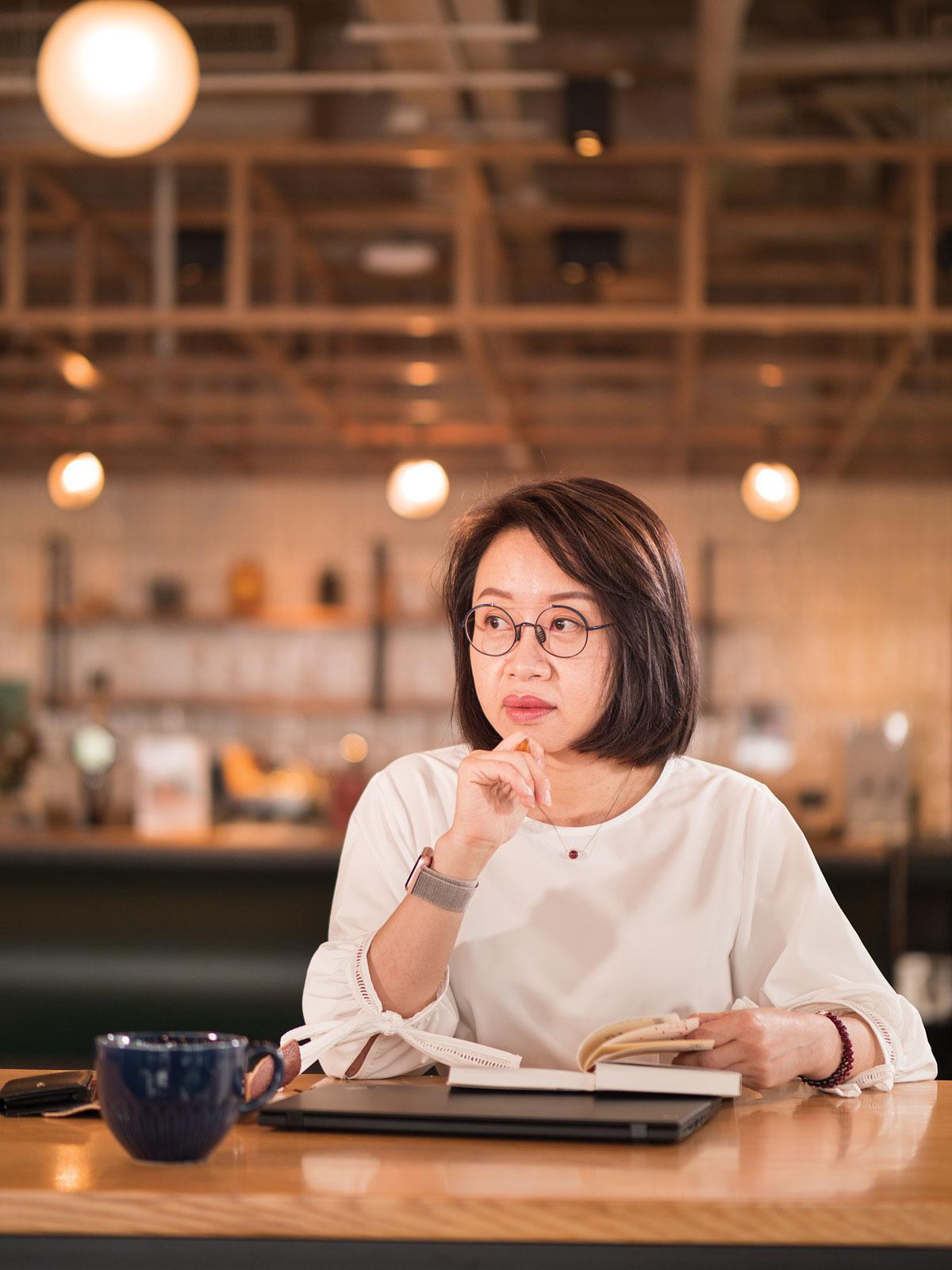 Maria Lam, a management consultant and author of two books about handwriting.
Even now, Lam is not a full-time writer. She has launched her own handwriting consultancy, providing services to corporate clients around Hong Kong who want to identify talents and strengths in personalities, and also highlight weaknesses in order to solve interpersonal issues in leadership, stakeholder relationships and teams. She also provides more traditional assistance in the form of corporate restructuring, project management and strategies to improve financial performance.
Fitting her writing in around all that can be a challenge – especially as Lam writes her newspaper columns and books by hand. "I need the connection from the pen to the paper," she says. "There is a reflex through the muscle that directly activates our brain functions. This is very useful and very good to our brain health."
But that technique doesn't make writing any faster. Lam tries to write a book each year before the Hong Kong Book Fair, and normally takes about three months to pen each title, working in the evening and sometimes until 3:00 a.m. before having to get up for her day job meetings. "So I think my profession as an accountant helped me a lot in managing the time because I think of how many days I need to write and then divide up my time and try to meet the target," she laughs.
"My profession as an accountant helped me a lot in managing the time because I think of how many days I need to write and then divide up my time and try to meet the target."
Lam's first book, "你有多久沒寫字?原來筆跡能反映你的個性!" (How long has it been since you last handwrote?) was an immediate hit at the book fair in 2019, and was voted by the teachers and students in Hong Kong as one of the best books from that event last year. "There were 12,000 voters from 460 secondary schools in Hong Kong," she says. "They voted for their favourite book, and my book was rated in the top 10 in the Secondary Division." Lam says that was her proudest moment as a writer. The Hong Kong Book Fair scheduled for July this year was postponed to December, but she has still released another book called "原來筆跡藏着心底話!21堂成長必修的筆跡課" (Twenty-one lessons for handwriting growth).
So, what is next on Lam's plate as a writer? Well, she's thinking of getting personal.
"I do a lot of personal analysis," she says. "Some people come and ask me to do that for their love life. Often, men come to ask me questions and give me a few pieces of pen writing samples or writing from different ladies. They want to know how to approach all these ladies, because they know that they have different personalities." Lam believes she can help them find love, and just might put her tips onto paper.
Harry Wong, certified Master Trainer of NLP and author of six books.
Writing passionately
Harry Wong – aka Dr Happy – had a similar route into writing as Lam. After qualifying nearly 30 years ago as an Institute member, he landed a job with PwC first in Canada and then in Hong Kong, where he returned to in 1997. After being put in charge of a programme designed to train anyone in the company on their interpersonal skills, he decided that his true passion was helping individuals develop themselves.
So, in 2004, Harry became Dr Happy, a bow-tied, smiling consultant who uses LEGO as one of his many training tools in helping people realize their potential through his unique "edutainment" style. Wong, as the doctor, became Asia's first – and China's only – American Board of Neuro-Linguistic Programming (ABNLP) certified Master Trainer of NLP, which involves analysing strategies people use to help them find ways to reach a personal goal.
That led him down the path of writing. In May 2005, he was invited to write a column for CosmoGirl! magazine. "Because of my NLP background, I wrote about things like love relationships, dealing with problems, how to think more positively," he says. "We all have a lot of limiting beliefs, which limits our chance for success. So how can you overcome that?" It became a weekly column for two-and-a-half-years, and kindled Wong's passion for writing, and soon turned into a book on love.
"We all have a lot of limiting beliefs, which limits our chance for success. So how can you overcome that?"
"My passion is about women and relationships… so I decided to apply NLP through writing in the context of relationships," says Wong, who co-authored a book on that topic in 2007 with the then editor-in-chief of CosmoGirl! Since then, he has written five more books, and about half of his back catalogue is about love. "Everything for me is NLP so I've written books about love and relationships, how to use NLP as a tool to help people to better understand themselves and others, and about the limiting beliefs that you may have about relationships."
But even after having authored six books, Wong says he is still a bit "scared" by the writing process. It's the end product he enjoys, he says, not the painful experience of having to commit words to the page.
"I think I'm always in conflict," he says. "On the one hand, I write thousands of words. But I'm still not 100 percent enjoying writing. But all those things are voluntary, right? Nobody forced you to write a book. But I still did it. I don't know what draws me."
But Wong does know he'll likely pick up the pen again.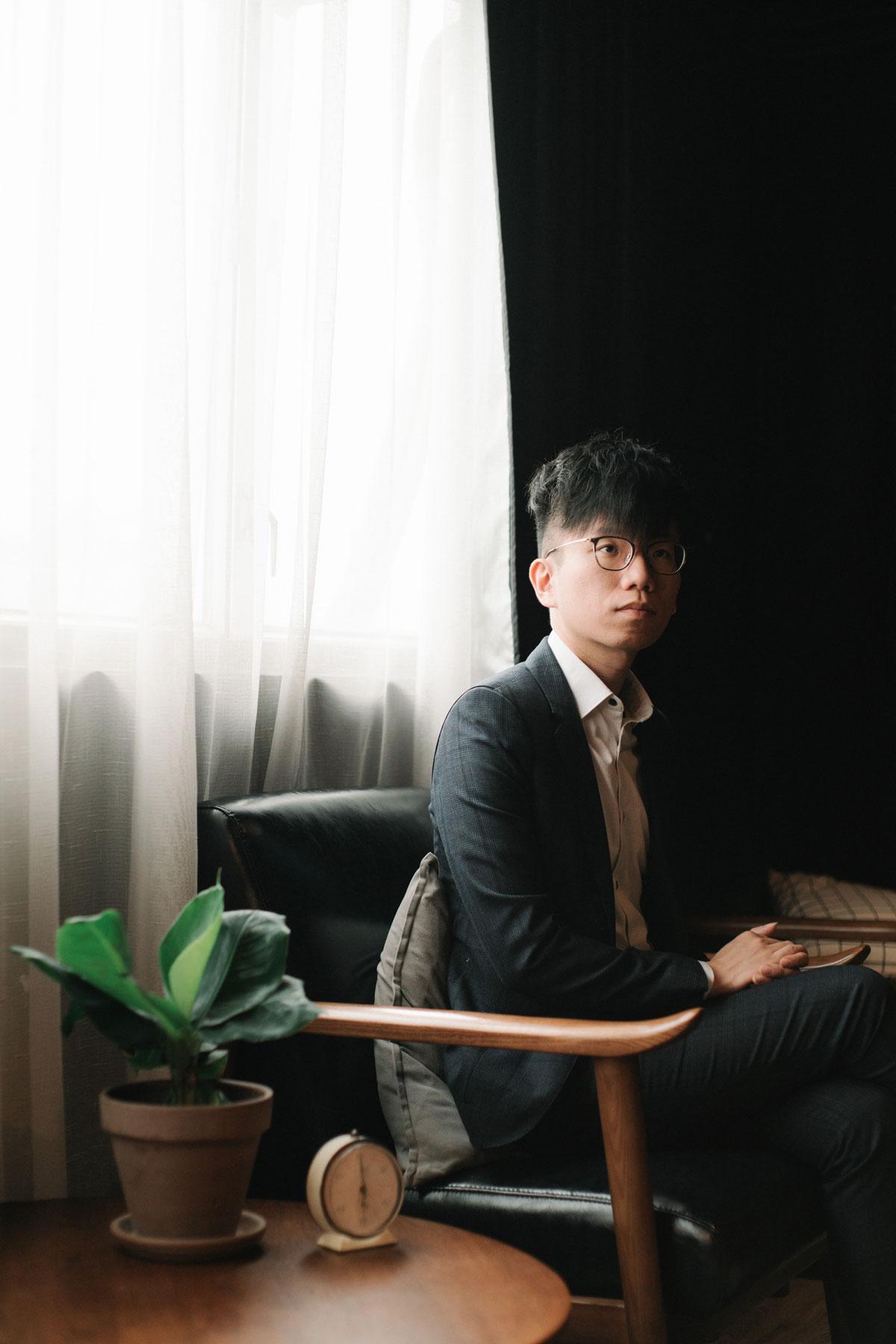 Jayford Wong, a CPA working at DBS Bank, and author of books about love and relationships.
Words of hope
Jayford Wong is in love with writing. He began writing while dating during his university years. Since then, he has been writing about love and relationships.
He says he wanted his books to help those experiencing a painful end to a relationship or unrequited love. "I've read a number of other books on this topic written by other Hong Kong authors and most of them usually give tips on dealing with the break-up," says Wong, who is part of the Business Finance team at DBS Bank, and an Institute member. "In my books, I emphasize the fact that there a lot of people who are experiencing the same emotions as they are. I want my readers to feel that aren't facing these issues and pains alone."
Wong, who grew up in Hong Kong, also published a book in 2018 titled "偽棟篤文青" (Laugh with you) on the everyday stresses endured by Hong Kong's youth. "A lot of young people in Hong Kong just like myself face a lot of pressure, beginning with public examinations when we are teenagers. And even after graduating from university, we enter a society that puts us under more pressure." Similar to his romantic novels, he hopes these articles help his readers feel less alone in their plight.
Wong took part in the Hong Kong Book Fair in 2019, which saw his 2019 book "揮霍了所有的任性都不願忘記" (Just wanna see you once again) on display at an exhibition booth. Initially, he was reluctant to take part in the exhibition, but was persuaded by his publisher. "The publisher encouraged me to even hold a book signing event, but I wasn't sure if anybody would even show up at the booth," Wong recalls. But as soon as he arrived at his booth that day, he saw a long line of fans – fans he never even knew he had.
"I try to establish a well-defined concept before writing. Having one takes care of the writing process."
"I was very surprised," he says. Caught in between signing autographs, posing for photos and speaking with his readers, Wong was taken aback by the unexpected yet pleasant reception. "There was definitely a warmth in every interaction that day," he adds. "Many of them noted how much they enjoyed reading my books, especially the ones on love and relationships, and said how the points I wrote about were relatable."
When it comes to writing a book, the planning process is most important to Wong, who says it can take between two or three months of drafting before he starts writing. "I want each book to have a clear message for my readers," he says. "So I try to establish a well-defined concept before writing. Having one takes care of the writing process." The writing process requires around two weeks, he says.
It wasn't easy getting his books published in Hong Kong, but for aspiring authors who wish to achieve the same, Wong advises them to focus on building a fanbase. This could be done through posting articles or blogs online and developing a small following. Once an audience has developed, it might catch the attention of a book publisher, he notes. "And if you've already got readers, they might even publish your book for free."
Wong published his latest book "你的愛,是我最懷念的痛" (Our most unforgettable memories) in July and says he is working on another relationship-themed book. After all, he adds, his mission is to continue helping his readers through his writing. "As a writer, I may not know what my readers are thinking or the situations they are facing or have faced," he says, "but I want to touch every reader's heart with my words. That's my goal."
---
The Hong Kong Book Fair, one of the world's largest, is set to be held from 16 to 22 December, its organizer said this month. Last year, the fair attracted close to a million visitors and over 680 exhibitors. The theme of this year's exhibition is "Inspirational and Motivational Reading" and will feature books and authors whose work encourage and empower readers to face challenges ahead.