Elaine Lam, Managing Director of Robert Half Hong Kong, on the best ways to fast-track your career progression in the new year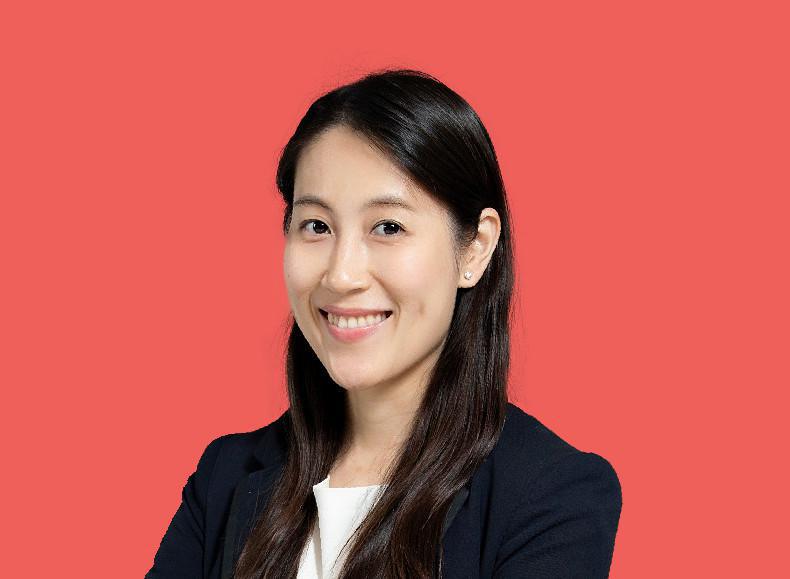 The chances are, you've probably got a few New Year's resolutions in mind for 2020. Some of the most common ones often revolve around getting more exercise, socializing more or eating healthier food. But if exploring the employment market and developing your career next year is one of those resolutions, then it's important to remember that this will take more planning and preparation than simply kicking a habit or starting a new one.
The market for skilled finance and accounting professionals is rife with opportunities, which is why setting clear goals and having a firm idea about how you will achieve them will be key to taking the next step on your career journey.
Keep your CV and LinkedIn profile updated
One of the biggest mistakes candidates make is not having an up-to-date CV, which means they run the risk of missing out on opportunities as they arise. As soon as you've made your decision to explore the job market next year, revise and update your CV with all the most relevant skills and experiences for the role you're looking for. As more hybrid business-financial roles continue to emerge in 2020, keep in mind that you could be expected to show examples of how you've used your commercial acumen and analytical thinking to enhance your finance and accounting capabilities.
Competition for talented candidates with specialized financial skills is getting tighter, so you should also ensure that your online presence is also up-to-date with your latest skills and achievements. Today, LinkedIn is a valuable source of passive job seekers for hiring managers who take a more proactive approach to recruitment.
Strengthen your IT skills
The lines between technology and finance functions in organizations are blurring. Pursuing professional development opportunities and additional qualifications in IT could give you the edge over other candidates while demonstrating your ongoing commitment to learning in a rapidly evolving business landscape. Employers will be on the hunt for finance and accounting professionals who can show they have experience in customer relationship management tools, predictive analytics, accounts payable automation and the implementation of cloud technologies – among others.
Employers also look for finance candidates who can add greater value to the strategic direction of companies by leveraging their advanced data and modelling skills. Any chance you get to develop and exercise these skills should stand you in good stead for your next career move.
Find out what really motivates you
Companies are taking workplace wellness initiatives more seriously than ever before in an effort to retain the best employees. But everyone is different, which means the culture and policies of one organization might be better suited to some people over others.
Before launching into a job search, you should have a clear idea about what will make you happy going to work every day. For example, companies will always vary in how they prioritize things like time off, working flexibility, professional development, competitive salaries and many other factors that might affect work-life balance.
Knowing what your deal breakers are could determine whether you'll be happier in a startup environment that offers faster career progression over higher remuneration, or whether you'd be better suited to work in a large organization offering plenty of perks and benefits but more limited growth potential.
Manage your personal brand
Companies need to take care of their brand reputation online, given the importance of web presence to job seekers and the growing popularity of online review platforms. For the same reasons, job seekers need to manage their personal brand in the online space too.
With social media, it's all too easy for employers to get a preliminary picture of candidates' values and interests by reviewing the content they post on various social media channels and online forums. As you head into the new year, review your content so it portrays you in the best light. If there's anything you think should be reserved for family and friends, adjust your privacy settings accordingly.
Grow your personal and professional network
Responding to job ads through job boards and recruiting sites is the obvious way to hunt down your next big career break, but it could pay to be more dynamic in your approach. Expand your professional networks by attending trade shows, company events, conferences or even volunteering for projects. Positions are often filled as a result of recommendations while you might also get the chance to find out about new and upcoming roles or open conversations with hiring managers. A solid professional network can also be invaluable to helping you keep on top of changing key skills. For example, opening your mind to mentoring arrangements could help you observe and develop those important problem-solving skills, analytical abilities, and strategic financial reporting capabilities required today.
Maintain your momentum
The job market is always a two-way street. While your goal is to land a new job that fulfils your career ambitions, employers need to be sure that new recruits have the potential to help their business achieve objectives for the long-term. It's important to prepare for multiple rounds of interviews and lengthy interview processes without becoming despondent. To help you keep up the pace and positivity, aim to stay in contact with hiring managers throughout the process, reminding them why you think you're suitable for the role, while also keeping your eyes open for others.