Christopher Arnold, Head of Small and Medium Enterprises/Small and Medium Practices and Research at International Federation of Accountants and George Willie, Managing Partner at United States-based Bert Smith & Co., on how small firms can remain relevant in the new year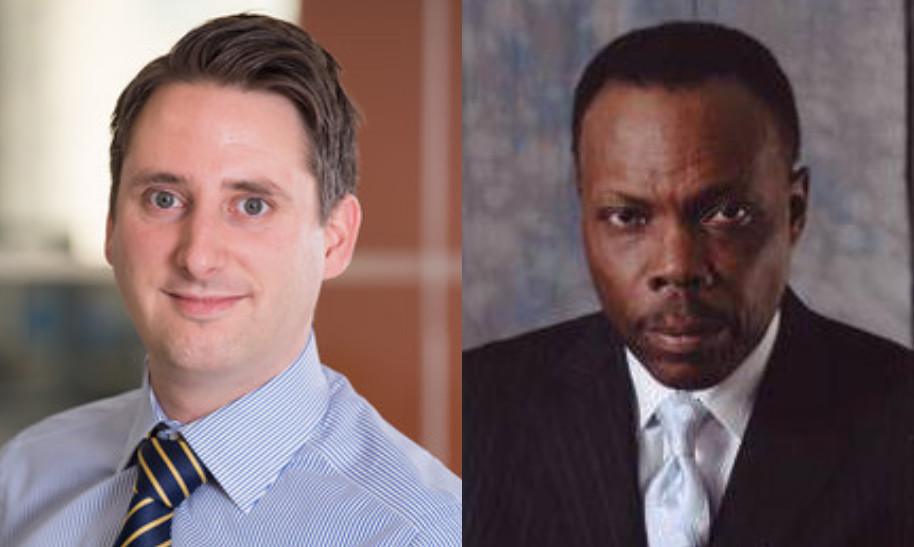 There is a general consensus across the world that small- and medium-sized practices (SMPs) need to re-evaluate the services they provide. This may involve changing their business model to include or expand business advisory and consulting services.
Research indicates that, irrespective of jurisdiction, accountants, and especially SMPs, continue to be the preferred advisors to small- and medium-sized entities (SMEs). SMPs have an in-depth knowledge and understanding of their SME clients and are therefore well-positioned to provide a range of value added services.
Of the over 6,000 SMPs who responded to the 2018 IFAC Global SMP Survey, 86 percent provided some form of business and advisory consulting services. The range of services is wide and diverse, including corporate advisory, management accounting, business development and restructuring services. Advisory services are predicted to have the most substantial growth in the next 12 months with the majority of small practices (51 percent) anticipating moderate or substantial fee revenue increases in this service line, compared to tax compliance & planning (40 percent) audit and assurance (36 percent) and accounting/compilation (36 percent). To respond to client demands, practices should focus on three main areas:
Professionalism
A key framework is the International Code of Ethics for Professional Accountants, which sets out fundamental principles of ethics for professional accountants and distinguishes them from other consultants or advisors. Professionalism underpins all of professional accountants' activities. SMPs can promote their values including integrity, diligence, trust and putting clients first and be clear that they are providing professional advice and services.
Firm structure and business model
There is a range of different options for transitioning and providing different services, which includes recruiting specialized talent to focus on a niche area, merging or acquiring a new firm and training existing staff to equip them with new skills.
It is clear that a new service cannot be provided without sufficient expertise and knowledge. A firm may decide to recruit a new partner who specializes and has strong experience in one particular industry or sector. This would enable them to understand client's issues in that area and importantly bring added-value from their exposure to a range of similar businesses over the years. Combining one practice with another, either through a formal merger or informally through a referral process and "business partnering," provides an immediately available resource for existing clients and a new revenue stream.
Adding additional experienced expertise to a practice can also help with talent attraction and retention, which continues to be top challenge facing many SMPs. In fact, 54 percent of small practices have difficulty attracting next generation talent. However, cross-training staff in new service lines provides valuable learning experiences and can be combined with on-the-job involvement. Even starting small, with basic tasks, is beneficial expertise which will grow quickly over a just a few years.
All staff members should be actively encouraged to provide suggestions for potential new service lines, as they are often closest to the clients. Communication training and encouraging a more client centric mindset can often help staff to listen and fully understand the client needs, so the appropriate service can be scoped and delivered. This shift helps staff focus on the practice's value proposition and level of fees charged.
External opportunities may take the form of new technological developments, emerging activities or sectors, or changes in legislation to provide specialized advice. To appeal to younger generations who strongly value working in ethical, dynamic and sustainable organizations, firms could focus on service lines which have some element of public service or environmental and social impact.
Technology tools
Fully utilizing a range of technology is critical to future success. Twenty-eight percent of SMPs plan to allocate more than 10 percent of total practice revenue over the next 12 months to technology investment. As automation and digitization continues to impact business, clients will require advice on how to effectively implement technological solutions. For example, SMPs can provide valuable advice on what tools can make any business process more effective and efficient to reduce administration costs around generating and processing invoices, chasing late payments, payroll etc.
SMPs should also develop and implement a technology strategy not just for their clients, but also for their own practice. This may include utilizing practice management software packages to assist, for example, in timesheet, billing and monitoring recovery rates or a customer relationship management package to help the provision of services or implementing a client portal.
Increasingly, the higher value work of SMPs will be future-focused based on analysis, interpretation and insights, compared to lower value historical tasks such as inputting data, verification and conventional reporting. Technology tools provide an opportunity to provide information to clients in real-time. For instance, visual dashboard reports can be easily and quickly generated to enable a meaningful discussion with clients on a monthly basis with current figures. Practitioners in some jurisdictions have specialized in becoming virtual chief financial officers – utilizing the cloud enables them to service a number of businesses and provide appropriate, relevant advice, around the clock.
There are tremendous opportunities for practices to be innovative and transform, especially due to the environmental and technological shifts.
This article originally appeared on the IFAC Global Knowledge Gateway. Visit the Gateway to find additional content on a variety of topics related to the accountancy profession. Copyright December 2018 by the International Federation of Accountants (IFAC). All rights reserved. Used with permission of IFAC.Contact permissions@ifac.org for permission to reproduce, store, or transmit this document.