Swire Properties is not just concerned about reducing its own energy consumption, it also wants to help its tenants become more environmentally friendly. As a result, it offers free energy audits to businesses leasing its offices advising them on how they can increase their energy efficiency. "We believe that having a purpose-driven business is very important to both the company and the wider community," Fanny Lung, Finance Director at Swire Properties, says.
Swire Properties reflects the trend of companies striving to connect to a meaningful purpose, which William Damon, Director of the Stanford Centre on Adolescence and author of Path to Purpose defines as "a long-term, forward-looking intention to accomplish aims that are both meaningful to the self and of consequence to the world beyond the self." Companies globally are increasingly interested in delivering positive social change alongside financial results in response to a growing demand from investors, consumers and even staff. The move can be highly beneficial, as purpose-driven businesses not only have the potential to have a significant positive impact on the communities they seek to help, but the approach can also lead to reduced risks, lower financing costs and improved staff recruitment and retention for the company itself.
"We believe that having a purpose-driven business is very important to both the company and the wider community."
Purpose-driven initiatives from last year's Best Corporate Governance Awards (BCGA) winners range from limiting the company's environmental impacts to promoting community development to teaching underprivileged children how to make the most out of toys that the company has donated. Swire Properties, a winner of the Sustainability and Social Responsibility (SSR) Reporting Awards, focuses its efforts in three core areas. Firstly, it strives to provide what it terms "creative transformation." This strategy involves ensuring its new buildings are constructed to the highest green building standards, while also enhancing the communities in which they are located through providing green outdoor space and improving connectivity for local residents.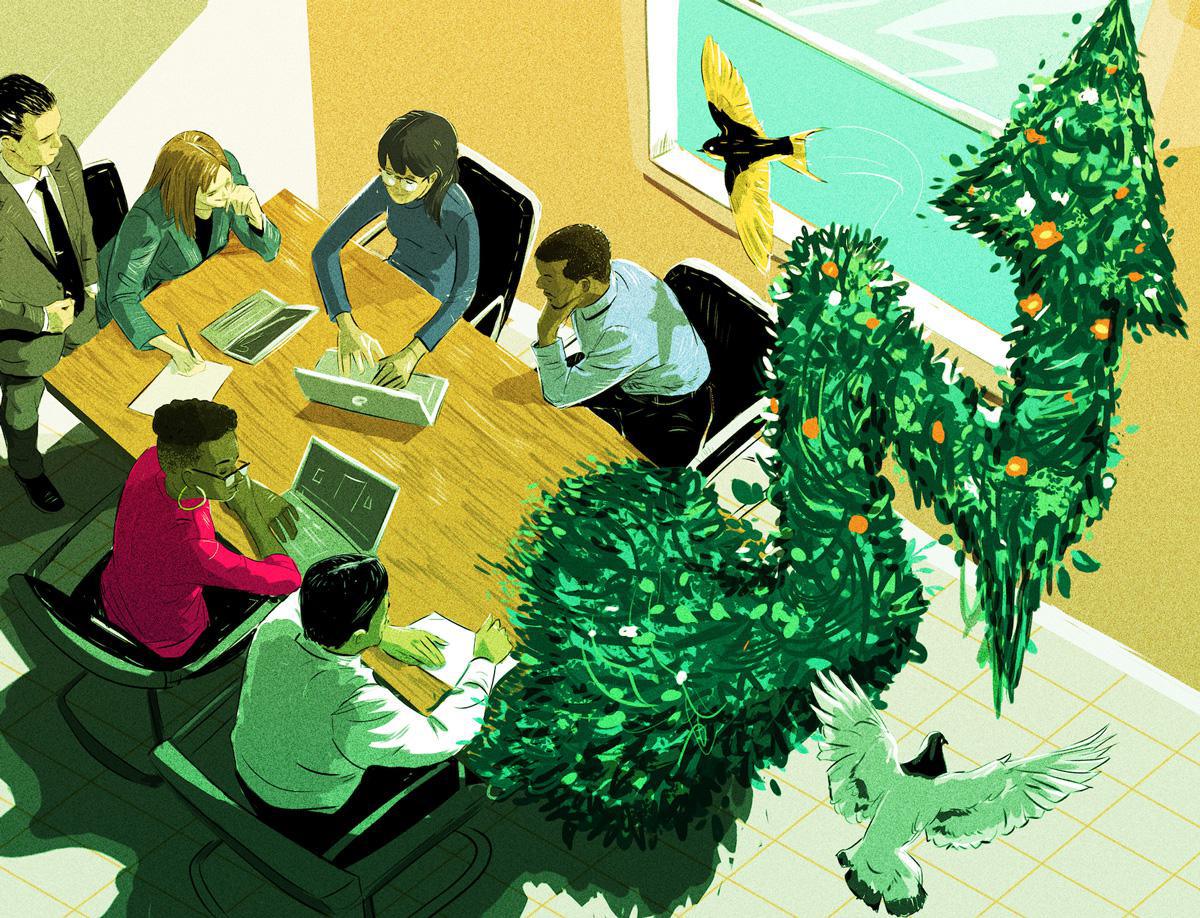 At the same time, it has set ambitious long-term decarbonization goals in line with the Paris Agreement, and it is exploring innovative solutions and new technology to help it reduce its energy consumption and carbon emissions. The company is also supporting the government's aim to establish Hong Kong as a green financial centre through issuing its first green bond in 2018, which raised US$500 million.
Quince Chong, Chief Corporate Development Officer at CLP Power Hong Kong, and a member of the group executive committee, CLP Group, explains that CLP's purpose is to power the sustainable development of the communities in which it operates by providing affordable and reliable electricity with minimal impact on the environment. It aims to be the leading responsible energy provider in the Asia-Pacific region.
She points out that the interests of repeat-BCGA winner CLP and its communities are closely aligned, and by providing electricity to customers in Asia Pacific, CLP is supporting the development of the world's fastest-growing region.
The company is also committed to taking action to help combat climate change, and under its updated Climate Vision 2050 strategy it has pledged not to invest in any additional coal-fired generation capacity, and phase out its existing use of coal by 2050. "We were the first power company in Asia Pacific to set carbon intensity targets in 2007 when we first launched the strategy," Chong says.
Other initiatives include providing electricity subsidies for underprivileged groups in Hong Kong, while in Mainland China and India it focuses on offering scholarships and support programmes for students, including providing daily lunches for 20,000 students near one of its solar farms in an area of high poverty in southern India.
Electronics manufacturer VTech Holdings, also an SSR Awards winner, sees its social purpose in terms of the benefits it can bring to society through producing and designing high-quality products, such as telephones for older people with larger buttons and a higher volume. "We have teams in Hong Kong and China that carry out studies before we design and produce a product to help us meet the needs of the customer," Shereen Tong, Group Chief Financial Officer at VTech says.
It also places a strong emphasis on its environmental impact and reducing greenhouse emissions for both its own production and its supply chain.
Staff welfare is another area of focus, with VTech not only looking at how it can help employees develop their careers, but also encouraging them to engage in volunteer activities it carries out in the community. Tong explains that the toy manufacturer donates toys to underprivileged and remote communities in Mainland China and encourages staff to travel to these communities and hold workshops teaching children how to play with the toys. "We do not pay our volunteers and they do it in their own time, but a lot of people in our company love doing it," she says.
The Airport Authority Hong Kong (AAHK), another SSR Awards winner, focuses its efforts on building a sustainable airport and local community. As part of this goal, it has launched the Hong Kong International Airport Carbon Reduction Programme to report and reduce both its own carbon emissions and those of its business partners. After already reducing its carbon intensity by 25.6 percent between 2010 and 2015, it has set a new target to reduce it by a further 10 percent by the end of 2020.
It also has a food waste recycling programme, under which food waste from the airport, including hotels, restaurants and airline catering, is collected sent away to be processed into fish meal, while through a partnership with Food Angel, surplus food is collected and made into hot meal boxes for the needy. Since the programme started, more than 150,000 meals have been distributed.
In addition, the group operates a community investment project, Extra Mile, with its airport business partners, non-governmental organizations and neighbouring communities to help nurture talent and improve social mobility.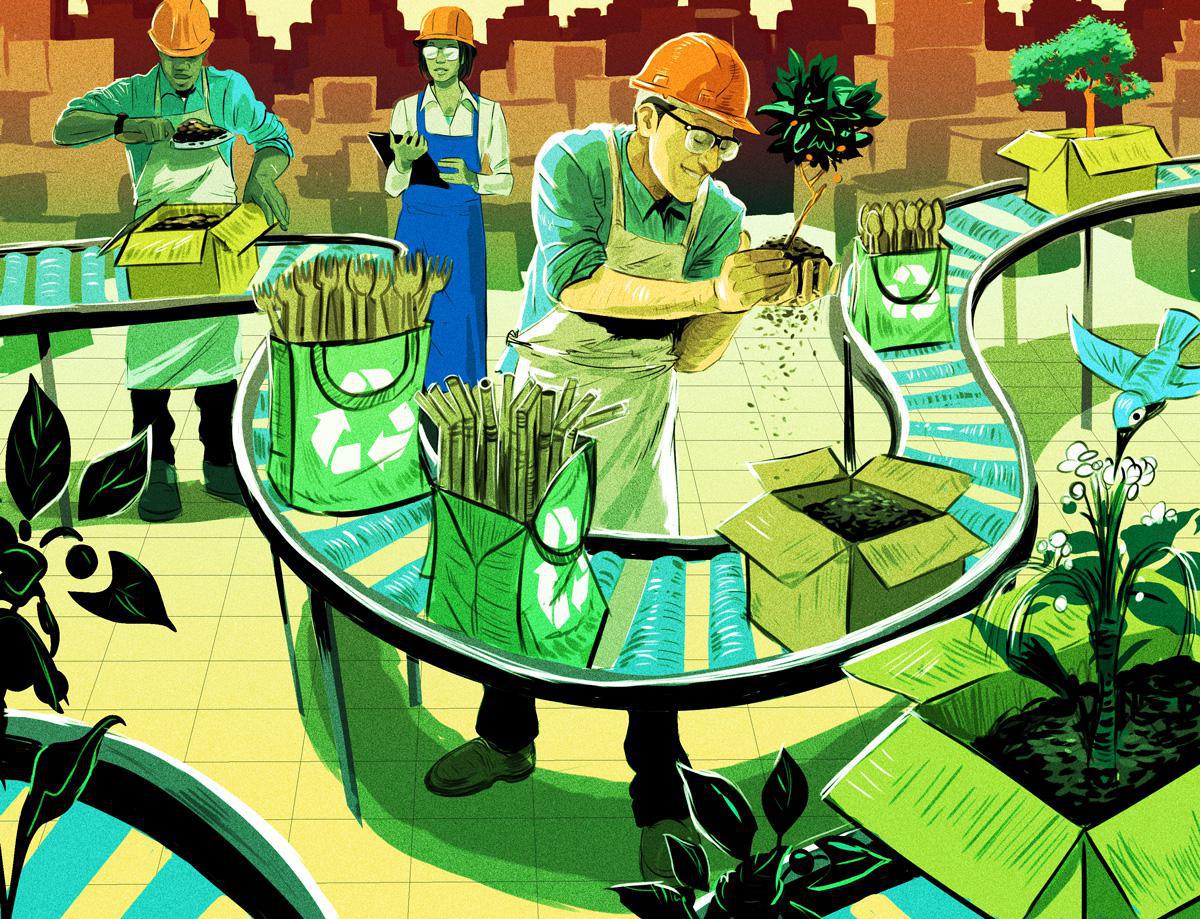 Establishing purpose
Award winners agreed that it was important to consult a range of stakeholders when deciding what their purpose-driven initiatives should be. VTech identified five focus areas, namely product responsibility and innovation, environmental protection, the working environment and welfare of employees, promoting sustainable operating practices in its supply chain, and community engagement, when it launched its first five-year sustainability plan in its 2014 financial year. It came up with these areas after holding an extensive consultation with its stakeholders, including shareholders, customers and employees, to find out what was important to them. The company then consolidated their answers into an index and created a matrix of priority areas of improvement for the coming five years, as well as initiatives that could help it achieve its goals.
The "boundary" of reporting, i.e. the extent of entities covered is also relevant. As a manufacturing company with several large plants in Mainland China, its environmental impact goals, which involved using more environmentally friendly materials and reducing water and energy consumption, were initially limited to Hong Kong and Mainland China, where it employs around 20,000 people. Having met most of the targets set out in its original five-year plan, it is now in the process, of drawing up its next five-year plan, which will broaden its focus to include its operations in the United States and Europe.
Swire Properties also identified five priority areas when it introduced its initiatives: people, partners, economic performance, environmental performance and pacemaking. Each of these pillars has its own group chaired by a senior director, with Lung herself chairing the economic performance pillar. "Each of the pillars have their own strategic goals and initiatives. We engaged in internal and external discussions to find what the key focal area should be," she says.
Ricky Leung, Executive Director, Engineering and Technology, at AAHK, explains that AAHK decided to adopt an airport-wide approach when it introduced its initiatives, moving beyond areas that were under its direct control and engaging its business partners in order to multiply the impact. "We took a pragmatic approach, for example demonstrating the business case, and early engagement with key stakeholders to get their buy-in and support." He adds that it also created free and easy-to-use platforms to facilitate participation from its partners.
Measuring success
Setting quantifiable targets is an important way of measuring progress and success. Swire Properties has put more than 80 key performance indicators (KPIs) in place to measure the success of its initiatives. These KPIs monitor both tangible outcomes, such as carbon intensity reduction and waste reduction, and intangibles, such as the increased liveability of an area. Some KPIs extend to partners, and monitor green procurement and energy saving among tenants. It also seeks regular feedback from its staff, investors and tenants to help it fine tune its strategy.
Tong says VTech set a range of both qualitative and quantitative targets to measure the success of its initiatives. Chong explains that to track the performance of its social and community activities, CLP invests a lot of time and resources in reporting.
She says the success of CLP's initiatives is measured in terms of the long-term sustainability of its business, as investments in the power industry typically have multi-decade lifecycles. She adds that in 2018, 84.5 percent of the economic value CLP generated was distributed back to its stakeholders, while its programmes benefited more than 730,000 people across the region.
Unsurprisingly, companies encountered a range of challenges when they introduced their purpose-driven initiatives. Lung says the biggest challenge Swire Properties faced initially was getting engagement from everyone in the company. "At first, only the sustainability department was driving the initiative and that did not work well. Staff communication and engagement was a priority we had to address, that is why in 2016 we set up a very clear SD 2030 strategy," she says. She adds that it was also important to communicate the strategy wider, to the tenants and suppliers and the community to encourage them to also reduce energy usage.
For VTech, the biggest challenge revolved around collecting the data it needed to set meaningful targets and monitor its progress towards achieving them. "We had some basic data, such as water and electricity consumption, but for other things, including the hourly loss rate due to industrial injuries and greenhouse gas emissions from our supply chain, we did not. We also lacked data comparing one generation of our products to another generation, what we call the lifecycle reduction in carbon footprint," Tong says.
As a result, the first nine months of the five-year plan were spent gathering the necessary data. VTech now monitors this data on a monthly basis to ensure improvements remain on track, while it also holds quarterly meetings with its different business units and operational team to review progress.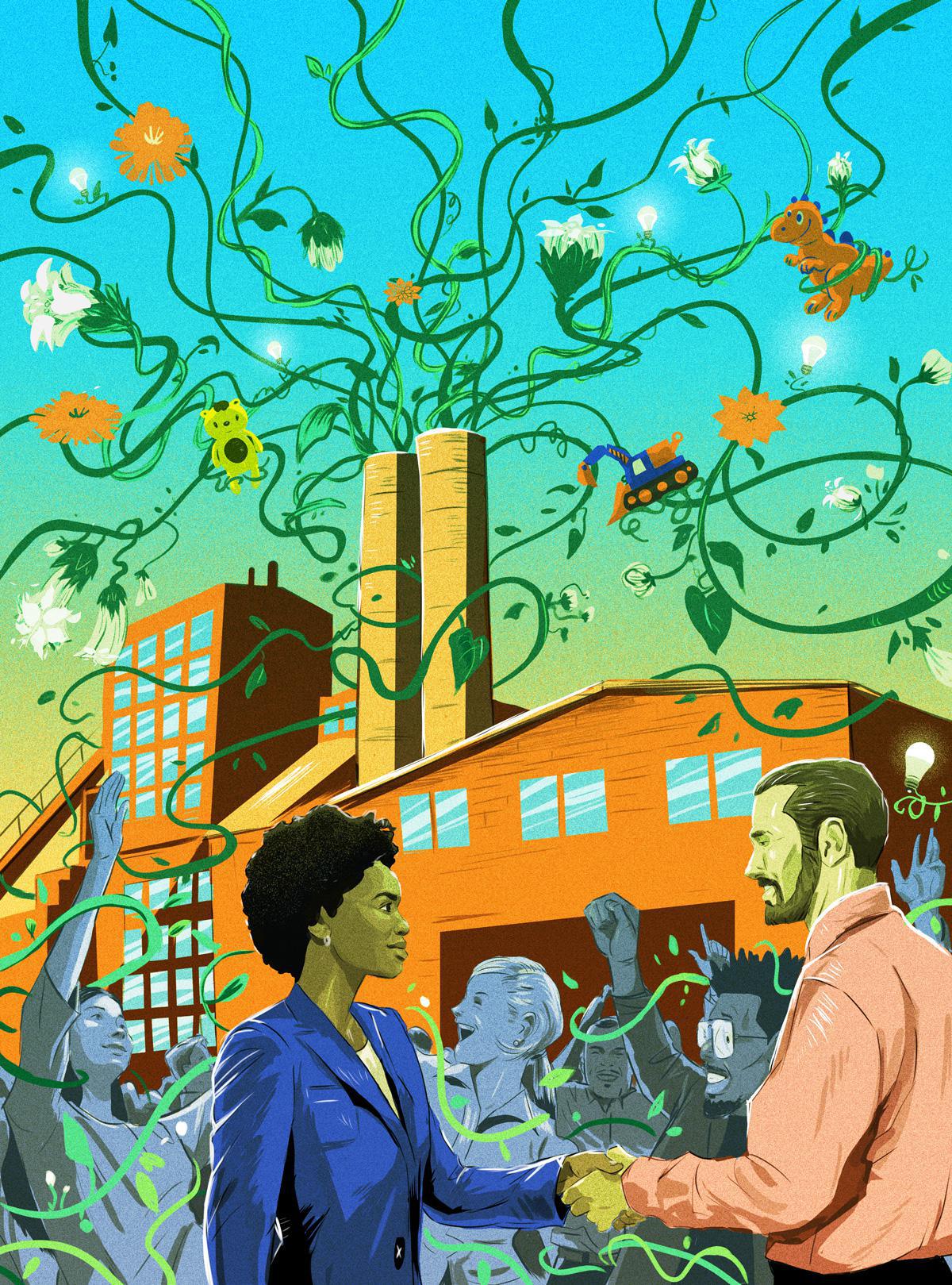 Satisfying customer and employee demands
Award winners find that having a purpose-driven business can likely lead to employees being more motivated, engaged and satisfied with their work. Chong says CLP now has one of the largest corporate volunteer teams in Hong Kong with more than 1,600 members. "We notice that nowadays younger people are more interested to work for companies with a business purpose aligned with theirs. Our commitments on environmental, social and governance (ESG) helps us attract and retain a diverse, multi-generational workforce," she says.
Leung at AAHK agrees, saying: "Employees are generally proud to learn about and be part of sustainability initiatives which also constitute one of the key factors people care about during job searches."
Tong adds: "When employees see they are contributing to society, they are happy to stay in the company longer."
"Nowadays younger people are more interested to work for companies with a business purpose aligned with theirs."
Lung says Swire Properties has also benefitted from increased staff engagement through its employees coming up with innovative ideas to help the company achieve its sustainable development goals. "In 2019, we received over 480 ideas through our Ideas@Work platform, with some ideas involving using new technology such as machine learning and blockchain to improve our sustainability," she says.
Swire Properties is also seeing increased expectations from customers that its offices will be environmentally friendly. Studies have shown that green buildings in first-tier cities can be leased for a 10 percent premium compared with other offices, suggesting tenants are prepared to invest in this area, according to Lung."One Taikoo Place, which is our newest office with the highest green building standard, had secured 100 percent occupancy before completion, so I think there is a relationship although it isn't always as quantifiable as this," she says.
Tong says sustainability issues are very important for the retailers VTech supplies, such as Amazon, Walmart and the big supermarkets in Europe, which visit its factories every year to carry out their own audits to ensure it meets their environmental and social standards.
There is also growing demand for socially-responsible business practices from investors. "Following the Paris Agreement in 2015, we have seen a substantial increase in investor interest in ESG initiatives. ESG was raised proactively in all the meetings CLP held with investors in the U.S., Canada, the United Kingdom and Japan after our 2019 interim results in August," Chong says.
Swire Properties, meanwhile, is receiving more questions about its sustainable development strategy and how it is linked to the company's performance. Lung expects the company's stock to trade at a premium to its peers over the long term due to its strong focus in this area. "Apart from higher returns, we also believe that having a better risk management system will enable the company to achieve a lower cost of capital," she says.
Advice for others
BCGA sees board-level commitment within companies as being another essential ingredient of sound SSR governance. For companies considering introducing a social mission, the winners agreed that support from the top of the organization was essential for its success. "For any company embarking on this journey, support from the board and senior management is crucial. At CLP, I am grateful for the strong support from the leadership for our social and community strategies, which has galvanized other colleagues into action to build a strong culture throughout the organization," Chong says.
Tong agrees: "The key is for it to be top down starting from the board, it cannot be bottom up. If you do it bottom up all you can do is collect the data every month and then report it." She adds that companies must also be prepared to revisit and reassess their goals to ensure they evolve. "In the past, our customers were mainly concerned with the safety and durability of our products. Going forward, we notice that consumers, especially the younger generation of parents, are more concerned about the materials we use being environmentally friendly." As a result, VTech has incorporated reducing the amount of plastic it uses in packaging into its new five-year plan, and is also exploring using bioplastics produced from renewable resources.
Leung suggests companies incorporate their social mission into all aspects of their business, from strategy and structure, through to employee development. He adds that the purpose and associated initiatives should also be able to deliver clearly defined business benefits, whether these are financial, operations, or just giving back to the community.
Lung thinks that staff engagement is important, pointing out that successful strategies cannot be executed by only a few people in the organization. Chong also encourages companies to consider how they can create partnerships and work with their stakeholders, as many of the key challenges the world faces, such as climate change, require big solutions that cannot be provided by individual companies alone.
All of the winners agreed receiving one of the Institute's BCGA would have a significant positive impact on their staff. "It is a great encouragement for our whole staff because it is recognition of their effort. I think this has set a higher bar for us to continue to jump to the next level and we will continue to drive more sustainable development initiatives and improve our disclosure," Lung says.
The award is particularly encouraging for VTech's accounting and finance staff who are members of the Institute, notes Tong.  "It is not easy to get an award from the Institute. It is a very good achievement for us. It is excellent recognition of everything we have done in the past year."
---
Highlights from the Best Corporate Governance Awards 2019 Judges' Report
The judges' reviews for the Sustainability and Social Responsibility Awards highlighted six areas:
The number of sustainability reports and the overall standard of reporting had increased, due, in part, to an increase in the minimum standards issued by the Hong Kong Stock Exchange and companies appreciating the importance of their stakeholders' long-term success.
The need for companies to make clear their overarching sustainability vision and strategies, and the action plans and initiatives to implement sustainability strategies.
Companies should provide sufficient explanation of how their main stakeholders' concerns are addressed.
Companies should provide a balanced view of the positive and negative aspects of their sustainability performance.
More companies need to set performance targets and indicate their progress towards achieving them.
It is important to make clear the scope and coverage of any external independent assurance on sustainability reporting.