Simon Lee believes that proper financial management and future planning should begin at a young age. He himself started off when he was a kid. "My father passed away when I was four, so I had to learn how to save money on my own and ensure that my family was financially prudent," remembers Lee, Senior Lecturer and Co-director, International Business and Chinese Enterprise Programme at the Chinese University of Hong Kong (CUHK). Growing up, he spent frugally and would record his expenses such as his transportation and meals in a notebook with a pencil. "My mother tracked her expenses and taught me how to do it too. I did this for almost 15 years," adds Lee. He knew that if he wanted to minimize financial hardships in his adult life, he would have to find a good job. Combining his passion for financial management and accounting, his career would see him become a lecturer and writer, and one who finds joy in helping others.
Lee, a member of the Hong Kong Institute of CPAs, began teaching at CUHK full-time in 1999. He is a Senior Lecturer at the CUHK Business School's School of Accountancy, which began offering Hong Kong's first accounting degree in 1970, and is accredited by multiple professional bodies including the Institute. He teaches financial, managerial and applied accounting, corporate governance and business ethics, while his research interests include investments, retirement planning, insurance and tourism economics.
Lee graduated from the university in 1990. He recalls how accounting was a popular course back when he was a student, but as a lecturer, he has seen how student numbers have dwindled over the years. "The brightest students in Hong Kong are aiming to study in medical or law schools," he says. Statistics issued by Hong Kong's Joint University Programmes Admissions System show that student applications to CUHK's Professional Accountancy degree programme have fallen by almost 49 percent over the past seven years, with the university receiving only 1,569 applications in 2019 compared with 3,071 applications in 2012. "When I joined CUHK, the admission score for professional accountancy was very high, but this has also fallen across all universities in Hong Kong," adds Lee, referring to the average score of all accounting applicants, which is calculated based on their final exam results. This has gone down from 22.6 in 2012 to 21.8 in 2019.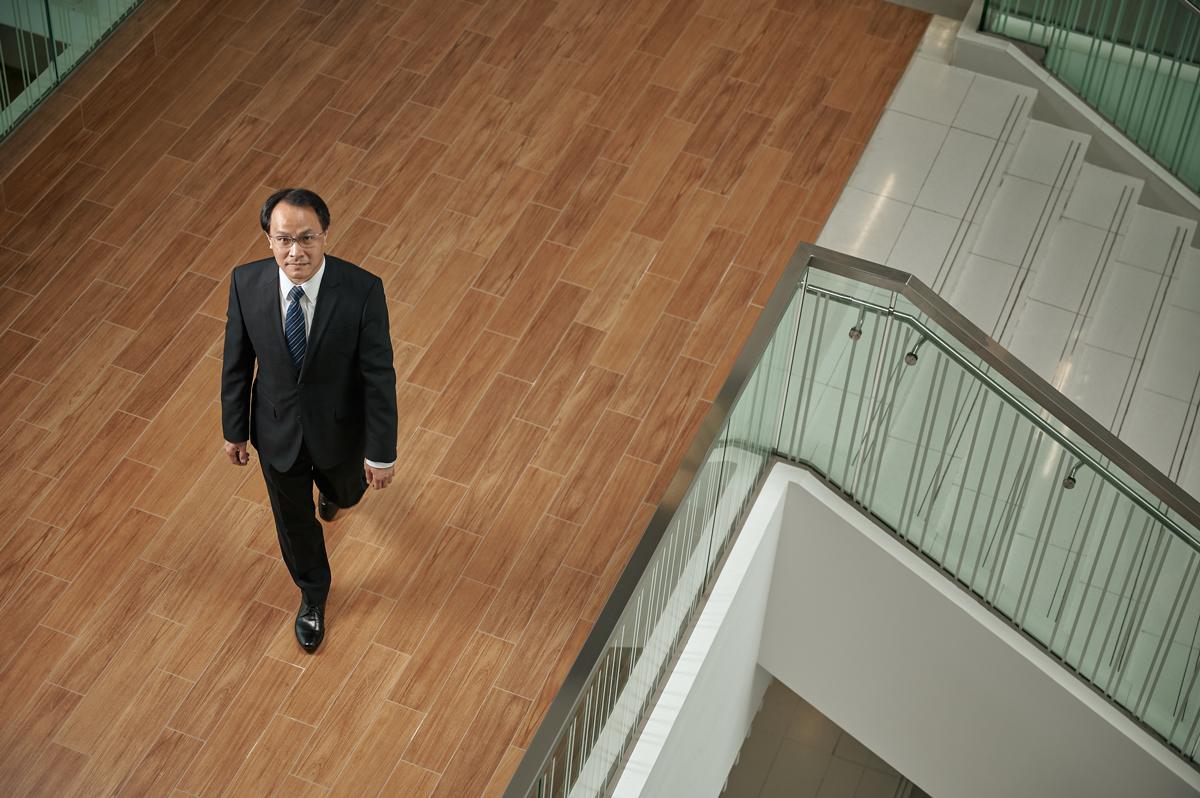 Lee thinks the way students are taught accounting in secondary school could be a cause. "New students have no idea how much accounting has changed, especially from a technological perspective," he says. "They still think accountants record journal entries with a pen and paper." He adds that a majority of accounting students enter university having studied the subject in secondary school, and are taught from a more traditional perspective. "The school curriculums stick to textbooks that fail to mention how accountants today use technology in their work or how accounting is used in a real-life situation," he says. "This leads students to think 'oh, this is what accounting looks like,' when in fact, it has changed so much."
"New students have no idea how much accounting has changed, especially from a technological perspective."
Lee says that universities have more flexibility in addressing this gap in knowledge, however the city's secondary schools have a long way to go to strengthen accounting education. "We rectify this at the beginning of the course," he adds. "We tell students that accounting may not be the same as what they have learned in secondary school and supplement them with additional readings on the latest technological developments."
The university, he notes, is aware of this issue and strives to provide students with more than just a foundation of accounting before they enter the workforce. "We expect final year students to be able to apply what they have learned to a real-life situation," he says. Lee says the university's School of Accountancy has collaborated with the Department of Finance to introduce more elements of finance in the accounting programme to boost its popularity. "We recognized that not all accounting students want to work at an accounting firm after graduation – some of them have heard about the demanding nature of the job and the long working hours. Many are also looking to work at a bank, an investment bank or even a start-up."
Simon Lee has been teaching accounting at the Chinese University of Hong Kong since since 1999.

Practical tactics
Above all, Lee views this issue as an opportunity to inspire his students' interest in accounting. "Students first need to understand how accounting information is used rather than how it is created," he explains. For instance, when it comes to introducing what financial statements are, he will stick to easy-to-picture examples. By breaking away from the traditional method of going through long explanations and theory, he has seen how his students are able to grasp how accounting involves companies across different spectrums. "I'll start with showing the financial statements of companies such as Cathay Pacific or Ocean Park. Frankly, these two companies haven't been doing so well over the years and it's shown in their financial statements. This has really helped students."
Having relatable examples, especially ones concerning struggling local businesses, not only pique students' interest, but help them to first understand the meaning behind financial statements, and to understand terms later on, such as income statements, statements of financial position and cash flow statements. "Another example is illustrating the application of the break-even analysis with the example of Hong Kong's food trucks – they haven't done so well either," he explains.
In nurturing his students' soft skills, Lee says class presentations provide the ideal platform for them to apply and gain knowledge. "I'm one of the few professors in the School of Accountancy who places heavy emphasis on quite extensive presentations, especially for students in senior years," he says. Many students still lack communication and presentation skills, Lee adds, so he takes the opportunity to build them. "I would select a relevant company, form groups within the class and have them perform research on that company. The aim is to have them apply their combined knowledge of accounting financial strategies, valuations and financing."
He notes that by performing research, students engage in their own self-learning process and also hone their speaking skills, another core skill that Lee believes students should improve on. "I shared with them that one day, when they become a senior executive, finance director or partner in any company, they would be dealing with various stakeholders, and that communication and presentation skills are essential," he says.
Life-changing words
A few years after becoming a lecturer, Lee started writing and finished his first book on personal finance in 2006. He has since published eight books on accounting and financial management. One of Lee's books on financial management, "慳出你的第一桶金," published in 2009, explains how to build one's first pot of gold and "讓退休金逆市增值," which was also published in 2009, teaches how to increase one's pension against the market. "I stick to writing practical books – my hope is for readers to apply what they have read," he says. "I make use of real-life success stories, business failures and business world observations. These help to provide concrete examples."
"I stick to writing practical books – my hope is for readers to apply what they have read."
His interest in writing came after being interviewed by the Hong Kong Economic Times (HKET) about a course on personal financial management and accounting he was teaching during his first few years as a lecturer. Lee was also teaching a certification course on financial planning. "It was an executive training programme for insurance companies and banks," he says. "I found that even adults weren't the best at financial management." During his research, he was also struck by the spending habits of young people and tries to address this during his lectures and in his books. "Young people in Hong Kong have a habit of overspending, especially with their credit cards," he says. "I've seen young people, such as university students, end up declaring bankruptcy because of this. This could hurt their financial status when they decide to borrow money from a bank later in life to buy a house or start a business, for example."
Beyond financial management, Lee takes an interest in the city's socio-economic issues. This led him to begin contributing articles to the Hong Kong Economic Journal (HKEJ) in late 2016 and the HKET in 2006 on topics such as the city's property market, the aviation industry and the impact of tourists on the economy. "I contribute to both newspapers once or twice a month based on critical issues within the economy," he says. "I try to relate them to accounting, finance and economics, and I enjoy sharing my views on each topic."  He appreciates the feedback he receives from readers. "It's satisfying when relatives, friends, graduates or current students read my articles and tell me how much they enjoy reading them and ask questions about the topic. It's a force that drives me to continue writing."
In a recent HKEJ article, Lee wrote about the negative impact of the COVID-19 pandemic on the city's retail sector. Lee, who takes a fervent interest in tourism economics, comments on how that might be linked to an over-reliance on tourists. "Both international and Mainland Chinese tourists make up almost half of all retail sales in the city," he says. Figures issued by the Hong Kong government's Census and Statistics Department indicate that monthly retail sales in May 2019 amount to HK$40 billion. But since May this year, that number has slipped by 42.5 percent to HK$23 billion. "I think it's important that retailers strike a balance. They need to focus on local spenders first and then the tourists," he says. "The businesses suffering the most now are the ones that have relied on Mainland Chinese tourists for years."
With the increase of e-commerce spending in Mainland China during the pandemic and the weakening yuan, Lee notes that Mainland shoppers might think twice about shopping in Hong Kong again, even if the borders completely open. "They might not have the same purchasing power as before," he says. "Hong Kong retailers are only an agent. For example, they could ask a friend living in Europe to buy the same luxury goods and ship them over to Hong Kong for less. It will take more than just a few months for this industry to recover."
Even if flights do resume, Lee says, the city's tourism sector is unlikely to see a sudden rebound. "It might take two or three years to return to figures before COVID-19," Lee says. He notes how the pandemic has inspired new and unthought-of ways of working for most, especially for those who travel frequently for work. "Business travellers have realized that they can use conferencing apps such as Zoom to replace much of business travel. Professionals across different industries have also discovered that they can deliver training and presentations without the need to spend thousands of dollars to rent out a hall or theatre at a convention centre. Occupancy rates for both hotels and convention centres will therefore remain quite low for the time being."
"I think people should aim to have at least two years' worth of their average monthly expenditures saved up. This could include daily living expenses, school fees for their children, rent or their mortgage."
Lee views one sector more positively. In early April, the government ordered a two-week closure of more than 1,200 bars and restaurants across the city amid coronavirus fears. But since social distancing measures have relaxed, coupled with existing travel restrictions, Lee believes the catering sector is on the mend. "Hong Kong people love travelling, but since they can't go anywhere for the time being, they are more willing to spend more locally," he says. "Local business operators need to make the best use of the spending power during this unique time."
With the city's unemployment rate at 5.9 percent in May – up from 2.9 percent during the same period last year  – and the underemployment rate increasing to 3.5 percent from 1 percent last year according to the Census and Statistics Department, Lee says it is more crucial than ever to manage money well. "Those employed should begin formulating a plan to cope with what might come. I think people should aim to have at least two years' worth of their average monthly expenditures saved up. This could include daily living expenses, school fees for their children, rent or their mortgage," he says. "So even if they are let go by their company, having a minimum of two years to find the next job will ensure financial stability for a much longer duration of time and less stress, especially if they have children."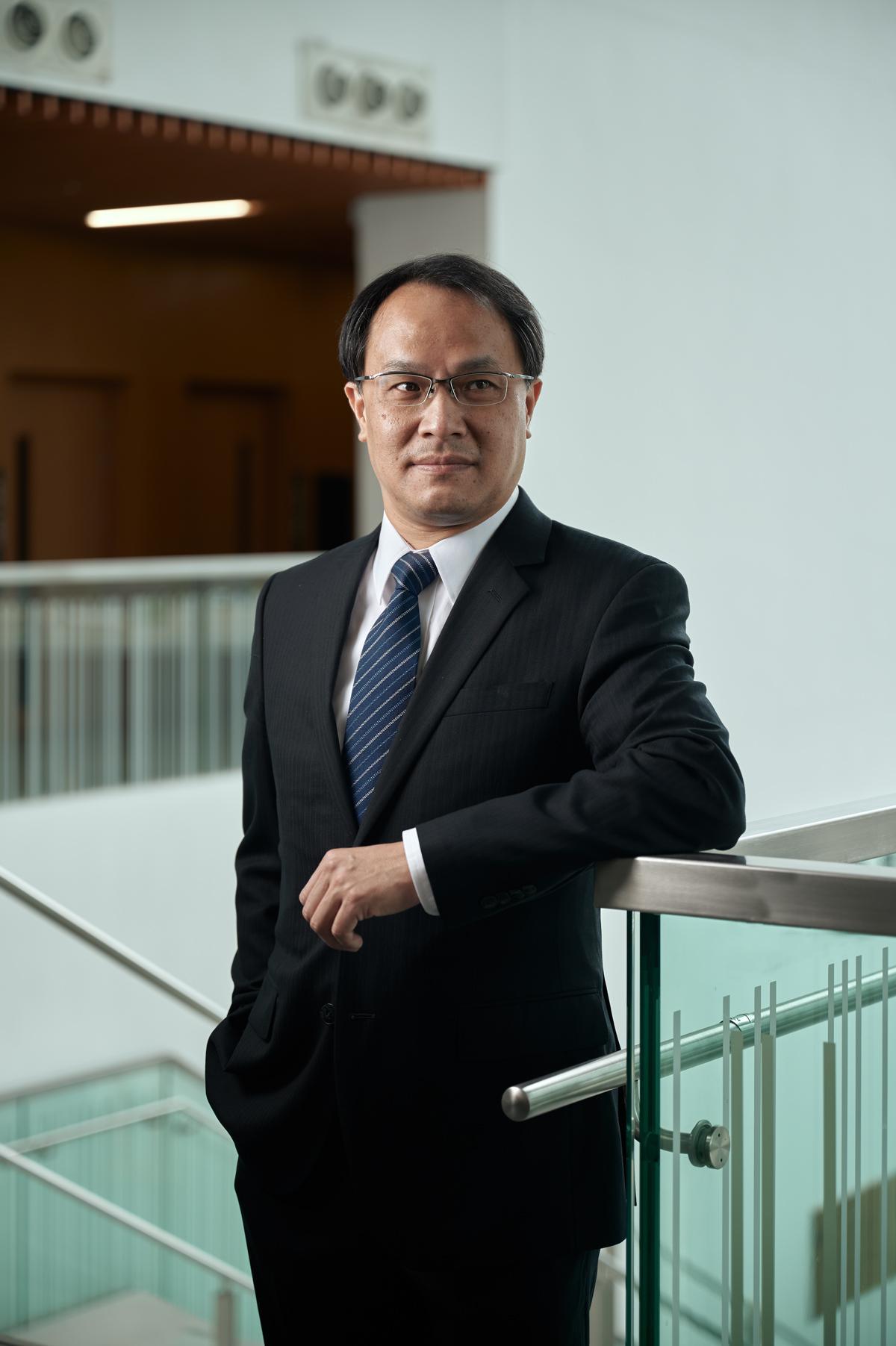 Lee has written eight books on accounting and financial management and is an active columnist for the Hong Kong Economic Times and the Hong Kong Economic Journal.
The bigger picture
Lee never thought he would become a lecturer. He majored in physics and minored in computer science when he was a student in CUHK. "My secondary school physics teacher delivered excellent physics classes, and I was also interested in astronomy," he says. But the young Lee wasn't sure about pursuing a career in science and instead, went on to attain a master of business administration. "I decided to switch to the business field when I realized I wasn't going to be as bright as Albert Einstein," he laughs.
After graduation, Lee briefly worked as a programmer at Japanese investment bank Daiwa Securities Group for two months before deciding to pursue the MBA. During the course's two years, he was introduced to accounting concepts, which sparked his interest in the subject. He then landed a position at a management trainee programme in finance and accounting at the MTR Corporation in 1992, where he worked for a year in the finance division. He then spent six years working at the Airport Authority (AA) from 1993 to 1999, and attained his CPA qualification in 1996. "At the time, Hong Kong was developing its new airport. I first worked in the finance division, then the commercial and airport management divisions," Lee says. "This is where I developed my interest in the aviation industry."
Lee missed university life, and during his last year at the AA, decided to channel his passion for accounting to teach financial reporting part-time on Saturdays at CUHK. The year 1999 marked the start of Lee's teaching career, as he switched to being a full-time lecturer at CUHK's School of Accountancy until 2006. "I switched to full-time teaching because I was interested in developing my career at a university," Lee says. After leaving to briefly teach accounting at Hong Kong Baptist University, Lee returned to CUHK, but this time to teach accounting and finance subjects at the School of Hotel and Tourism Management. He ultimately went back to teaching at the School of Accountancy in 2014 and has been teaching there ever since.
Lee is proud of his CPA background, noting how it helps him to establish his credibility in the classroom. "I teach in the School of Accountancy, so professional qualifications are a must," he says. "I tell my students that the CPA qualification helped to transform me into an accounting professional, and how it's a great starting point for them to enter a professional industry. Hong Kong is a financial centre, so I make sure they know that accounting knowledge is an essential ingredient for the city's top performers."
Lee, who is a keen traveller, is determined to spend the next few months writing again. "Last year, I visited Russia and Austria for study trips and returned to my favourite places such as Taipei, Osaka and Bangkok. But since I can't travel now because of COVID-19, this means a bit more time on my hands," he says. He is currently working on two new books, one on purchasing residential property in Hong Kong and the other on facing challenges in career development. "Writing is a way for me to share my views and almost engage in a sort of dialogue with others," says Lee. "That keeps me happy and satisfied."
Lee enjoys sharing life lessons with his students and always encourages them to aim as high as they can. "I always tell my students: 'If you aim higher than average and start thinking about what a company needs to grow and then deliver and address those needs, you'll most likely see an above-average outcome,'" he says. "That is not to say one should work 24 hours a day. Have some hobbies outside of work too."
Busy as he is, Lee firmly believes in the importance of hard work while also striking a work-life balance. When he isn't writing, he enjoys exploring the city's more scenic areas. "I love hiking and love visiting the outlying islands, or less-explored ones such as Tap Mun or Tung Ping Chau," he says. Lee, who never forgot his passion for astronomy, also has a telescope at home. "Usually I'll bring my telescope with me and observe the stars on a clear, dark night. Every time I look up, it really strikes me how small we are. It's a good feeling."
---
Simon Lee is vocal about the city's property market, which he has addressed in a number of his columns on the Hong Kong Economic Journal. Despite last year's social unrest and this year's COVID-19 pandemic, he says housing prices are unlikely to drop, due to the city's land shortage problem. In buying property, he advises young newlyweds with stable careers and at least a decade's worth of savings to start with an entry-level residential unit far from the city centre. By selling their home after property prices increase, they can start moving closer and closer to the city centre and into bigger apartments.