In December 2022, Ngong Ping 360 launched its Crystal+ cabin – marking the first upgrade to its cable-car experience since 2009. "We launched this brand-new cable car experience so that tourists can enjoy a new experience from us. It is important to give our guests a sense of novelty when they visit to keep things fresh," Kathy Yuen, Head of Finance at Ngong Ping 360 and a member of the Hong Kong Institute of CPAs, explains.
Like Ngong Ping 360, other attractions across Hong Kong are taking steps to capture the rebound in tourists since anti-pandemic measures were eased. But visitor numbers remain well-below their pre-COVID-19 level, while those who do come are looking to spend their time in different ways.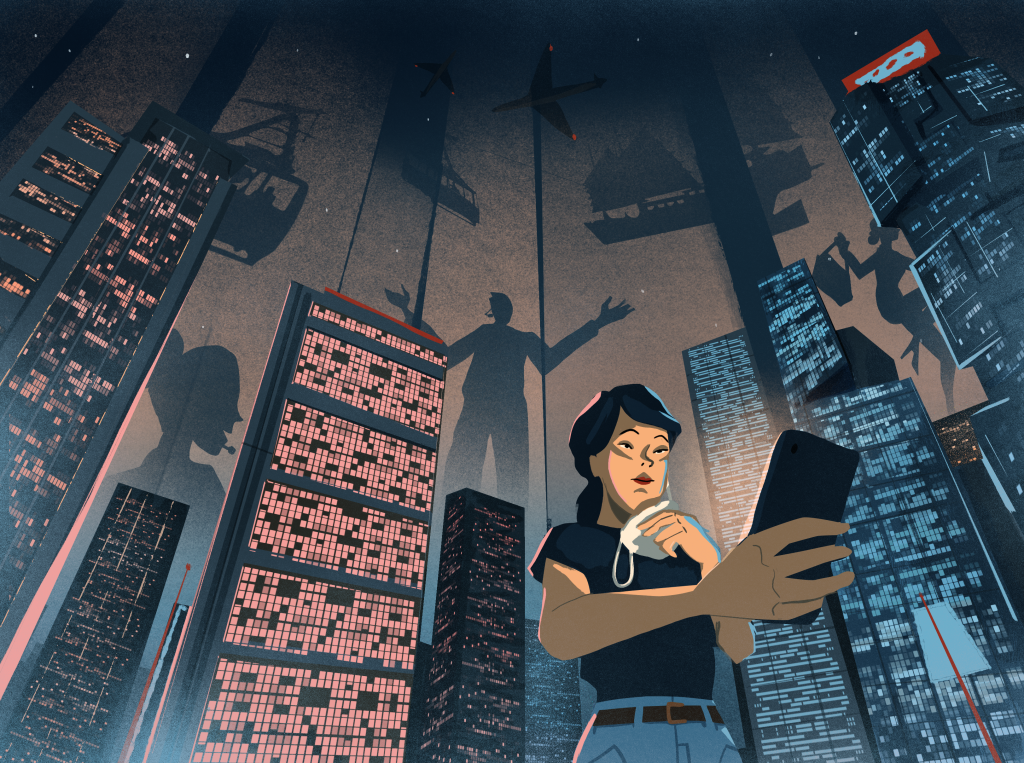 Tourist numbers fell sharply during the pandemic, with Hong Kong receiving just 1,603 overnight visitors for the whole of March 2022, according to Hong Kong Tourism Board (HKTB) figures. "The pandemic has had a huge impact on the tourism industry. More than 80 percent of visitors to the cable car used to come from overseas, so it went from 80 percent to a small percent," Kathy Yuen says.
Following the reopening of the border on 6 February, there has been a rebound in tourists, with nearly 775,000 overnight visitor arrivals in February this year, according to HKTB statistics. Unsurprisingly, more than two-thirds of these visitors were from Mainland China, with tourists from short haul markets, such as Taiwan and Southeast Asia, also showing a strong increase. But numbers remain well down on their level before the pandemic. HKTB forecasted in early January that a total of 25.8 million tourists will visit Hong Kong in 2023 – around 46 percent of the average annual total seen between 2017 and 2019.
"We are projecting a significant recovery to start from the May Labour Day holidays and hopefully continue during the summer holiday."
Institute member Gloria Yuen, Finance Director – Asia at Madame Tussauds Touring Exhibition Ltd., also points out that the majority of early visitors were not tourists, but rather people coming to Hong Kong for family reunions or to shop. The situation is starting to change, and she says Madame Tussauds has seen an increase in tourist numbers following the end of the face mask mandate. "We are projecting a significant recovery to start from the May Labour Day holidays and hopefully continue during the summer holiday," Gloria Yuen adds.
Ysanne Chan, Deputy Chief Executive and Chief Financial Officer, Ocean Park Corporation, and an Institute member, says since Chinese New Year, there has been a noticeable increase in the number of tourists visiting the parks. "This has left us feeling optimistic about the future and we anticipate a gradual increase in the number of Mainland travellers in the coming months," she says.
Government campaigns
To help encourage tourists to come back to Hong Kong, the government launched a global promotion campaign under the tagline "Hello Hong Kong" in February. It includes the release of promotional videos by HKTB which have reached 200 million people worldwide, as well as giving away 500,000 airline tickets by airlines and the Airport Authority Hong Kong, initially to people in Southeast Asia, followed by Mainland China, Northeast Asia, and other markets.
HKTB is also distributing consumption vouchers to one million visitors, while 700 trade and media representatives, celebrities and influencers were invited to the city in the first three months of the year to generate interest in Hong Kong as a destination. Jamie Mak, an Institute member and General Manager, Corporate Services at HKTB, adds: "HKTB will join at least 22 large-scale trade shows in meetings, incentives, conferences and exhibitions (MICE), leisure, and cruise tourism with trade partners to demonstrate Hong Kong's tourism appeal to the worldwide market. A series of iconic mega events will also make a comeback and be restored to a scale comparable to pre-pandemic editions."
These events include the Hong Kong International Dragon Boat Race in June, a Hong Kong Cyclothon, a Hong Kong Wine & Dine Festival and the promotion of regular fixtures such as the Hong Kong Marathon, the Hong Kong Sevens and Art Basel.
Gloria Yuen welcomes the campaign, but thinks the issuing of the free airline tickets could have been handled better. "It created noise in the market, but nobody knew the exact mechanics for their release until almost one month later." She adds that the redemption process for the consumption vouchers is also quite complicated and there are no visible signs for participating outlets and attractions.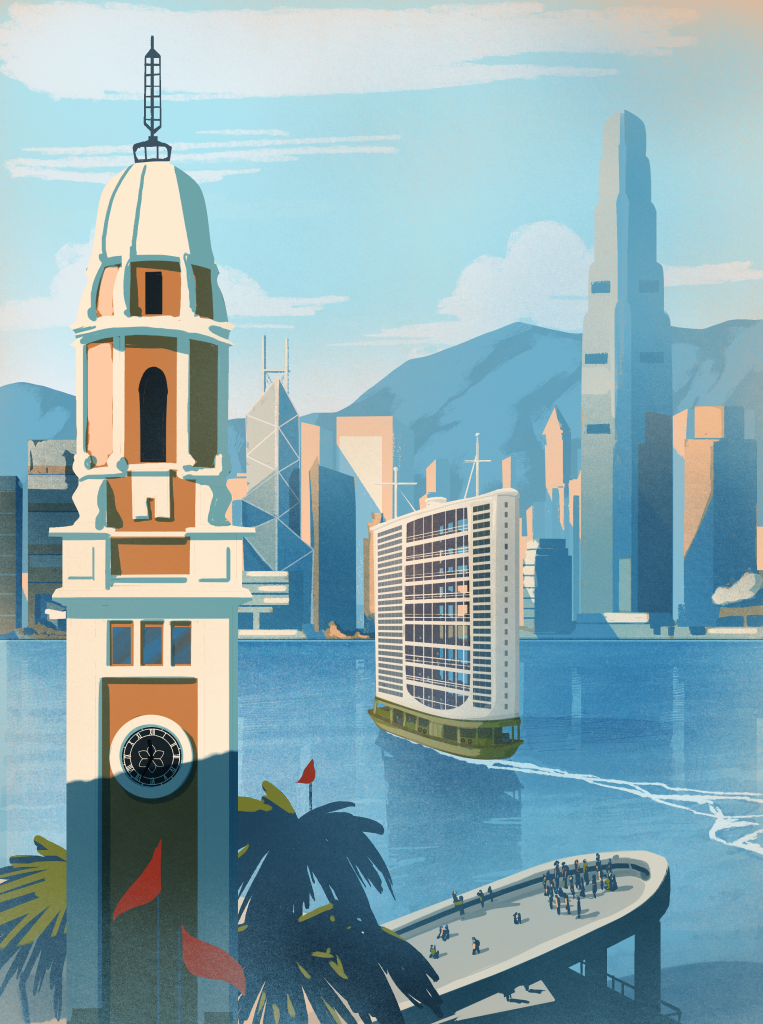 Appealing to different tourists
As Hong Kong reopens, many attractions are focusing on different tourists compared with before the pandemic. Gloria Yuen expects the early wave of tourists to be from countries in Southeast Asia, with long haul travel taking longer to recover. She adds that while there has already been a return of tourists from southern China, the time they spend in Hong Kong has reduced, and many now only spend one night in the city, compared with four to five days before the pandemic.
The type of traveller coming to Hong Kong has also changed, with Gloria Yuen expecting more independent travellers who book their own excursions through apps, rather than tour groups. Kathy Yuen agrees: "We see the rebound of long-haul visitors being slower. They need more time to plan for a visit and generally want to stay longer."
She adds that the way tourists spend their time in Hong Kong has also changed. "Before the pandemic, they might have focused on shopping, but now they seek experiences and want to explore new and unique things in Hong Kong." It is one of the reasons why Ngong Ping 360 has launched its new Crystal+ cabin.
HKTB's visitors' survey found a new demand from visitors to immerse themselves in nature, arts and culture. "To attract high value visitors, HKTB is stepping up promotion of MICE tourism through bidding for and supporting MICE events of various scales, covering a wide range of fields such as finance, innovative technology and medical sciences," Mak says.
It is also working closely with cities in the Greater Bay Area (GBA) to promote multi-destination tourism to external markets under the tagline "Meet Hong Kong, Meet GBA," as well as encouraging Mainland organizers to host events in Hong Kong to reach out to an international audience.
Gloria Yuen says Madame Tussauds started to plan for the recovery in tourist numbers late last year. Measures it has taken include social media promotions and the launch of new wax work figures that visitors can have their photographs taken with, focusing on celebrities from China and Malaysia. "We have not done this for three years during the COVID period," she says.
In terms of pricing, Madame Tussauds is now focusing on yield, offering a premium experience to visitors at a higher price, Gloria Yuen explains. Ocean Park is also increasing its promotional activities in its major visitor markets. "We have collaborated with HKTB to host a series of familiarization tours this year for travel trade representatives from the Mainland, Singapore, Malaysia, Thailand, the Philippines, Indonesia, Korea, Japan, and Taiwan," Chan says. "In addition, we have enhanced our online content and ticketing features, making it convenient for individual travellers to book their admission tickets in advance with special promotion packages."
Chan adds that throughout the pandemic, Ocean Park developed new experiences to appeal to local tourists, such as its Starry Summit Glamping programme, which had special Halloween and Christmas versions, its conservation and education experiences, including its Little Meerkat and Giant Tortoise Adventure, and new Get Closer to Animals programmes.
Although it has not made any major changes to its pricing structure, Ocean Park has introduced a number of pay-as-you-go experience options and special promotions.
Following a government bailout in which Ocean Park received HK$10.6 billion, it has continued with its "rethink" strategy, under which it aims to enhance the visitor experience and amplify its conservation and education focus.
"We are taking a proactive approach to managing our financial resources, implementing cost control measures to reduce expenses where possible, optimizing our cash flow management, and exploring new revenue streams to diversify our income sources," Chan explains.
Kathy Yuen says Ngong Ping 360 had not anticipated the border to reopen until July, so had previously allocated most of its budget to local promotions. "We have had to review our budget, as we need to spend money on overseas markets now or we will miss our chance," she says. She adds that the company is working closely with HKTB to reach tourists in its key visitor markets, such as Thailand.
Alongside the introduction of the Crystal+ cabin, it is also investing resources into encouraging visitors to explore Tai O fishing village, and holding workshops for tourists. "We are looking at ways to help visitors experience more of Lantau Island to diversity our revenue sources," Kathy Yuen explains. In addition, the company has replaced the previous combo ticket for its various attractions with a more flexible pricing structure, allowing visitors to pay for each attraction individually.
Talent shortages
Despite the increase in tourist numbers, many attractions still face challenges as they look to take advantage of the rebound.
HKTB points out that while travel agents, airlines, hotels and other tourism-related sectors are eager to hire new staff, manpower capacity is taking time to recover. "We expect a gradual and orderly recovery of Hong Kong's tourism industry, while the actual pace will depend on various factors, including manpower shortages, the challenging global economic outlook and intense competition for visitors in the region," Mak says.
"Recruitment is a critical challenge as we seek to hire the right people with the necessary skills to deliver a great visitor experience."
The shortage of talent in the tourism sector is an issue for many attractions. "Recruitment is a critical challenge as we seek to hire the right people with the necessary skills to deliver a great visitor experience," Chan says.
Kathy Yuen agrees: "Three years is a long time for a company to keep its business going especially with a significant drop in revenue. Cost saving is, of course, one of the key targets, however, we managed to find savings from other operating expenses and to not implement any lay-off or unpaid leave plans. Management put their hearts into making the health and safety of our staff a top priority. This helped us to retain talent. So far, manpower loss has been from natural turnover, however, it is unavoidable that many tour guides moved to other jobs. We used to rely on freelance tour guides but now we don't have a big pool of people. If more visitors come, we might not be able to find the right people to help us deliver tours."
To address this issue, Ngong Ping 360 is working closely with the Travel Industry Council of Hong Kong and other parties to recruit tour guides back to the sector. Madame Tussauds also faces challenges in this area. "Our biggest headache is recruitment," Gloria Yuen says.
The role of CPAs
Kathy Yuen thinks CPAs have an important role to play in helping attractions be flexible and giving advice to management in order to take advantage of the tourism rebound. "As a CPA, you need to think about the business first, and protect the company from any potential loss and optimize costs."
The turbulence of the past three years has brought out the agility of CPAs working in the tourism industry. "As CPAs, we put our focus on cost cutting in all cost lines during the critical pandemic period, and were especially focused on cash flow management in order to survive during the toughest business downturn," Gloria Yuen says. "For the recovery, we are working closely with management, setting our business strategy by exploring the latest marketing trend and industry data. We are also seeking new opportunities including collaboration with other industry players to maximize our market share post-pandemic."
She adds that CPAs can also work on business proposals that accomplish a decent return, as well as focusing on internal controls.
Chan points out that CPAs can assist with financial planning and forecasting for the economic environment, as well as providing insights in areas such as managing cash flow, optimizing revenue streams and controlling costs, and providing guidance on risk management, such as developing contingency plans and diversifying revenue sources.
"With the uncertain economy and the pandemic's impact on the travel industry, this financial planning and forecasting is particularly relevant, as it will enable members in the travel industry to make informed decisions to meet the challenges ahead," she says.
 Following the reopening of the border on 6 February, there were 774,890 overnight visitor arrivals in Hong Kong in February this year, compared to 2,372 the year before, according to Hong Kong Tourism Board statistics.