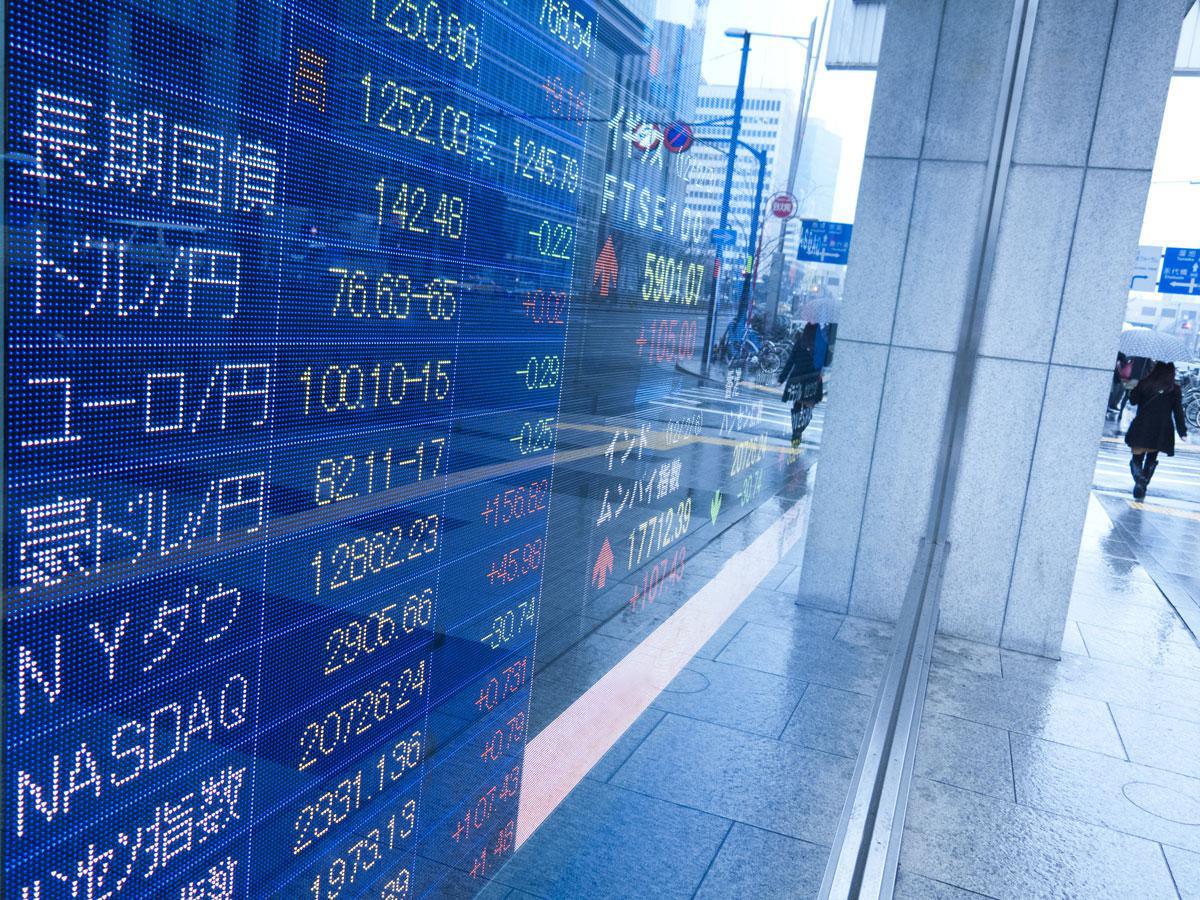 Tokyo Stock Exchange halts trading following hardware glitch
The Tokyo Stock Exchange (TSE) halted trading for the whole of 1 October following a hardware breakdown, pausing buying and selling in thousands of companies. A failure to switch over to back-ups led to the system crash, according to bourse operator Japan Exchange Group. The TSE, which resumed trading the following day after its hardware was replaced, set up a panel of external board members a week later to investigate the crash. It is the TSE's first all-day stoppage of trading since the exchange shifted to a fully electronic system in 1999, with previous glitches only affecting part of the trading day. "We have caused great inconvenience to many market participants, investors and listed companies. We will take thorough steps to prevent a recurrence," said Koichiro Miyahara, President of the TSE.
Goldman Sachs fined for 1MDB involvement
Goldman Sachs (Asia) has been fined US$350 million, the highest fine ever imposed by Hong Kong's Securities and Futures Commission, for its role in arranging bond sales for 1Malaysia Development Berhad (1MDB). 1MDB is a state fund founded by former prime minister Najib Razak in 2009 to drive new development in the country. More than US$4.5 billion was eventually stolen from 1MDB during Razak's term, leading to his fall from grace and conviction in July 2018 over charges related to abuse of power, money laundering and criminal breach of trust. The Hong Kong unit of the bank collected US$210 million of the US$581.5 million in fees from 1MDB, inclusive of US$567 million in commission, from three bond sales from 2012 to 2013 that raised US$6.5 billion for 1MDB, according to the city's regulator, adding that Goldman Sachs (Asia) in Hong Kong had significant involvement in the origination, approval, execution and sales process of the three 1MDB bond offerings.
KPMG U.K. to sell its restructuring unit
KPMG in the United Kingdom is looking to sell its restructuring arm in a bid to inject capital into the firm, which has seen its bottom line affected by the coronavirus pandemic this year. The firm, according to the Financial Times, is in talks with private equity firms about a possible auction before the end of the year. The plans come two years after KPMG rejected interest from private equity company Permira in acquiring its restructuring division. The sale of its restructuring practice, which is a significant fee-earning operation at KPMG, would also end conflicts of interest that have made it increasingly difficult for the firm's restructuring partners to take on new clients. The announcement follows Deloitte in the U.K., which also put its restructuring unit up for sale in September, but was later stopped by its global parent company.
Ant Group to raise US$34.5 billion in world's largest IPO
Digital finance giant Ant Group is expected to raise US$34.5 billion from its initial public offering (IPO) in Hong Kong and Shanghai. The dual listing by Ant Group, an affiliate of Chinese business tycoon Jack Ma's Alibaba Group, will debut on Shanghai's Star Market and the Hong Kong Stock Exchange on 5 November. Ma, who owns a controlling stake in Ant, billed Ant Group's share sale on 24 October. The Hangzhou-based fintech company priced its 1.67 billion A shares at US$10.27 per share and the Hong Kong stock at US$10.32 each. The listing is expected to top the valuation of JP Morgan Chase, the world's biggest bank and outdo Saudi Aramco's US$29.4 billion IPO last December.
US$180 billion needed to save ailing airline industry
The International Air Transport Association (IATA) has warned that more global airlines will go bankrupt without another cash injection to stay afloat amid the coronavirus pandemic. The airline industry, which has seen an unprecedented decline in passenger flights this year, is expected to burn through a further US$77 billion in the second half of 2020, according to the IATA. This is despite US$180 billion in support which includes direct aid, wage subsidies, corporate tax relief and fuel tax relief already made by governments across the world. Hong Kong's flagship carrier Cathay Pacific, which this month announced it will cut 8,500 jobs and axe its Cathay Dragon brand, will undergo a HK$2.2 billion restructuring in the hopes of riding out the pandemic. At least 30 to 40 airlines have entered bankruptcy restructuring since the beginning of the pandemic, according to the IATA, and more are expected to go bust over the next six to 12 months.
First hearing involving Samsung vice chairman over accounting fraud takes place
The trial of Jay Y. Lee, Samsung's Vice Chairman, who is accused of accounting fraud and stock-price manipulation, held its first hearing on 23 October. The court previously denied prosecutors' arrest warrant request for Lee in June, stating that even though they had secured a "considerable amount of evidence," it was still not enough to detain Lee. Prosecutors allege that the value of Cheil Industries, an electronics materials provider, was artificially inflated before its merger with Samsung's holding company five years ago to create a more favourable rate for Lee, who was then Cheil's largest shareholder. Lee is also one of 11 current and former Samsung executives indicted by South Korean prosecutors last month over charges that they inflated the assets of biotechnology company Samsung BioLogics, in which Cheil held a major stake.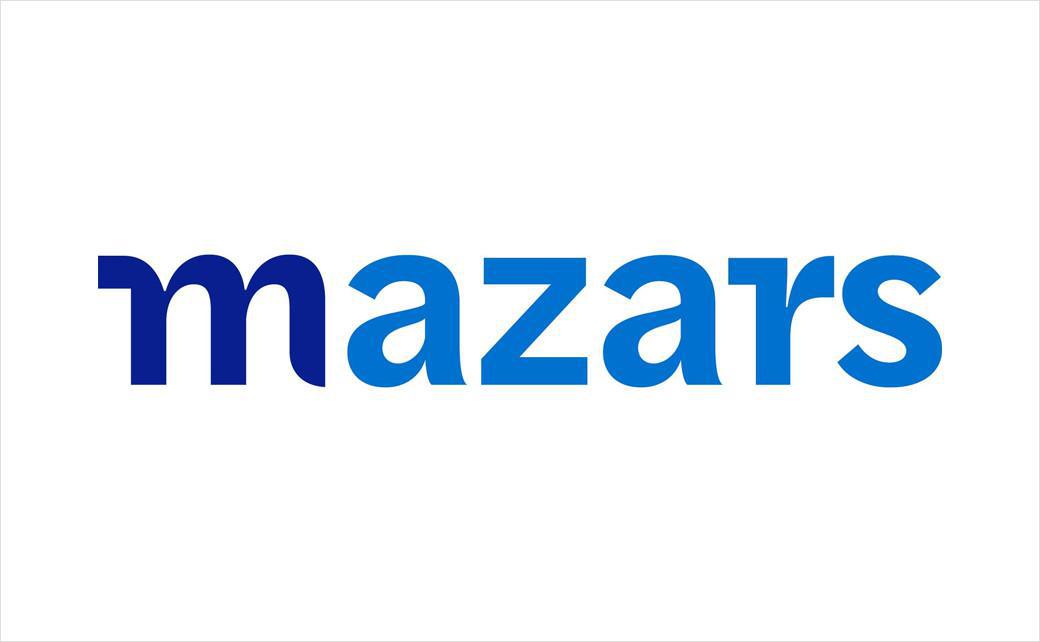 Mazars launches rebranding
Mazars has unveiled a new global brand identity said to reflect the firm's aspiration to position itself as an alternative to the Big Four for large multinational clients. The rebranding includes a new logo, a revamped website and pledges to always act with integrity and pursue a "commitment to a fair and prosperous world." This comes after the firm recorded a revenue of €1.8 billion this year, a 10.4 percent increase compared to last year. Globally, Mazars' revenue has doubled in size since 2010. "The rebranding has been two years in the making, and it's part of a broader evolution of Mazars globally and here in the United States. It's designed to reinforce how we work together as one team and across all 90 of the countries that we operate in," said Victor Wahba, Chairman and Chief Executive Officer of Mazars U.S.
Billionaire CEO of software company accused of evading US$2 billion in taxes
Robert Brockman, the billionaire Chief Executive Officer of software company Reynolds and Reynolds Co., has been indicted on charges of tax evasion, wire fraud and money laundering, in the largest tax charge ever seen in the United States. The charges involve roughly US$2 billion allegedly hidden away in offshore accounts and laundered between 1999 and 2019 to conceal assets from the Internal Revenue Service and defraud investors in his company's debt securities, according to the Department of Justice in the U.S. on 15 October. Brockman made an initial federal court appearance on 16 October, where he pleaded not guilty on all counts and was released on a US$1 million bond, according to a report from The Wall Street Journal. If convicted, Brockman faces "a substantial period of incarceration," authorities said.
U.K. regulator proposes measures to fight fraud
The Financial Reporting Council (FRC) in the United Kingdom has proposed enhanced requirements on auditors to identify fraud in company accounts following a spate of scandals that have damaged the profession's reputation in recent years. The FRC has launched a review into International Standard on Auditing 240 The Auditor's Responsibilities Relating to Fraud in an Audit of Financial Statements, an auditing standard first adopted in the U.K. in 2004 that sets out an auditor's obligation to detect fraud. The standard currently only requires auditors to "identify and assess the risks of material misstatement of the financial statements due to fraud." The proposed new standard, which will be consulted on until January 2021, will clarify that auditors are required to look for fraud, with one new paragraph stating that the objective of an audit is to "obtain reasonable assurance about whether the financial statements as a whole are free from material misstatement due to fraud."
Software company founder John McAfee arrested for tax evasion
John McAfee, Founder of cybersecurity company McAfee, was arrested this month at an airport in Barcelona on tax evasion charges. McAfee is accused of failing to file tax returns from 2014 to 2018 in the United States and concealing assets such as real estate, a vehicle and a yacht, according to prosecutors. Officials allege that McAfee earned millions of dollars through the promotion of cryptocurrencies, speaking engagements, consulting jobs and the sale of rights to his life story for a documentary, but never filed his tax returns. Prosecutors also say his income was instead transferred into accounts under different names. McAfee faces five years in prison if he is convicted of tax evasion and a year for failing to file taxes. It is the latest legal issue involving McAfee, who was previously detained in the Dominican Republic in 2019 for attempting to enter the country with firearms and ammunition.
General Electric facing SEC action for accounting misconduct
General Electric Co. (GE) noted that it may face enforcement action from the Securities and Exchange Commission (SEC) in the United States over possible violations of securities laws related to its accounting practices for its insurance operations. Authorities are looking into how GE accounted for the run-off of some of its legacy insurance businesses that sat inside its GE Capital division. The probe is an ongoing investigation by the SEC into GE's alleged accounting malpractices in 2018 in which GE revealed a US$6.2 billion loss in its portfolio of long-term care insurance.