It's 8:00 p.m. and Jerry Mo is tip-toeing into Tai Po Kau Nature Reserve looking for bugs. He can barely see his fingers in the dark, but his camera is poised to capture the nocturnal life of insects unfolding around him.
This is not how Mo, a 61-year-old Chief Financial Officer of a listed company and Hong Kong Institute of CPAs member, thought he would be spending his spare time. Until recently, he was afraid of insects, with spiders inducing a special shudder down his spine. But after joining the Institute's Photography Interest Group three years ago, Mo became drawn to the genre of microphotography, in which macro lenses are used to allow for greater magnification and to capture the finest details, for example, the hairs on an insects face. "Previously, I was mainly taking pictures of my family, and landscape shots. Really nothing else," says Mo. "To be honest, I love nature. I love what God's created for us, and I enjoy looking at the world."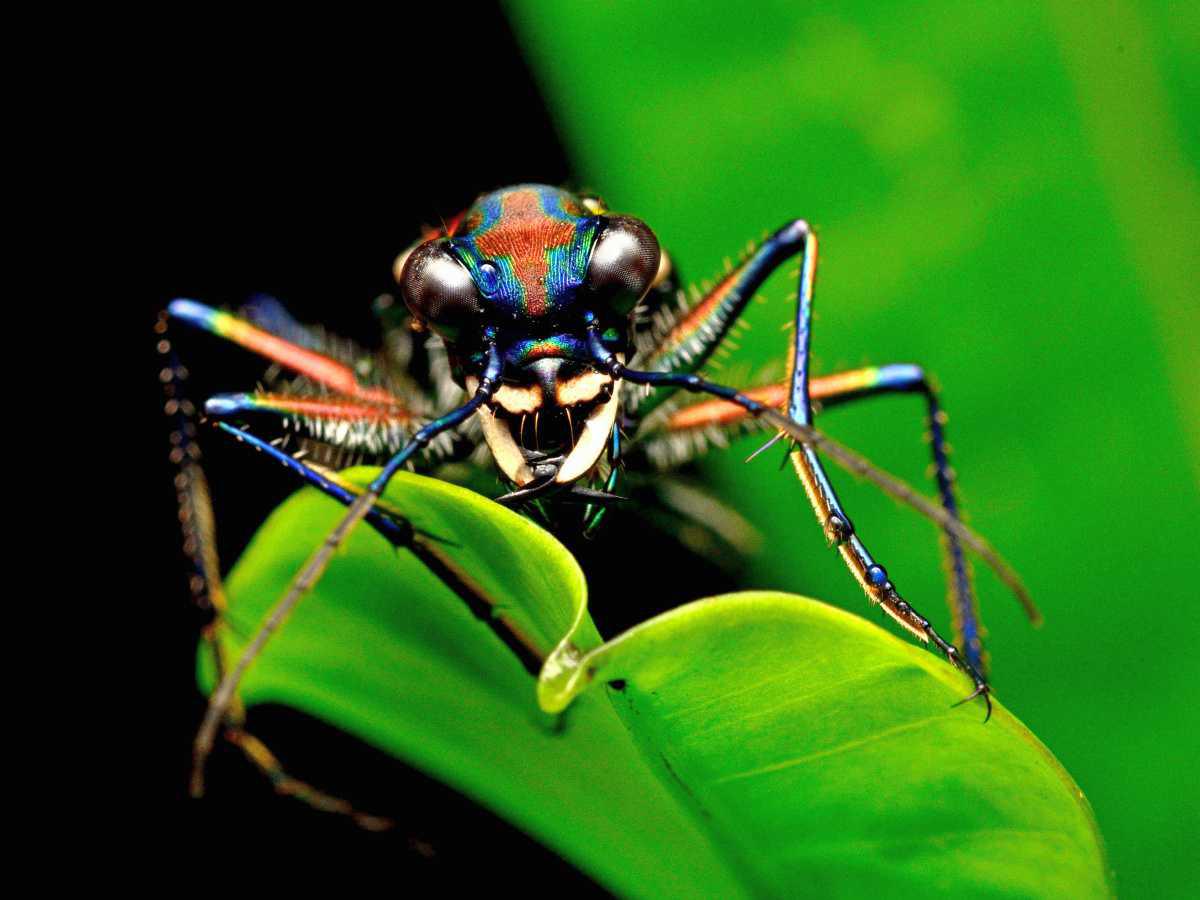 What he saw through his camera lens gave him a new perspective on Hong Kong. In the country parks at night, the insects fly around and sometimes rest on handrails. With his Nikon D7100, he has taken intimate portraits of rainbow tiger beetles, sleeping dragonflies and spiders hunting for their prey. His favourite subject, though, is the mantis. "They are very quiet and when they face the camera, they are not actually afraid of you," he says. In his work, the green insect seems to be peering into the camera with an enquiring eye.
"I love nature. I love what God's created for us, and I enjoy looking at the world."
Mo, who lived in the United Kingdom for five years – it was there he trained to be a chartered accountant – and Australia for seven years, was given his first camera by his uncle when he was still in primary school in Hong Kong. That, he says, was "just a plastic box." As digital photography technology has advanced, his interest in the field and technical ability has grown. "It's a totally different ballgame to film," he says, "because there are no additional costs to using the camera apart from the actual fixed costs of the camera itself. For each picture that you take, you don't have to pay for it to be developed. A lot of my pictures are stored in the computer."
The ease of digital photography, and the community he has found online for sharing his pictures, has made his hobby a mobile one that he can take on the road. Mo travels a lot internationally for work and says that photography gives him a creative outlet while he's away. "A lot of accountants are reserved," he says. "Photography helps us to express ourselves."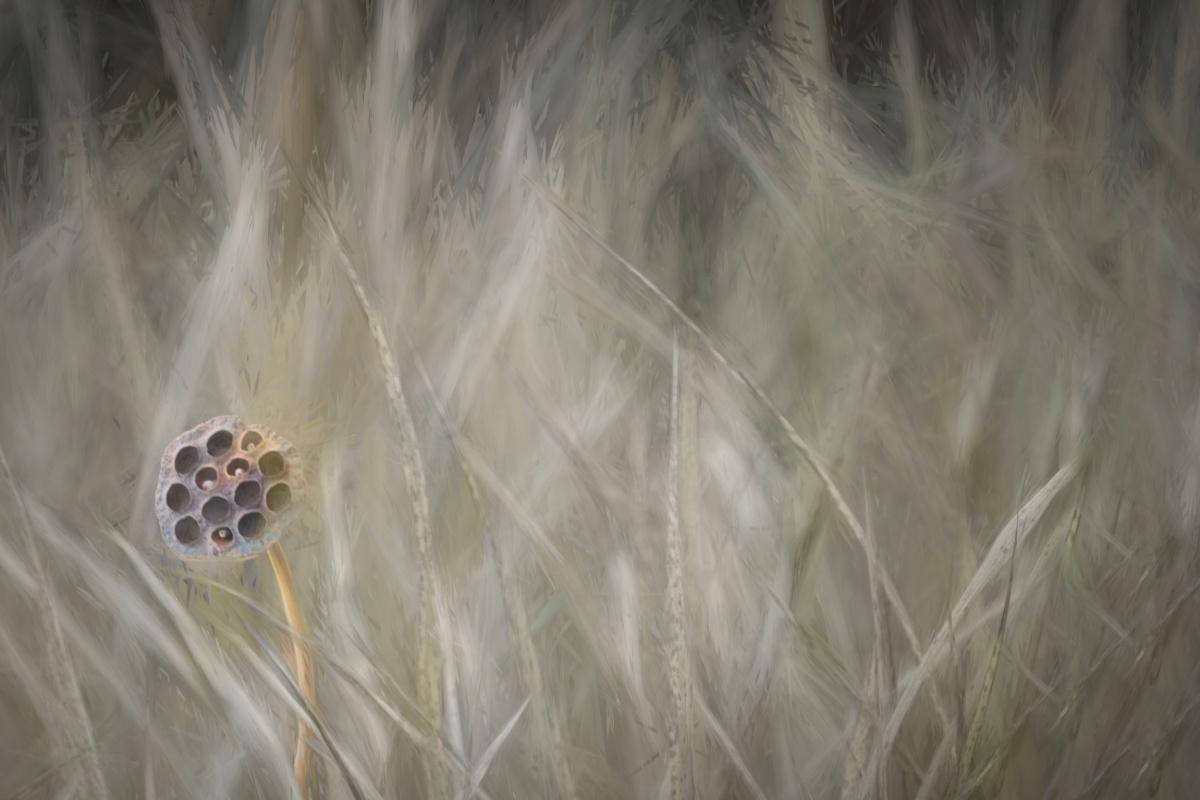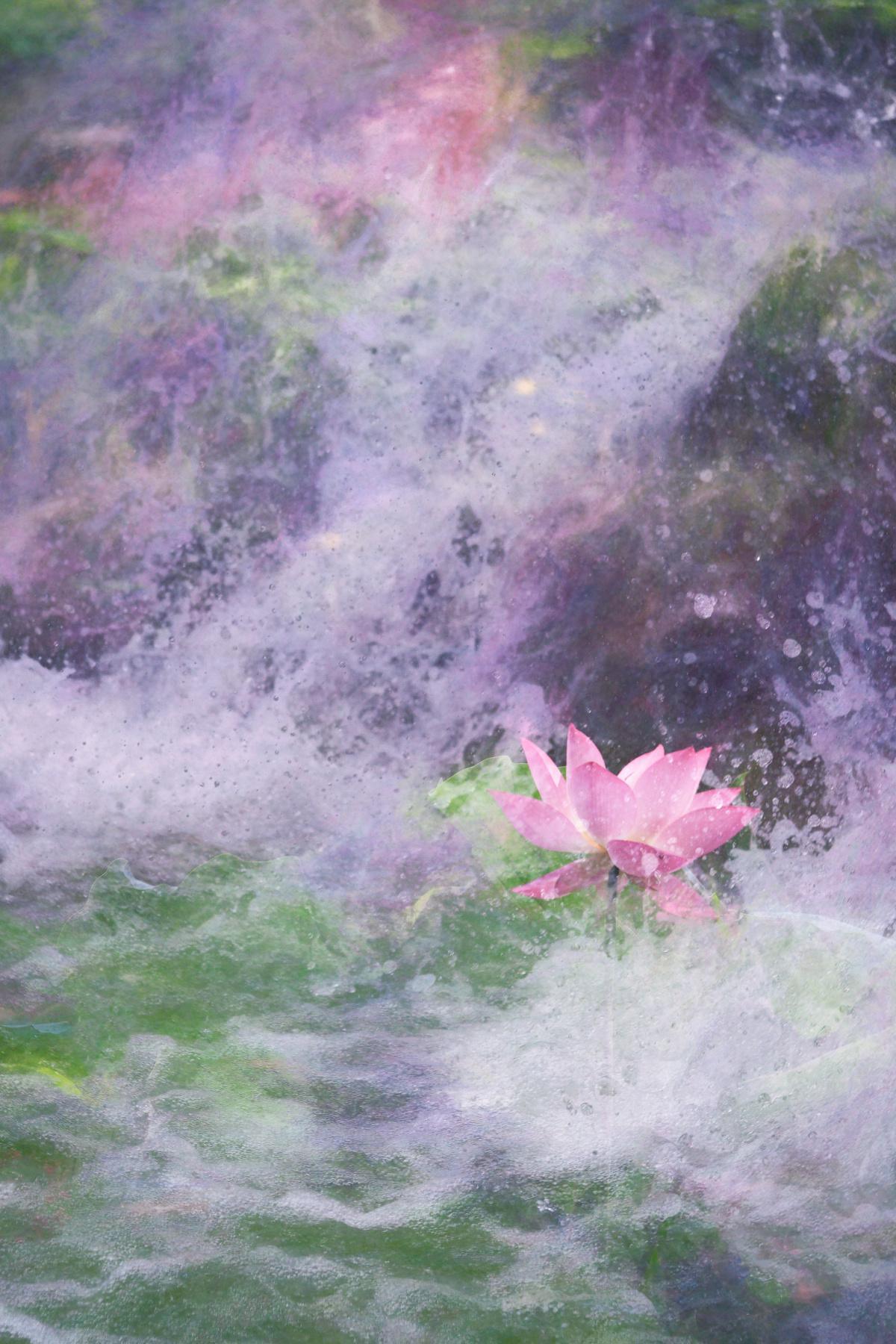 All in focus
If Winnie Law's photographs have a touch of magic to them, she knows who she owes it to. Her ethereal style of photography is inspired by Leo KK Wong, the master of pictorial photography who was born in Hong Kong in 1932 and went from being a physician to one of the world's best photographers. Law, Senior Finance Manager at Nan Fung Group, had always been interested in photography, but Wong's work opened her eyes to a more creative, less documentary side of the art. "I was impressed by his unique style, in that the photo is presented as a painting, which is very different," says Law, an Institute member.
Wong sometimes organized public talks on photography in Hong Kong, which Law attended. She listened to him talk about how he pioneered the combined use of a reflex lens and multiple exposures to take photos in the style of pictorial photography. In this genre, photographers manipulate images to blur the background and create an otherworldly atmosphere, Law explains. That effect is achieved by using a multiple exposure function, which is commonly built into high-grade cameras, including the Sony A7II Law currently uses. This function, she explains, allows a photographer to merge two or more exposures – usually one is in focus and one is out of focus – to create a single image. Often, Law will intentionally jog the camera while shooting to create the movement that gives her images a magical, otherworldly aesthetic. The result is photographs that look like watercolour paintings, in the style of the French Impressionists like Claude Monet, Pierre-Auguste Renoir and Édouard Manet.
She is most proud of a photo she took of a lotus flower, which was taken at Chi Lin Nunnery.
Law is also a member of the Institute's Photography Interest Group, which, she says, offers a lot of help to newbies. Law has attended other classes on photography skills run by other photography associations, and offered to Institute members at discount prices, and joined field trips around Hong Kong to places such as Ma Tso Lung, Lei Yue Mun and Lung Kwu Tan, where Law shot a beautiful sunset.
She is most proud of a photo she took of a lotus flower (above), which was taken at the Chi Lin Nunnery. The shot looks uncannily like a Monet rendition of his flower garden at his home in Giverny in France.
Law has plans to broaden her horizons in the future. "I'd like to switch from nature," she says. "I like travelling and also cars. I want to show the beauty of so many things."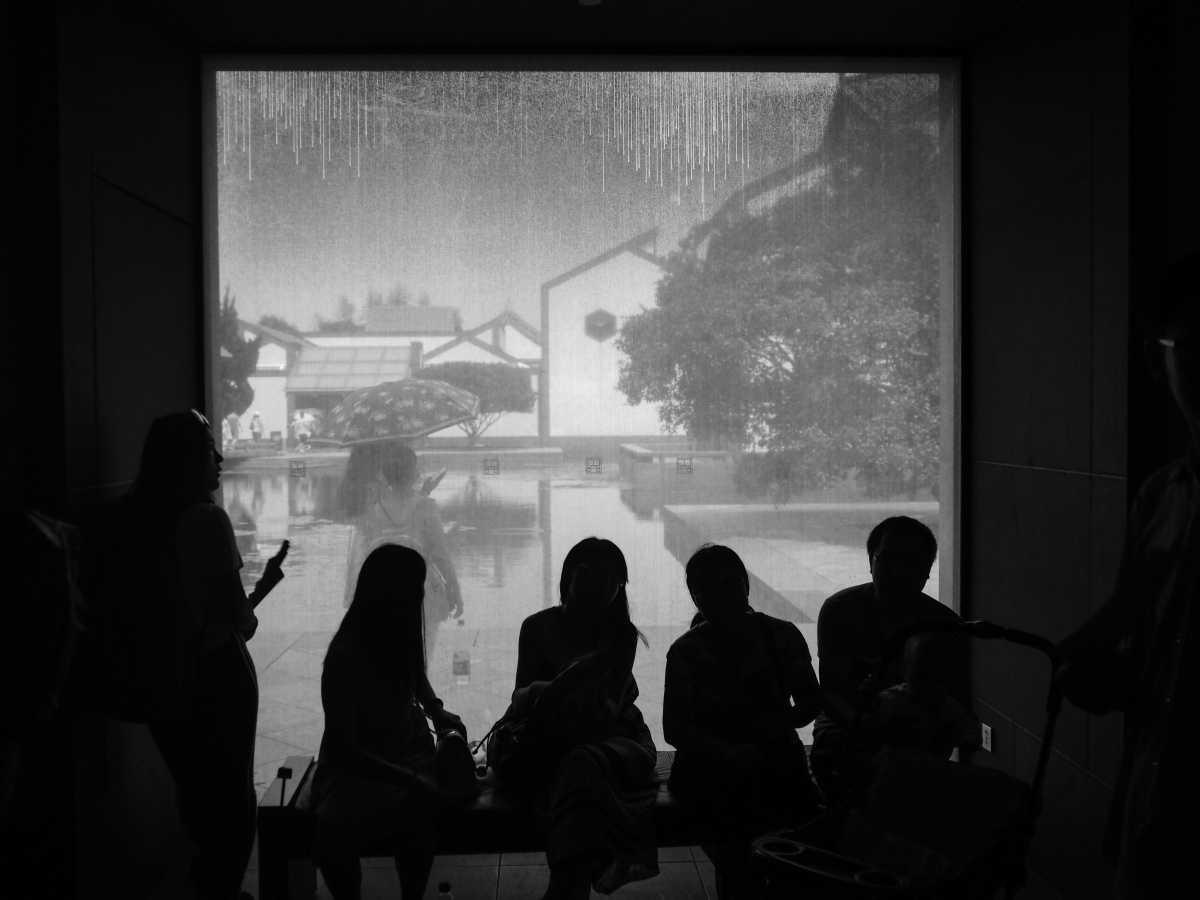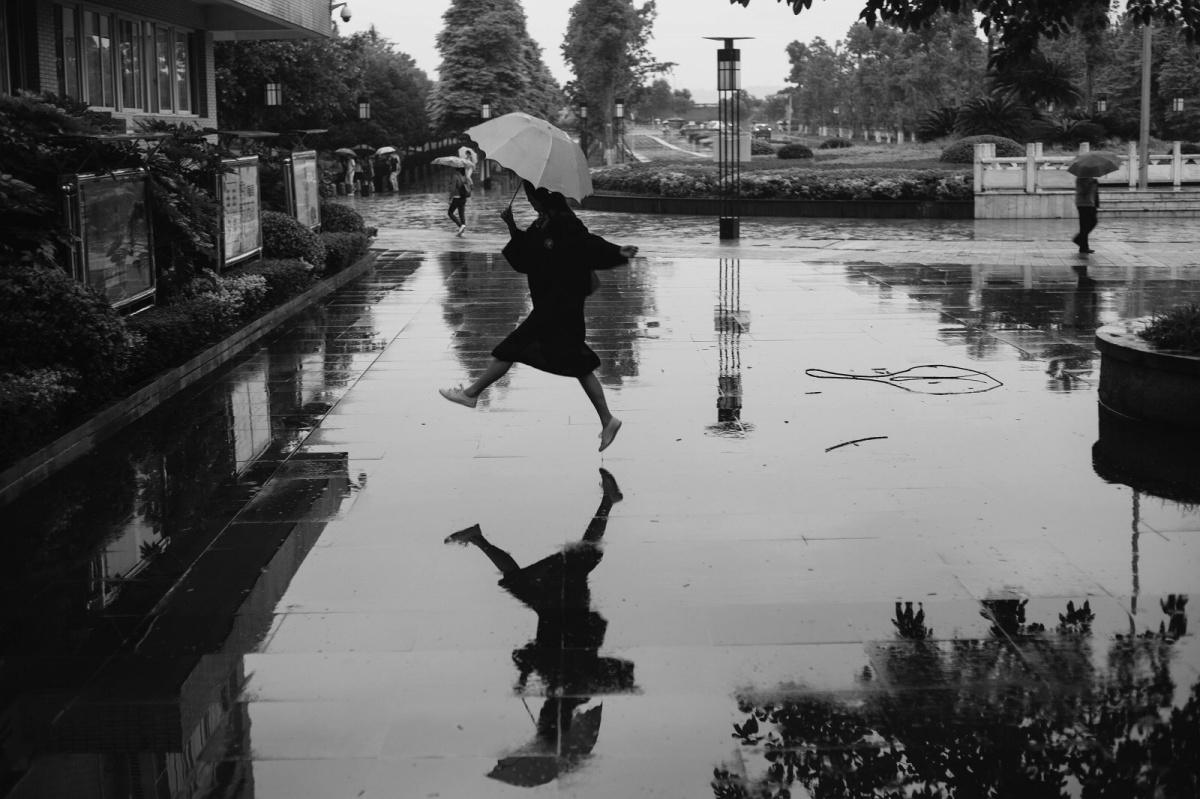 A developing interest
When Tom Zhang moved from Guiyang, in Guizhou, to Hong Kong at the age of 18, he was amazed by the cityscapes in this concrete jungle. While Zhang's home province is famed for its karst landscapes and caves with stalactites and stalagmites, Hong Kong presented a totally different environment for his eyes – and camera – to feast on. He remembers seeing old Chinese-style buildings rubbing up against more modern-looking skyscrapers. "Hong Kong was a juxtaposition of a lot of eastern culture and western culture," he says. "It wasn't blending. It was all co-living. It's a live and let live thing."
That inspired Zhang, Senior Consultant at KPMG Advisory and an Institute member, to "capture as much as possible of what is happening on the street corners. There is an explosion of visual arts here," he says. "It inspired me to develop my photography from portraits to cityscapes and landscapes."
Zhang, who had previously focused on portrait photography, began to broaden his skill set to connect with his new home. He honed his skills through researching the styles and being inspired by other photographers such as Shanghainese photographer Fan Ho, whose work comprises of black and white street scenes of everyday life in Hong Kong. Group f/64, a San Francisco-based photography movement from the 1920's and 1930's, was a huge influence on his landscape framing, with many of Zhang's dramatic shots of the city inspired by the group's dedication to detail and sharply focused images.
"There is an explosion of visual arts here. It inspired me to develop my photography from portraits to cityscapes and landscapes."
Zhang describes his own style as "moody, natural and stylized." He takes photographs on a Canon 5D Mark II with a few lenses, including 30mm f/1.4 and 70-200mm f/4. He also relies on his iPhone for urban photography, and can often be found snapping stills of a Kowloon road network from above or the glistening lights of Causeway Bay at night-time.
During his third year of university, where he studied accounting and finance, Zhang spent a year in Leeds in the United Kingdom, which gave him a chance to be inspired by a whole new type of natural environment. "The Lake District in the U.K. was one of my biggest influences," he says. "In the morning, you have the fog and then you have sunlight piercing the fog," he remembers. A trip through Europe that year allowed him to see snowy mountains as well as different landscapes in Germany and Italy.
When Zhang came back to Hong Kong and started working at KPMG, he managed to find time to explore the mountains in his own city with his camera. "That's really the life," he fondly says. "I'm still at a relatively early stage of my career," he says. "So there's a lot of pressure to move upwards in the corporate ladder – but it's good that I have photography as a hobby so that I can have a short break from the commercial world, and enjoy the company of the lens, an instrument that teaches us how to see the world without it."
---
The Institute's Photography Interest Group organizes sharing sessions, practice sessions, photography courses, photography tours and gatherings for members. To find out how to join, visit the Institute's website.