Hong Kong's humorist on why mental health is no joke in the accounting world – most of the time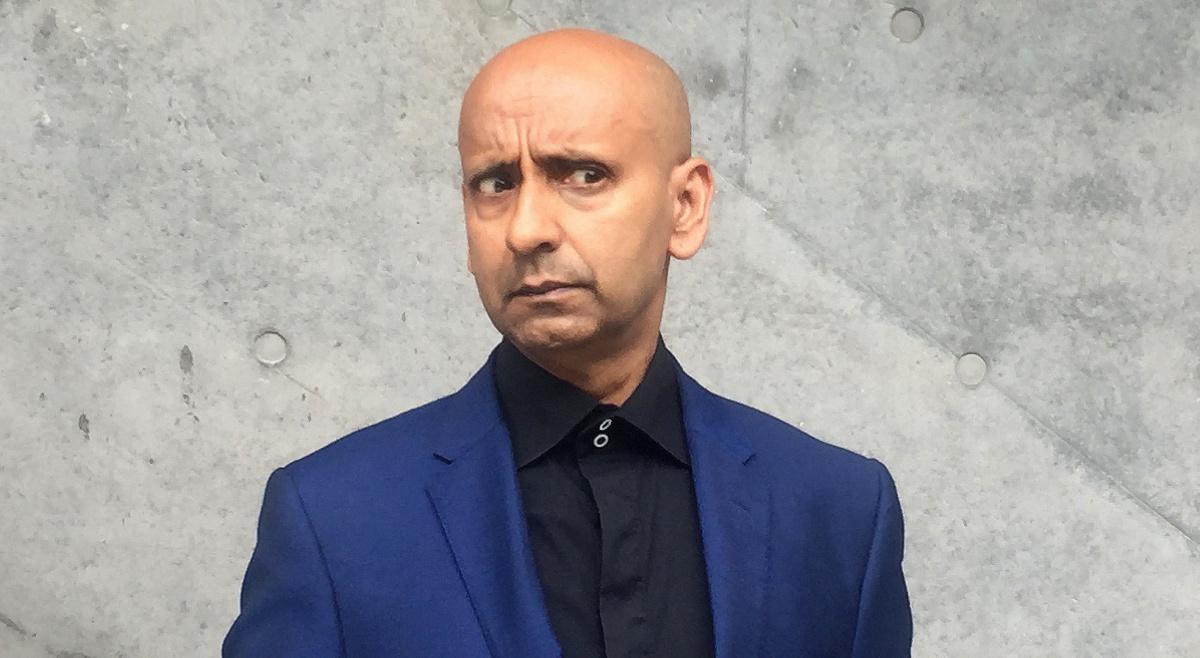 As well as financial advisory and tax services, accountants should provide mental health services, a top academic recently said. Running a business these days can depress anyone, and your financial advisor is the person most likely to understand your problems, said Andrew Noblet, Professor in Organizational Behaviour at Australia's Deakin University.
The idea sounds wild, but I saw no negative reactions.
Maybe that's not surprising: we're all a bit mad these days, right? I recently had a rather hostile colleague who kept a "Do Not Disturb" sign on his desk, but what it really should have said was: "Already Deeply Disturbed, Proceed With Caution."
So maybe we should try Professor Noblet's idea.
Client: "Thanks for coming in, Mr Chan. I just asked you to come in to discuss elements of my company's tax exposure in light of our expansion."
Accountant: "Sure."
Client: "In particular, I'm referring to our subsidiary in…. why are you looking at me like that?"
Accountant: "No reason. But I think we both know what this is really about."
Client: "What – what do you mean by that?"
Accountant: "How are you, Mr Wong? I mean, how are you really?"
Client: "Fine. I'm absolutely fine. Why are you giving me that look? I haven't been sleeping well lately, but that's hardly surprising given the complexity of the challenges in our industry sector at the moment."
Accountant: "Except it's not the industry sector that's on your mind, is it?"
Client: "That's true enough. Business pressures these days are huge. Work-life balance is impossible. [Pushes his laptop away, leans back in his seat and looks out of the window.] We work ourselves to death, and what for? To create 'shareholder value,' which sounds noble, but just means 'more money for people who already have money.' [Turns to look the accountant squarely in the eye.] I mean, is this what life is all about, Mr Chan? I keep asking myself: Is this what I really want to do with my brief sojourn on earth?"
Accountant: "And how does that make you feel?"
[Client moves to sofa and lies down with his head on the arm rest.]
Client: "I just feel so… lost. And there's no one I can talk to about it."
Accountant: "Don't worry. I'm here now."
Could this really happen? I mentioned this to a friend who recently retired after working for a Big Four firm. He looked surprised that I should even ask. "We already provide mental health services," he said. "That's the main thing accountants do." The whole professional sector has realized that the ability to develop strong deep, trusting relationships were the most important aspect of business life – technical expertise was a poor second, he said.
Angie Grissom, who runs a consulting company working for accounting firms in the United States, says she has a program called The Bear Hug Action Plan, which shows accountants how to bring up questions about ultimate goals in life. Asian readers will be pleased to know that this doesn't necessarily involve actual hugging.
I only found one really negative note from the accounting side. One person said that he had tried to create a deeper relationship by asking a client about his fears. "He responded by telling me all the things that he thought he might be arrested for," he said. "Too much information."
But the one counsellor I spoke to was horrified. Accountants should maybe have just enough training to be able to spot signs of depression, and then tell the client to get help from someone who knows what they are doing.
I asked: "Is it okay to write a humour column about treating mental health?"
She said that humour was helpful, and told me about a businessman who created a self-mocking mental image of himself as a superhero called AnxietyMan. His superpower was "his ability to leap to the worst possible conclusions at supersonic speed."
Cool. As for this writer, any activity involving lying down on sofas has to be good, right?
Nury Vittachi is a bestselling author, columnist, lecturer and TV host. He wrote three storybooks for the Institute, May Moon and the Secrets of the CPAs, May Moon Rescues the World Economy and May Moon's Book of Choices