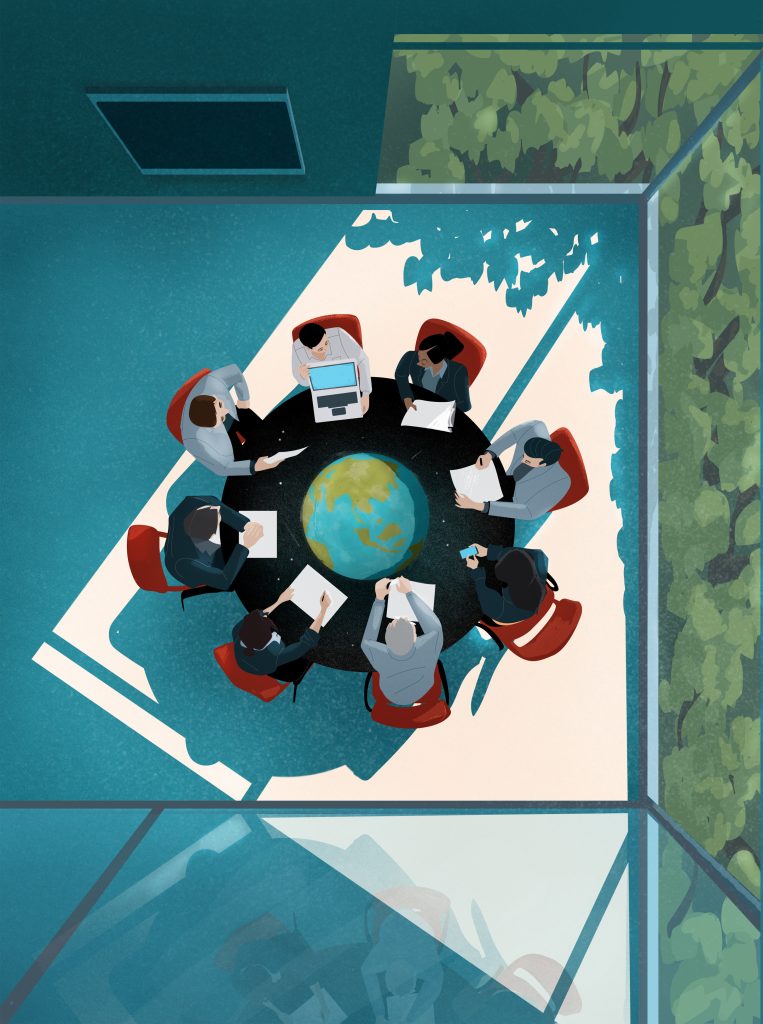 Excitement and relief took over the office of Hong Kong-based L'Occitane Far East Limited at the end of August – it was time to celebrate. After an almost three-year long process, it was confirmed that L'Occitane Group was now a certified B Corporation or B Corp.
"The team prepared these lovely cupcakes with the B Corp logo on them. Anticipation had been building while we received regular progress updates, so when we finally had the certification we were so proud, especially as our target was to get it in 2023," says Angela Chan, Finance Manager at L'Occitane Far East, part of the French luxury retailer, and a member of the Hong Kong Institute of CPAs.
Chan is one of many Institute members working for B Corps, which have seen a rapid growth globally. There are 7,633 B Corps around the world covering 93 countries, as of 24 October, ranging from small and medium enterprises to large public companies.
B Corps are companies that meet high standards of verified social and environmental performance, accountability, and transparency, set by global non-profit organization B Lab. The organization was founded in 2006 with the idea "that business could lead the way towards a new, stakeholder-driven model." One of the world's biggest B Corp is Natura &Co., a multi-brand cosmetics group which includes Avon, Natura and The Body Shop.
In Hong Kong, while the B Corp movement is still at its early stage of development, the buzz around the certification is building. It took four and a half years to have the first 10 B Corps in Hong Kong and two years for the next 10, says Gilbert Lee, Founding Director of B Lab (Hong Kong & Macau), which has clear ambition.
"We now have 27 certified B Corps in Hong Kong, and we aspire to have 100 certified B Corps by the end of 2026."
"We now have 27 certified B Corps in Hong Kong, and we aspire to have 100 certified B Corps by the end of 2026. By that time, we'll have a critical mass to generate awareness to the wider public and pitch to the government and Hong Kong Exchanges and Clearing (HKEX). We could also have a bigger collective voice to encourage the business community, especially big listed companies, to reconsider their sustainability strategy," he says. B Lab, he explains, are introducing the B Corp concept to the government and HKEX, with the aim of the B Corp certification mechanism being considered in the environmental, social and governance (ESG) reporting of listed companies.
According to B Lab, there are currently more than 1,000 users registered in the B Impact Assessment (BIA) for companies in Hong Kong, which is the evaluation tool companies complete during the process of certification. The tool quantifies a company's impact across five areas: governance, workers, community, environment, and customers. Becoming certified requires a company to have a minimum BIA score of 80; change their corporate governance structure to be accountable to all stakeholders; and allow information about their B Corp certification performance to be publicly available on the B Lab website.
Every B Corp needs to be re-certified every three years to keep its B Corp status, with B Corp standards evolving to stay up-to-date with best practices in impact measurement. The BIA is now on version 6, and version 7 will likely be in place next year, says Lee.
Walking the talk
The growth of Hong Kong B Corps is being driven by a number of factors. One is that more companies are now looking to obtain certification for their environmental and social impact, says Lee. "A number of companies, led by veteran entrepreneurs or a visionary leadership team, aim to be pioneering and future-proof in business sustainability because winning in ESG will become more crucial and prevalent in the future," he says. "Specifically, for start-ups or investees, several investors consider B Corp standards more holistic, universal and stringent, and applicable across different sectors." Some companies consider certification, especially one that is widely accepted and has rigorous standards, to be proof of no greenwashing, he adds.
Growing regulatory pressures concerning corporate carbon emissions and ESG reporting are also driving the movement today. "I think there are some types of external pressure, and we see that some brands are being able to communicate better about their sustainability commitments, and usually that comes with an external assessment because it's more powerful when you can communicate with concrete data. So we really wanted to follow the footsteps of companies that are more advanced in professionalizing their sustainability journey," says Venisa Chu, Regional Sustainability Director of Asia Pacific at L'Occitane Group.
"We really wanted to follow the footsteps of companies that
are more advanced in professionalizing their sustainability journey."
For Hong Kong B Corps, a common reason for participating is that the certification reinforces the companies' existing values related to ESG, and that becoming a B Corp aligns with the company "DNA." This was the case for AvantFaire, an asset management firm focused on impact investing. It began the process in July 2019. "At that point, only eight companies in Hong Kong were B Corp certified. After thorough research, we found that a B Corp's ethos deeply aligned with AvantFaire's vision of building a better society," says Joseph Leung, Managing Partner at AvantFaire, and an Institute member.
"Being a certified B Corp acknowledges the fact that we are walking-the-talk, focusing on the success of both shareholders and stakeholders," says Allan Chan, Managing Director of Hong Kong B Corp Happiness Capital.
Another big draw is the potential of having a better chance of winning over conscious consumers than non-B Corps. Tecky Academy, a technology education provider with a focus on generative artificial intelligence development, and a B Corp, says that it wanted to bolster its commitment to benefiting the local community in the eyes of customers.
"With the evolving market dynamics, where customers now place a significant position on the core values of a company, and the inherent challenges in verifying the quality of coding bootcamps on the market, we embarked on this journey to further solidify our position and showcase our dedication," says Vickie Choy, Principal Advisor, Business Development of Tecky Academy.
Navigating challenges
Going through the certification process can be a huge endeavour. Prospective B Corps must answer around 200 questions within the assessment, using data from the previous 12 months. "Many questions are not easy to understand for many companies in Hong Kong, credible evidence is needed, and it costs a considerate amount of time," Lee of B Lab says.
The challenges companies faced in ensuring practices meet the standards of the BIA framework varied. Leung was in charge of the certification process at AvantFaire, and says that certain judging criteria, while universally applicable, can be less accommodating to the Hong Kong context. "Specifically, areas related to leave policies and benefits for part-time workers posed distinct challenges. Recognizing this, AvantFaire took proactive measures to bridge the gap, introducing improvements such as providing birthday leave and leave for celebrating unique occasions like family day," he says.
Small companies or start-ups can encounter difficulties due to the lack of precise or any carbon emission data. "The environment section of the BIA proved challenging, especially given our start-up nature and being in the education sector. We had constraints in terms of budget and resources to efficiently monitor and track energy usage," says Choy.
Angela Chan at L'Occitane mentions the inherent difficulties of collecting data on the entire value chain, which goes beyond the company's own operations. During the process, she coordinated the enrolment of suppliers onto EcoVadis, a digital platform that allows companies to assess the environmental and social performance of their suppliers. This involved asking them to provide carbon emission-related data and information on the usage of commodities such as wood, plastic and metals. She also worked on collecting code of business conduct letters from suppliers.
This raised questions. "At first they would ask, 'why do you need our involvement in this journey?' I need to tell them we are improving our company's transparency to fully understand the ESG performance of our operations and the businesses that we work with. And then I needed to frequently follow up with them to get the information we need before the deadline," says Angela Chan.
Getting the suppliers' buy-in relied heavily on Chan's communication and interpersonal skills. But it also depends on their size. "The larger ones, for example, our transportation logistics partner, already have their own ESG commitments, so they get it and they might've been already doing their own assessments," says Chu. "But for the smaller suppliers, especially in APAC and Hong Kong, they might not have heard about ESG, or about why it's part of the discussion. Usually they talk about price, the product delivery time, but now the added requirement is, what is your sustainability performance?"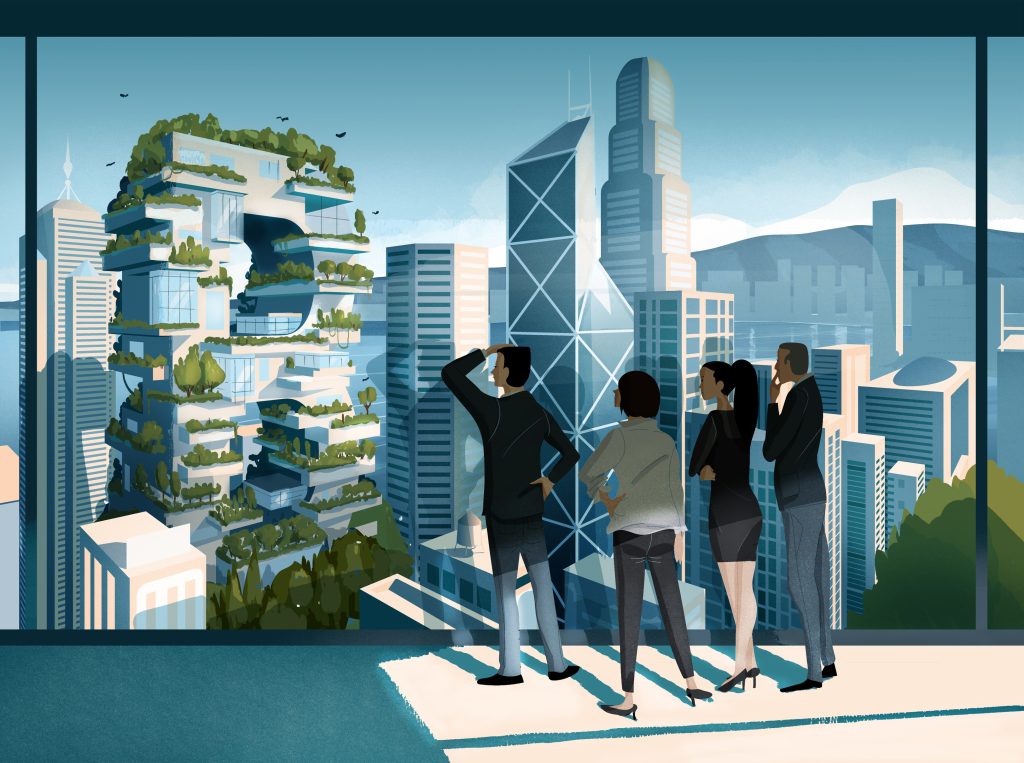 Key takeaways
The certification process can be a valuable learning experience. Because of its comprehensive nature, the process helped companies realize areas of improvement.
Harris Lo, an Institute member, was in charge of the process in his role as Head of Operations at Maison Capital, and says he gained a better understanding of ESG and how it impacts the business operations of the private equity firm. "You have a better understanding of the areas we should be paying attention to. For example, you might be thinking, 'how does ESG relate to workers?' The workers section asks about profit allocation – what was the equivalent percentage of profits that were distributed as bonuses to non-executive workers? You learn that this is one of the items related to sustainability." Maison Capital, which operates both in the Mainland and Hong Kong, has been certified since 2020.
Indeed, Chu of L'Occitane points out that the B Corp framework gives businesses a clear structure that considers their ESG impact. "I've been in this profession for some years and before, if we don't use such a tool, you spend a lot of time trying to convince teams and trying to crystallize what they have to do. So I really appreciate the tool. It's given me a platform to communicate actions very clearly," she says.
Leung admits the certification journey was a steep learning curve. "Being an investment firm with a deep focus on impact investment, the assessment illuminated best practices for optimizing investment impact. Both AvantFaire and I learned the significance of considering all stakeholders during investment and ensuring long-term ESG commitments, even upon exiting an investment," he says.
For Happiness Capital, its initial self-assessment score was over 100, but during the verification phase the score had dropped. This indicated that doing things that are more sustainable is not enough, says Allan Chan. "One has to be able to prove that you have done it, document it, have a policy to back up why you have done what you did, and prove that there is a policy to guide everyone to do it in a consistent manner."
The benefit of formal documentation was also a key learning for Tecky Academy, which experienced a similar initial drop in points. "For start-ups, very often documentation is at the bottom of the list of tasks, but we see that it facilitates businesses to move forward and backtrack, as records are kept in order. We have become more alert of the importance of documentation especially as we expand and would need an audit trail," says Choy.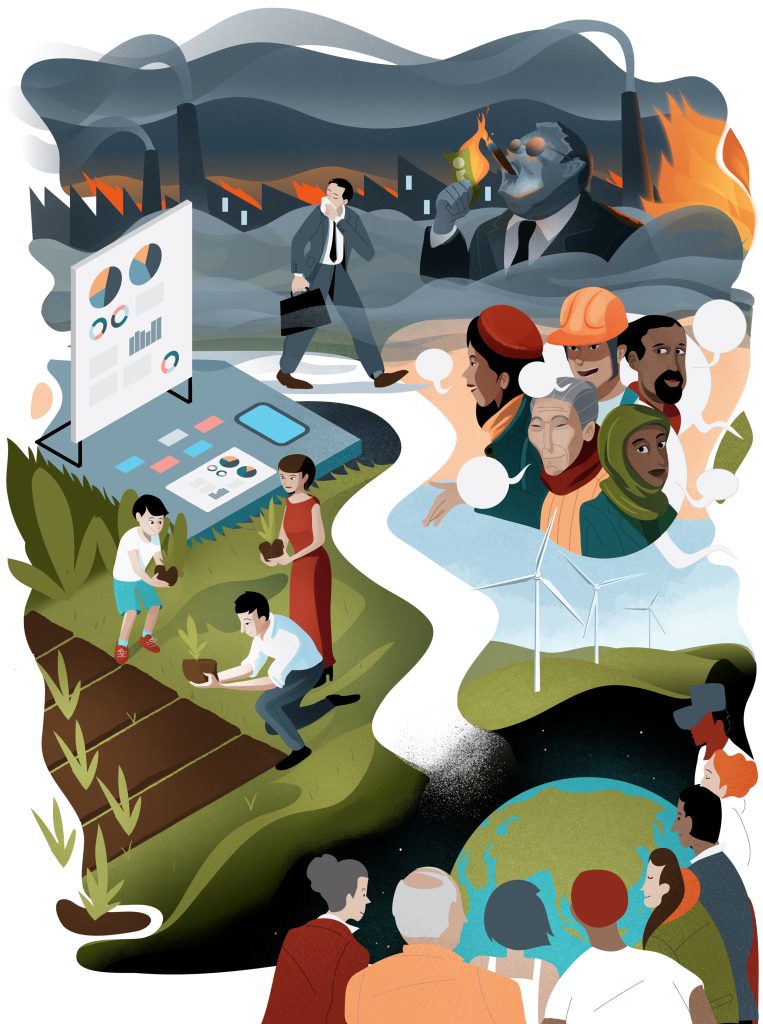 Role of the profession
Accountants can play an essential part in a company's B Corp journey, just as they have been increasingly playing a role in embedding sustainability into company strategy and decision-making. CPAs can not only help answer finance-related parts of the BIA, they can also help drive the whole process. "I navigated the assessment and verification stages. My CPA background was pivotal in reviewing documentation and buttressing the verification process, ensuring all criteria were met with integrity," says Leung of AvantFaire.
At Maison Capital, it was Lo who first brought the idea of B Corp to management, recognizing that the movement aligns with the firm's ESG investment philosophy. He says the soft skills and problem solving skills he developed while at the Big Four were useful during the process. "You have to consider the rationale behind questions in order to do the right thing," he says. After scoring above 80 points, it was time for him to exercise his skills in due diligence. "The verification process is the lengthiest part. I had calls with them to clarify the answers in different areas," he says.
Verification is one of the areas that professional accountants in business can play a key role in the growing B Corps movement, according to the International Federation of Accountants' 2022 report, Professional Accountants as Finance and Business Leaders. It highlights advocacy as another area, noting that the profession can "help drive further capital markets acceptance, as well as recognition by companies of the long-term value of becoming B Corps certified. A company starting its B Corps journey needs C-suite and board support because it is a lengthy, public process that will also require shareholder agreement. The chief financial officer in particular can be an influential voice."
"My CPA background was pivotal in reviewing documentation and buttressing the verification process, ensuring all criteria were met with integrity."
Allan Chan of Happiness Capital, who previously worked as a CFO, agrees that CFOs have a critical role in the certification process, particularly as it requires companies to provide financial data that demonstrate their commitment to social and environmental goals. "The CFO and finance team are responsible for collecting and organizing this financial information accurately. They should ensure that financial statements reflect sustainable practices, ethical sourcing, and other relevant metrics that contribute to the overall B Corp assessment," says Allan Chan. "The CFO can also work to align financial performance metrics with sustainability goals. This is to ensure that financial incentives and performance evaluations encourage employees and departments to support sustainability initiatives, which are often vital to B Corp certification."
Beyond the B Corp movement, Chris Brown, Founder and Chief Executive Officer of EnviroEvents HK, sees the value of the profession in the broader sustainable transition. His company runs ReThink HK, the annual business event for sustainable development. "Proving the business case for transition is still such a significant challenge for most businesses, especially small and medium enterprises. Accountants will be playing a critical role in helping to present the finance models that support investment to accelerate the transition and that will, ultimately, yield sustainable growth," he says.
A project like this one will feel new to a lot of people, which is why CPAs who are currently on the B Corp journey are encouraged to raise their hands and ask questions. They should also be prepared to think out-of-the-box. "Don't rely only on existing procedures, but instead think of how else you can do something good for the planet," L'Occitane's Angela Chan says.
Leung of AvantFaire's advice to CPAs is to approach the B Corps certification holistically. "It's not just about meeting standards but genuinely imbibing the philosophy. Engage every department, ensure transparency, and remember it's a continuous journey of improvement, not a one-time achievement."
How to achieve B Corp status
With the benefits that receiving a B Corporation, or B Corp, certification could bring – having a competitive advantage, increased trust with consumers, and a sense of purpose among employees – some companies may be motivated to start their B Corp journey.
Companies are encouraged to start as soon as they can as obtaining certification can be a lengthy process. "Begin the assessment and documentation process well in advance to allow time for adjustments and improvements," says Allan Chan, Managing Director of Happiness Capital.
"Some companies might be afraid to see what their score is and they might delay it, but as soon as you set the baseline, you can start the roadmap to improve," says Venisa Chu, Regional Sustainability Director of Asia Pacific at L'Occitane Group. After setting its baseline score, the company in 2021 had set an interim goal for the group to reach a score of 70, which it had surpassed in March 2022. "Since then, I think the teammates felt more of a momentum that we're really going to pass 80."
Companies are also advised to understand that the certification is a long-term commitment, particularly as companies are required to take the holistic assessment every three years to maintain their certification. "It's not just a badge," says Chan. "Ensure that the company's leadership and stakeholders are genuinely dedicated to social and environmental responsibility. Make this commitment a part of your company's culture." Vickie Choy, Principal Advisor, Business Development at Tecky Academy, agrees. "Patience and persistence will be your allies. Think of this not just as a certification but as a blueprint for shaping your company's future with purpose at its heart."
Chu believes companies should try to involve all employees in the movement, for example by introducing a performance bonus related to the B Corp certification. "It rewards everybody because it's a project for everybody. And there are not many projects in a company that involves everybody."
Hong Kong's B Corp movement started when Education for
Good, a social enterprise focused on social entrepreneurship
education, became the city's first B Corp in 2016.