What will AI bring to the role of an accountant?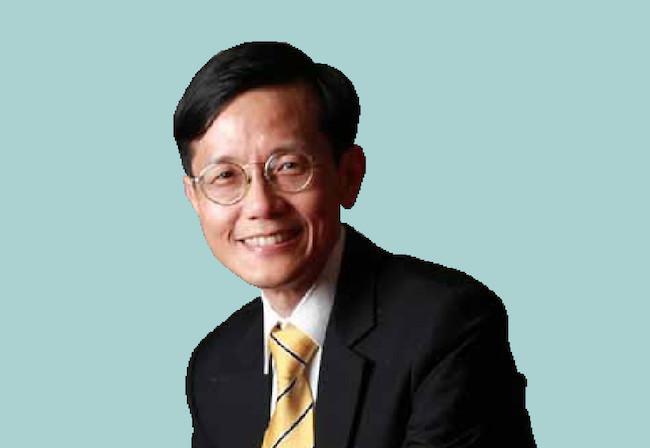 K.M. Wong, Chairman of the Institute's Professional Development Committee
Artificial intelligence (AI) is expected to bring tremendous change to people's lives. Though it has helped in the role of accountants for many years, recent advancements in the technology have made that more obvious.
For example, optical character recognition has been used for quite some time in capturing images from supplier invoices to facilitate payments. But now, AI is up to a stage where it can obtain essential information from invoices quickly and then arrange payment to vendors within seconds.
Indeed, robotic process automation helps to bring accountants a new level of workflow efficiency. It not only helps to improve productivity from the payment side, but also assists to capture information from receipts and quickly record it into systems. It speeds up the collection process. Furthermore, it can be used to transfer information between databases and help to prepare reports.
Besides transaction processing, AI-related technology is also used for internal and external audit. An audit requires the analysis of transactions in a general ledger and a sorting of those transactions into categories: high risk, medium risk, or low risk versus manual random sampling. Advanced AI tools can show risks at the transaction level and even help to uncover fraudulent journal entries.
All these tools help to reduce manual processes and improve accuracy. As the new generation of accountants in Hong Kong prefer more engaging work, which requires creativity and problem-solving instead of carrying out labour intensive and repetitive manual tasks, AI will definitely help to reshape the future role of accountants and auditors in Hong Kong and attract young people into the profession.
Down the road, we anticipate that AI can also help with forecasting – an essential task of accountants – particularly those in business. In previous years, we could only make certain assumptions, undertake a limited range of scenario studies and then select the preferred one as the basis for the forecast. With new AI technologies, it is possible to understand the probability of different scenarios occurring and then make a more informed decision.
With all of these new tools, accountants can surely work smarter than ever before. But, in view of a fast-changing business environment with higher uncertainty, I foresee that all these new challenges will still require an accountants' time and attention despite how much time it saves from manual and tedious tasks.
"AI will definitely help to reshape the future role of accountants and auditors in Hong Kong and attract young people into the profession."
Christopher Arnold, Head of SME/SMP and Research at IFAC
Technology is now advancing at an extraordinary rate. There are the obvious examples of AI: the robots building cars or working as customer service representatives. Then there are the opportunities for finance and accounting: The predictive analytics (using information to anticipate future outcomes) and prescriptive analytics (guiding predictions into actions) that online retailers and any other businesses with the capabilities are incorporating into their operations. As accountants, the significant technological disruptions, in particular in the area of AI, affecting our clients, our organizations and our governments, should ultimately lead to an explosion of opportunities and challenges for our profession.
Accountants should look at the rise of AI not in terms of potential job loss, but in terms of potential opportunity. While technology may bring about the elimination and/or evolution of some tasks, the efficiencies realized through the technology will allow accountants and financial professionals to focus less on task-oriented items and more on becoming a trusted business partner. Simple examples of this would be updated financial forecasting for daily changes in sales, or the processing of invoices and accounts payable due to automatic coding, which results in a quicker, more precise monthly or quarterly close process. AI can also help detect fraud by predicting patterns and detecting anomalies.
As more and more data is analysed, AI and automation can begin to drive innovation. As machine learning algorithms are incorporated, advanced business analytics start to develop. When AI combines with high quality data and human intelligence, it helps drive decision making and enables financial professionals to provide deeper data-driven insights and greater added-value. For example, helping organizations anticipate financial difficulties and take appropriate actions.
The full contextual understanding involved in complex problem solving also remains a challenge to AI and modern technology. Accountants' professional judgement, experience and expertise remains critical to helping answer those complicated problems and identifying the best solution.
Accountants need to be willing to re-invent themselves, understand the impact of technology developments, develop the digital skills needed and make the most of the opportunities AI will continue to bring. It is not about what AI can do, but what professional accountants can do with AI.
"Accountants should look at the rise of AI not in terms of potential job loss, but in terms of potential opportunity."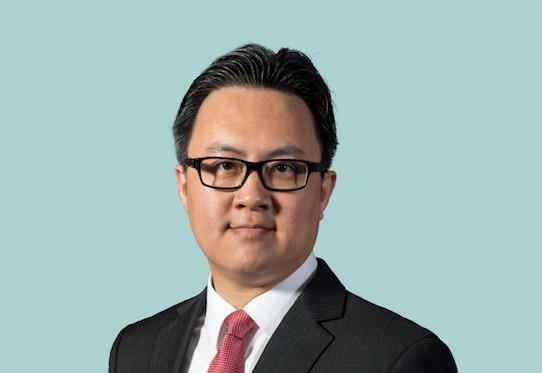 Benson Ng, EY Greater China Digital Advisory Partner
Every day, millions of investors rely on an accountant's accurate, timely, insightful and transparent analysis of data to make key business decisions.
Among disruptive technologies, AI has the highest penetration according to EY's recent publication, EY Disruption IndexTM bulletin for Q1 2019. AI will have the biggest impact on the role of accountants in the following four aspects:
1. Finding needles in the haystack better – A key aspect of any accountant's job is identifying anomalies, which can be just 10 lines of journal entries among a database of 100 million entries. Without technology, it would require seasoned accountants to rely on hunches and luck. AI capabilities like machine learning and pattern recognition can help accountants save a significant amount of time in identifying red flags.
2. Measuring long-term value – Today, more than 50 percent of enterprise value comprises intangible assets, according to EY's embankment research reports. Future accountants have a big role to play in helping enterprises estimate metrics that can measure and track long-term value. AI technologies like natural language processing pose great potential for measuring and tracking enterprise performance or non-financial performance based on unstructured data (e.g. employee experience, brand impression from social media and digital interactions).
3. Predicting and managing arrears – AI puts accountants in a position to predict what may happen next and not just what happened. Accountants can provide insights based on different scenarios and corresponding prescriptive response. For example, predicting which customers will pay, be late in paying or not pay at all.
4. Responding to the market faster – Access to just-in-time analysis is now critical to businesses in a competitive market. AI-enabled technology like robotic process automation enables accountants to codify decision support rules workers use when undertaking business transactions (e.g. credit checking) and allow corporates to process transactions at up to 20 times the speed a human worker could manage.
AI is poised to enable accountants to become "superheroes" in the new business world through enhancing our ability to see, predict and act. AI may take over some repetitive work from humans, while creating new roles like "business scientist."
"AI is poised to enable accountants to become "superheroes" in the new business world."