Jack Chan was preparing for a trip to Shanghai and Beijing to meet some key clients in early March. The travel restrictions in response to the COVID-19 outbreak meant he needed to self-quarantine for two weeks on his return, but Chan, EY's Greater China Regional Managing Partner, was unperturbed. This trip had been postponed a couple of times and couldn't be put off any longer. Besides, he's got the experience of successfully working through the 2003 severe acute respiratory syndrome (SARS) epidemic.
When SARS broke out, he was working at PwC and had recently been seconded to Beijing. He was in the middle of restructuring a big financial institution when part of the city was closed down and he and his colleagues weren't able to work on site. "We had to rely on email, phone calls and fax," recalls Chan, a Hong Kong Institute of CPAs member.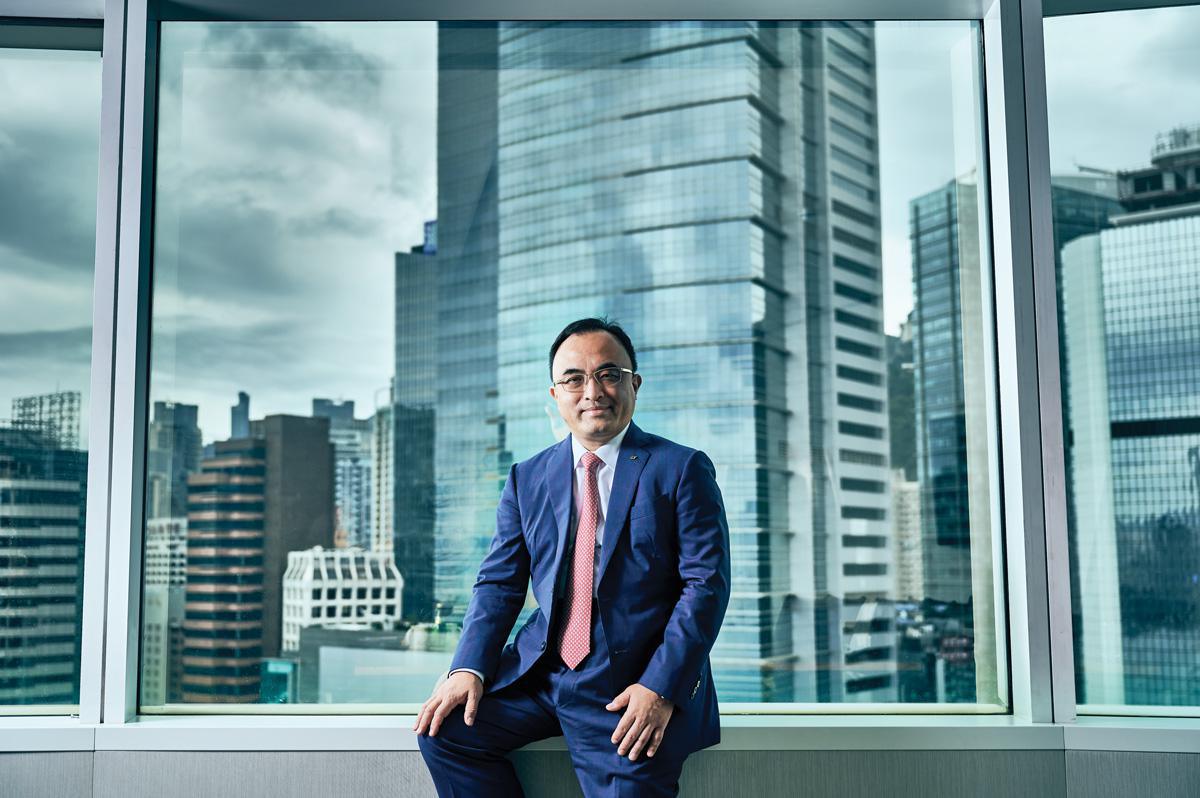 These days, he is overseeing more than 20,000 people, a diverse talent pool, but he hasn't forgotten the experience of SARS and believes that persistence and the trust of people – his own team and his clients – is what will get them through COVID-19. "I'm relatively more optimistic than some of our younger people who might not remember SARS. In terms of financial strength and technology, we are far, far ahead compared to 17 years ago, so we should be confident," says Chan, who took up his current role at EY at the beginning of this year.
"I'm relatively more optimistic than some of our younger people who might not remember SARS. In terms of financial strength and technology, we are far, far ahead compared to 17 years ago, so we should be confident."
The vast technological developments are not merely allowing people to work from home through COVID-19 but transforming the way accountants work and what they can offer. "In our audit procedures, we have adopted a globally developed software that embraces many audit elements. For example, in the sample testing process, we have a tool to help us pick the sample, which improves efficiency and allows our professionals to focus on the specific risk that could be associated with a particular item," says Chan. "In our advisory services, we advise our clients how to best use technology to innovate their business models. We work with them to develop business scenarios, which is key for enabling different players in an ecosystem to map out their business strategies."
Chan noted as an example how big data can shed insights on the best approach to launch a wealth asset management product, where analysis can be done to accurately predict behaviours of target customers.
Forward with fintech
Chan speaks passionately about fintech. Hong Kong, he says, has three unique advantages that give it an edge as a fintech hub: its status as an international financial centre with a robust legal and regulatory regime; its access to a deep pool of capital, which is especially important for raising money for research and development (R&D); and a simple, straightforward tax system. "Hong Kong is part of China and the China market is huge. So, once we develop something or we have new offerings, we don't need to worry about finding a market because we have a very big one behind us," he says.
For Chan, it's something of a bugbear when people suggest that Hong Kong is lagging behind Mainland China in terms of fintech because the general population relies heavily on credit cards and the Octopus card, and hasn't widely embraced mobile payment systems. "The adoption of fintech by Hong Kong and other mature markets is relatively low compared to developing or emerging markets such as Mainland China and India. Because we had very good alternatives, we developed gradually. It was not that long ago when many people in Mainland China did not have access to basic banking services, but through some very impressive technological advancements such as mobile payment, banking services have become much more accessible," says Chan.
R&D, he says, is essential to building a strong foundation in order to stay on top of this fast-evolving industry. To do that, Hong Kong needs to nurture local talent. "For local talent we should start early, bringing this element into secondary school curriculums and university courses," Chan says.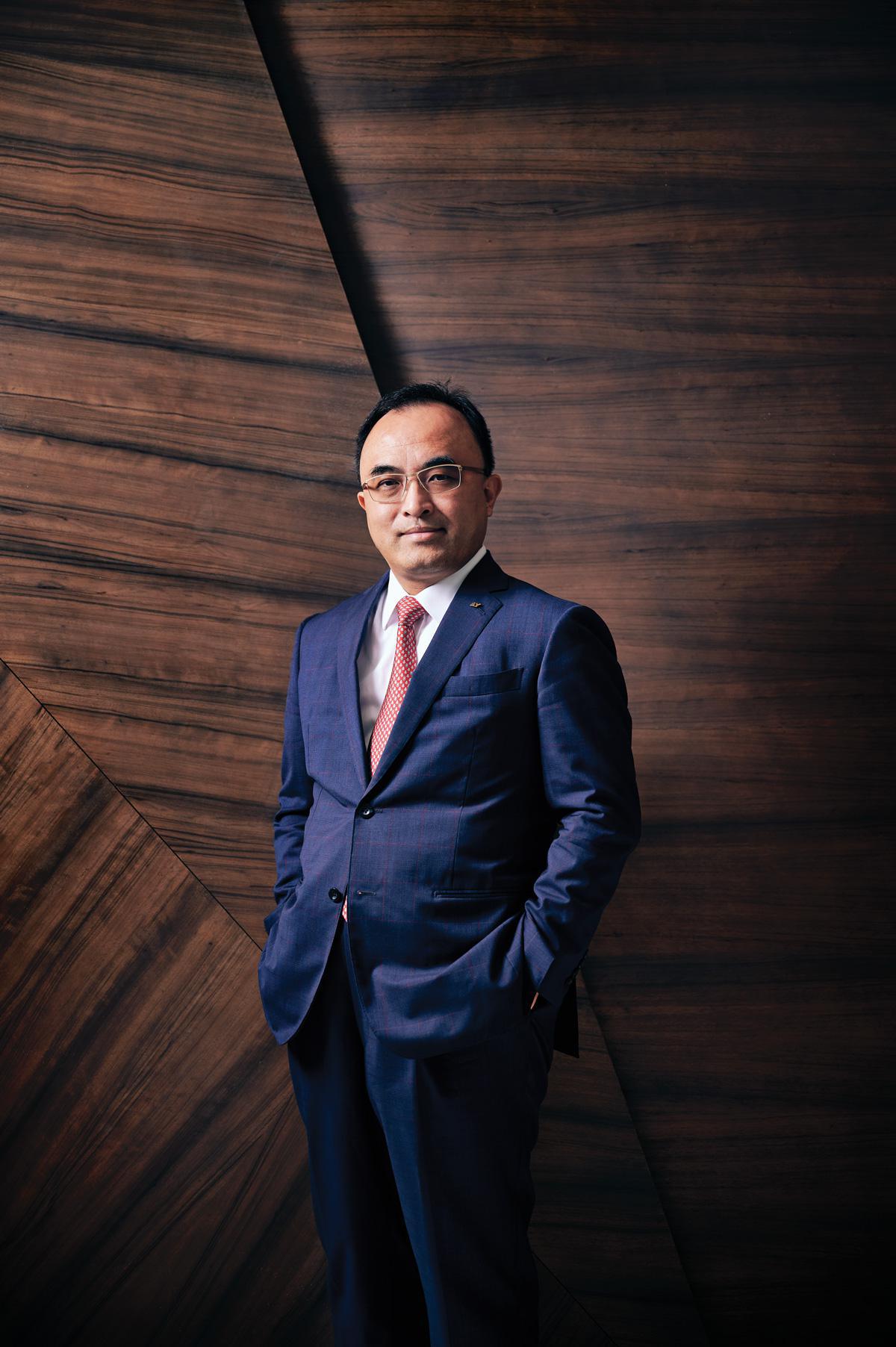 Jack Chan, an Institute member, oversees all business functions of EY Greater China region with 20,000 people in 29 offices.
Going green
​Another one of Chan's passion projects is EY's Climate Change and Sustainability Services, which he established in 2018 in EY's Greater China Financial Services to provide financial institutions with green bond assurance, green finance advisory and other services. While climate change and other sustainability services are nothing new for EY as a group, it is new for Mainland China and the emerging markets, but they are catching up fast, he notes. "Mainland China has been ahead of the game in green finance development. Chinese issuers have been leading both on-shore and off-shore green bonds and green notes issuance in the world in the last five years," says Chan.
Climate change and sustainability is high on EY's agenda. Investors now want to know whether the projects they are investing in have a sustainability or green element. "It's why I'm pushing for this very hard. We have been the leader in the green space for three or four consecutive years in terms of helping enterprises to issue green bonds and help them to run through the process," says Chan.
Ensuring GBA success
​Acknowledging the challenges posed by the recent protests in Hong Kong, Chan remains optimistic about the opportunities afforded to Hong Kong by the Greater Bay Area (GBA) development plan, an initiative that sees Hong Kong, Macau and nine cities in Guangdong's Pearl River Delta create a mega-cluster. "If we can be more proactive and participate in this development plan, and focus on playing the vital role as the international financial, transportation and trade centres as well as the global offshore RMB business hub, I am confident that Hong Kong will continue to thrive in the whole game," says Chan.
He points to several factors that are essential to the success of the GBA – the free-flow of talent, capital and information. While there are challenges in each of the three, he sees progress. Currency controls mean that the free-flow of capital is still some way off, despite the situation having improved from a few years ago. The challenges around a free-flow of talent are more easily surmountable. "There are incentives that encourage Hong Kong people to work in the GBA where their tax payment will be equalized," he says. As for the free-flow of information, that depends largely on the nature of information but progress has been observed, he adds.
The experience of witnessing such rapid change in Mainland China has likely helped frame Chan's upbeat perspective. Early on in his career, as a senior manager at Arthur Andersen, he travelled frequently to the Mainland and was involved with the country's first wave of initial public offerings (IPOs). "It was a very exciting time. Back in 1993, I was involved in Hong Kong's first batch of H-share listings. Those were the good old times," says Chan. "When we told our clients we were auditors, they thought we were auditors from the government bureau, so they showed us a lot of respect."
It was the former Chinese leader Zhu Rongji who led the drive for Chinese companies to reform and get access to the capital market. The Big Six accounting firms were drafted in to manage the process. The Big Six is now the Big Four, and Mainland China has its own large accounting firms which, with the support of government, have become competitive. "That started about 10 years ago when the Ministry of Finance introduced audit rotation to encourage some of the big local firms to start trying to serve the big businesses and enterprises," says Chan.
While the Mainland firms have grown quickly, the Big Four still have the competitive advantage of having a global network and are still better perceived by investors, he says.
Chan established EY's Climate Change and Sustainability Services in the Greater China region in 2018 to provide financial institutions with green bond assurance, green finance advisory and other services.

Starting out
After graduating in Professional Accountancy at the then Hong Kong Polytechnic in 1992, all the Big Six firms offered him a position. He chose Arthur Andersen for its great training package. When Arthur Andersen collapsed and merged with PwC in 2002, Chan was promoted to partner at PwC Hong Kong and Mainland China. He joined EY in 2006.
Based in Hong Kong – with secondments to Chicago and Beijing – Chan has always focused on financial services. His experience has been wide-ranging, but it's his previous dual role as EY's Greater China Financial Services Leader and a member of the Greater China Region Leadership Team that he finds most rewarding. "Wearing this dual hat is a precious and memorable experience. It's challenging working out how to bring people together and how to make the dialogue work," he says.
Success, he says, requires passion and dedication. Working with a diversified pool of talent keeps him engaged and pushes him to perform his best. For those starting out in accounting, he recommends cultivating a positive, open-minded outlook. "It's a people business so we have to communicate with people all the time. If a person is too shy it would be very difficult," says Chan. ​
Always on
Striking a work-life balance can be difficult to achieve in the "always on" culture of the profession. Chan says the boundaries between "work" and "life" are blurred, and that during high pressure periods he wakes up in the early hours of the morning, thinking about the day ahead. "I could work for 14 to 16 hours in terms of engagement, but whenever I have some time off, I spend it with the family," says Chan, who has a daughter at university.
When he's not with his family, his leisure time is divided between his twin passions of football and horses. He enjoys watching the English Premier League matches and has been a Liverpool supporter for 40 years. He has even been to Anfield to watch his team play at their home stadium. His fascination for horses began when he was at secondary school and earning some extra money as a private tutor to a boy whose father was a race commentator. When the boy's father came home, Chan would ask him for tips for a sure win.
"He always joked with me, 'The only tip for a sure win is to not bet.' He taught me a lot – how to see the form of the horse, how to look in its eyes and tell if it was in a good mood or not," remembers Chan.
That early interest in horses became a lifelong passion, and he's now part of a syndicate that buys racehorses. For Chan, the social side of the hobby is as much fun as the horse racing. "We can have a small gathering among friends," he says. "Whether the horse will win or not we don't know, but it's a good excuse to get friends together and enjoy a whole afternoon or evening."
---
Green finance has gathered momentum since the 2015 Paris Agreement on climate change. In September 2018, the Securities and Futures Commission announced its Strategic Framework for Green Finance. It sets out a five-pronged strategy which goes beyond Hong Kong's current focus on green bonds and is aligned with global market and regulatory developments.