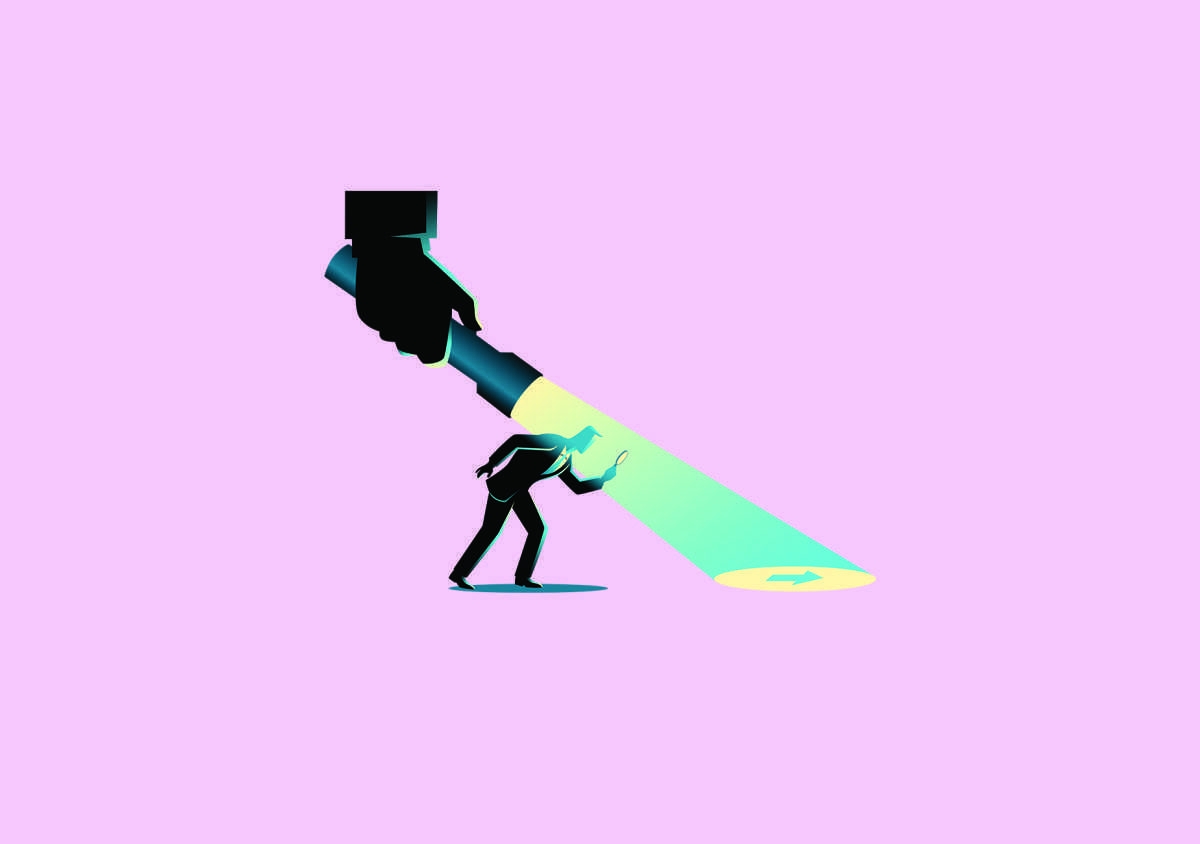 Local updates
Hong Kong Insurance Implementation Support Group
The 2018 meeting schedule for the Hong Kong Insurance Implementation Support Group has been updated and is available on the Institute's website. Register your interest as an observer by e-mailing HKIISG@hkicpa.org.hk. Registrations are on a first come-first served basis.
New invitation to comment
Invitation to comment: International Accounting Standards Board's (IASB) exposure draft ED/2018/1 Accounting Policies Changes, due by 29 June.
International updates
Revised Conceptual Framework
The IASB has completed revisions to the Conceptual Framework for Financial Reporting and released supporting materials. The Institute's Financial Reporting Standards Committee will soon duly approve the revised framework and the HKFRSs will be updated.
IASB Investor Update
The March IASB Investor Update highlights the implications of the new requirements in IFRS 15 Revenue Recognition for investors when analyzing revenue recognition policies.
IASB Update
The March IASB Update includes: Disclosure Initiative – Principles of Disclosure; proposed amendments to IAS 8 Accounting Policies and Accounting Estimates; and post- implementation review of IFRS 13 Fair Value Measurement.
IFRIC Update
The March IFRIC Update includes: deferred tax – tax base of assets and liabilities; costs considered in assessing whether a contract is onerous; and payments relating to taxes other than income tax.
Professional accountants in business
RPA guide for finance functions
KPMG China and the ACCA Hong Kong have jointly launched Hong Kong's Automated Future – An RPA Guide for Finance Functions, which looks at the current state of automation technologies in Hong Kong, with a particular focus on robotics process automation implementation within finance functions.
The report aims to understand where Hong Kong stands in terms of robotics and automation development. It revolves around the extent finance functions in Hong Kong are embracing such technologies, the benefits they see and the hurdles they face.
The findings, based on 388 responses from C-level executives as well as finance and accounting professionals, revealed that robotics adoption and automation is still at a very early stage in Hong Kong. There is a risk that organizations would become less competitive if they ignore the technology-driven changes that are sweeping through the world.
Small and medium practitioners
IFAC releases 2018 Global SMP Survey
Small and medium practitioners (SMPs) are encouraged to participate in the 2018 IFAC Global SMP Survey, which should take less than 10 minutes to complete, which closes on 21 May.
The survey helps IFAC and its member bodies gain an understanding of the specific challenges and opportunities faced by SMPs and its clients to better serve this critical constituency. This year's survey includes new questions on next generation talent, technology developments, talent management initiatives and marketing and branding.
The Global SMP Survey is conducted every two years, taking a snapshot of key issues, and tracking important trends and developments facing this community. The 2016 survey revealed interesting insights, with responses from over 5,000 respondents from 164 countries.
Corporate finance
SFC and HKEX sign addendum to MoU Governing Listing Matters
The Securities and Futures Commission (SFC) and the Stock Exchange of Hong Kong (HKEX) have signed an addendum to the Memorandum of Understanding (MoU) Governing Listing Matters.
Pursuant to arrangements under the addendum, a new Listing Policy Panel (LPP) has been established as an advisory, consultative and steering body to initiate and centralize discussions on listing policy with broader regulatory or market implications. The LPP consists of 12 members comprising senior representatives of the SFC, the Listing Committee, HKEX and the Takeovers and Mergers Panel.
The LPP was set up based on the Joint Consultation Conclusions on Proposed Enhancements to the HKEX's Decision-making and Governance Structure for Listing Regulation.
SFC identifies continued deficiencies in sponsor work
On 26 March, the SFC issued a circular urging licensed corporations carrying out sponsor work to critically review and enhance their systems and controls, following a thematic inspection of sponsors which found deficiencies in standards of conduct, due diligence practices as well as internal systems and controls.
The inspection found instances of non-compliance with relevant provisions in the Code of Conduct for Persons Licensed by or Registered with the SFC, Corporate Finance Adviser Code of Conduct and the Listing Rules in respect of due diligence practices and internal systems and controls. It also found that serious deficiencies and instances of non-compliance were prevalent in the sponsor work done for initial public offering transactions on GEM.
The SFC reminds licensed corporations to comply with the expected standards as set out in the circular in carrying out sponsor work. It also states that it will not hesitate to take enforcement action against sponsors and their senior executives responsible for failure to comply with the expected standards in sponsor work.
SFC concludes consultation on online platforms and further consults on offline requirements for complex products
On 28 March, the SFC released consultation conclusions on the proposed Guidelines on Online Distribution and Advisory Platforms. The guidelines provide guidance on the design and operation of online platforms, including specific guidance on the provision of automated or "robo-advice." They also clarify that posting of factual, fair and balanced materials on online platforms would not trigger the suitability requirement.
The SFC is conducting a further consultation on adopting additional measures applicable to online sales of complex products to offline sales of such products. The indicative draft of the corresponding proposed amendments to the Code of Conduct is set out in Appendix 5 of the conclusions paper. The deadline for response is 28 May.
Legislation and other initiatives
Anti-money laundering notices
Members should note the following notices and publications in relation to anti-money laundering and counter-terrorist financing:
Government notice 2406: An updated list of terrorists and terrorist associates has been specified under the United Nations Sanctions (Democratic People's Republic of Korea) Regulation.
Government notice 2087: An updated list of terrorists and terrorist associates has been specified under the United Nations Sanctions (Sudan) Regulation 2013.
Government notice 1794: An updated list of terrorists and terrorist associates has been specified under the United Nations Sanctions (Somalia) Regulation.
Government notice 1793: An updated list of terrorists and terrorist associates has been specified under the United Nations (Anti-Terrorism Measures) Ordinance.
Guidance on Counter Proliferation Financing has been issued by the Financial Action Task Force.
Specially designated nationals and blocked persons list, published by the United States Treasury's Office of Foreign Assets Control. More details are available on the Resource Centre web page of the Treasury.
Taxation
Announcements by the Inland Revenue Department
Announcements by the Inland Revenue Department Members may wish to be aware of the following matters:
Issues of tax returns for 2017-18.
Two-tiered profits tax rates regime to be implemented from 1 April this year.
Gazettal of Inland Revenue
(Amendment) (No. 2) Ordinance 2018 and Inland Revenue (Amendment) (No. 2) Bill 2018.
See Tax Representatives' Corner for various updates including letter to Tax Representatives – Block Extension Scheme for Lodgement of 2017/18 Tax Returns.
Double taxation agreement with India.