Phyllis McKenna, the Official Receiver, was just four months into a new post as a senior solicitor at the Official Receiver's Office (ORO) in July 1997 when the Thai baht collapsed, and the Asian Financial Crisis began. "My introduction to insolvency was fast and furious. Those first two years in the ORO were really a baptism of fire," she remembers.
But she adds that for a young lawyer, it was a great opportunity to learn quickly and be involved in some of the exciting legal issues that were arising. The cases she handled during this time included the collapse of Peregrine Investments Holdings, which required cross-border coordination with the liquidations in the Cayman Islands and Bermuda, and CA Pacific. "In those days, provisional liquidation applications would often be made urgently, out of court hours. It might be midnight up at the judge's house or in an Italian restaurant in Wanchai. It was a very busy and tough time in the ORO," she says.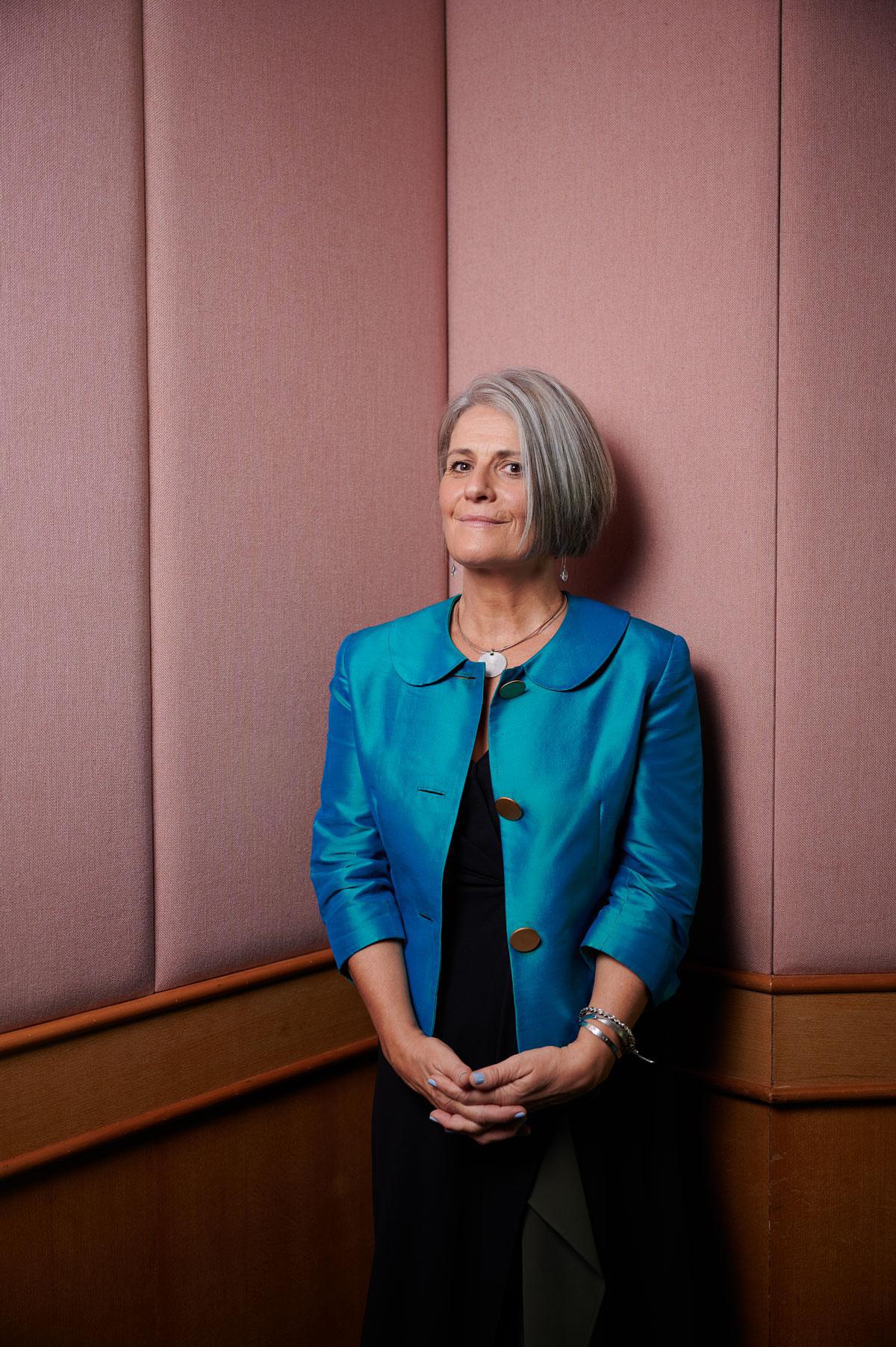 A chance encounter 
McKenna had never planned to come to Hong Kong. She studied law at the University of Edinburgh, and started her career as a solicitor in Edinburgh, specializing in commercial and corporate law. She later moved in-house with a merchant bank. But after a chance encounter with an old family friend who was a long-term Hong Kong resident and government lawyer, she made the decision to come to the city, securing a position as a solicitor with the Commercial Division of the Registrar General's Department (RGD). "I arrived in Hong Kong on 1 December 1988 with the intention of completing my two-and-a-half-year contract, then taking the Trans-Siberian Railway back to London to really start my legal career," she remembers. But 32 years later, she is still here. "It is very hard to leave Hong Kong."
The RGD was restructured in 1993, and its legal officers were rotated around the four government departments of the Land Registry, Companies Registry, Lands Department and the ORO. McKenna started out working in the Companies Registry, before being posted to the ORO in 1997, where she worked for 11 years. She went on to do stints in the Lands Department and Companies Registry in various positions, returning to the ORO as Official Receiver in February 2017.
Challenging times 
McKenna's role as the Official Receiver involves overseeing the government's insolvency service across five divisions, including case management, legal services, financial services and departmental administration. She says every day of her work is different, particularly this year, when, as head of department, she has had to help her team adapt to COVID-19, balancing the need to continue delivering services, with keeping staff safe. "Implementing effective strategies to allow work from home, because we are still paper-based here, preparing and implementing contingency plans in case anyone came down with COVID, making sure we had personal protective equipment, putting in place business continuity plans, working with the court to manage the expectations of all stakeholders – this year has been very challenging and very different," she says.
Even during a normal period, she says the office is incredibly busy and staff work very long hours. As a result, she has a strong focus on managing workloads and supporting staff, always keeping an eye on the numbers to ensure they can manage what is coming in, particularly when the economy is fragile. "It is quite a challenging environment dealing with bankruptcy cases because we are dealing with people in a really difficult time of their life. A lot of people are angry and believe you are persecuting them, so you try to make sure everyone feels supported in the process while getting the information you need to do the administration."
McKenna likes to get to work early in the morning at around 7:30 a.m. so that she has a couple of hours before her meetings and phone calls start to catch up with emails, study new cases and generally get up to speed with what is happening in the insolvency space worldwide. "Otherwise, every day brings new problems, lots of meetings and discussions about everything from new computer systems, to difficult cases, to all sorts of complaints. It is always very varied. I can assure you that there is never a dull moment," she says.
One aspect of her current role that McKenna really enjoys is working collaboratively with her team or around 40 lawyers and 80 insolvency officers. "I love to see improvements and progress when our solutions do work. Insolvency is an area that demands pragmatic solutions and sometimes creative ideas, and I do enjoy that aspect of the job." She describes the biggest challenge as being the lack of control over the number of cases they have to deal with, as a significant part of her work involves refining processes and trying to find ways to deliver more effective results.
McKenna also takes part in the International Association of Insolvency Regulators, a body that brings together government insolvency regulators from around the world. "Despite the many diverse systems in place across the member jurisdictions, the problems that we face as insolvency regulators and Official Receivers are strikingly similar," she says. She gives the example that while government fiscal stimuli are in place, members around the world have not seen a big increase in cases, but they all anticipated a strong rise once the effects of the support end. "We are all watching and waiting and debating the best ways to deal with a huge influx of cases," she says. Hong Kong had been due to host the association's annual conference in November this year, but has had to change it to a scaled-down virtual event as a result of the pandemic.
"Insolvency is an area that demands pragmatic solutions and sometimes creative ideas, and I do enjoy that aspect of the job."
A new option 
Unsurprisingly, McKenna's department has been highly involved in the new draft Companies (Corporate Rescue) Bill. She explains that it is the third attempt to pass legislation on the issue, which stems from a recommendation made by the Law Reform Commission in 1996.
After attempts failed in 2000 and 2001, mainly due to conflicting views over the treatment of outstanding employees' entitlement, the government revisited the initiative in 2009 as part of its response to the Global Financial Crisis, publishing a package of detailed proposals in May 2014.
A draft bill, largely based on the 2014 proposals, is currently out for consultation with stakeholders. "We have a team of lawyers in the ORO supporting the Financial Services and the Treasury Bureau technically, who work alongside the Department of Justice and the Law Draftsman in this process. Everyone is working incredibly hard to get the legislative exercise completed," says McKenna.
The draft legislation proposes a predominantly out-of-court process to make assistance more accessible, faster and less expensive for companies. It involves an independent provisional supervisor, who must be either a CPA or a qualified solicitor, being appointed to provisionally displace the board of directors. The provisional supervisor will then put together a proposal to be voted on by the company's creditors, with the aim of maximizing the company's chances of continuing as a going concern. If this is not reasonably practical, they will look to achieve a better return for the company's creditors than if the company was wound up immediately.
An important part of the procedure is a moratorium, which initially lasts for 45 business days, although it can be extended, during which creditors cannot take action to have the company wound up or to sue for the debts. At the end of this period, the company should either have agreed a voluntary arrangement with its creditors, ended the provisional supervision and returned to trading, or moved into voluntary liquidation.
"Balancing the interests of all stakeholders in the process is always going to be challenging, but I think this time we have done a fine balancing act and are hopeful that we have the support from all stakeholders, with the recognition that in a restructuring situation, everyone needs to come to the table and manage their expectations if there is to be a successful outcome," says McKenna.
She is aware that some practitioners are concerned about the increased personal liabilities of the provisional supervisor, but she stresses that the personal liability is not automatically imposed upon taking office. Instead, she says, the provisional supervisor will only be liable for any pre-appointment contracts that are adopted in writing by the provisional supervisor within 16 business days of appointment, or contracts that they enter into after assuming office. In both cases, the provisional supervisor has the option to contract out of the liability or agree with the other party on the extent of the liability. "The bill also provides for the provisional supervisor to be indemnified out of the assets of the company for any such personal liability, remuneration and expenses properly incurred, and such indemnity will generally have priority over unsecured debts and those secured by floating charge," McKenna says. She adds that the provisions on liability and the right of indemnity are largely similar to those applicable to a receiver under section 298A(2) of the Companies (Winding Up and Miscellaneous Provisions) Ordinance.
As the Official Receiver, Phyllis McKenna oversees the government's insolvency service across five divisions, including case management, legal services, financial services and departmental administration.
The need for a robust regime 
McKenna believes a robust insolvency regime is essential for Hong Kong to retain its position as an international finance centre. "It is important for investor confidence that business failure will be dealt with effectively and efficiently, and that wrongdoing will be investigated and dealt with."
She adds that with Hong Kong's increased focus on innovation, it is also key to have a safe and established way to deal with failure. "If we want to have a start-up culture here, we need to have the ability for people to put their failure behind them and continue to contribute to the economy."
But McKenna points out that, while everyone accepts there is a gap in Hong Kong's insolvency infrastructure due to the lack of a formal restructuring process, the courts and the development of common law principles in this area over the past 10 years have served Hong Kong well, and kept it relevant as a restructuring hub in Asia. "The expertise of Hong Kong professionals working in this field also cannot be overlooked. Success often results from the people involved in the process and how they apply their knowledge and experience," she adds.
"If we want to have a start-up culture here, we need to have the ability for people to put their failure behind them and continue to contribute to the economy."
A digital legacy 
While McKenna says her office has not yet seen a huge increase in business failures, with bankruptcy numbers around 10 percent up from last year, she is anticipating challenges ahead if the economy does not rebound quickly. "We are monitoring the environment very closely and reviewing our procedures and processes to streamline them and ensure we can continue to progress the majority of insolvency cases in a timely manner."
Even so, she warns that the difficulties involved in liquidation and bankruptcy administration can lead to long delays in finalizing matters. "The complexities can't be underestimated. The procedures are, for the most part, mandated by statute and there are few shortcuts. That said, we have created a fast-track system to handle the most straightforward cases."
She adds that they are also working to enhance their use of technology, and funding has just been approved by the Legislative Council (LegCo) for the introduction of an electronic submission system.
Creating a more technologically advanced environment for her colleagues at the ORO to make their work more manageable is something McKenna would like to achieve during her tenure as Official Receiver, alongside leaving a legacy of a strong learning environment.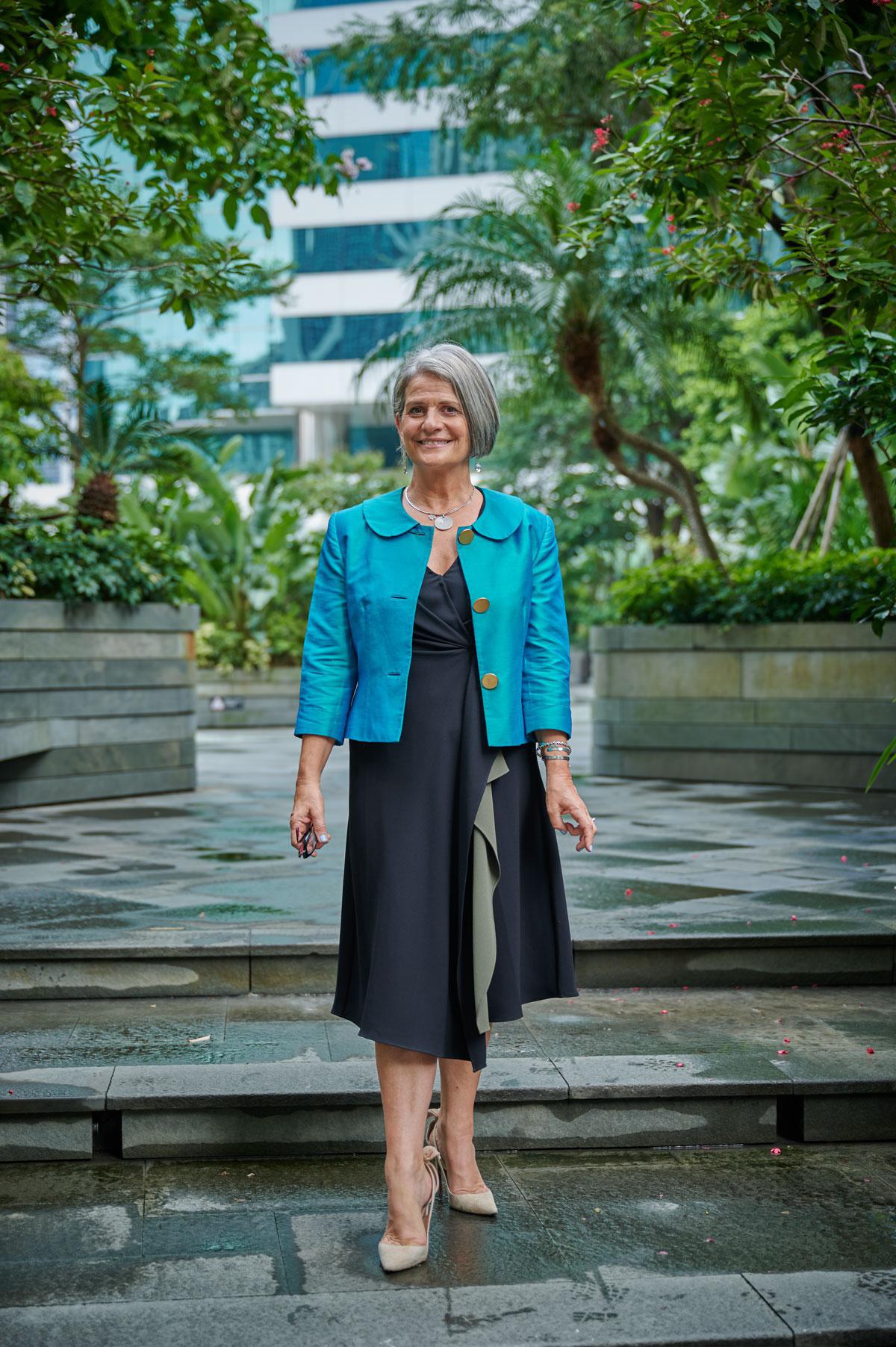 McKenna, who studied law at the University of Edinburgh, previously worked with the Companies Registry and the Financial Services and the Treasury Bureau on the rewrite of the Companies Ordinance in 2013.
A satisfying career 
McKenna says the most memorable moment of her career was working with the team in Companies Registry and the Financial Services and the Treasury Bureau on the rewrite of the Companies Ordinance in 2013. "The moment the bill was passed, after 44 Bills Committee meetings and over 140 hours of deliberations in LegCo, was magical. We all celebrated with champagne, even though we still had the subsidiary legislation to deal with," she remembers.
She has seen a number of significant changes in the field of insolvency during her career, including the development of the recognition and assistance in corporate cross-border insolvencies. "When we dealt with the Peregrine collapse, we used protocols and parallel liquidations. It was very different," she says.
The introduction of automatic discharge for bankruptcy in 1996, which was introduced shortly before the Asian Financial Crisis struck, also brought about what she describes as "a seismic change" to the work of the ORO. "The number of bankruptcy orders made in 1997 when I was first posted to the ORO was 639, but by 2002, the number of orders had increased to 25,328 annually. You can imagine the impact on the workload of our teams." Numbers have since fallen back to around 7,000 to 9,000 a year.
To Institute members who are interested in working as insolvency practitioners, McKenna advises: "Get as much experience as you can. Nothing beats practice and experience for developing and refining the skills necessary to be a good insolvency practitioner." She adds that insolvency and restructuring is an exciting area of the profession that calls for creative and innovative solutions. "It is tough, and no doubt involves hard work, but at the end of the day, it can be very satisfying," she says.
 When she is not working, McKenna enjoys spending time with her family. She is a keen hiker and likes active holidays, such as walking the Everest Highway in Nepal, sailing in Croatia, or cycling in Italy or France, as well as city breaks in cities like Hanoi or Bangkok. She is also a qualified yoga instructor, and while she no longer teaches, she tries to still practice every day, even if it is only for 20 minutes at lunchtime. "It helps to keep me calm and positive."
---
Phyllis McKenna's department has been highly involved in the new draft Companies (Corporate Rescue) Bill to introduce a statutory corporate rescue procedure and insolvent trading provisions in Hong Kong. It is currently out for consultation. Read more about the bill and its potential impact on businesses and insolvency practitioners in this month's feature "Rethinking the Restart Process."