Arts
Operatic brilliance
The Chinese Opera Festival 2018 continues its series of shows with Xiaobaihua Yue Opera Troupe of Shaoxing including the grand production of Qu Yuan. The plays centre around the tragic story of Qu Yuan, a Chinese poet and minister who lived during the Warring States period of ancient China. The four plays will be performed by an all-female cast, including Wu Fenghua, two-time winner of the Plum Blossom Award for Chinese Theatre and National Class One Performer. There will be lectures, film screenings and talks with artists and exhibitions, providing spectators an opportunity to learn more about the art of performing Chinese opera.
Dates: 19-22 July
Venues: Grand Theatre, Hong Kong Cultural Centre (19-21 July), Auditorium, Tuen Mun Town Hall (22 July)
Tickets: www.urbtix.hk
Eat
Down memory lane
Evoking memories of the past, Dragon Noodles Academy are treating guests to some of the best Chinese cuisines until 31 August with its new "A Tasting Journey in Nostalgic Guangzhou" menu. Diners can choose from hearty soups such as double-boiled whole winter melon with lobster and crab meat in soup, and savoury delights such as duck with salted egg yolks, shiitake mushrooms and chestnuts. The restaurant also pays tribute to Bruce Lee's love for liver with a platter of steamed siu mai pork dumplings with pork liver. The décor draws influence from retro Hong Kong and the city's herbal medicine shops, making it a classy yet rustic location for a dinner with friends or family.
Address: G04, G/F, Man Yee Arcade, Man Yee Building, 68 Des Voeux Road Central, Central
Telephone: 2561- 6688
Opening hours: Monday to Sunday 11:30 a.m. – 11 :00p.m.
Website: www.dragon-noodles.com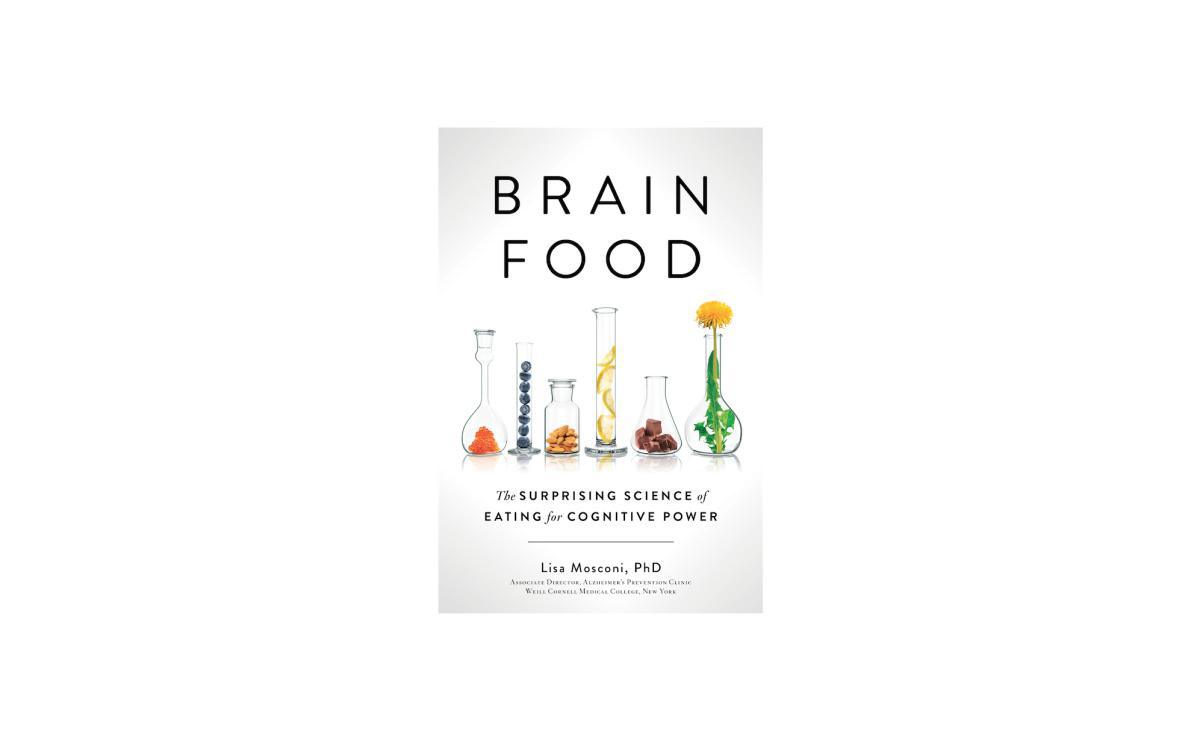 Read
You are what you eat
In Brain Food: The Surprising Science of Eating for Cognitive Power, Lisa Mosconi, a neuroscientist and nutritionist, provides insight into how the food we consume influences the development of our brains. With her experience in brain imaging, nutrition and genetics, she outlines natural and organic foods responsible for improving memory and preventing cognitive decline.
Available at www.amazon.com, USD$15.53
Shopping
Book fair is back
The 29th Hong Kong Book Fair will be held at the Hong Kong Convention and Exhibition Centre. The seven-day event, organized by the Hong Kong Trade and Development Council, will feature fiction and non-fiction book, storybooks for children and teenagers, religious books, as well as e-Book readers, audio visual learning aids and educational software. This year's theme is romantic literature, and the fair will be holding seminars where four Hong Kong authors of romantic literature are to speak on their works.
Address: 1 Harbour Road, Wan Chai Venue: Hong Kong Convention and Exhibition Centre
Opening hours: 10:00 a.m. – 10:00 p.m. (18 – 19 July), 10:00 a.m. – 12:00 a.m. (20 – 21 July), 10:00 a.m. – 10:00 p.m. (22 – 23 July), 9:00 a.m. – 5:00 p.m. (24 July)