When the pioneering, plant-loving celebrity hair stylist Patrick Alès passed away last May, aged 88, the haircare world collectively grieved. As a seven-year-old, the Spaniard had, with his family, fled the brutal civil war that swept fascist dictator Francisco Franco to power in his home country in the 1930s. Settling in Paris, Alès found fame at his in this Champs-Élysées salon after inventing the blow dry, then called Le Brushing. His idea involved voluminously sculpting wet hair with a brush and hand dryer, rather than using heavy hairspray to achieve the same effect with dry hair. Though now widespread, back then it was revelatory and saw legends such as French actress and singer Brigitte Bardot and then-first lady of the United States Jackie Kennedy lining up for Alès' talent.
At Alès Group, the botanical haircare brand Alès founded in the late 1960s, his passing was felt deeply, says Wallace Lau, Hong Kong Chief Financial Officer of Alès Group Asia. "He was very well-liked in the organization and was known to shake everyone's hand every day he came into the office," says Lau. Although he regrettably never met the late Alès in person, he stresses that the company is dedicated to continuing its founder's ethos of plant-based treatments that organically heal hair and soothe scalps. The first products for Alès' brand Phyto – meaning "plant" in Latin – were made on his kitchen table at his house in Provence, France, with his wife.
Continuing that personal mission for important for Lau, too. "I've always found myself attracted to companies that make good products," he says, stressing that everything Alès puts out is made in France and comes from a base of scientific knowledge. "To me, it's always important to believe in the product."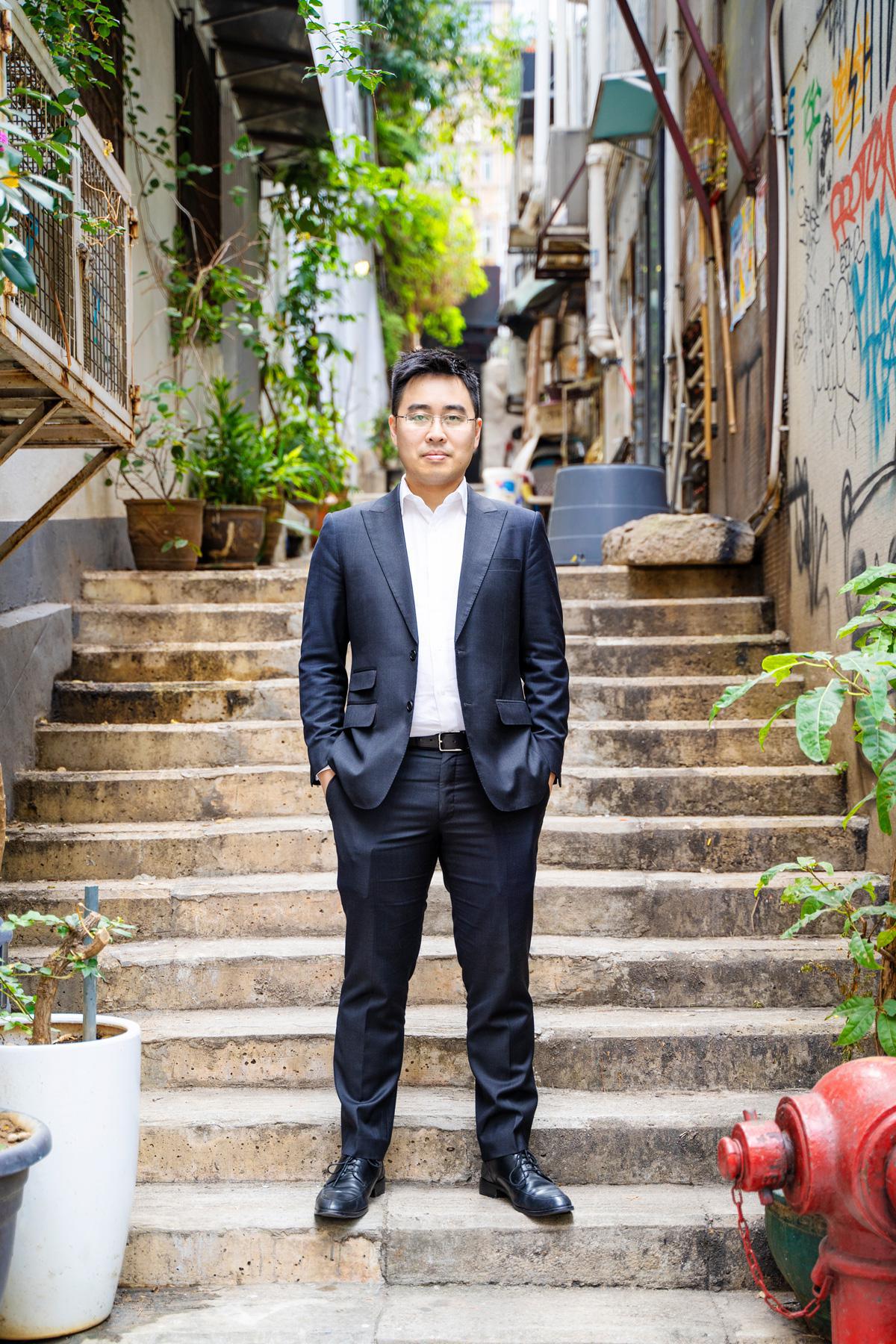 Adding value
Since joining the firm in August 2019, Lau has been responsible for the multinational company's operations throughout Asia – the firm has operations in 13 countries. "The position offered a bigger challenge in a more comprehensive role. My previous positions were more focused on the finance side and Alès offered me a chance to build new skills," he says.
The role involves juggling a huge number of tasks and meetings, and Lau says his days are meticulously organized digitally, structured around the meetings he has for the week. "I was definitely encouraged to bring my own perspective and try to find better ways to do things," he says. For Asia, his priority was making sure the company hit its target for the year which, essentially, came down to good marketing and smooth logistics. Lau believes that being a CPA has been "extremely helpful" in this task. "The training and practical experience obtained in the process of obtaining a CPA puts you in a constant state of professional scepticism. 'Do these numbers make sense?' 'How do I make sense of the numbers?'" he says. "Constantly asking and answering questions I give myself offers the chance to have a deep understanding of our costs."
"The position offered a bigger challenge in a more comprehensive role. My previous positions were more focused on the finance side and Alès offered me a chance to build new skills."
Lau also recently introduced new technologies and overhauled what he calls the "people culture" – making sure the new hires were a good fit culturally and not just in terms of their qualifications. That overhaul in culture is one of Lau's biggest achievements – he has pushed for more collaboration between colleagues across regions, introduced a work instant messaging system to improve communication internally and set up routine meetings between departments to improve relations.
Leveraging the latest technology to make operations more efficient was also important. "We were doing too much manually," he says, adding how the company recently introduced data visualization tool Microsoft Power BI into their operation. "The business analytics software is a dynamic way of analysing data and slashes operations times," says Lau. "Data visualization is very helpful for non-finance users to interpret data and view trends. What attracted me to Power BI was the presentation of the visuals and how it lets my team focus on the maintenance of the data while the user could customize their reporting needs without much assistance from finance teams to create custom reports."
Alès carries several brands globally, but in Asia that has been slimmed down to a more targeted offering, with botanical haircare and skincare products proving particularly popular. That isn't something Lau himself has had to try out. "Fortunately for me, I still have an abundance of black hair," he laughs. But he has tested out a range of the firm's other products, and his wife has been helping too.
"My wife has been testing and enjoying our products a lot. It's great to see firsthand someone enjoying the product that you help bring to life."
Wallace Lau started working with Alès Group Asia in August 2019. He is in charge of the company's Asia operations.

Hong Kong recession
At the end of 2019, the Hong Kong government announced that the city had entered its first recession in a decade. "Fortunately for us, we still have healthy year-on-year growth," says Lau. "Even in recession, you still need to wash your hair and take care of your skin. But no business is completely recession proof."
Much of Alès' business comes from direct sales into Mainland China, and most of the brand awareness comes from its sales desks in luxury department stores such as SOGO and the company's boutiques in Singapore. "Some of our competitors are probably more directly affected as we don't have a strong reliance on tourist shopping," he says.
Still, Lau acknowledges that the beauty space is becoming increasingly competitive. "Consumers now have access to products from all over the world," he says. "Pretty much at the touch of a button. Our brands have direct interaction with consumers whether on social media or via our website. Traditional giants have to adapt to the new world. But brand loyalty is still key and I truly believe that the company with the best product will be successful."
Alès Group has also been experimenting with online video tutorials and short films to build its digital presence. With research and development at the brand's core, Lau says the key to Alès' expansion in Asia lies in more innovative products that stay true to Patrick Alès' commitment to plant-based haircare solutions.
Originally from Toronto, Canada, Lau came to Hong Kong after university and worked at EY for three years.

East meets west
Lau's parents emigrated to Canada in the 1980s, when Hong Kong's future looked uncertain as the handover from British to Chinese rule loomed in 1997. The family later returned to Hong Kong, but Lau stayed in Canada to finish his education, majoring in accounting at the University of Toronto. "I've always been a numbers person," he explains. Even his hobbies revolve around statistics – a fantasy basketball league is his main pastime when out of the office. He also plays in the real world. "I play in a recreational basketball league with my friends. We've been going for over six years. However, it's been harder to keep the team together as we've aged."
Lau's blended background has become the backbone of his career. "Companies have always really liked the fact that I was able to bridge the 'East meets West' thing, being Canadian-born Chinese. That cultural bridge was always how I was able to differentiate myself. It's my niche," he says.
After graduating, Lau came to Hong Kong and worked at EY, during which he completed the Hong Kong Institute of CPAs' Qualification Programme exams and became an Institute member. "Being in audit really let me experience different industries, different companies, and see how everything worked," he says. "In the business, as an auditor, you really get into the details and inner workings of a company. Especially as a fresh graduate, not a lot of other jobs will give you that chance."
"In the business, as an auditor, you really get into the details and inner workings of a company. Especially as a fresh graduate, not a lot of other jobs will give you that chance." 
His qualification and association with Institute has "definitely helped," he says. "As accountants, our technical expertise is our craft, and we need to continue to sharpen our craft to keep up with the changing world, and changing accounting standards. I think the Institute does a good job of releasing material and giving us guidance on how to deal with it."
EY was Lau's "entrance ticket" to the world of accounting, but after three years, Lau found the confidence to go solo. His first role after EY was at Native Union, a Hong Kong-based electronics accessories brand founded by a Frenchman and a British man. "They were expats turned Hong Kong citizens and it was interesting to me that this was a homegrown Hong Kong brand, which manufactures in China and sells globally," says Lau.
A short stint with a Swiss advertising company followed, but was cut short when the company had to restructure. Then came Lau's dream job of working for a wine start-up, which promised to be able to deliver a European wine to consumers at a reasonable price in under an hour via a mobile app. "Being a bit of a wine lover myself, it was very intriguing for me – and a chance to work at a start-up," he says. "Everything was hands on. You had to wear a lot of different hats. So, it was a great experience. And the free wine was nice."
Going forward, Lau says Alès hopes to continue growing the brand's presence in Asia, introducing great organic products to consumers that Patrick Alès himself would have been proud of.
Lau gave up all those free bottles of Beaujolais and Bordeaux to join Alès Group. Unlike wine, beauty wasn't necessarily an area Lau was actively interested in, but he felt he could learn. "Beauty is very relatable to everyone," he says. "It's hard to get excited about light bulbs, for instance. But everyone wants to be beautiful."
---
Patrick Alès' idea of creating a gentler hair-care product came in 1965 when he saw how shampoo chemicals damaged the hands of salon workers. He then spent many years studying plants and using the power of active botanical ingredients in his Paris salon, which still stands today.