The number of chief financial officers making the transition to chief executive officer is on the rise. In the first half of 2022, 8.1 percent of CFOs at some of the largest companies in the United States were promoted to the top role, up from 5.6 percent a decade earlier, according to executive search company Crist Kolder Associates.
The breadth of the CFO role today means CFOs already have many of the skills and qualities they need to be considered for the top job. But there is still additional experience they need to acquire in order to make the leap to CEO, while a mindset shift is also required to thrive in the top role.
Seize opportunities
Danny Ho, Executive Director and CFO at Sa Sa International Holdings Limited, and a Hong Kong Institute of CPAs member, thinks being prepared to seize opportunities is key in order to make the transition from CFO to the top job.
He started his career with an audit firm in the United Kingdom, before moving to KPMG in Hong Kong. After working as KPMG's audit partner for Cathay Pacific, he was keen to be involved at an operational level, and moved into the business sector. He took up a role with Diageo Plc, a multinational alcoholic beverage company, initially as its China lead for global audit and risk, and later as Asia-Pacific finance director.
During this time, he was offered the opportunity to oversee the transformation at Diageo's China white spirits subsidiary, Sichuan Swellfun Co. Ltd., which is listed on the Shanghai Stock Exchange. "This was at an extreme low point for the industry following the government's clamp down on corruption, which had led to sales dropping 70 percent overnight. Luck favours the brave and I found at my core, I like to take on the sort of challenge others might not," Ho remembers.
After six months, he had helped to steer the company towards profit, and transitioned to the CFO role and was appointed to the board, looking after finance, strategy, technology, digital transformation, supply, investor relations, internal audit and human resources.
Next, he took up a CFO/business development role for UMP Healthcare China, followed by being CFO for Hong Konglisted UMP Healthcare Holdings Limited, before being approached by Sa Sa International Holdings for the role of co-CFO. While Ho is not a CEO, he was appointed an Executive Director with effect from 30 June 2022, and therefore accountable for the long-term success of the company.
Gerald Yu, CEO of digital payment processor BBMSL Limited and Institute member, agrees that seizing opportunities is important. He points out that he was given the opportunity to become CEO of BBMSL when its holding company was sold to Stripe. "To make the leap from CFO to CEO, you also need to have some sort of luck and grab the opportunities presented to you," he says.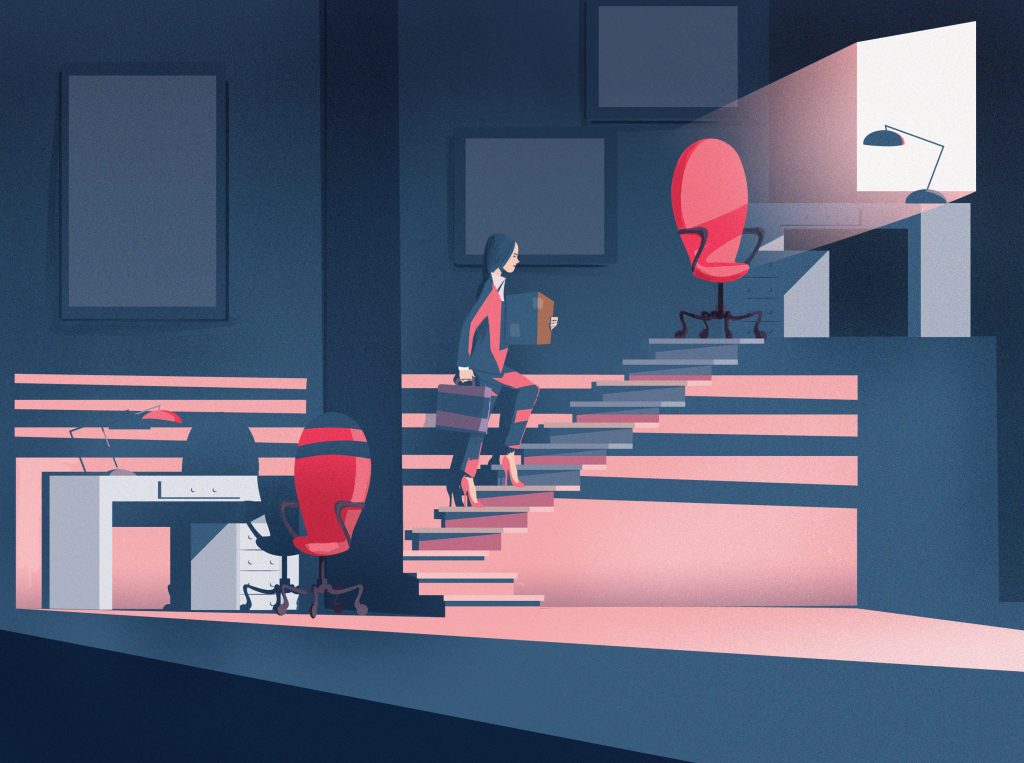 Gain management experience
Yu also focused on gaining management experience. He started his career as an auditor, before making the transition into the corporate sector. In 2000, he became CFO of Panva Gas Holdings, which was later acquired by Towngas Limited. Yu then held CFO roles at a number of different companies before joining BBMSL.
Yu points out that obtaining management experience in areas other than the financials of a company, such as its strategic direction, was key for him in making the transition to CEO. This was difficult to do when he worked for Towngas, as the strategy was dictated by the holding company. "If you work for a smaller company, you have more opportunities to participate in active management. Without this exposure, it's very difficult to jump from CFO to CEO," he says.
Vincent Liew, CEO and CFO at hospitality management group HMG & Proventus Group, attributes his success in making the transition to the top job to consciously making an effort while he was working as an auditor at EY to not only understand the commercial aspect of a company's operations, but also the "why and what" involved in the decisions taken by the management of multinational corporations. "To leap from CFO to CEO, I sought to augment my financial expertise with operational experience," he says.
Liew achieved this when he joined Mercedes-Benz AG as head of business management – finance. He managed the whole retail dealership network's profitability enhancement programme in Greater China, helping to drive significant year-on-year growth. "Deloitte in Sydney saw this and asked me to join them as CEO for their Asia retail division."
Think like a CEO
Jennifer Tan, Chief Executive of Alipay Financial Services (HK) Limited and Institute member, attributes her success in moving from CFO to CEO to acquiring a deep knowledge of the telecoms industry.
After working as an auditor at an international accounting firm, and in a finance function at a Fortune 500 consumer goods company, she moved to Hutchison Telecommunications, where she worked her way up to finance director. She thought she would hold this role until she retired, but she was asked by the CEO to become managing director of the company's fixed line business.
After two years in this role, she was promoted to chief operating officer of the fixed line and mobile business. Always striving to find new ways to bring additional value to customers, Tan oversaw the introduction of e-wallet service Alipay HK, through a joint venture between Hutchison and Ant Financial. The initiative led to the creation of Alipay Financial Services (HK) Limited, with Tan appointed as the founding CEO.
"One of the biggest strengths CFOs bring to the CEO role is understanding the stories behind the numbers on the balance sheet."
Tan thinks one of the biggest strengths CFOs bring to the CEO role is understanding the stories behind the numbers on the balance sheet. "Our training helps us very easily analyse and identify relationships between the numbers. When I first became a managing director, I could easily point out to senior management what the key revenue and cost drivers were and explain why I had laid down that business plan."
She adds that because CFOs support CEOs in running the business, they already have a more holistic view of operations than those in other C-suite functions.
Ho agrees that CFOs' strong grasp of numbers enables them to understand the impact of decisions on the financials. "My finance background enables me to instantly understand the ramifications of business decisions from a multitude of angles, be it profit and loss, the financial position, cash flow, internal controls, or risk," he says.
Ho adds that CPAs are well trained in controls and compliance, tend to be risk adverse, and knowledgeable of listing requirements. "This knowledge and understanding of the board members also enables me to act as the bridge between the senior management team and the board, deciphering the multitude of business decisions that are taken to those matters relevant for the board, and likewise translate the board's requests into actionable items for the senior management team," he says.
Yu points out that the ability of CPAs to read financial statements helps with the planning of the strategic direction, budgeting decisions and the valuation of the company, which are essential in fundraising exercises.
Liew says that while a good CFO reports on a company's financials and key performance indicators in an accurate and timely manner, a better CFO takes charge of managing change in the company, and articulating the why and how for improving shareholder value. Acquiring these skills, he adds, sets up finance heads to become CEOs.
Beyond the numbers
Despite being well-versed in the finance side of things, many CFOs still need to acquire new skills and experience in order to make the transition to CEO.
Ho says despite this training, a mindset shift was still required when he became a CEO. "Most of the issues we deal with as CFOs have a set formula to identify the solution. However, as a CEO managing the business, you must be able to deal with ambiguity, make decisions when not all the data and analysis is available, trust your judgement and take measured risks," he says.
"Most of the issues we deal with as CFOs have a set formula to identify the solution. However, as a CEO managing the business, you must be able to deal with ambiguity, make decisions when not all the data and analysis is available, trust your judgement and take measured risks."
Ho adds that for him, the biggest challenge was changing his focus from risk to opportunity. Liew agrees, pointing out that CFOs are trained to be prudent, which can lead to them being overcautious. By contrast, CEOs must make bold and calculated decisions quickly. "I always adopt the strategy that no CEO can make the correct decisions all the time, but not making any decision is definitely incorrect. That is to say, a bad decision is better than no decision," he says.
Yu points out that CEOs also need to be more strategic than CFOs. "They need to have a vision for the company in five to 10 years' time, and get the management team to buy into that vision and perform their roles to achieve that goal," he says. Yu further points out that they also need to have more of an entrepreneurial mindset. "Being an accountant, you do your calculations and look at different scenarios, and probably plan for the worst-case scenario, but to be a CEO, you need a good balance between being an entrepreneur and being an accountant."
Yu also found that he needed to change his management style to run the company as a team, pointing out that to make the transition successfully, CFOs need good people management skills.
For Tan, the biggest challenges were also building up management skills and an understanding of different areas of the business, including sales, marketing, human resources and technology. "The management style for a CEO is very different to that of a CFO, as you need to motivate and manage people across different functions and drive them to achieve a common goal," she says. Tan adds that CEOs also need much deeper industry knowledge than CFOs, for example in e-payments, this includes understanding the technical side of the business and industry trends.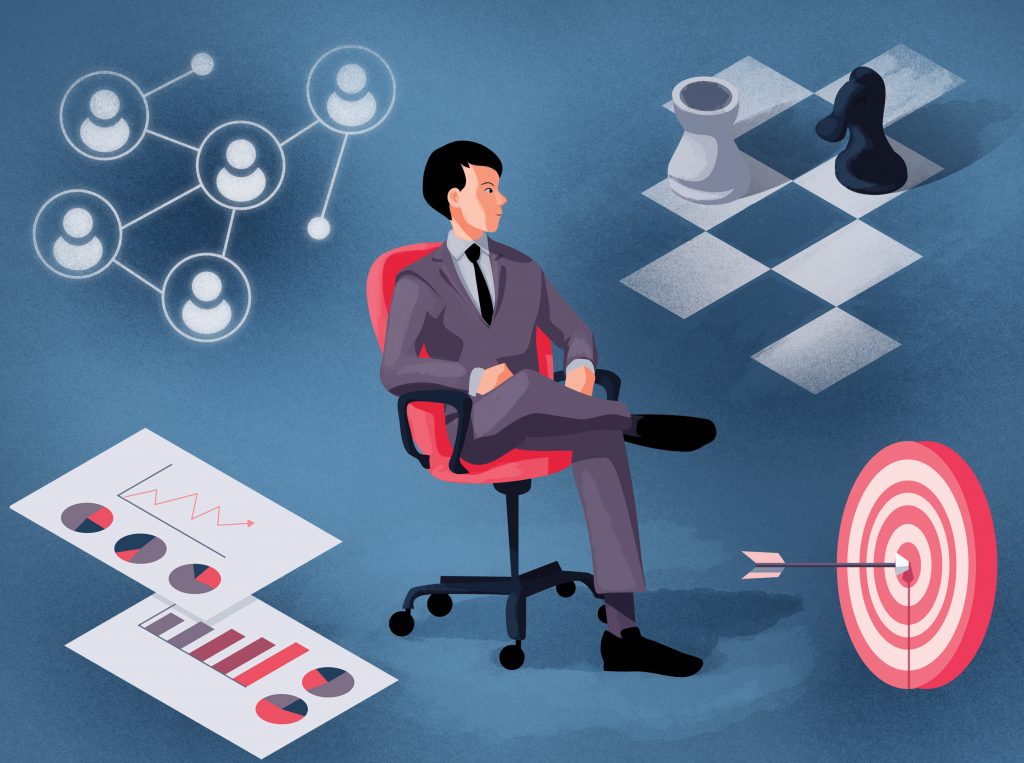 Making the transition
Many of those who have made the transition from CFO to CEO had completed a master of business administration (MBA) at some point during their career before taking on the top role. Yu took a year off to complete an MBA, after which he gained a position with a listed company. Meanwhile, Ho says the programme not only helped him to understand business models and opportunities, and routes to the consumer better, but it also exposed him to people from different backgrounds and industries, including entrepreneurs. He adds that the timing of taking an MBA programme to coincide with actual experience, is as critical as the course itself.
Tan also thinks having an MBA is valuable. "An MBA will not make you a CEO, but it will help you to step out from your CFO role, as you will learn to see things from a different angle."
Yu says continuing education, whether it's through doing an MBA, or reading books, or attending short courses, is important to gain a good understanding of the non-financial aspects of running a company. He also advises Institute members who want to make the transition to work for smaller companies to ensure they obtain management experience.
Ho encourages Institute members who want to progress from CFO to CEO to place focus on the commercial finance function, which supports business operating decisions by ensuring the financial ramifications have been fully assessed, and get involved in commercial decisions. "CFOs also tend to look after certain digital projects, such as capturing and using data to inform decisions, and they are well-placed to drive digital transformation. The key is not just to do internal management, such as enterprise resource planning, but to drive change at the commercial end, such as customer relationship management," he says.
Tan suggests accountants wanting to make the transition should ensure they have a sound understanding of their business and industry that is not limited to just the finance function. "If you start thinking from a company viewpoint, you will gradually make similar decisions to a CEO," she says.
Liew thinks CEOs who have previously been CFOs have the ability to drive significant growth. "I strongly believe a well-trained CFO has a powerful arsenal suited to handle the CEO job," he says. "Do not be afraid of making the wrong decision. Be bold, brave and confident."
A report by Spencer Stuart, an American global executive search consulting company, notes that "on average, [promoted CFOs] achieve higher levels of profitability during their early CEO years yet lag their peers in top-line growth…promoted CFOs need to equally lean into the less familiar: driving growth." The report, released in July 2022, studied more than 1,300 CEO transitions to predict the probability of success in the top job based on a CEO's last role.